26 Oct 2013
---
Legendary Japanese makeup brand Shu Uemura has teamed up with Takashi Murakami to create a new holiday collection: 6♥Princess, launching this November in Singapore and just in time for Christmas 2013. I got a sneak preview of the products in this collection and am totally bowled over by how kawaii the items are!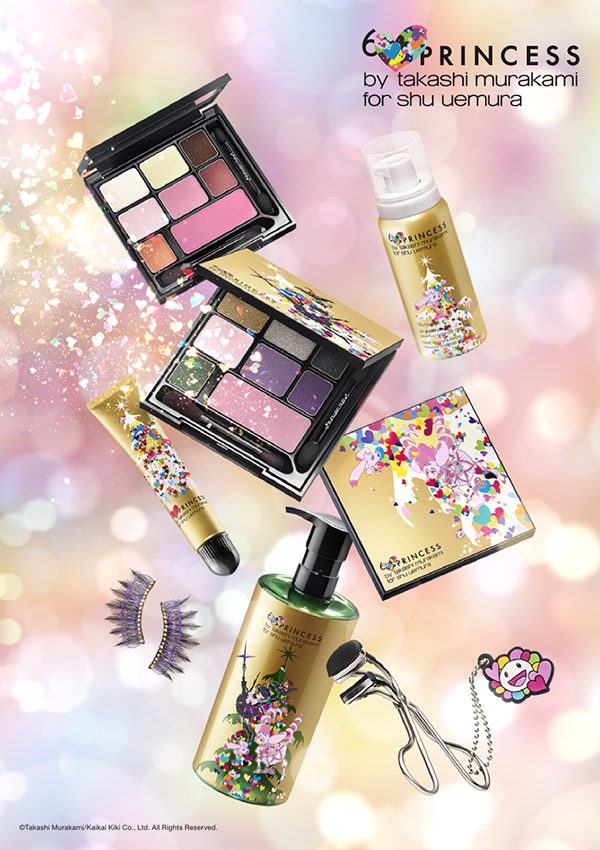 In this artist collaboration for 2013 – which is also the 30th anniversary of Shu Uemura – the exclusive and limited edition collection features artwork based on the upcoming animation series "6HP" directed by Takashi Murakami, an internationally renowned master of contemporary art and a leading icon of the Tokyo art scene. Murakami's fun and colorful cartoon illustrations are familiar to most as his style is instantly recognizable. I'm sad that I missed the Murakami exhibition at Brooklyn, NY a couple years ago… :"( Many will remember the collaboration he did in 2002 with Louis Vuitton during which he contributed artwork that were used in a series of handbags; IMO it's one of the best fashion collaborations in history. Well, that ship has sailed but this new collaboration with Shu Uemura is definitely not to be missed.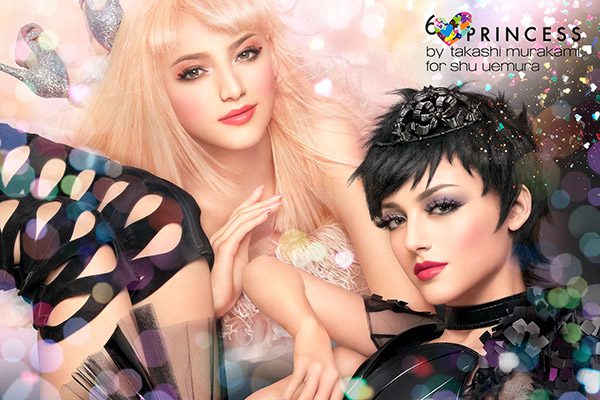 The concept of this holiday collection is the "dual beauty" of pink and black princesses, reflecting on feminine desire to reflect another inner self; the parallel universe between real and surreal, the dark and light sides that exist in every woman. Every woman has pink side and black side in her, nice and naughty, innocent and sexy.
Transforming "cosplay" / anime-chic idea into high fashion, the products in this collection conveys purity, softness and romantic femininity (pink princess) and cool, glamorous (black princess) through makeup. There are thirteen items total in the Shu Uemura 6♥Princess holiday collection – including eye and cheek palettes, lip and cheek stains, Tsuya skin UV under base mousse, cleansing oil, eyelash curler, premium false eyelashes, nail polish, mini makeup brush set, soft gel eye pencil, mini nail polishes and a special makeup box.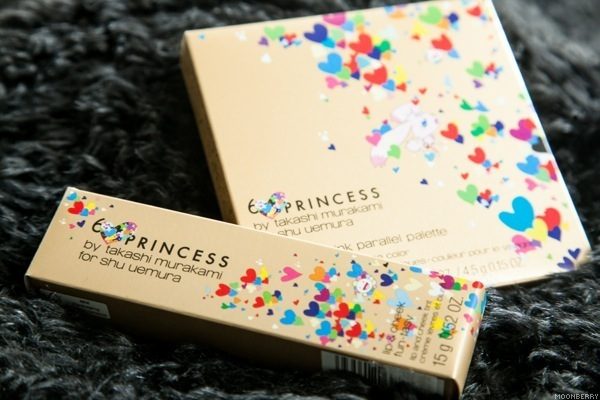 The packaging is super duper adorable max! Of course you know me, I'm giddy with excitement from the artist collaboration and the produced art/design work more so than the actual cosmetics.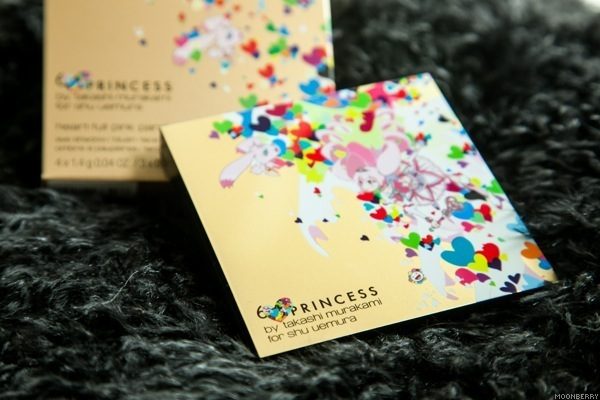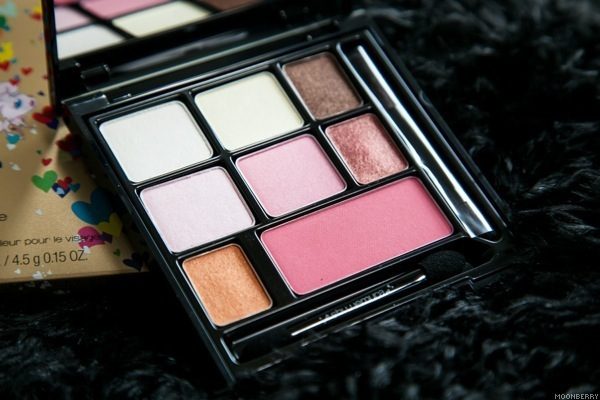 Shown above is the Heart-full Pink Parallel Eye and Cheek Palette (S$98) containing pressed eyeshadows in iridescent and glittery pearl pink hues to transform you into a romantic dreamy pink princess this Christmas.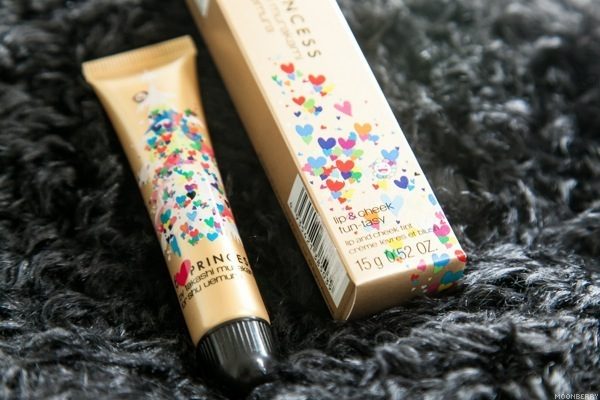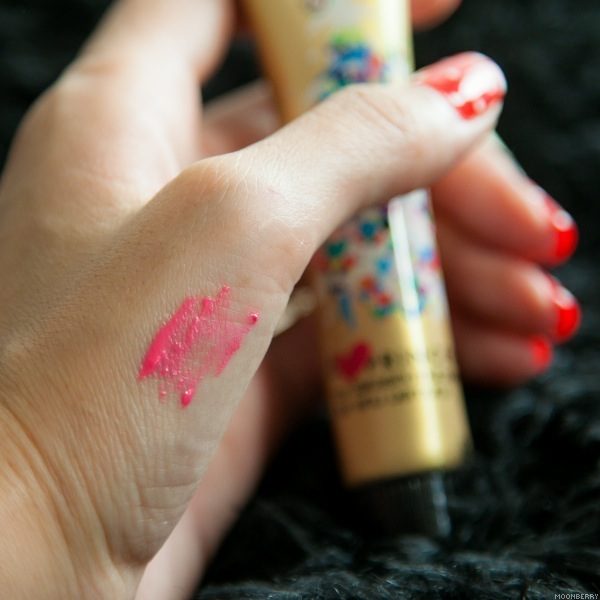 And here's the new Lip and Cheek Stain (S$33), the brand's first ever product in this category, shown in Fuschia Fun-tasy. It looks mighty neon and bright when squeezed out of the tube but not to worry, it's a silky matte-textured color tint that's moist enough to spread across the cheeks to create that rosy festive glow. Five colors are available, get your hands on these as they make great stocking stuffers.
Check out the rest of the items in this beautiful collection on the Shu Uemura x Takashi Murakami website – I love the false eyelashes!!! Btw, this is my first time using Shu Uemura products and I finally got the Lightbulb Foundation so stay tuned on what I think of it. In the meantime, the 6♥Princess collection is available in Singapore starting 1 November 2013. So… are you more of a pink or black princess?
I'm more black with a bit of pink,
-MB.