28 Apr 2015
---
Omaigaaad, it's unbearably hot and muggy in Singapore these days. The updated tapas menu at Anti:dote is perfect for noshing coz honestly, who has appetite to chow down a heavy meal in this heat?! The new cocktails are also refreshing and definitely help put me in a relaxed mood before going to bed. I don't usually turn on airconditioning when I sleep but this sauna of a weather isn't the time to be a masochist, are you kidding me?
Anti:dote's Chef Carlos Montobbio and Head Bartender Tom Hogan have put together an updated tapas and cocktails menu that's full of win.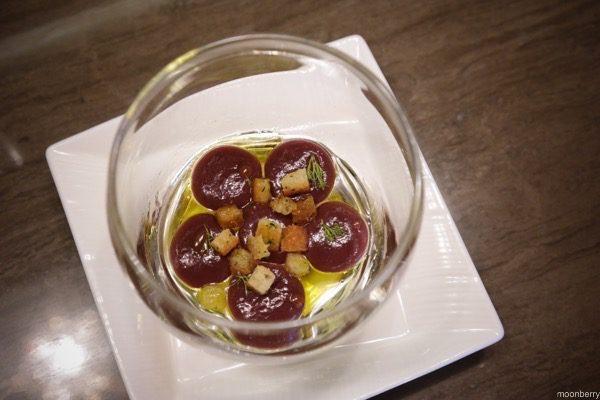 Kalamata Olive Spheres with Rosemary Breadcrumbs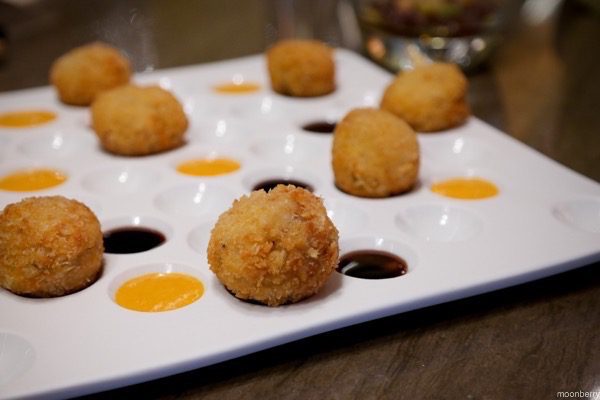 Braised Eel Croquettes with Teriyaki Sauce and Kimchi Mayo
Oysters with Warm Ginger Sauce, Red Curry and Celery Cress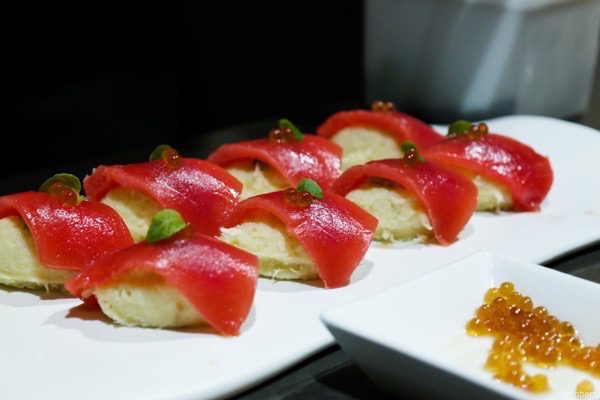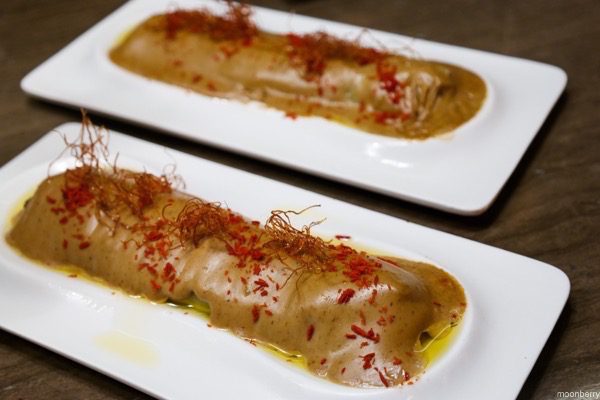 Braised Beef Cannelloni, Spanish Onion, Black Truffle, Cèpes Béchamel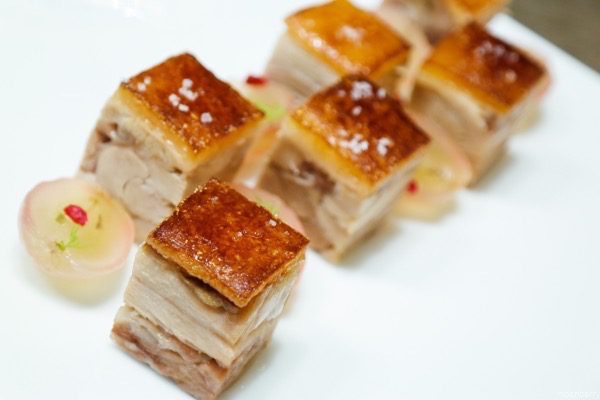 Crispy Suckling Pig, Cherry Miso Caramel, Sherry-soaked Cherries
Chef Carlos continues to explore and push the boundaries of incorporating Spanish and Japanese flavors into his new tapas creations, presented in a stylish modern interpretation. My vote goes to the Braised Eel Croquettes, Braised Beef Cannelloni (it's not much of a looker but that cépes béchamel is TDF), and Crispy Suckling Pig with its perfectly crunchy and thin skin.
The new items are just as exciting as the earlier ones on the menu, but I was feeling nostalgic as there were some serious contenders before. Happily, many of my favorites are kept in the updated menu. I say the Ibérica Tomato Essence Shabu-Shabu and "Pizza" should be kept on the menu permanently. Glad to also notice that the Veal Cheek Black Truffle Bao has been revised with a more assertive truffle aroma this time around. As for the Caramelized Foie Gras on Crispy Puff Pastry, well… who can say no to foie gras?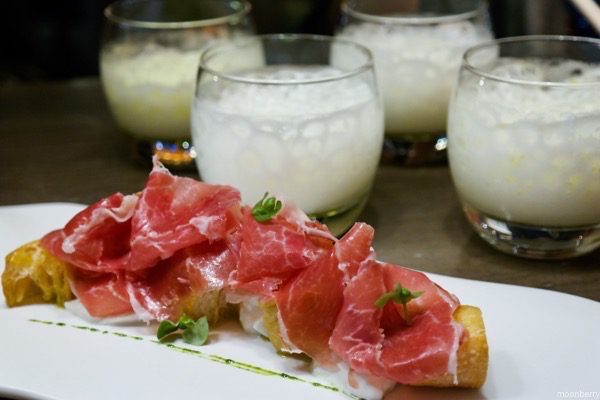 Paleta Ibérica Joselito, Italian Burrata, Cristal Bread, Tomato Essence Shabu-Shabu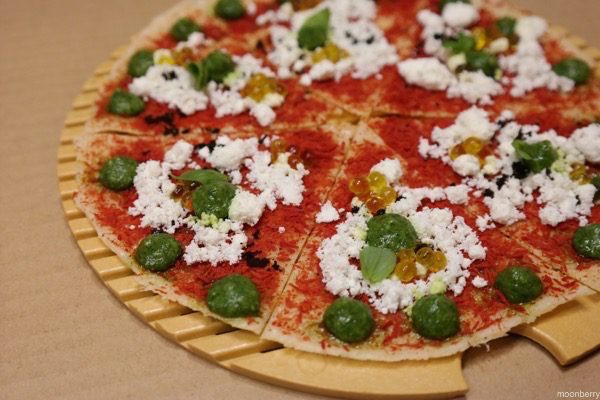 Crisp Parmesan Pizza, Tomato Flakes, Fresh Pesto. Olive Oil Caviar, Sweet Basil Cress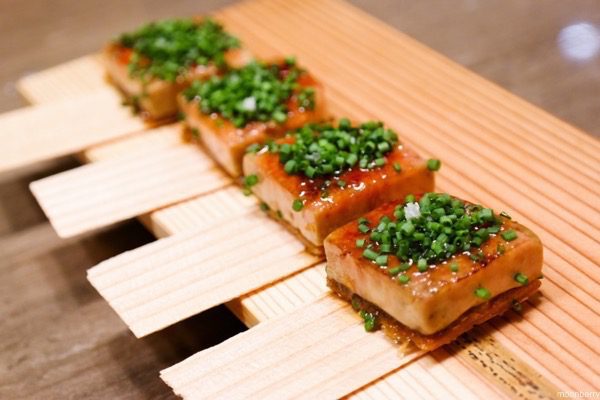 Caramelised Foie Gras, Vinegar Glazed Leeks, Crisp Puff Pastry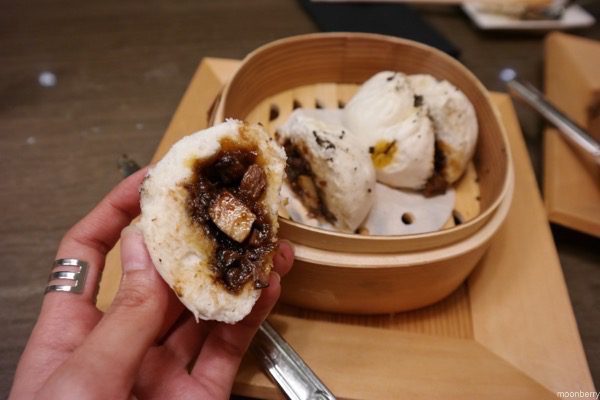 Black Truffle Bao, Braised Veal Cheek, Foie Gras, Caramelised Shallots with Madeira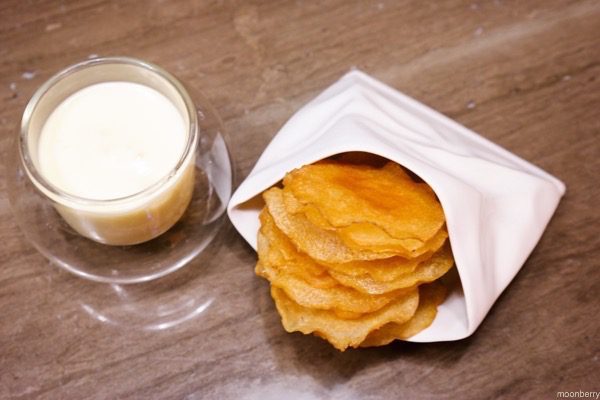 Potato Chips, Warm Potato and White Truffle Purée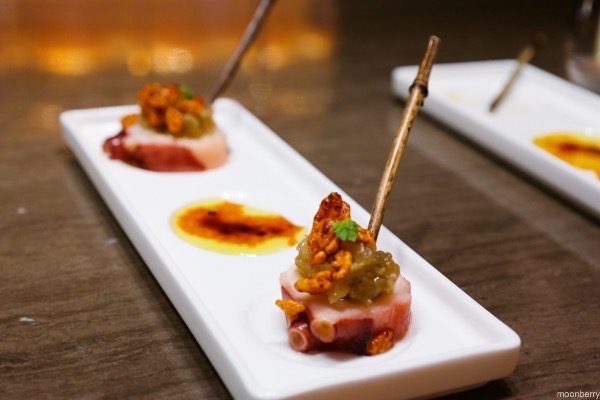 Spanish Octopus Skewers, Charcoal Grilled Eggplant, Paprika Crispy Rice
Meanwhile, Head Bartender Tom has not just come up with new cocktails and tonics, he has also literally redesigned the cocktail menu with hand drawn infographic-style illustrations that's fun to look at – even for non-drinkers.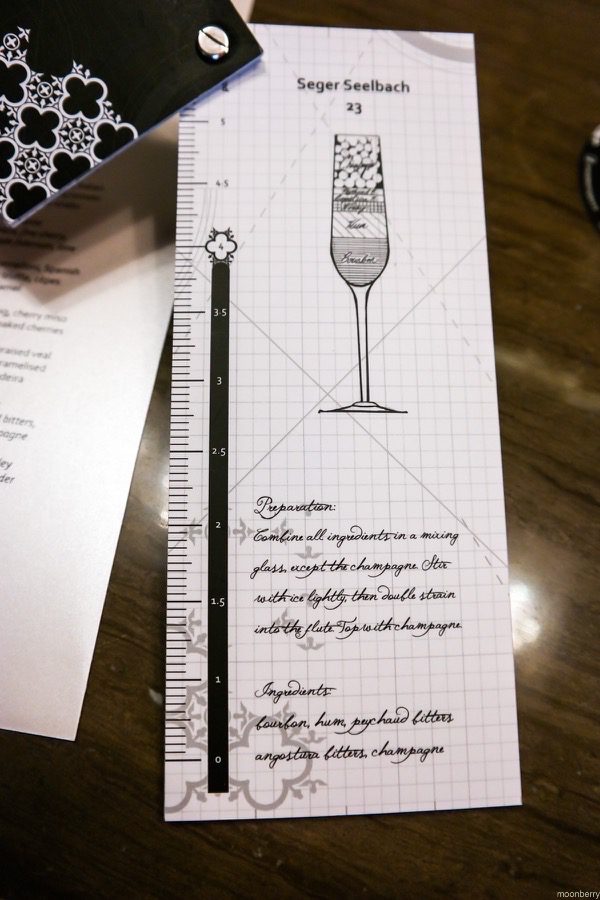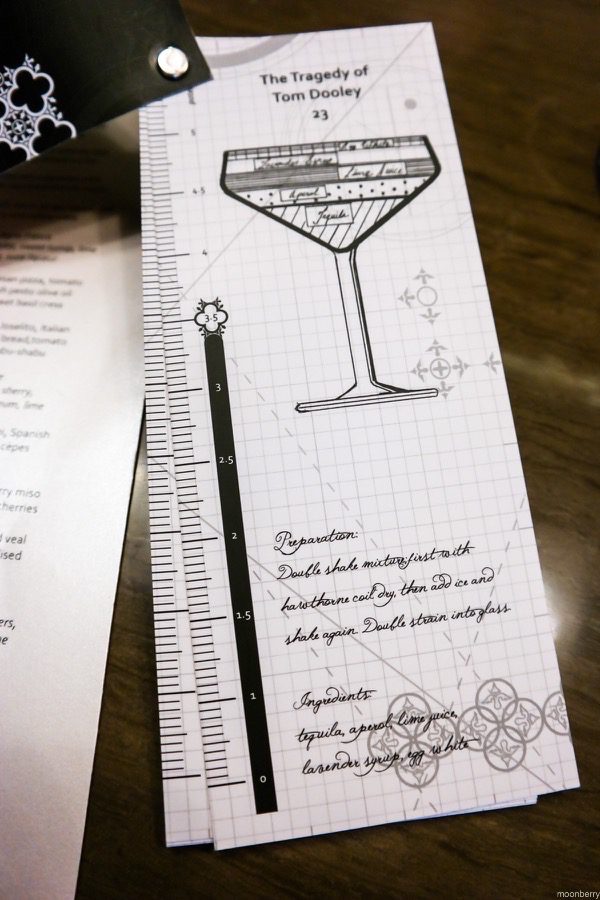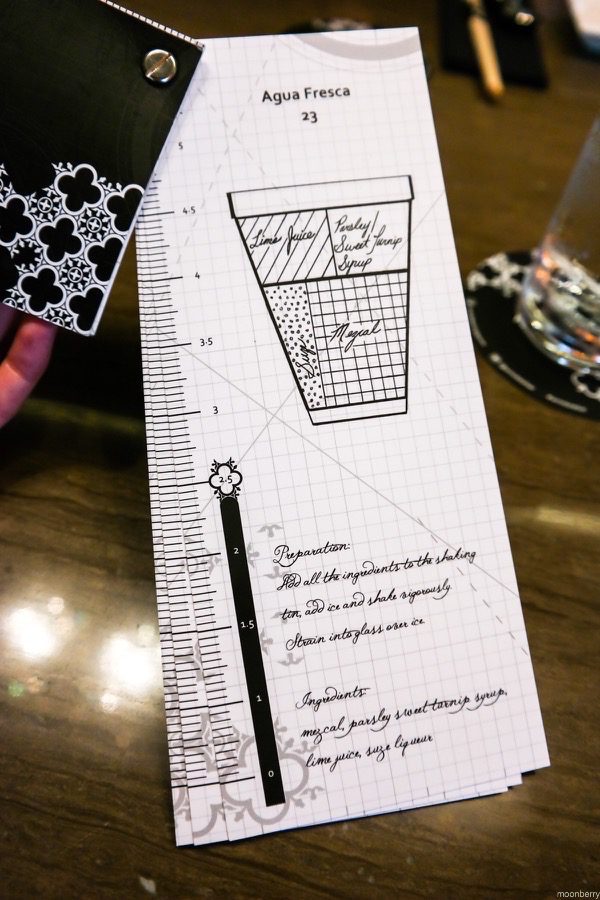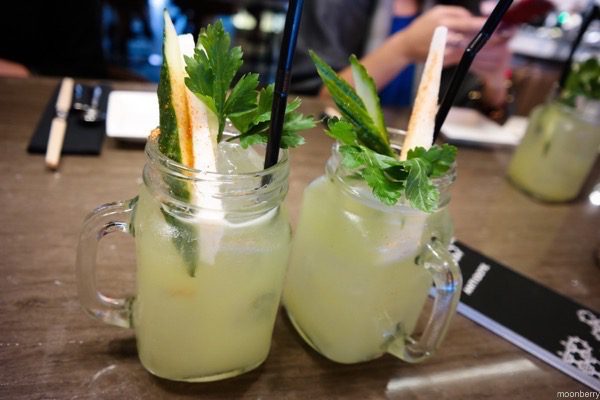 Agua Fresca
mezcal, parsley, sweet turnip, lime juice, suze liqueur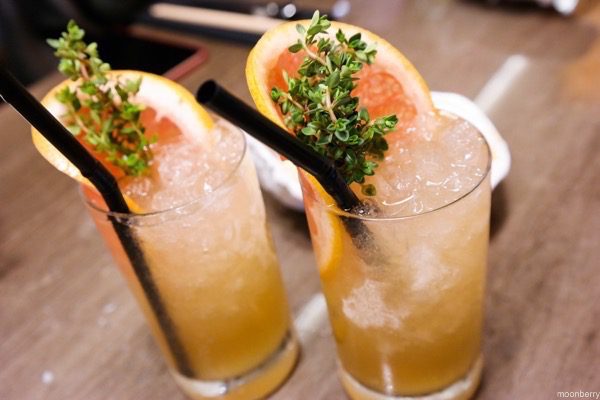 Monte
cachaca, fine sherry, homemade falernum, lime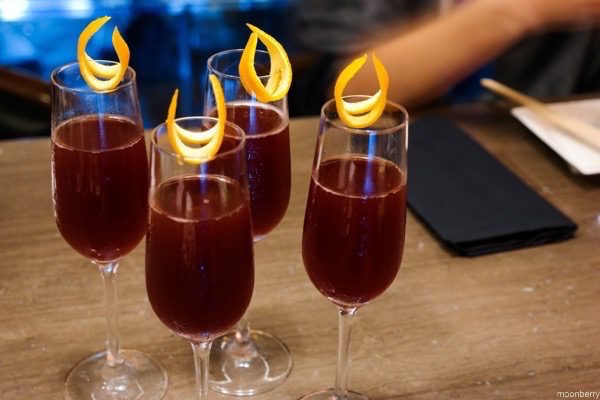 Seger Seelbach
bourbon, hum, peychaud bitters, angostura bitters, champagne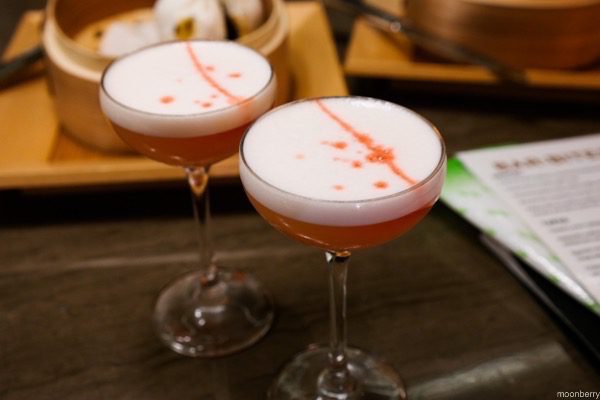 The Tragedy of Tom Dooley
tequila, aperol, lime, lavender syrup , egg white
Anti:dote remains as one of my fave bars in town as the food is cool and unique. It's always a joy to chill here and nibble on the fusion-style bar bites, while sipping refreshing tonics… it doesn't count as a vice when it's a tonic, right? With medicinal plants and herb-infusions to boot too! I highly recommend Agua Fresca and Monte, they are necessary for surviving this tropical humidity.