20 Dec 2011
---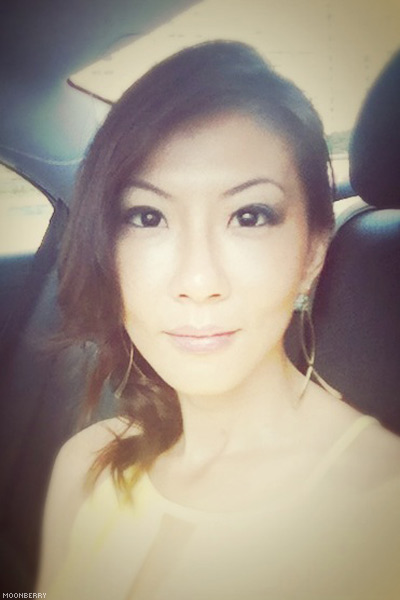 I wasn't sure what to expect when I accepted an invitation to a white carpet event from Clinique, for the launch of their award-winning product Even Better Clinical Dark Spot Corrector. I was pleasantly surprised when they sent a white Merc limo-cab complete with uniformed driver to pick me up and drive me all the way to the event venue. My, a personal chauffeur to an event! How luxe. ;P I can definitely get used to this. Heh!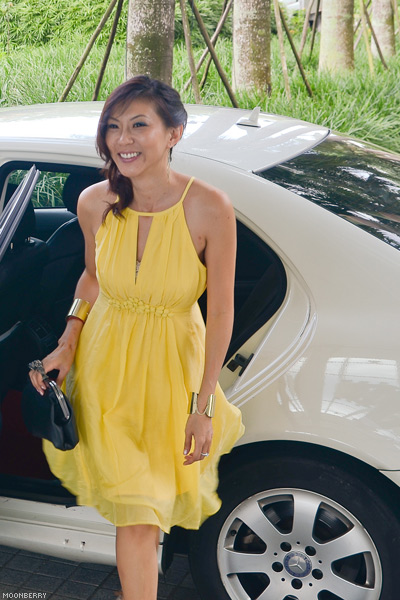 As the limo-cab pulled into the venue's driveway, I spotted a photographer greeting me with his hugeass DSLR as I got out of the car. O_O And then there was a long stretch of white carpet that I had to walk on, lined with paparazzis. It turned out that the event had an Oscar theme, hence all the glam and blitz. Fun-ness! Thank goodness I was dressed appropriately (I think, I hope; shame on me for not reading the invitation closely).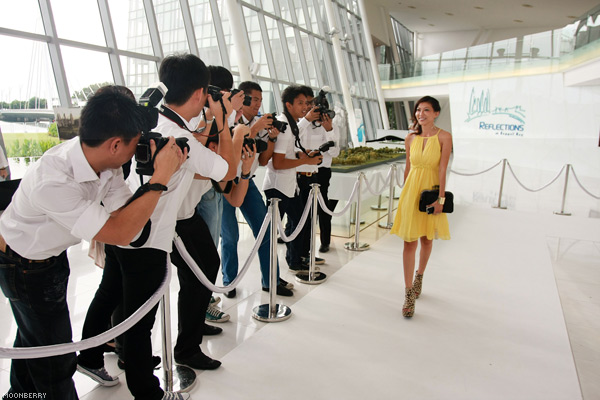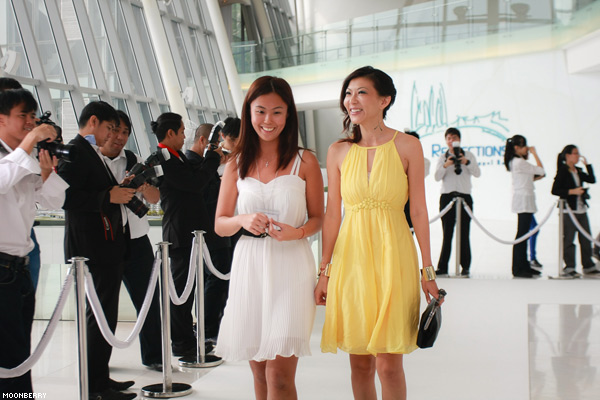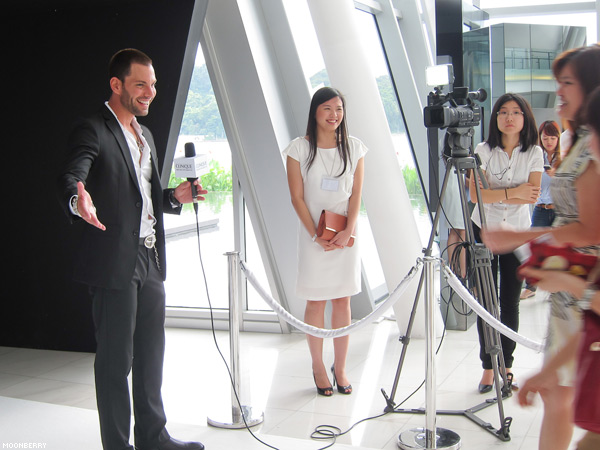 As I reached the end of the white carpet, event host Bobby Tonelli was there to welcome and interview all guests.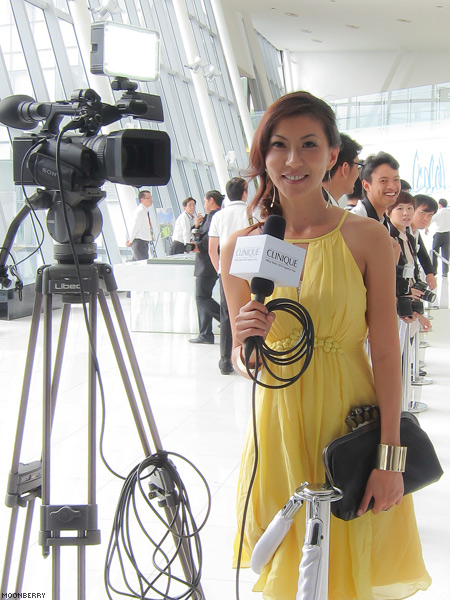 Damn these impromptu interviews… -_-"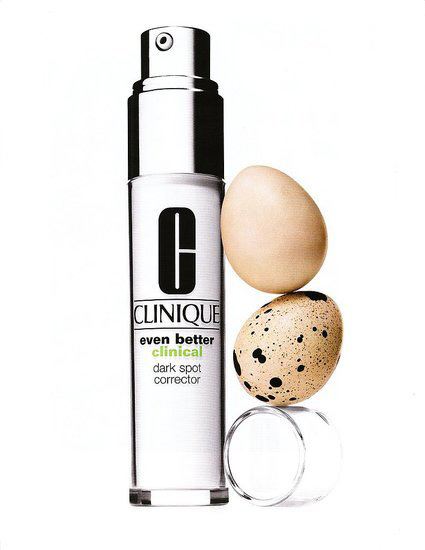 So the product that's being launched is Clinique's most successful product to date: Even Better Clinical Dark Spot Corrector. It will be arriving to Clinique counters in Singapore for the first time in January 2012. With worldwide recognition, including number one rankings in the U.S., France, U.K. and Italy, 58 awards and strong consumer ratings and reviews, Even Better Clinical Dark Spot Corrector is truly a global phenomenon.
This product is to be used twice daily – morning + night, followed by your favorite moisturizer, sunscreen or night cream. I have begun using this and so far so good. It's kinda like a serum but in lotion form; it goes on creamy and gets absorbed into the face really quickly, leaving a soft velvety finish to the skin. I love it! Even though results will be more evident in about 4-6 weeks, I personally have noticed that it brightens up my skin considerably. I won't say that it has gotten rid of my dark spots yet, but teeny-tiny red dots from broken capillaries (yes I have a couple of those) appear to have receded and less visible in just one week.
There are also plenty of user testimonials online that you can look up, apparently everyone's totally raving about this product. No wonder it's won so many awards internationally and is one of Clinique's best-sellers. And results are guaranteed. Now THAT is a very bold claim, and this product's efficacy has been proven. MUST TRY!
---
Ok, on to more event photos: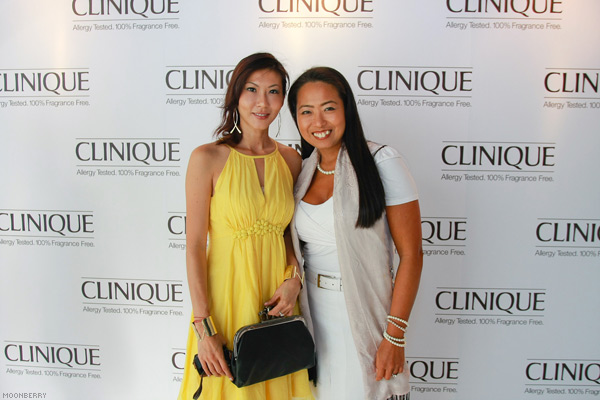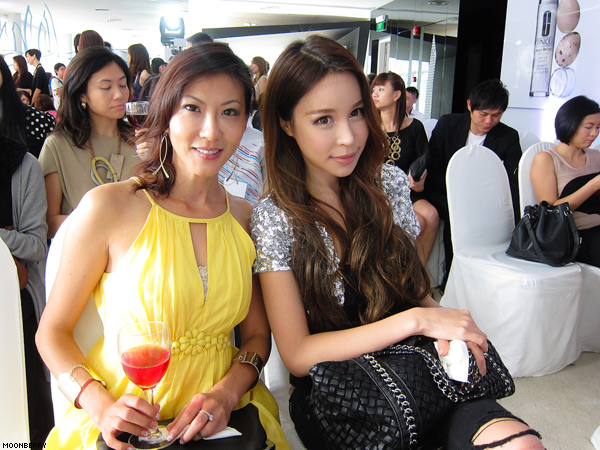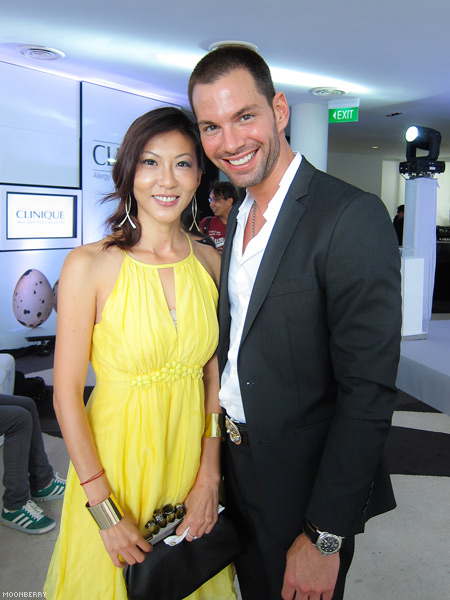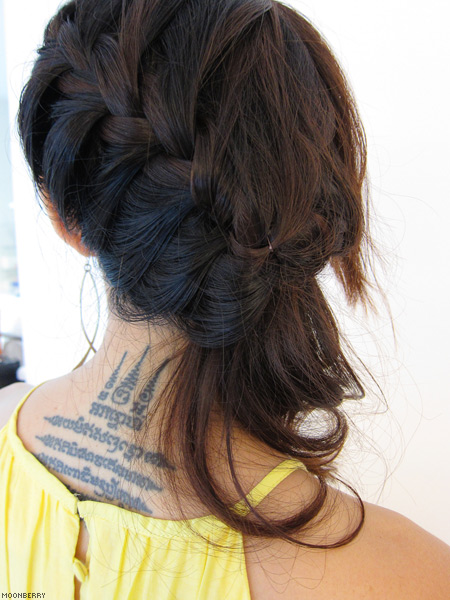 I recently stumbled upon a tutorial online on how to do a Side French Braid Updo so I tried it and wore the braid to the event. :) What a romantic airy-fairy looking hairstyle, eh?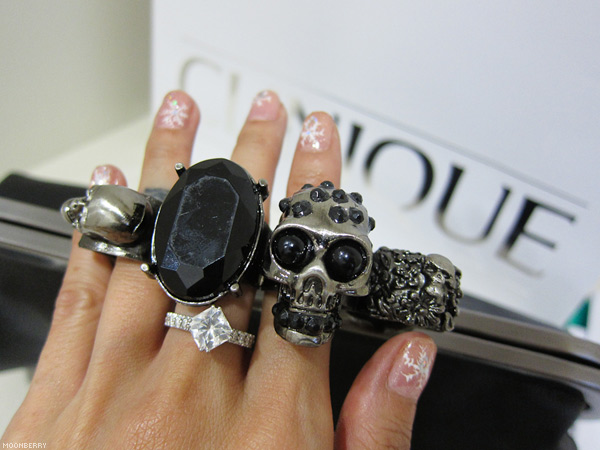 I also thought the outfit I wore to the event = my skull clutch + yellow dress + double gold cuffs + AMQ-inspired leopard booties = totally Moonberry-ish, if I may say so myself. }:p
See the rest of the photos on my Facebook page — http://www.facebook.com/MBxMB.