27 Nov 2013
---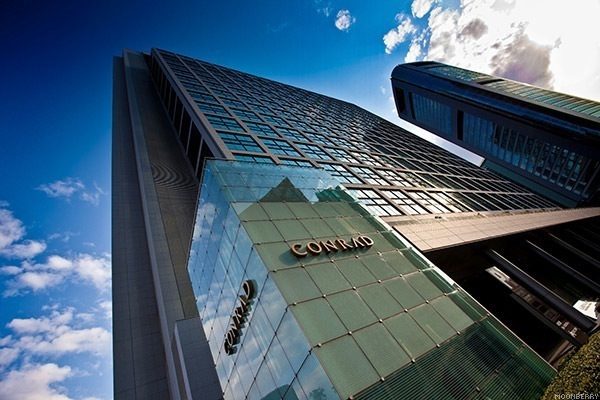 After one lovely night at the Hilton Tokyo, my recent Tokyo trip had also brought me to experience the modern luxury of Conrad Tokyo – a multiple-award winning five-star hotel conveniently located just minutes from the world famous upmarket shopping and entertainment district of Ginza. This hotel is a masterpiece of contemporary Japanese design and guests are welcomed to the stylish experience as soon as they step into the reception lobby on the 28th floor where the TwentyEight Bar and Lounge is just steps away, and a soaring 8-meter tall glass wall offers spectacular panoramic views of Hamarikyu Gardens and Tokyo Bay.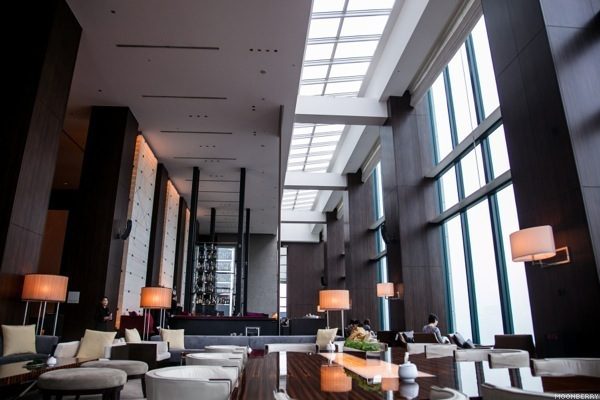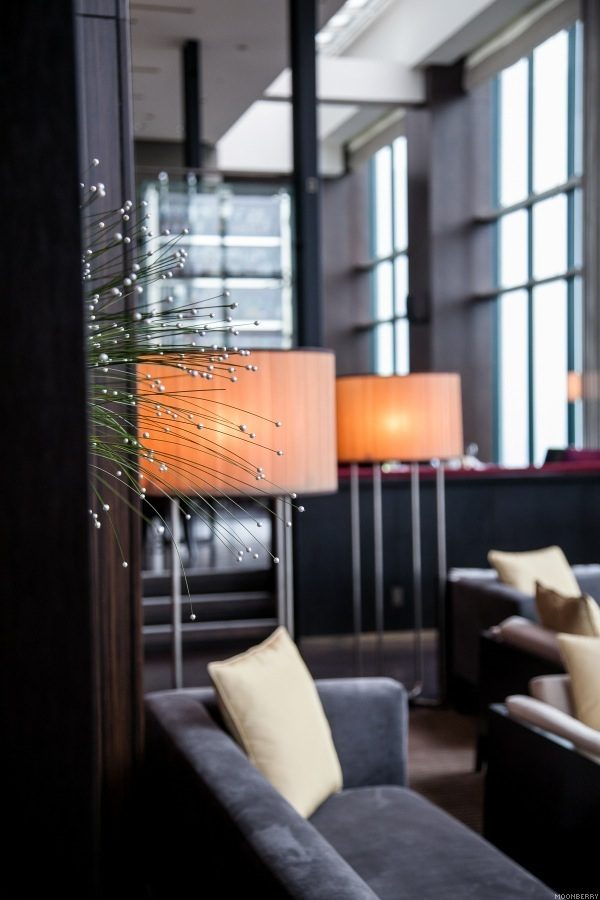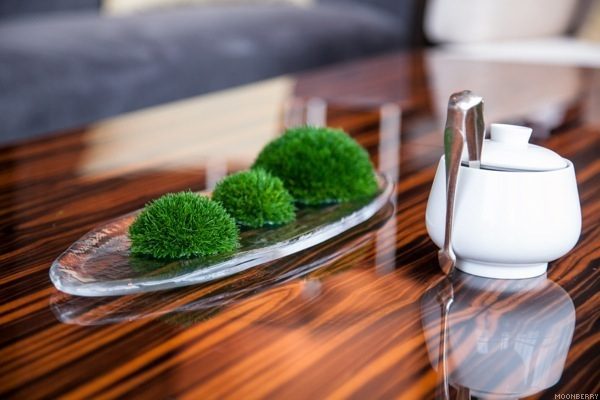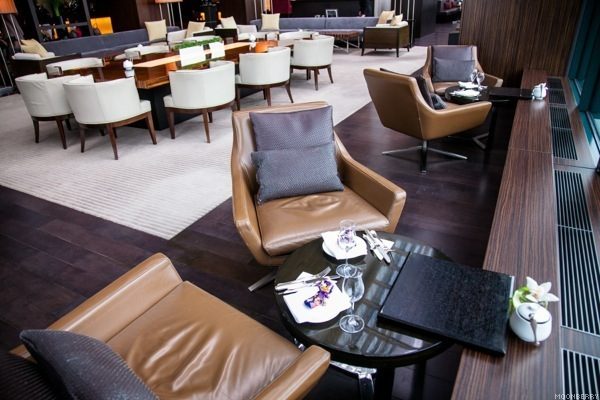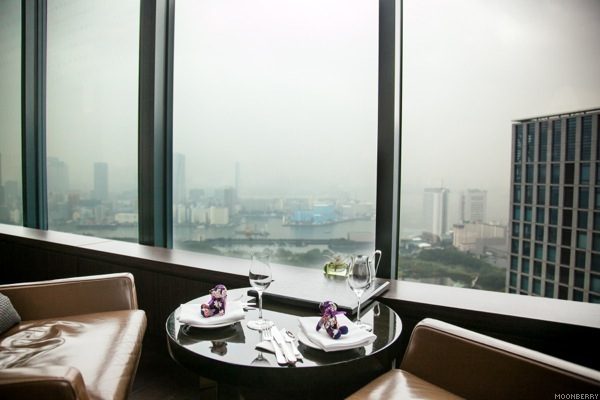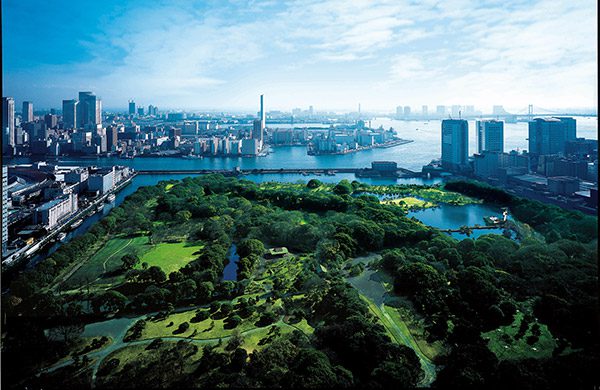 The view is breathtakingly gorgeous and literally, it gives a new perspective of Tokyo.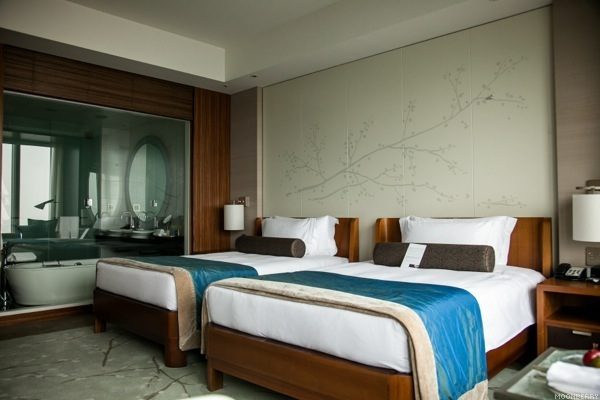 The Bayview Twin Room where I stayed at for two nights is already ultra spacious to begin with, but the sprawling outdoors view makes the room feel even larger.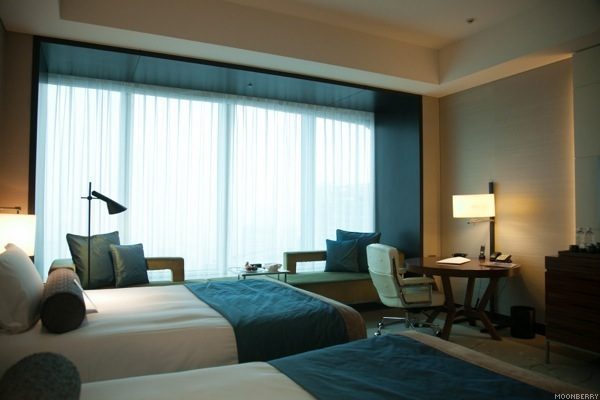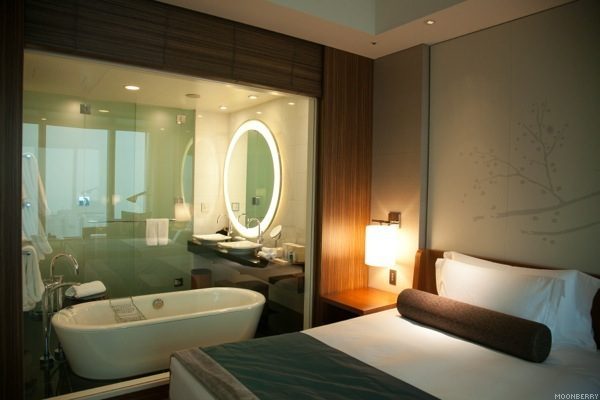 The impressive bathroom – the largest one I've ever encountered in Japan – has been created for two people to use simultaneously. The freestanding bathtub is large enough for two (hubba, hubba) while a duo of white marble basins have been incorporated into the vanity zone. The shower and water closet are separated behind frosted glass doors. A circular vanity mirror, rimmed by an intensive fluorescent light, is a dramatic and eye-catching symbol of the moon. A glass partition separates the bathroom from the guest area and enhances what is already a spacious living area.
For an indulgently luxurious time in this posh bathroom, guests may also choose one of the three lines of bath and beauty products during their stay at Conrad Tokyo. The choices are: Aromatherapy Associates (one of my fave spa brands), Tara Smith Vegan Haircare and Shanghai Tang.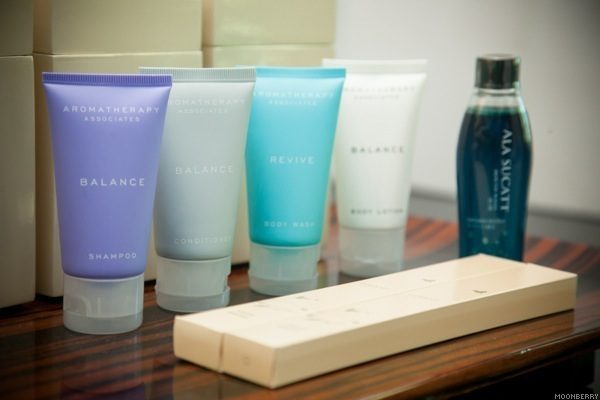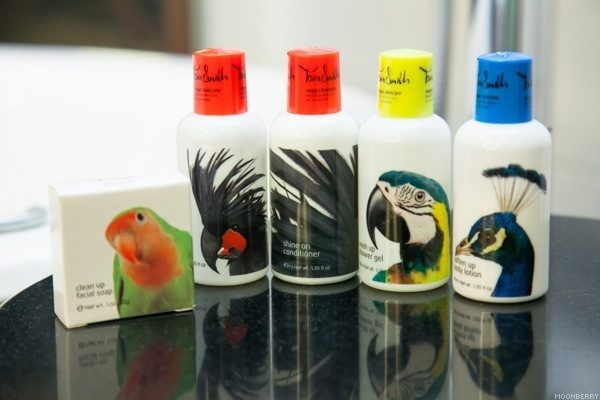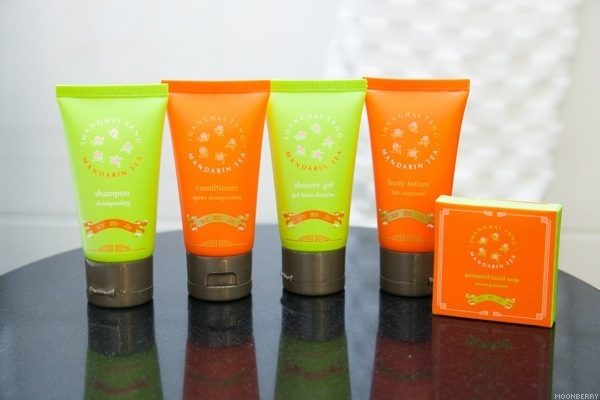 After freshening up post check-in, it's time to explore the Conrad Tokyo's dining options. Conrad Tokyo houses some of the city's top restaurants and bars, including innovative Cantonese food at China Blue, exceptional Japanese cuisine at Kazahana, casual dining at Cerise, the new Collage which offers modern French, and drinks at TwentyEight Bar and Lounge.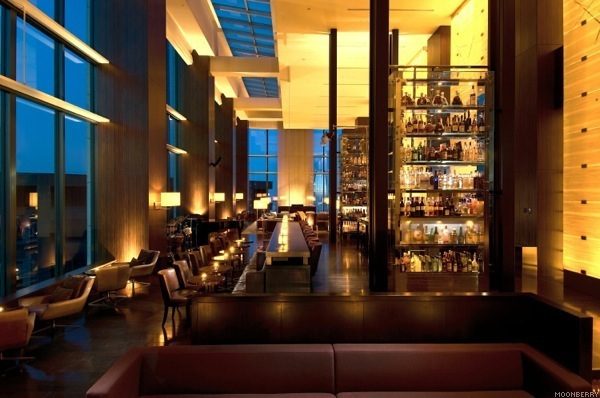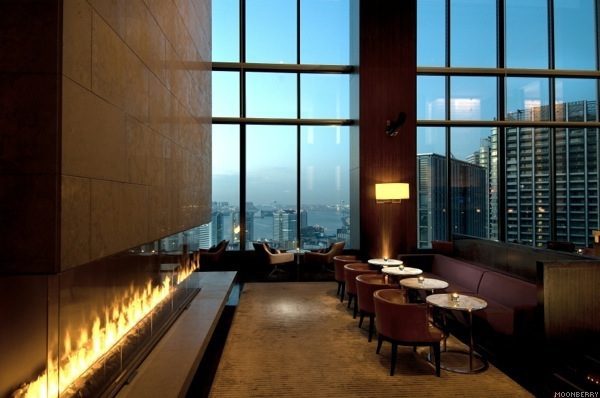 While TwentyEight Bar and Lounge is incredible during the daytime, it is equally swanky in the evening especially when seated near the fireplace and enjoying pre-dinner cocktails.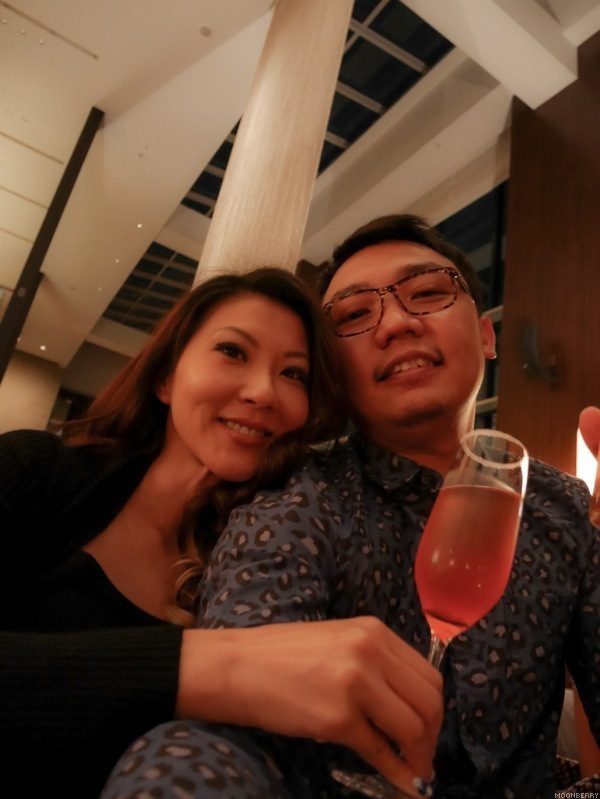 The newly-opened Collage is helmed by Chef Shinya Maeda, a Michelin-starred chef,  who brings exceptional fine dining here featuring French modern cuisine with European culinary style. Showcasing a highly original approach to classical French cuisine, dishes at Collage are presented in an artisanal execution with a distinctive graphic visual style – a nod to the restaurant's name, the word for an art production technique that assembles different artwork to form a new creation.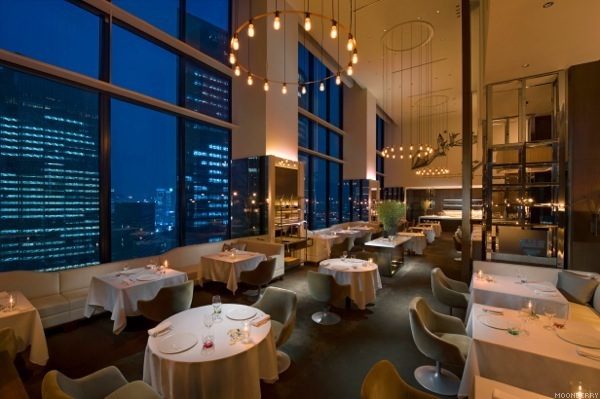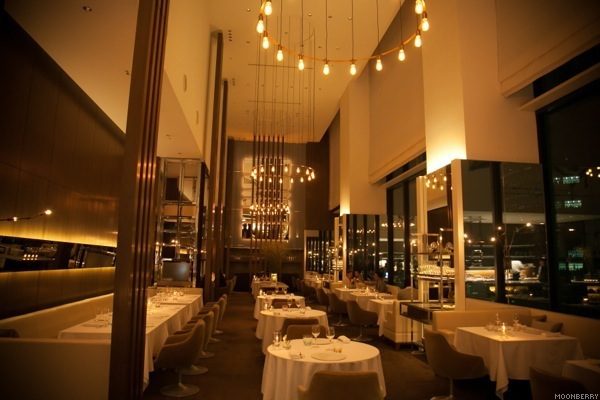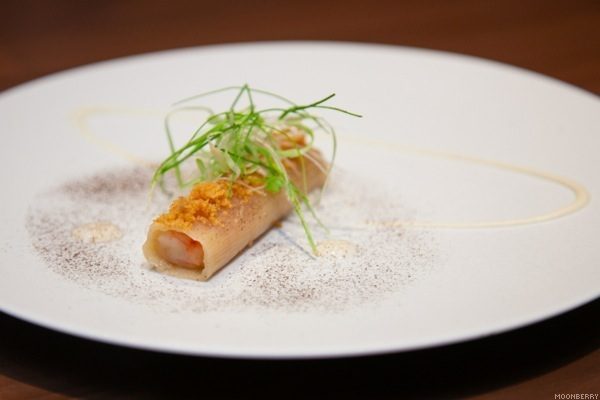 Ballontine of king crab leek and oyster.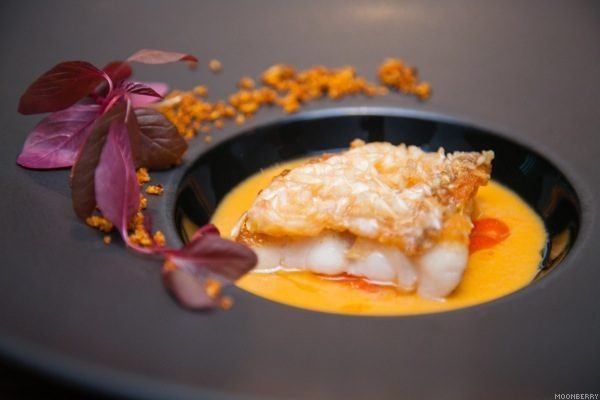 Cône de pin of tilefish red pepper, chorizo and saffron.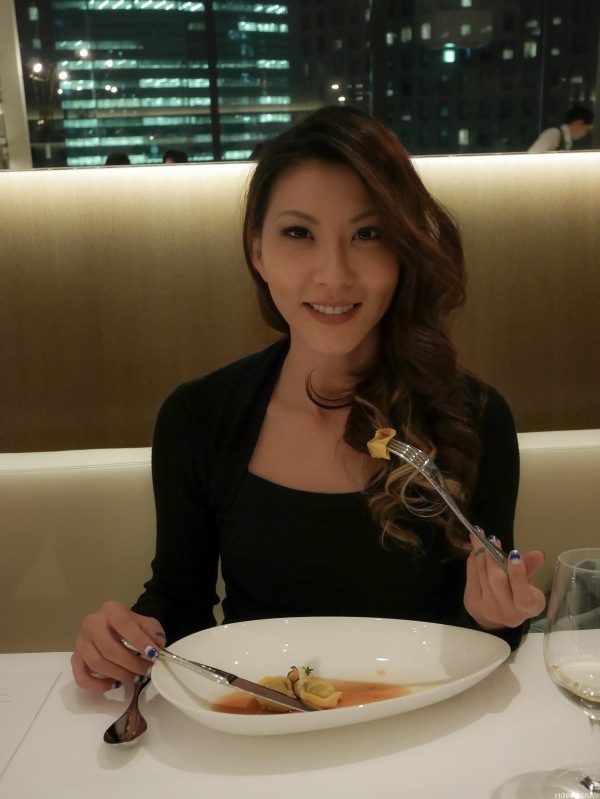 Tortellini of lamb aubergine and spice.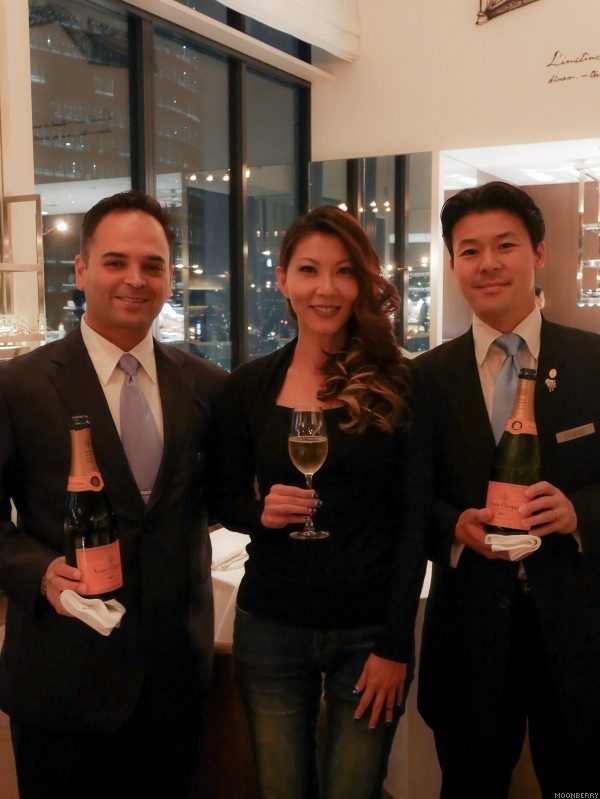 One of the highlights of my dinner at Collage is the wine-pairing, courtesy of multi-award winning sommelier Satoru Mori who has an encyclopedic knowledge and passion for wines. The wines which he recommended for the dinner tasting menu are superb and made for one extremely memorable experience for me.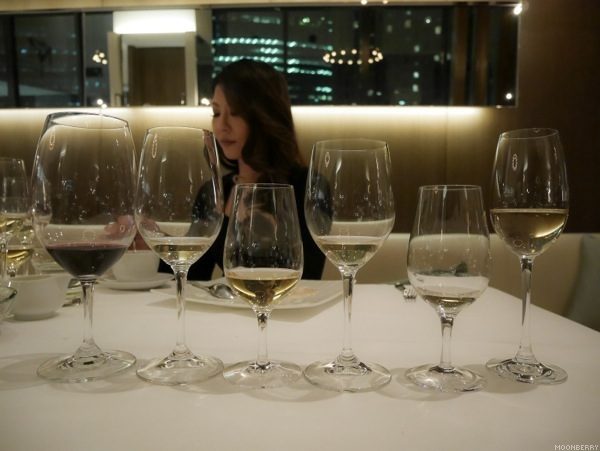 Good wine transforms the culinary experience greatly and every single one which Mr. Mori paired with the 9-course dinner truly elevated the distinctive flavors and textures of the dishes on the tasting menu.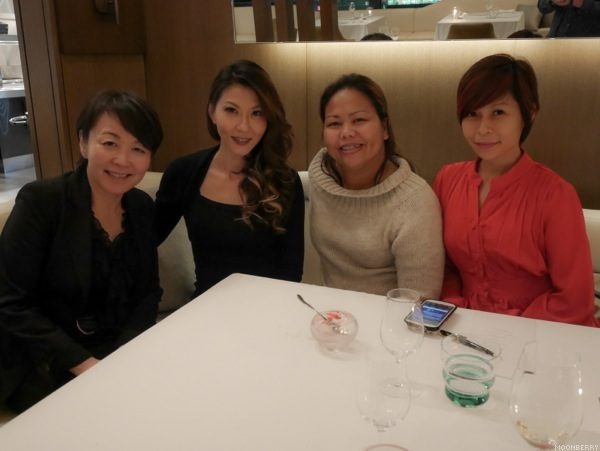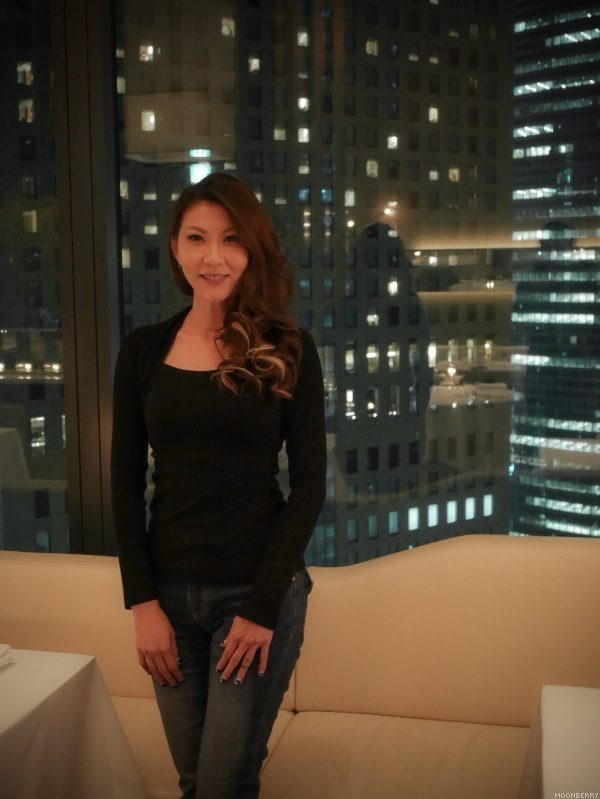 After an amazing meal, it's time to get some beauty sleep. Back in the room, as part of the turn-down service, Conrad Tokyo has left a bottle of water on my side table which I find to be such a thoughtful gesture. Additionally, I also requested an aromatherapy oil burner to help me sleep (as I don't often get good quality sleep these days) – having the soothing fragrance of lavender and rosemary in the hotel room knocked me out like a light and I slept like a baby that evening.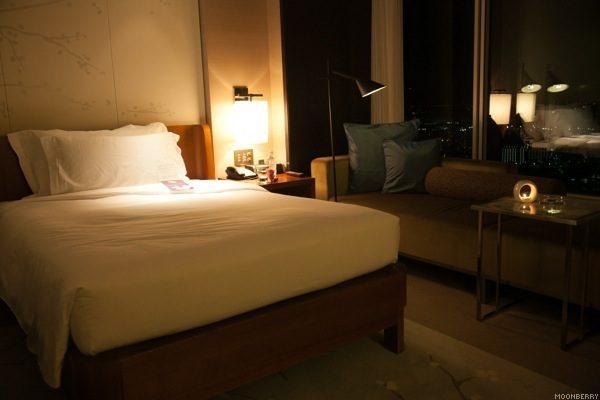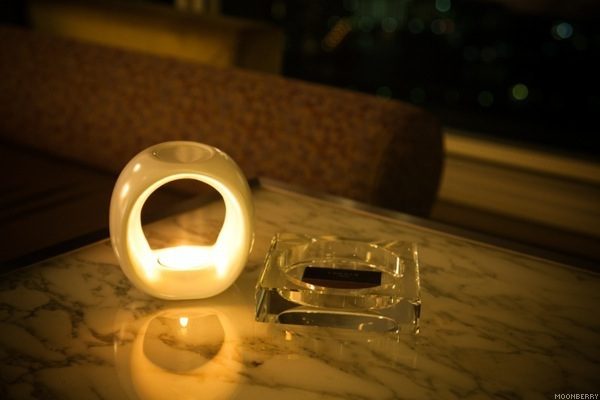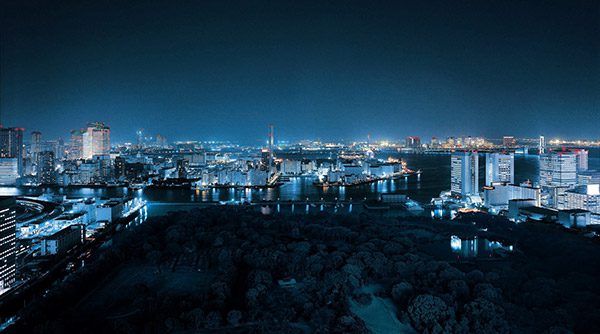 Oyasumi-nasai! More to come tomorrow.
-MB.
✈ ※ ✈ ※ ✈ ※ ✈ ※ ✈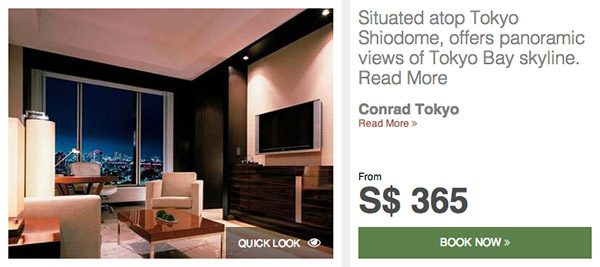 Wanna experience Conrad Tokyo like I did in this post? The Best Available Rates (BAR) campaign is an ongoing initiative by Hilton Worldwide to provide the best deals for leisure travellers. Book directly at HiltonHotelDeals.com for the best deals.