28 Nov 2013
---
Waking up in time to catch the sunset is a luxury for a nocturnal creature like me and I feel so fortunate to have this majestic experience from my Bayview Room at the Conrad Tokyo, with a beautiful orange glow blanketed over Tokyo Bay and Rainbow Bridge. This was one wonderful, cloudless/fogless morning and the unobstructed view was magnificent!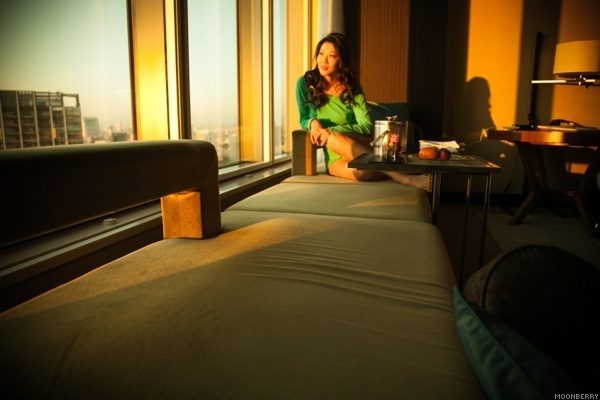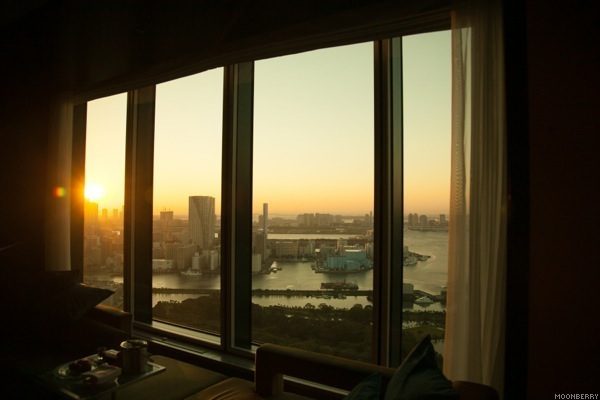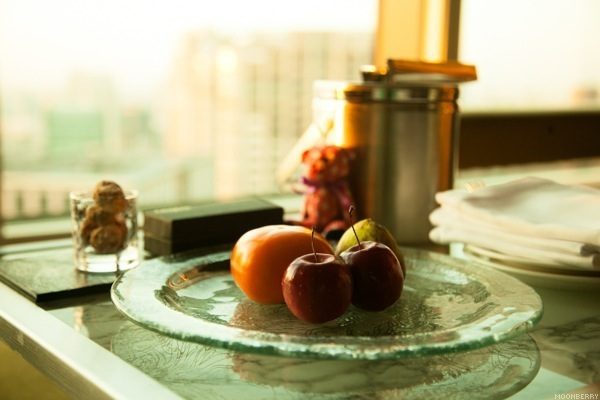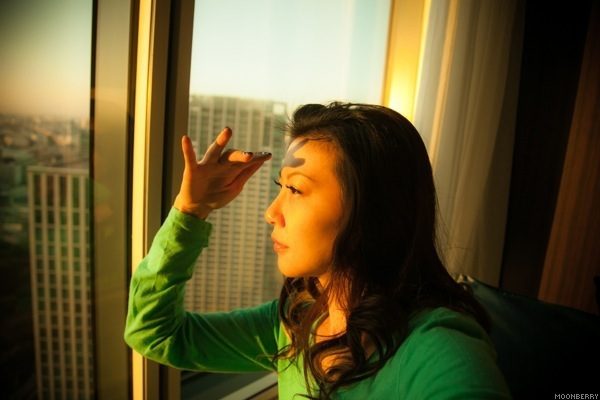 Quiet morning moments put me in a contemplative mood and appreciative of all the blessings that I have received. 2013 has been very generous to me, but I felt very alone and not receiving a lot of support for the things that I wanted to do; it made me feel exhausted, deflated and mentally drained. This bird's eye view of nature and skyscrapers seen from my hotel room had me pondering the reasons and motivations why people toil so hard daily – be it to make a living, to provide for their family, to answer to their ambitions and to be a step closer to their goals. The hustle-bustle seems endless and I'd been kicking and screaming in frustration.
Then it dawned on me (heh, sorry for the pun) that when I strip everything away, a gentle sunrise is my simple reminder that I'm merely a tiny being shuffling around in this big world and perhaps striving to be the best version of myself – better than I was the day before – is good enough. Ain't possible for me to please everyone. Imma just keep doing my thang.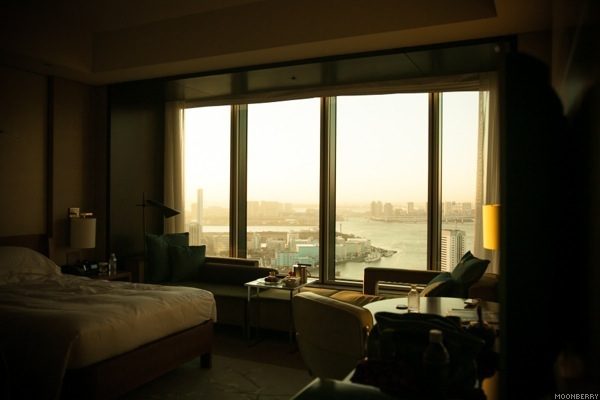 All that pondering made me… hungry. Time to have some breakfast! (Which again is a luxury for me.)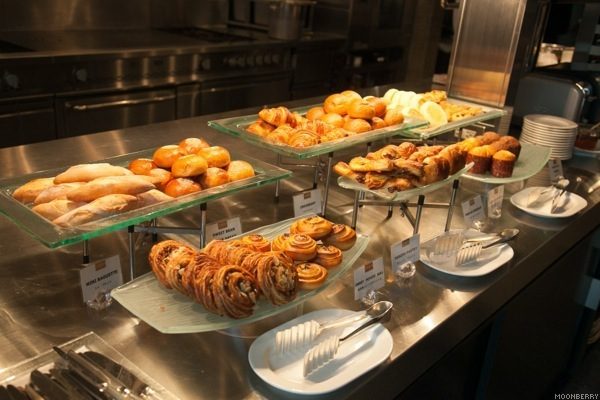 The fine dining establishment of Collage where I dined the evening prior has been transformed to a breakfast venue with a gorgeous array of Continental buffet items displayed beautifully across the open-concept kitchen.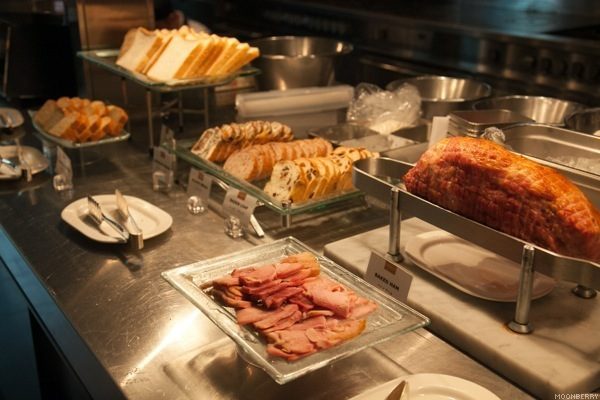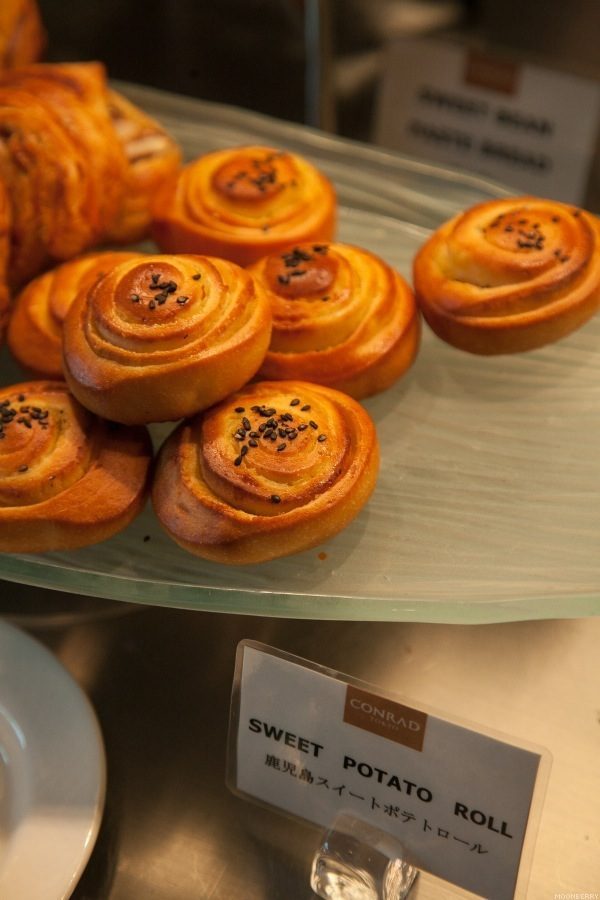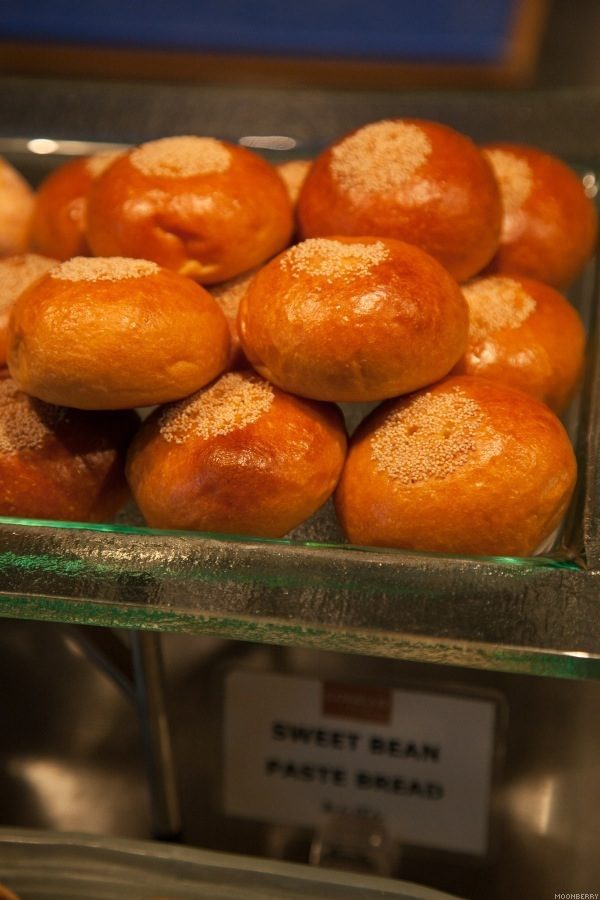 Pastries-abound, the Japanese breakfast section caught my attention but I wasn't so much in the mood for congee (rice porridge) that morning…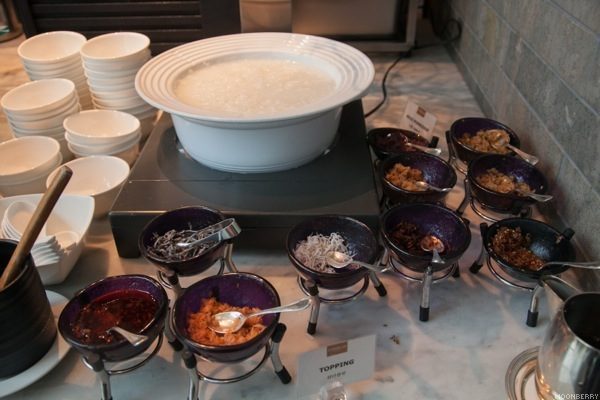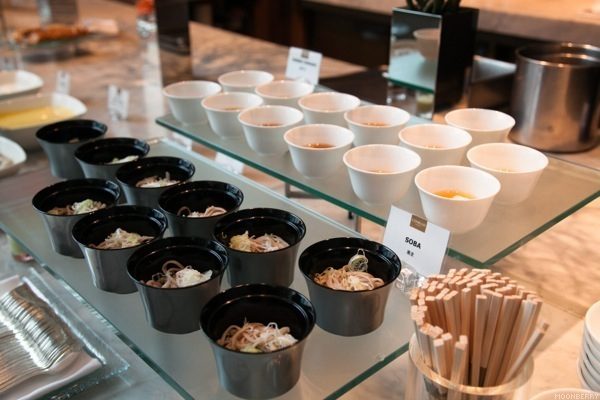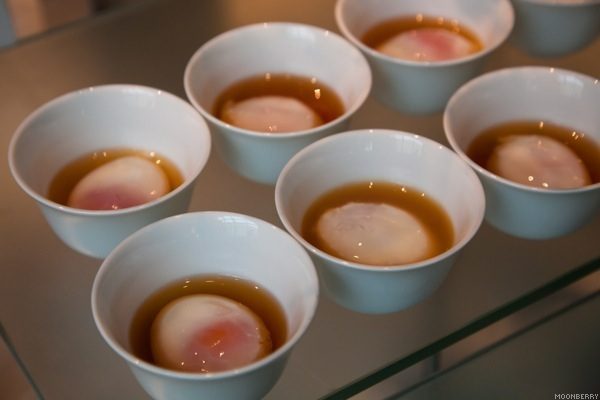 I did, however, get the Onzen Egg which was served in broth –  very delicate and delicious. I enjoyed this tremendously as the texture is simply beautiful.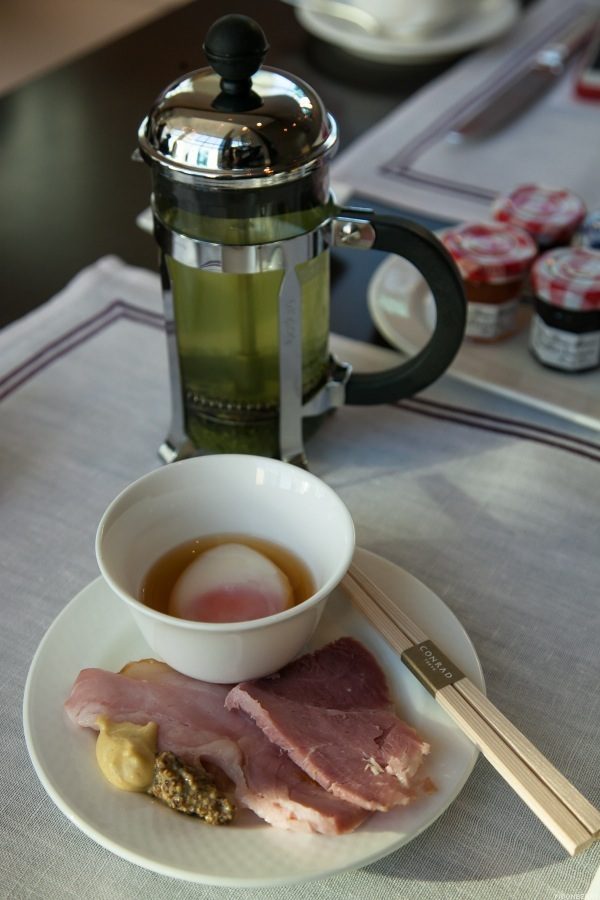 Apart from the buffet selections, there were also ala carte items on the breakfast menu and I was eager to sample those instead.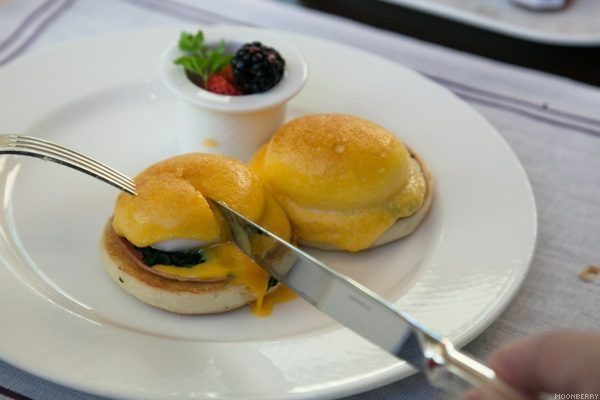 Eggs Benedict – poached eggs over English muffins and hollandaise sauce.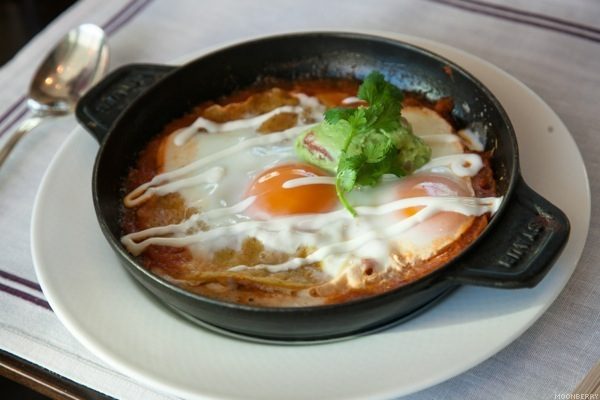 Huevos Rancheros – fried egg over corn tortilla, tomato salsa, sour cream and avocado. I completely inhaled this and it totally hit the spot for a crisp cool Autumn morning.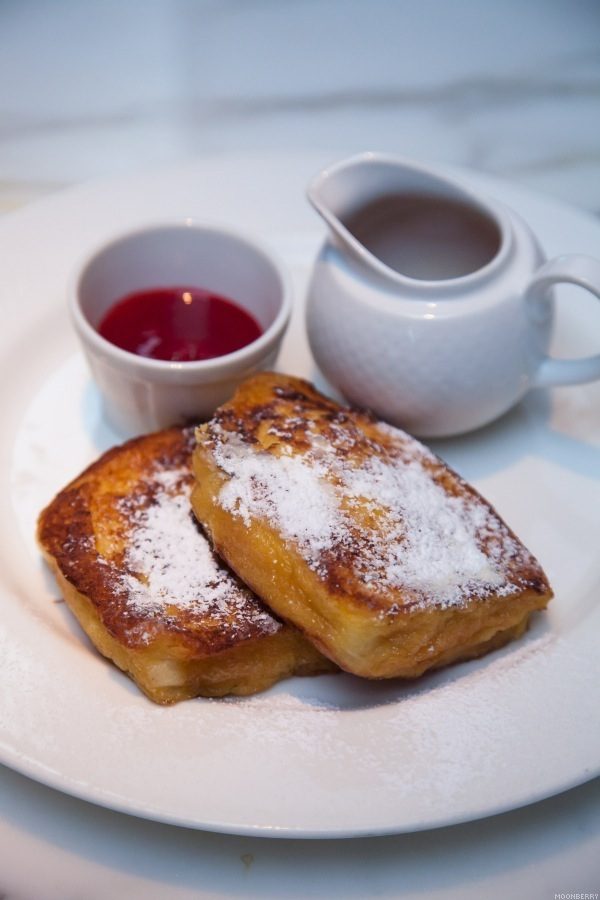 Citrus Pancake – with raspberry coulis.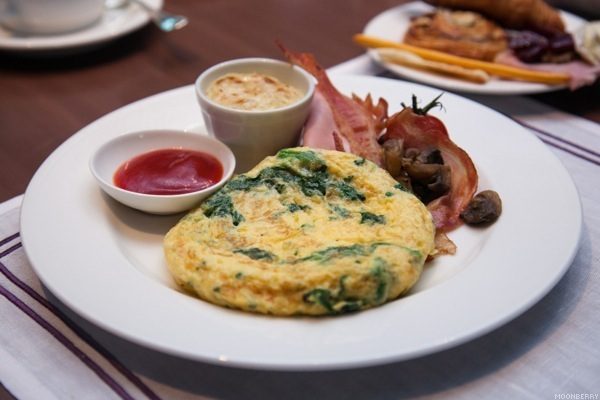 Spinach and Ricotta Frittata.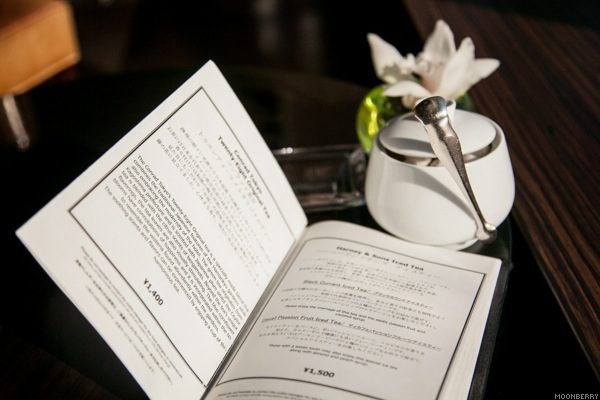 Much later in the afternoon, in lieu of lunch, I spent some solo me-time at TwentyEight Bar and Lounge over a cup of tea and dessert. I was bent on soaking in as much of the outdoors view as possible during my stay at Conrad Tokyo.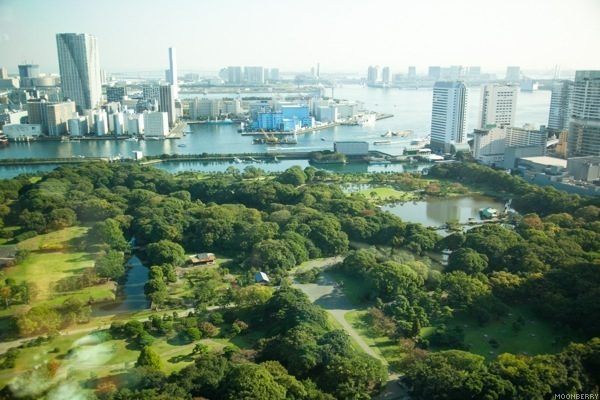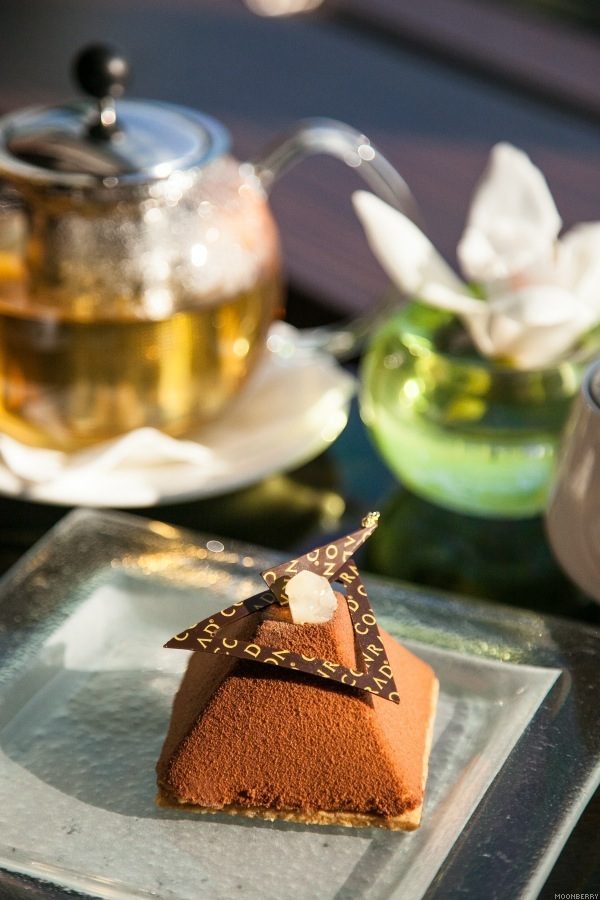 Even though my stay was brief, I enjoyed it a lot – thanks to the luxurious comfort and breathtaking views, as well as exquisite food, all at Conrad Tokyo. Conrad Tokyo is a very stylish contemporary hotel and I'd totally stay there again. Of course, traveling with great folks is part of what made the trip fun too. Check out what my friends think about Conrad Tokyo: Superadrianme.com | Camemberu.com | RebeccaSaw.com | MariaNaKlaibaan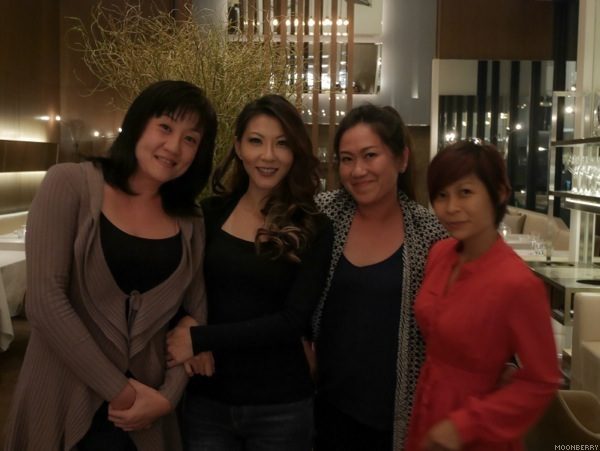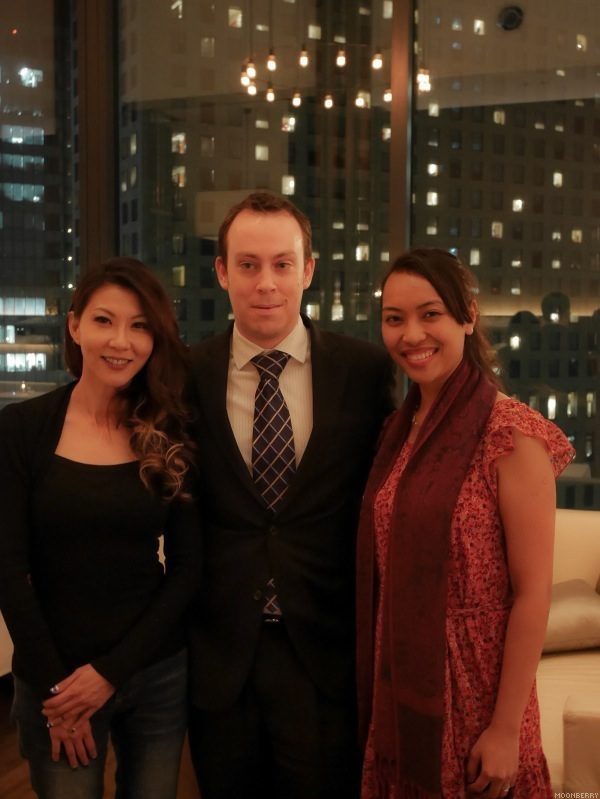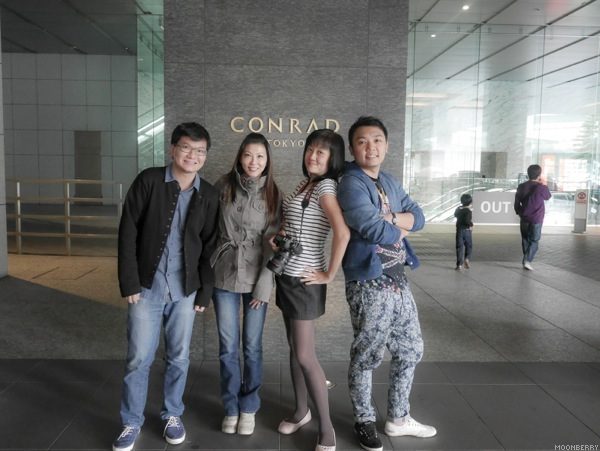 So where's everyone heading off to for your year-end vacation?
xo,
-MB.
✈ ※ ✈ ※ ✈ ※ ✈ ※ ✈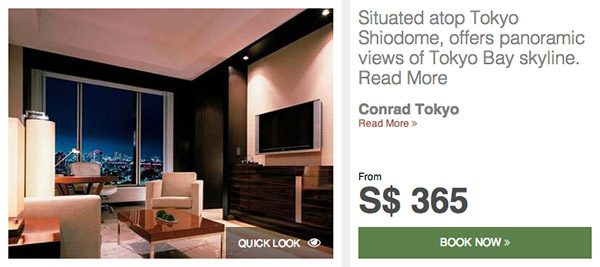 Wanna experience Conrad Tokyo like I did in this post? The Best Available Rates (BAR) campaign is an ongoing initiative by Hilton Worldwide to provide the best deals for leisure travellers. Book directly at HiltonHotelDeals.com for the best deals.