16 Oct 2012
---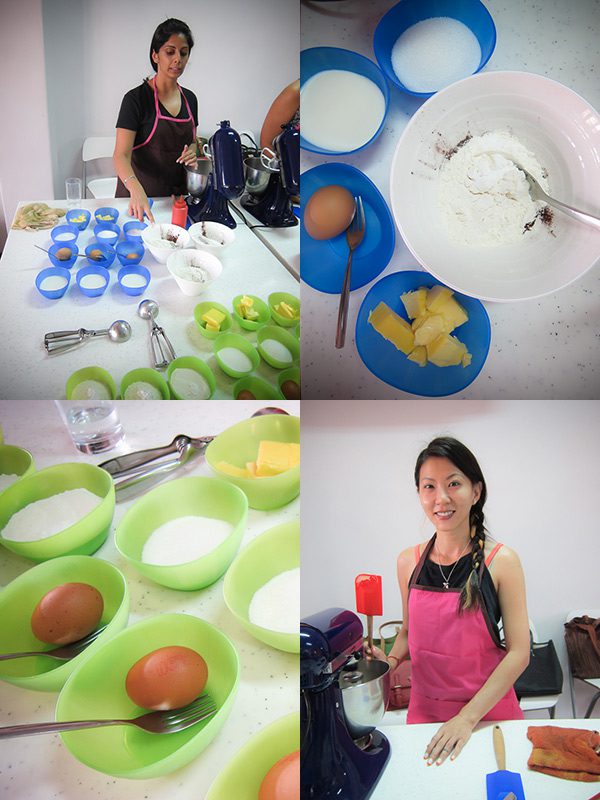 I was invited to attend a cupcake baking and decorating class early last week at Paisley & Cream, situated in Little India. Cooking and baking classes are always fun, but even more so when there are cupcakes and decorating involved.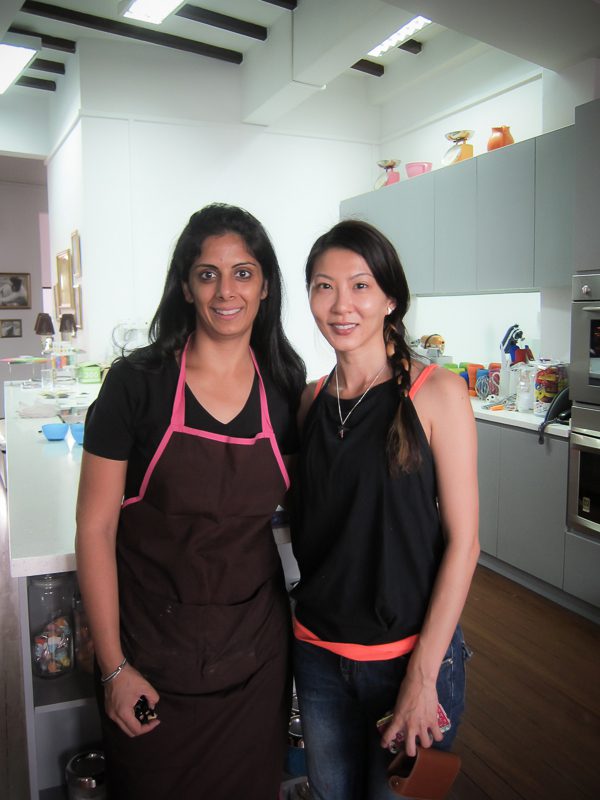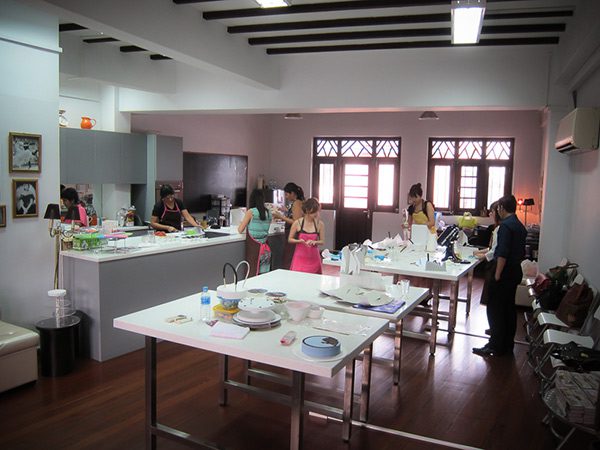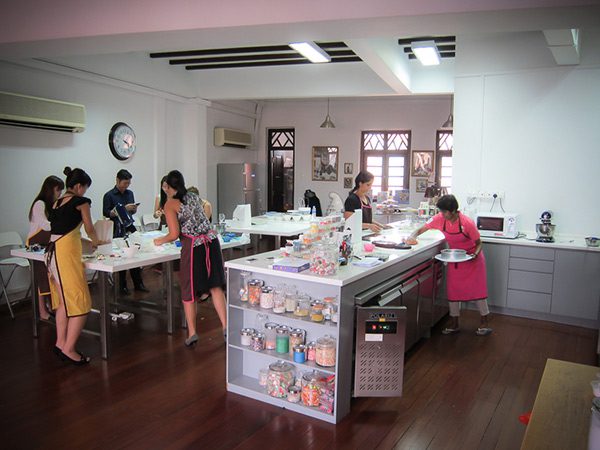 Paisley & Cream is helmed by Chef Puja Pawa, and the gorgeous loft-space in Little India is sprawling huge. Perfect for group classes!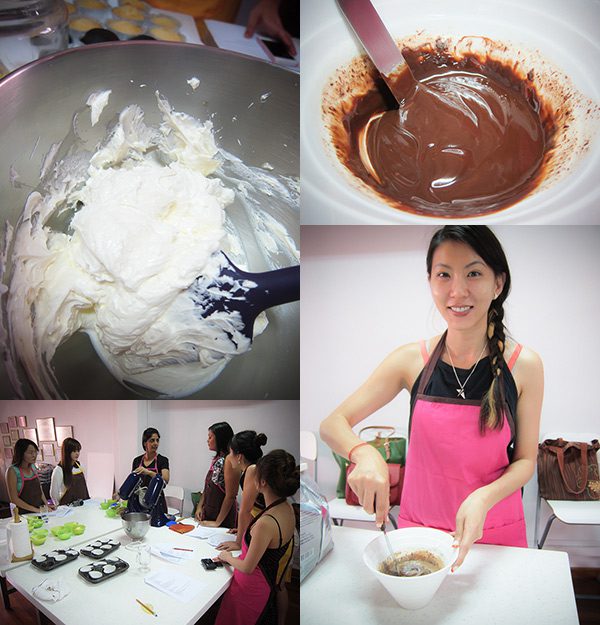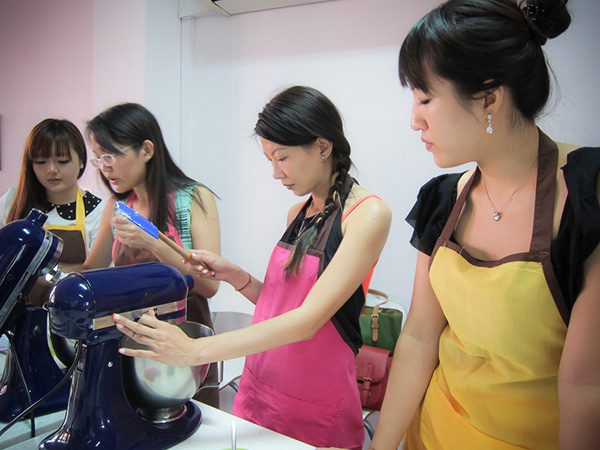 During the class at Paisley & Cream, we all got to learn how to bake basic Vanilla cupcakes and Chocolate cupcakes — both are perennial faves for many. Chef Puja also taught us how to make buttercream frosting from scratch as well as chocolate ganache. Yummz!!!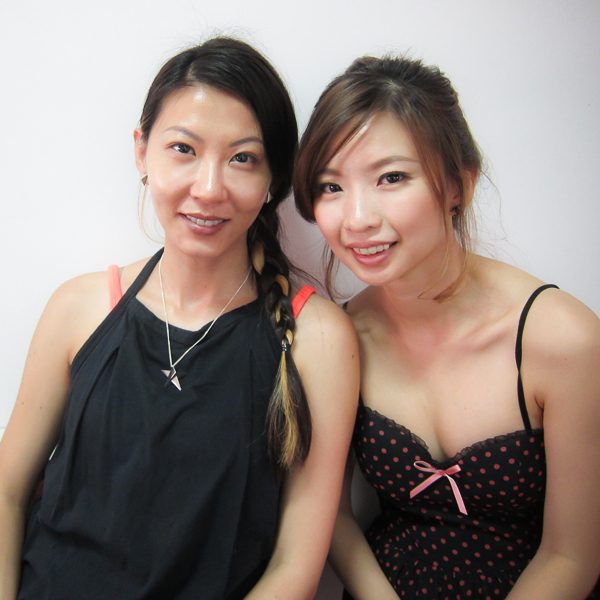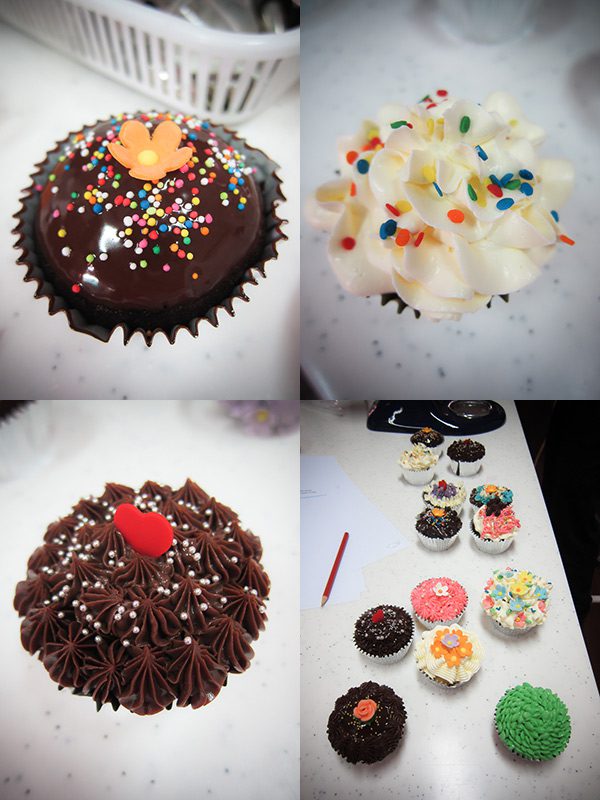 The fun-nest part for all who attended the class was, naturally, the decorating. I think some of the girls decorated as many as ten cupcakes. O_O After the class, you get to bring the cupcakes you've baked and decorated home to enjoy with your loved ones.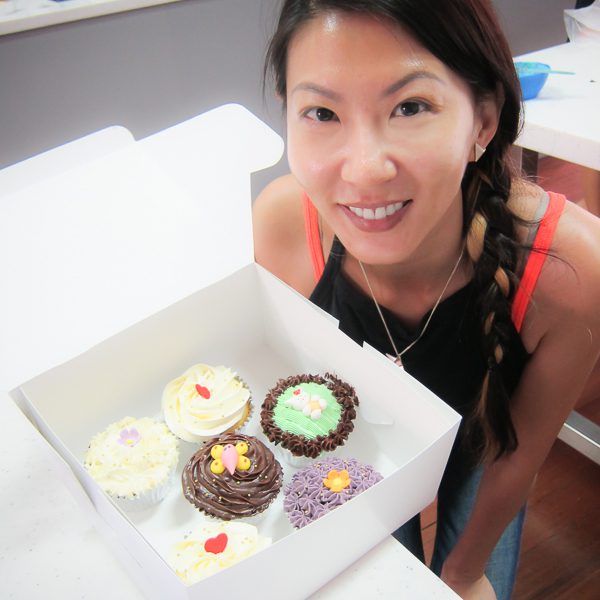 As for me, I decorated half a dozen and called it a day. :p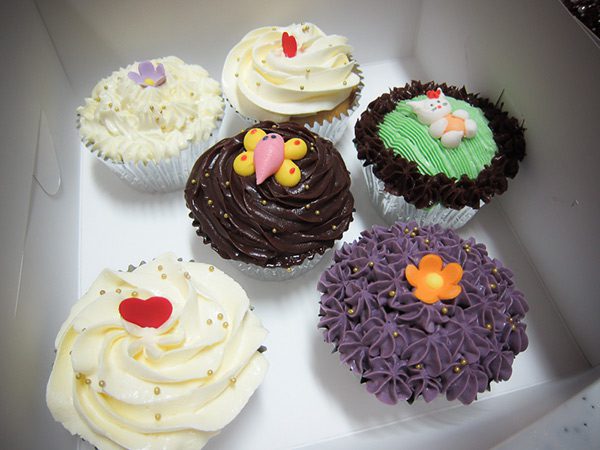 Close-up of the cupcakes I decorated during the class at Paisley & Cream. I kept them simple and refrained from sprinkling too much dragees (the little balls) coz they are really nasty to eat. Pretty to look at though.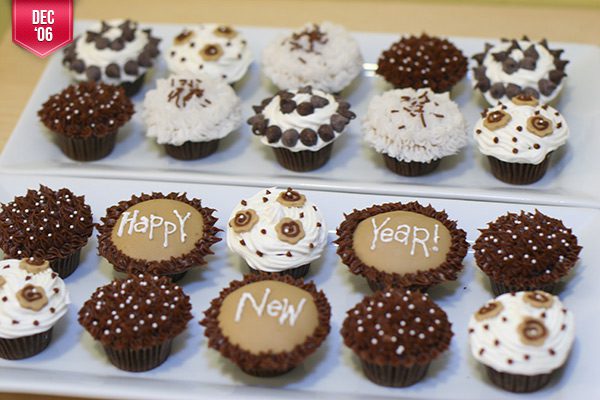 Just for kicks, I thought I'd also include a pic of my very first time baking and decorating cupcakes back in 2006. Made a bunch of these mini chocolate cupcakes for New Year's Eve party.
(Geez. I seriously have done and experienced A LOT in the last decade but most of them are archived inside my old journal; it's taking me a while to incorporate bits-n-pieces of those into present blog posts for relevance.)
And while we're at the topic of baking, I probably should try baking more often and put them into good use. My KitchenAid mixer feels a tad neglected these days. My fave baking-related picture remains this one candid snapshot of me practicing piping techniques with my ever so inquisitive kittycat, MM, joining into the action. It's a precious photo. ♥
I'm sure we all have seen beautifully decorated cupcakes before and don't you ever wish that you can one day do the same? Well, if you've ever been keen in learning how to bake and decorate cupcakes, roundup some girl friends and head on over to Paisley & Cream for a class. The baking and decorating class here is conducted in a low pressure setting and it will be a lot of fun for everyone. :)
Paisley & Cream
Little India Shop Houses 2nd floor
2 Veerasamy Road
Singapore 207305
Tel: 8111 1910
Website: http://www.streetdirectory.com/paisleyandcream/