11 May 2012
---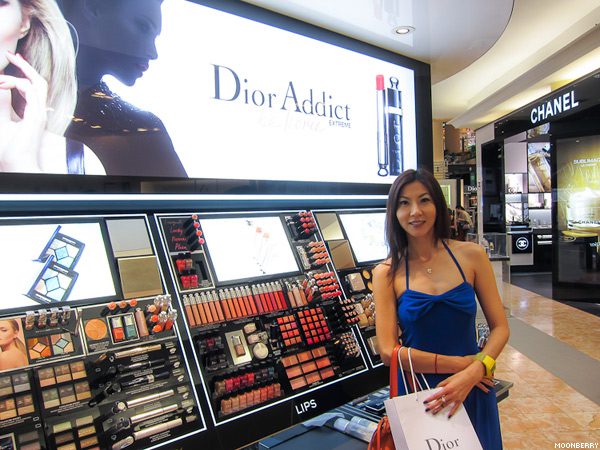 Dior Cosmetic's new generation counter concept has arrived at Isetan Scotts Department Store, bringing a breath of fresh air to the brand and propelling it into the future of luxury and sophistication. For a truly special customer experience, many new luxurious, elegant and modern initiatives have been introduced, including a new fragrance consultation journey (available Aug '12), fresh interpretations of make-up consultation, as well a focus on premium offerings at the skincare consultation area. I was delighted to attend last week's event that marked this launch of the new Dior counter space at Isetan Scotts. I got to experience first-hand the wonderful offerings that the new counter has.
Pictures galore!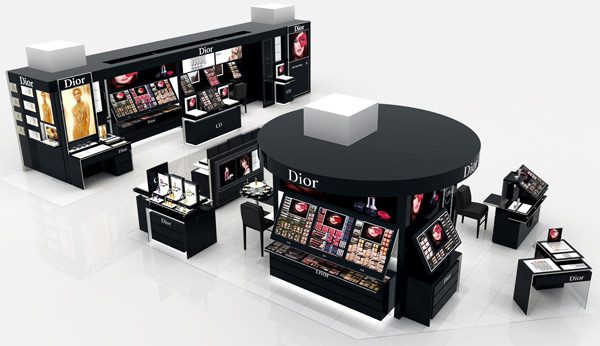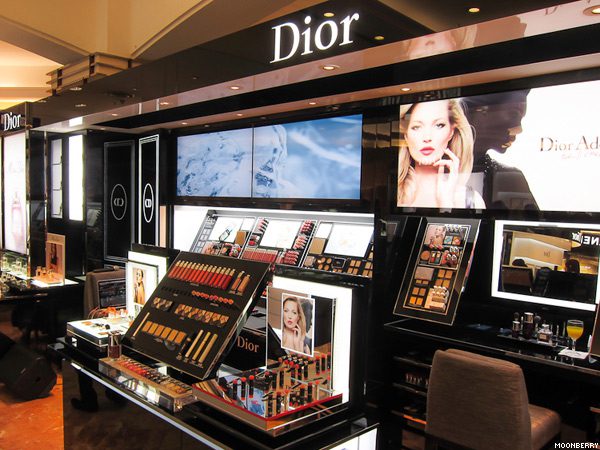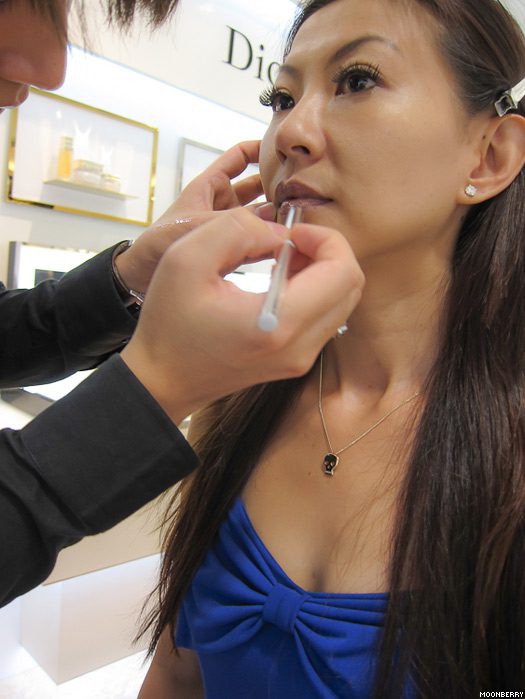 First up, is a makeover from the haute-couture inspired makeup counters where there's a dedicated face makeup service, with slick tables and plush chairs.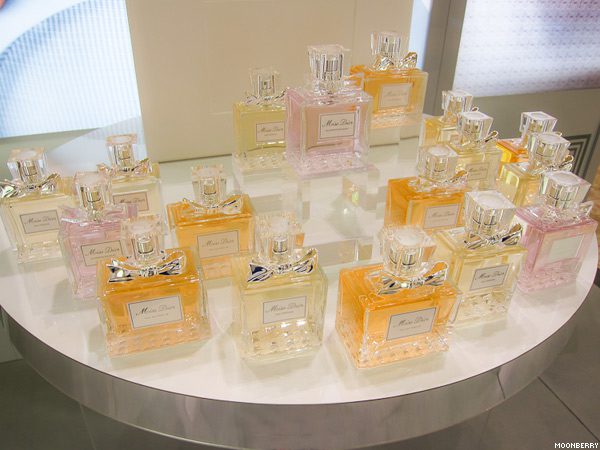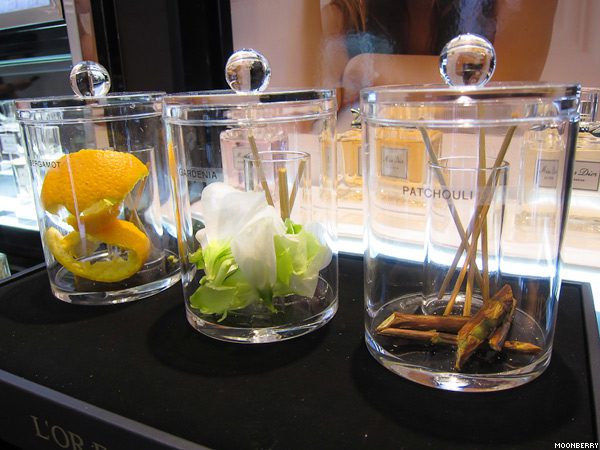 Next, Dior's Fragrance Specialists are now on stand-by for a personalized fragrance consultation and will present three fragrances that best correspond to customer's profile. The fragrance I experienced that day was the Miss Dior Au Fresh, which has three main components (namely, Bergamot, Gardenia and Patchouli). I think this perfume is feminine, flowery and elegant.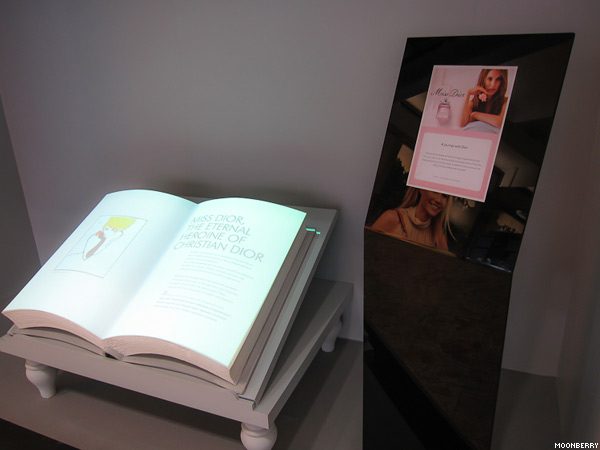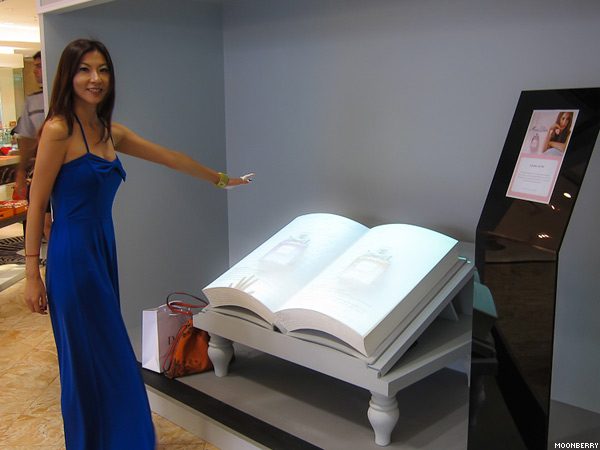 On display during the event was an oversized digital book containing highlights of Dior's unique heritage. It is an interactive display that was both beautiful and fun.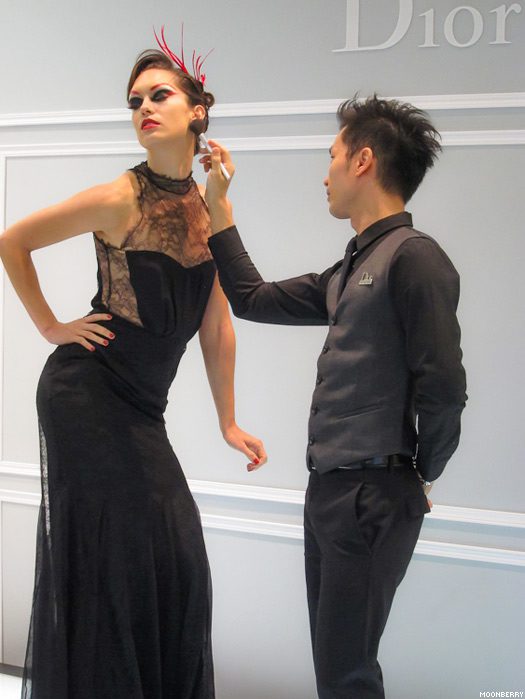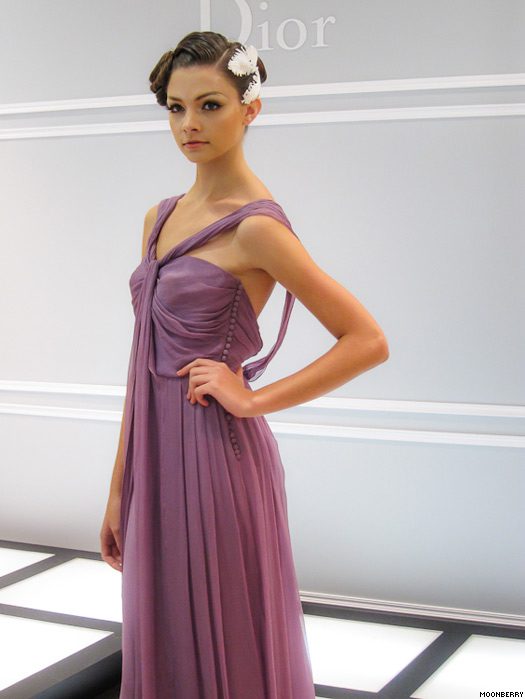 During the event, we were treated to a mini fashion show showcasing the beautiful (and dramatic) makeup artistry created by Dior's professional makeup artists.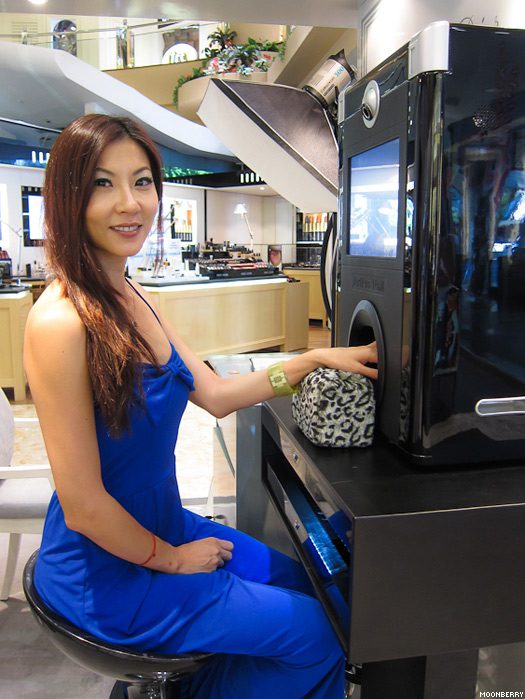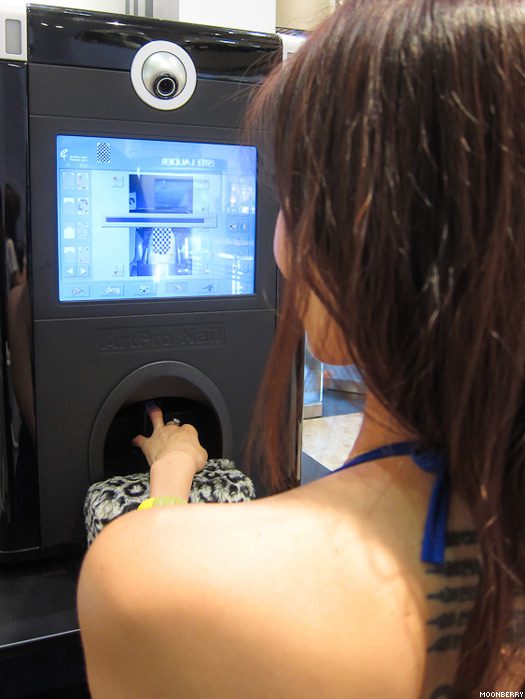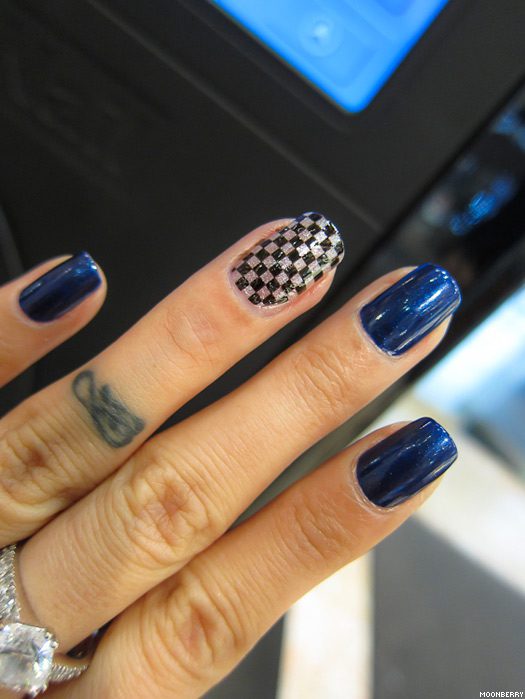 Similar to the Dior event I attended last time, there was also a manicure station so this time I managed to try out the exclusive manicure printing machine that was a lot of fun. I picked a checkerboard design to complement my dark blue nails. :)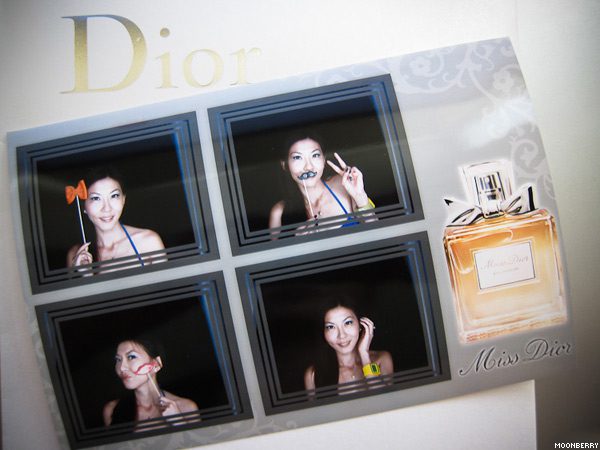 There's a photo booth at this event too, which of course I would not miss! :)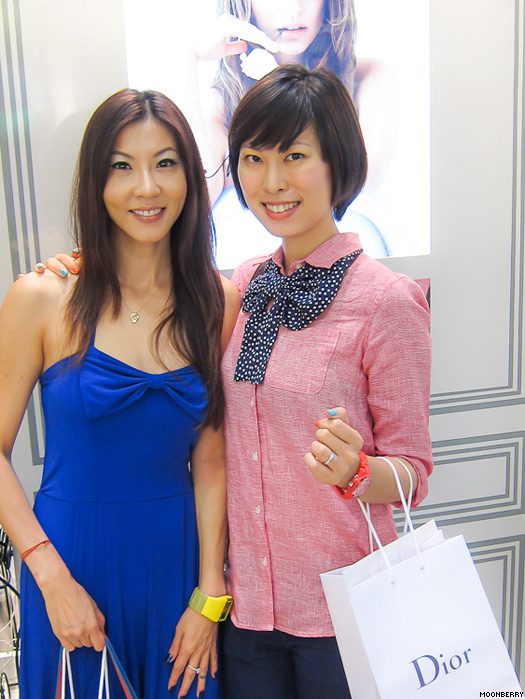 Here's the awesome X-wen from FashEccentric. Purely coincidental, but look! We were both sporting oversized bows on our outfits. :P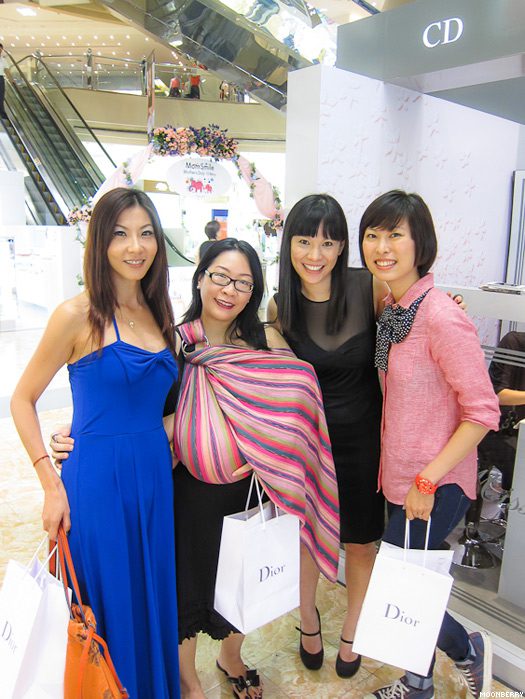 With Mag from Makeup Stash, Annie and X-wen.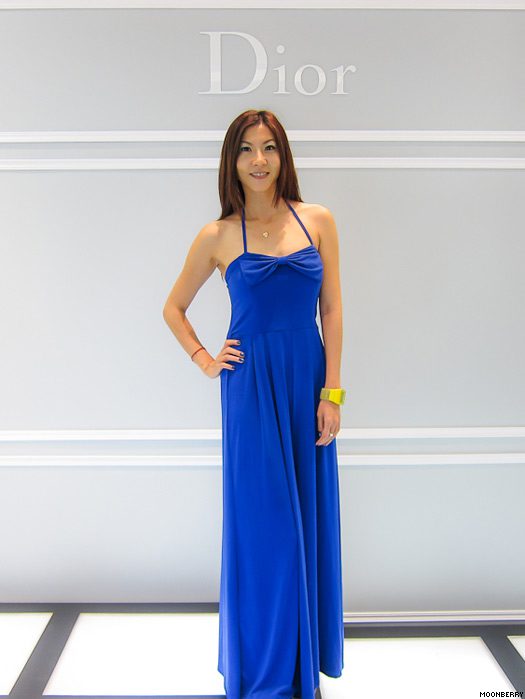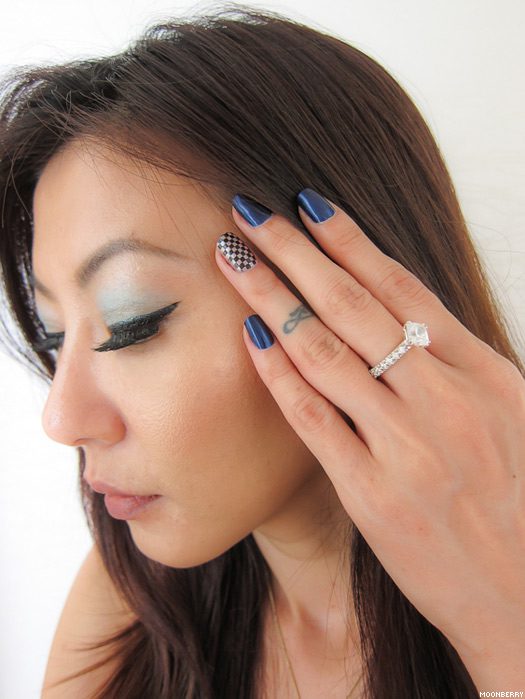 I shall end this post with a photo of my makeover result and the checkerboard pattern from the manicure station. I love love love the wingtips that Dior makeup artist Liu Wei did for me.
I took a bazillion photos from this event and you're all invited to head on over to my Facebook page → http://www.facebook.com/MBxMB to check out the complete album. Don't forget to "LIKE" me too while you're there please!
♥ℳ