3 Sep 2012
---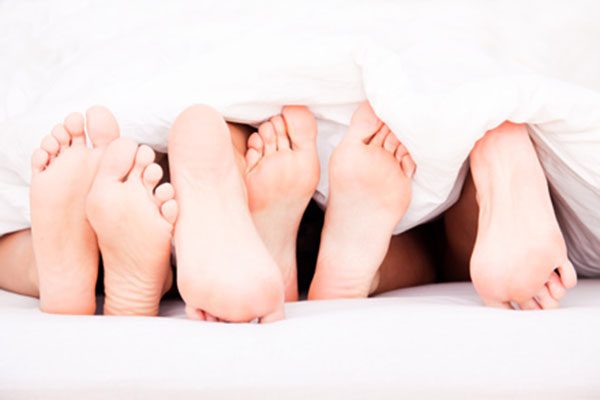 Last week I heard through the grapevine about a story involving three people that stopped me in my tracks and basically it's some fucked up shit. I thought it'd be interesting to put it up here and seek public opinion.
Part 1: Is it appropriate for a guy to be telling a girl (who's not his girlfriend) things like "You are the prettiest amongst all your friends", "You look really great", "You are so beautiful", exchanging daily text messages, having frequent lunches/dinners together and doing special favors for her — all without his girlfriend's knowledge and keeping it hush hush? FRIENDSHIP OR FLIRTING?
Part 2: A much younger girl (fresh grad) accepts and goes on dates with a much older man (established professional; 18 yrs older to be exact) knowing that he already has a girlfriend and also knows who the girlfriend is in person. They both keep the dates hush hush, of course. Guy's girlfriend is not aware of these dates and is hardly mentioned in their conversations (if at all). Does young girl have QUESTIONABLE INTENT OR JUST BEING FRIENDLY?
You get the picture on what's going on. I am posing the questions as part 1 and part 2, such that one is directed at the guy's behavior and the other is directed at the girl's behavior. My curiosity lies in their respective moral conduct and whether guy and girl's behaviors are acceptable. I want to know: Are certain boundaries being blurred and crossed? What is each of them up to? Why all the hush hush and why is guy's girlfriend deliberately being kept in the dark?
Incidentally, I have also posted the same two questions on my FB, Instagram and Twitter because I wonder whether guys and girls will have differing opinions/answers and defend their own gender. So far though, the response I have collected have been (predictably) unanimous, with all picking the same answer.
In my personal opinion, I say these two are acting shady so something must be up and it definitely does not sound kosher one bit to me. "Just friends"…. sh'yeah rite! They should be thrown into the dog house because as the Chinese saying goes, 一對狗男女. *DISGUSTING*
What about you, what's your take on this?