22 Aug 2013
---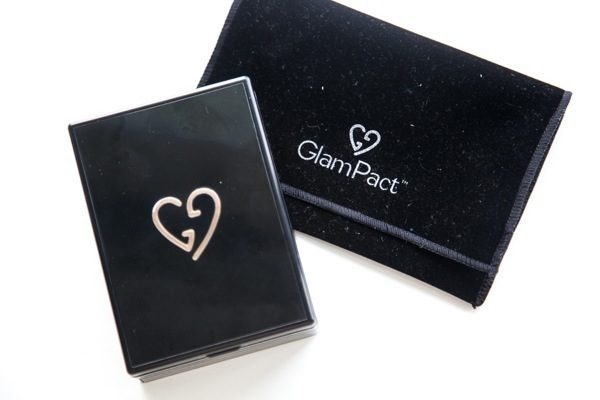 I'm so thrilled to share my friend Jennifer Cheng's beauty innovation GlamPact – an all-in-one lighted makeup compact! The GlamPact is the first of its kind as it is a petite LED lighted mirror and vanity makeup organizer. In this day and age of portability and convenience, this is every modern gal's MUST HAVE beauty item.
The moment I first laid eyes on the GlamPact, I immediately thought of how convenient it will be to carry this inside my bag and I can easily apply my makeup (or touch it up) on the go, saving me a whole lot of time. Additionally, this is also perfect for whenever I travel overseas. Everything that I need for my basic makeup is housed in this nifty compact kit, no more chunky makeup bags with redundant and bulky items.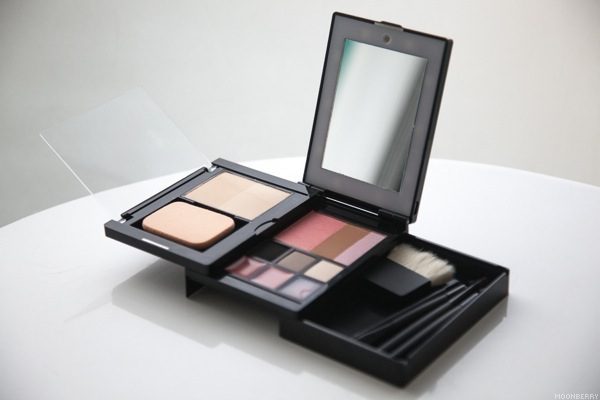 The GlamPact slides open to reveal three trays, two of which are filled with makeup that provides skincare benefits and one that stores makeup tools. The makeup trays contain essentials including Superfection CC pressed powder, blush, bronzer, highlighter, eyeshadow and lipstick colors – all of which are refillable and customizable.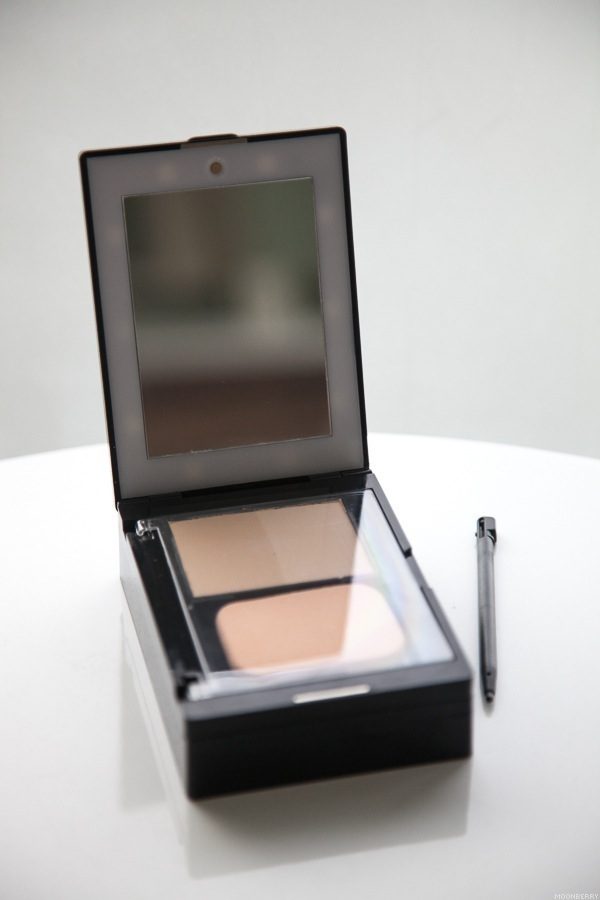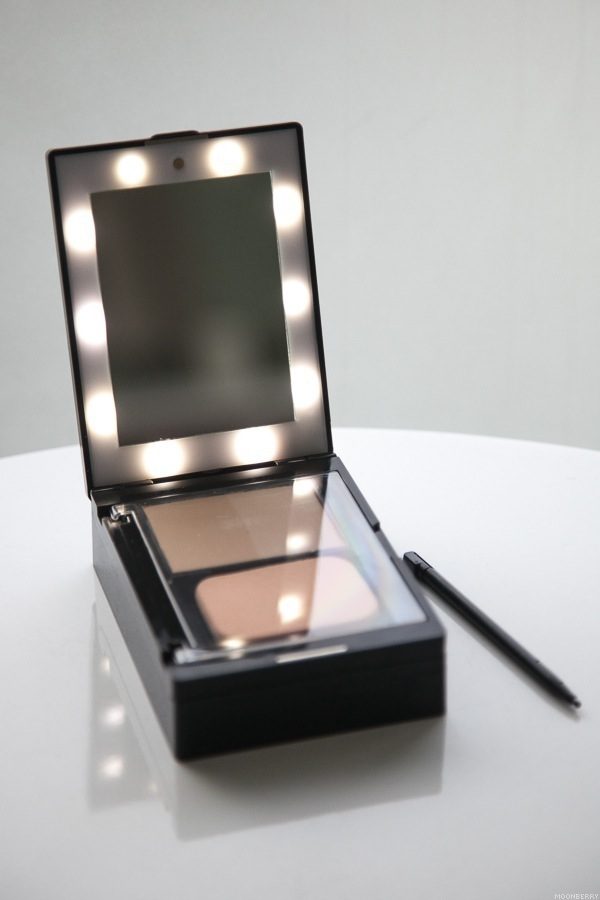 This is a functional and practical compact because having LED lighted mirror makes all the difference. It's like having a portable mini vanity table and touching up your makeup on the go when light source is limited (eg. inside restaurants or cars) is no longer an issue. The GlamPact doesn't require batteries to use, instead the LED light source is rechargeable with a universal USB cord (included).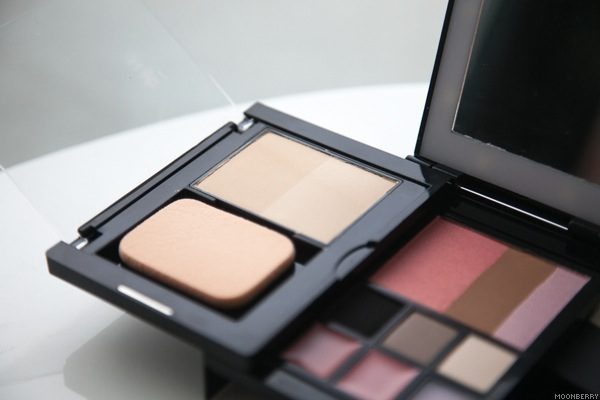 The top tray of the GlamPact contains anti-aging and moisturizing Superfection CC pressed powder in two shades and with SPF30++. A cosmetic sponge is also included in the GlamPact, it is double-sided with one side for perfect foundation coverage while the other side is velvety soft for lighter application.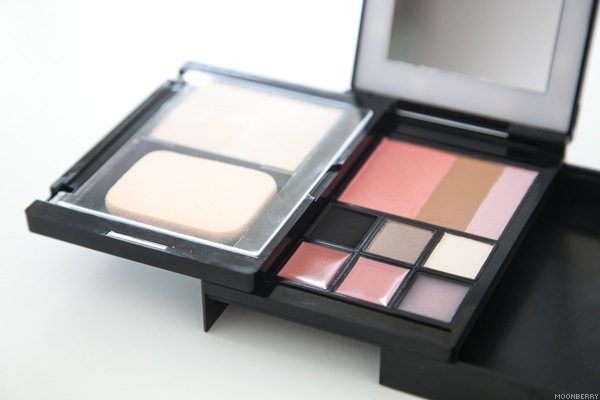 The second tray contains makeup that feature ingredients for skincare benefits and improved appearance of the skin. Active ingredients including Hyaluronic Acid stimulate collagen production while antioxidant-rich moisturizers such as Argan Oil and Mango Butter improve skin's texture to create an even and balanced complexion. The cheek and eye colors in the GlamPact have been selected to be universally flattering for most skin tones. Furthermore, you can attain a sexy full pout by using lip colors that contain ingredients to promote lip-plumping effects.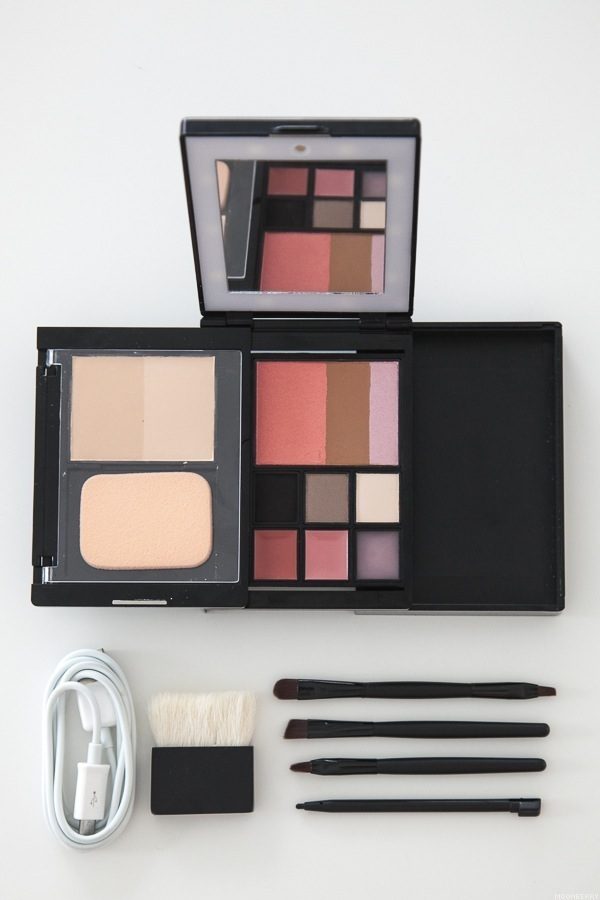 Here's the full content of a GlamPact – including a mini stylus to turn the LED mirror lights on or off, and to pop any of the refillable colors off (more makeup colors available soon for customizability). The third tray that stores the beauty tools can also be used to store falsies and eyelash glue.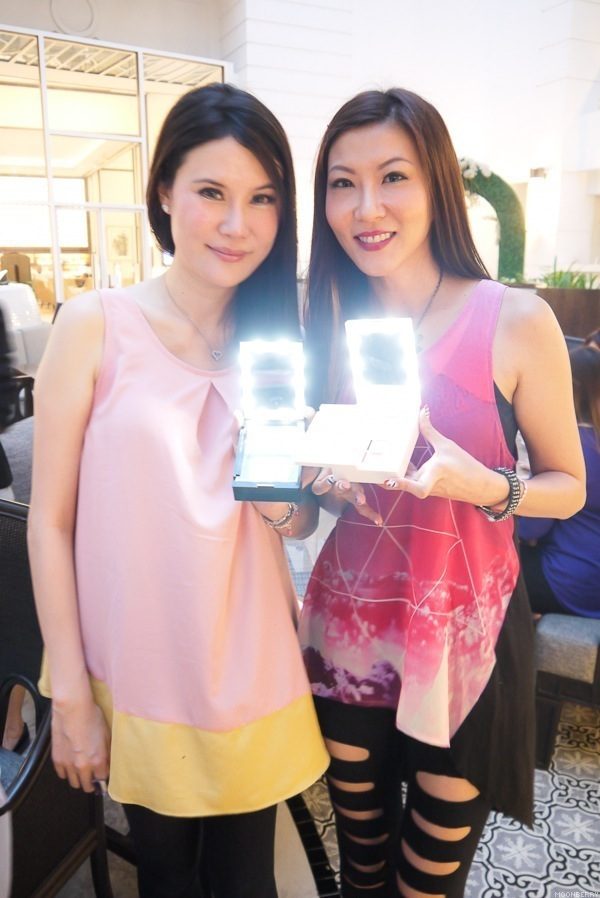 Jennifer and I are friends from waaaaaaaaaay back when we were both still living in New York. Formerly a model and actress, she has since moved to Hong Kong to pursue her love for business and is today a multi-award winning entrepreneur. I am so very proud of her accomplishments and had a chance to catch up with her while she was in Singapore for the media launch of her latest baby and original invention, GlamPact.
More snapshots from the media launch below: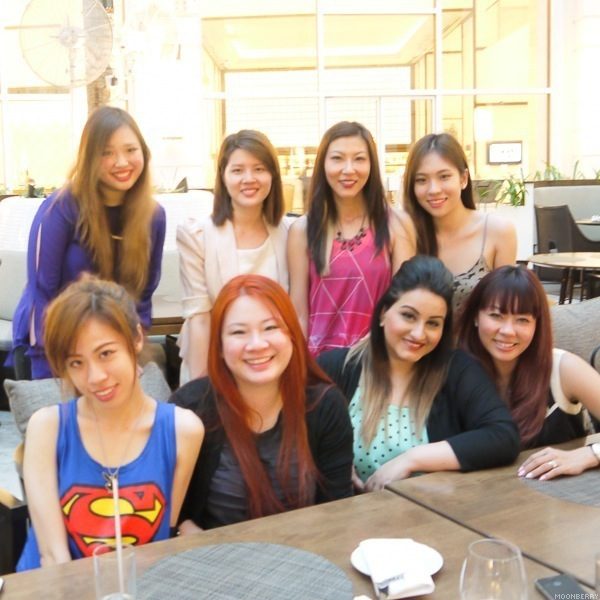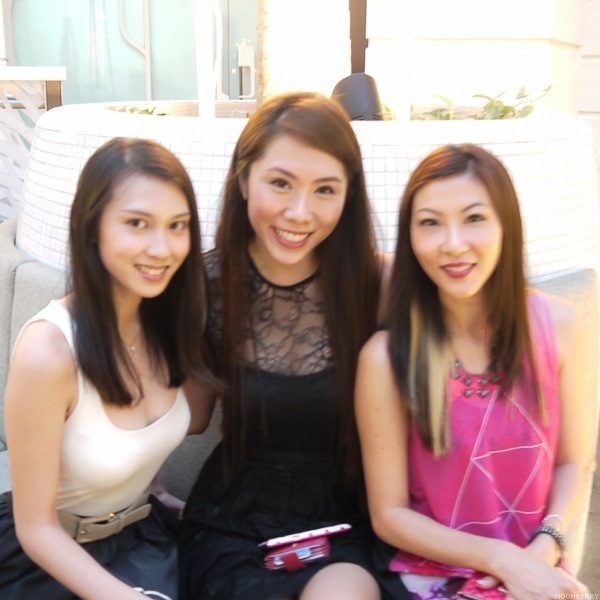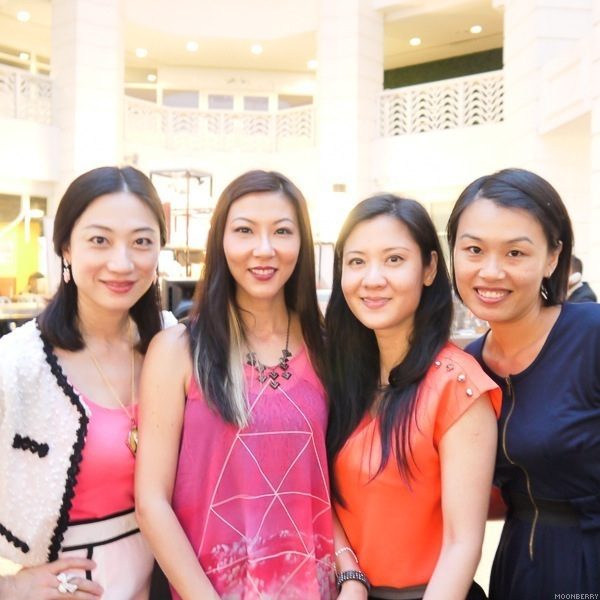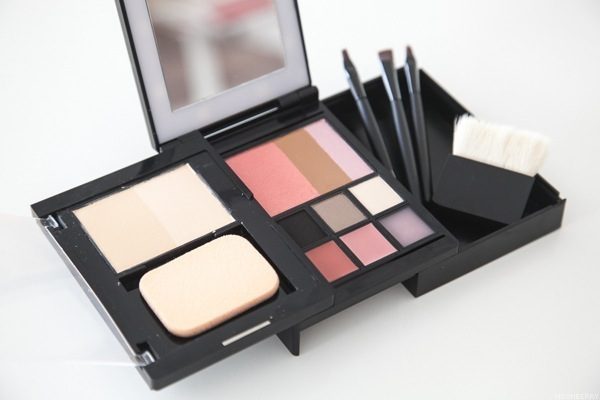 The GlamPact retails for US$100 (S$128). It is available in Black or Pink, and can be ordered online at http://www.Glam-It.com.

I have a Pink GlamPact to giveaway to a lucky blog reader! Be one of the first to own this ingenious and luxe all-in-one makeup compact with LED lighted vanity mirror. Everything that's described above is included. This giveaway is open to all international readers, enter below.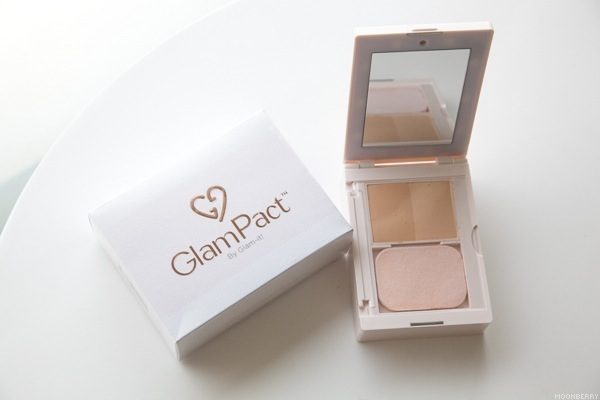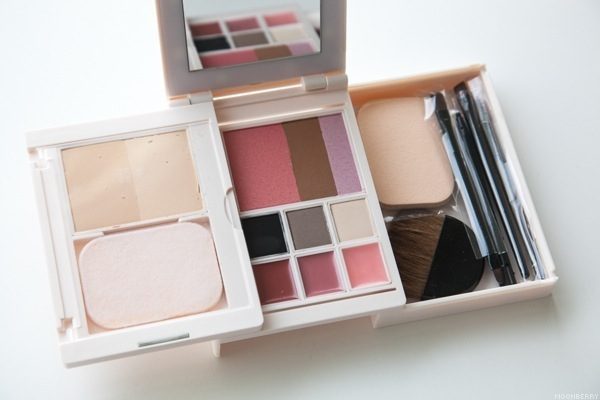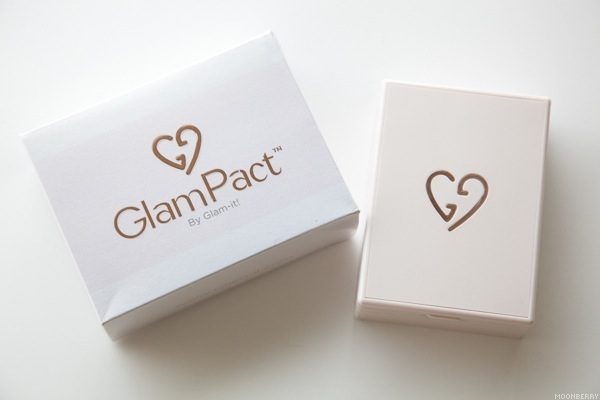 Good luck! ♥
-MB.