13 Jun 2012
---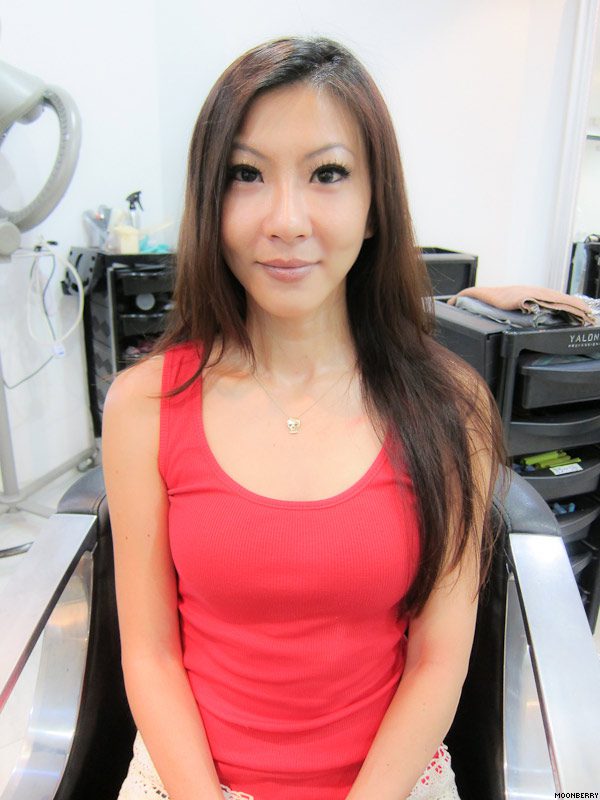 My hair is presently at the longest that it's ever been and I'm very sad to share that it's really not doing all that well these days. :| Even though I diligently do treatment at home every time I shampoo (which is three times a week), it remains dry at the ends. It's so dry that there's a lot of tugging and pulling going on, breakage and major shedding. Enough is enough!!! Honestly, I'm getting very sick and tired of it. It's mahfuckin' a pain to even bother to style it and these days I've been going out sporting a lazy ponytail which, frankly, looks ultra shitty and I'm just not feelin' it, you know? :[ So I recently consulted with Rie Kanai, the creative director at Komachi The Hair Cult, to find out what can be done with this limp, lifeless mess of a pile o'hay on my head.
Komachi is a Japanese salon located at International Building at 360 Orchard Road. It offers the finest hair experience in a friendly and relaxing environment. Updated with the latest hair trends and fashion, the designers at Komachi blend their personal ideas and creativity into their creations.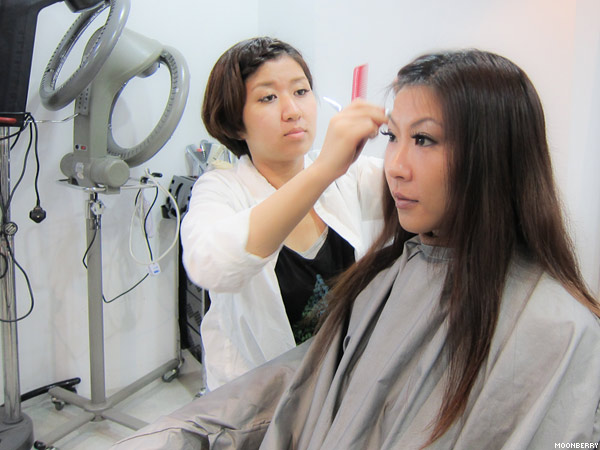 Hailing from the style capital of Japan – Tokyo, Rie has an outgoing and energetic personality. She began her hairdressing career at the age of 19, and graduated from a Hollywood Beauty School at the age of 21. Rie then began her 7-year career at Color Hatagayaten in Tokyo before joining Komachi in April 2012. Rie has a deep passion for hair styling. She believes that with a good hairstyle; she is able to transform a person's looks entirely.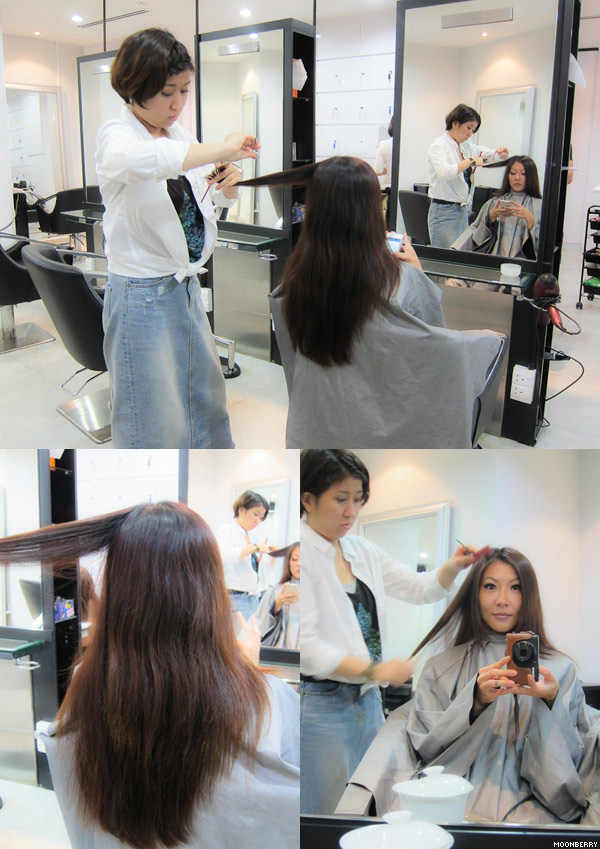 Rie chose hairdressing over makeup because she feels that hairdressing is much more versatile. Interacting with the different ladies and men's hairstyles is Rie's favourite part of her job because she sees herself as the transformation that can take place with a good hairstyle. With inspirations deriving from the trends and fashion of her hometown, Rie is set to bring creativity, quality and excellence to her customers. Since I came in looking for a makeover, she gave me a trim to remove those dry ends followed by a hair treatment. And then she suggested an interesting style for my hair. Keep reading to find out what it is. :)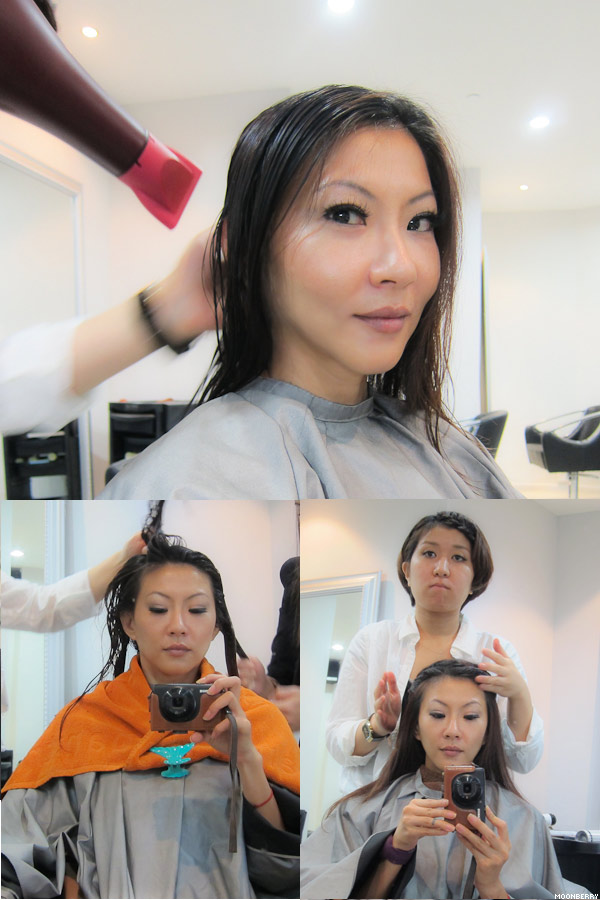 Work in progress. In the meantime, I have a video of the makeover process for you.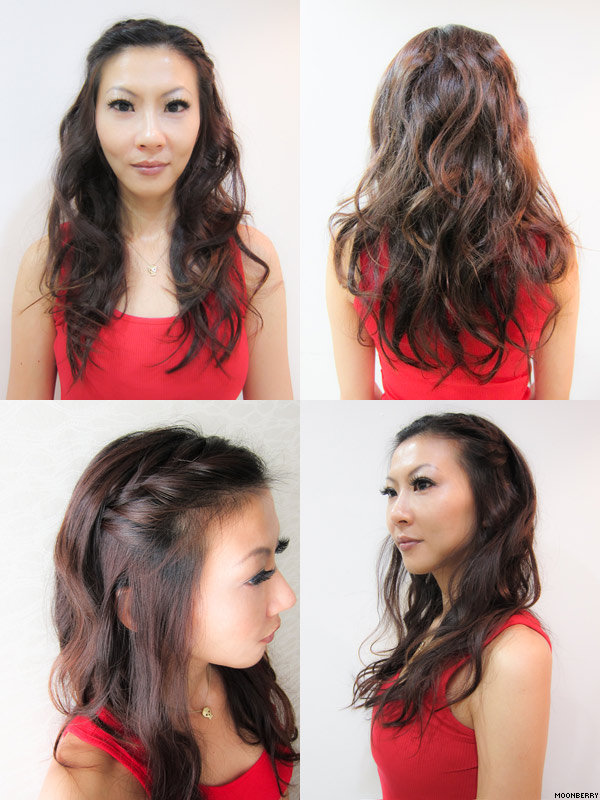 Ta-daaahhhhhh! After getting rid of the dry ends and undergoing intensive treatment, my hair truly became much more manageable to be styled. What Rie did for me was curling my hair into loose waves for body, texture and volume, while at the top she braided my hair and tucked them underneath the loose curls. I think it looks really beautiful and romantic! :) Hur hur hur, no more floppy ponytails!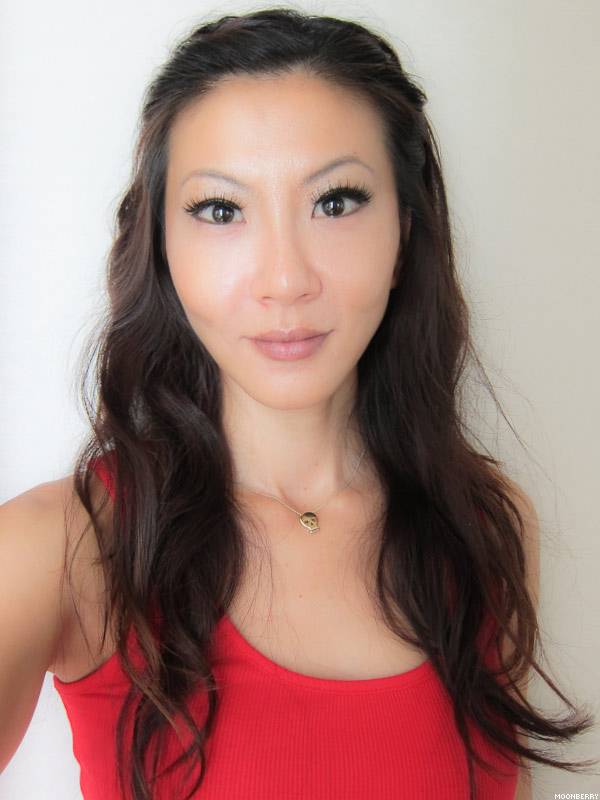 Braids are all the rage right now, with many different styles. Classic braids, mermaid braids, fishtail braids, french braids, cornrow braids, loose hobo braids, braided updos, so on and so forth. It's a feminine and versatile way of styling your hair that, imo, always looks great. Doesn't matter if you have short hair or long hair, braiding is a fun, flirty and easy way to add visual interest to your hair. There's no right or wrong way to do a braid, so feel free to experiment and play around with this method. If you want to take a closer look at the braids Rie did for me, I've uploaded the full album of my hair makeover session (as well as interesting behind-the-scene images of the video interview) over at my Facebook page →http://www.facebook.com/MBxMB.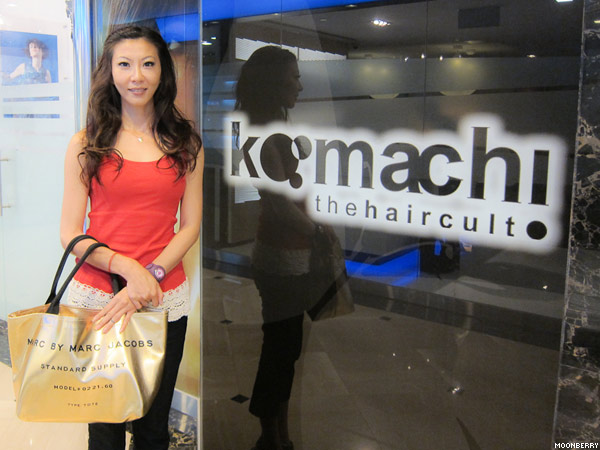 Komachi offers a complete range of hair salon services, catering to both men and women, such as creative colors and highlights, a wide range of perms, an effective system of scalp treatments, elegant upstyles and bridal make up; even traditional services like obe tying of the kimono. Try their award-winning Komachi Wellness Massage to relieve daily stress and soothe tension whilst caring for the health of the scalp. I'm going back to try THAT for sure. If you're interested in finding out more about Komachi The Hair Cult, visit their FB page at http://www.facebook.com/komachi.haircult. ♥ℳ
---

I am a Finalist in the SBA2012 Best Beauty Blog and Best Lifestyle Blog. Vote for me daily, will ya? Dankz, wuv u! *xo*