4 Apr 2015
---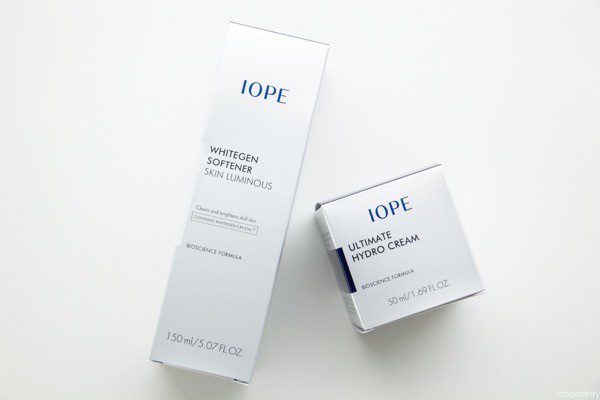 While I was browsing inside this random store† in Seoul for skincare products, my glance landed on the IOPE shelf. For the life of me I can't remember now what the store is called, it was a chain-store in Korea (I think) selling various brands of beauty and skincare products. Anyhoo, since sampling is free I started dipping tiny plastic spoons into this IOPE jar, that IOPE jar, opening this bottle, sniffing that bottle, etc. Never heard of IOPE before but the products had interesting names, which were about all I could understand as the listed product descriptions were all in Korean. Ended up with two items from this brand: Whitegen Softener Skin Luminous and Ultimate Hydro Cream.
IOPE Ultimate Hydro Cream
Even though it was winter time when I visited Seoul and my skin enjoyed the cool air, it got dehydrated and dry very quickly. I brought my argan oil for face with me but wanted something with more oomph to replenish skin moisture. I was about to pick up one from Laneige but when I tried this IOPE Ultimate Hydro Cream
, I liked the texture better. On my skin this gel feels more lightweight (than the argan oil) and more watery. I'd never used gel-type face moisturizer before, this is smooth and light. It'd be good to continue using this even in tropical weather and I've continued using it after returning to Singapore. A little dab of the product and spreading it evenly on my face goes a long way, it gets instantly absorbed and doesn't feel sticky to the touch after a couple minutes. Instead my face looks conditioned and hydrated. This product is rich but gentle on the skin. It felt great using this in Seoul, and it does a pretty good job back in Singapore too. I LIKE!
Out of curiosity, I read the little pamphlet that came with this product. Turns out this jar of moisturizing goodness contains super ingredients such as goji berry. Goji berry! Kinda cool to know that one of my fave food items with healthy benefits is also in the face cream that I use. Also nice knowing that the hyaluronic acid and bio-liposome formula in this is specially designed to form moisture film on skin.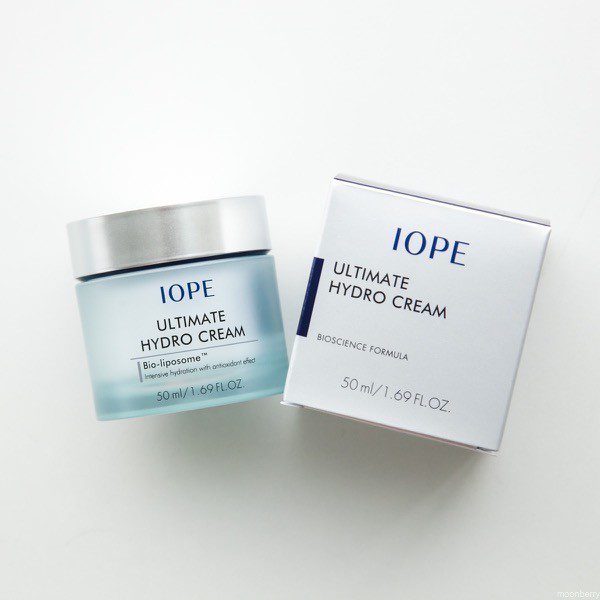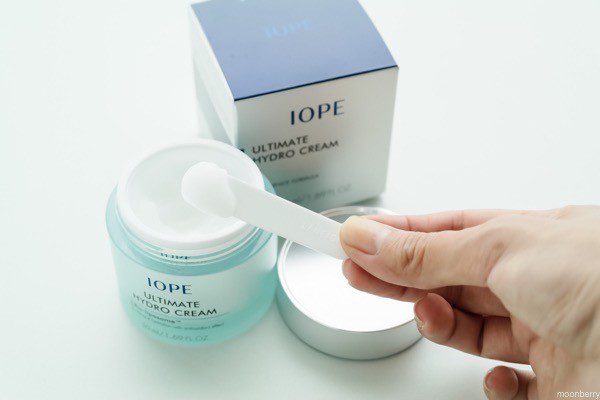 IOPE Whitegen Softener Skin Luminous
I could certainly use something to condition and soften the skin, so I reckoned this product would be good to use after cleansing the face to reintroduce moisture back. According to the instruction pamphlet inside the box, this is a whitening softener that gently takes care of dead skin cells and moisturizes. Ingredients include willow bark extract that removes dead skin cells, leaving only clear, smooth skin, as well as margosa extract that protects skin from outside stimulation such as micro-dust, and making skin clearer and more radiant. I have used this for about a week now, patting it into my skin and it is readily absorbed without any stickiness or shiny residue on my face. To the touch, my skin feels supple and so I will continue using this.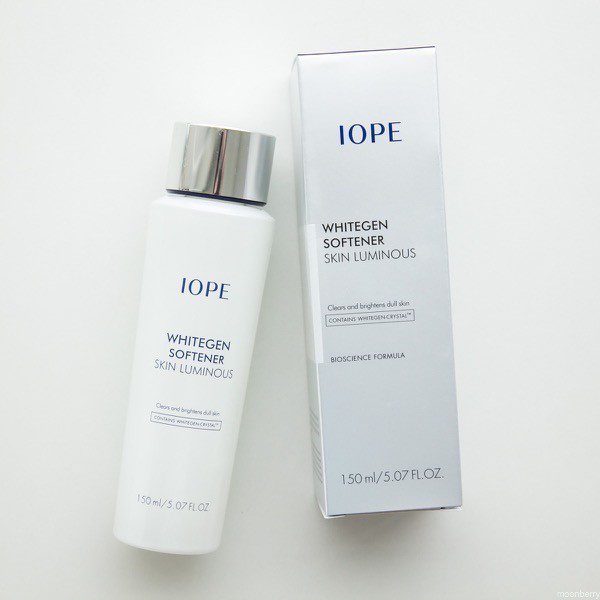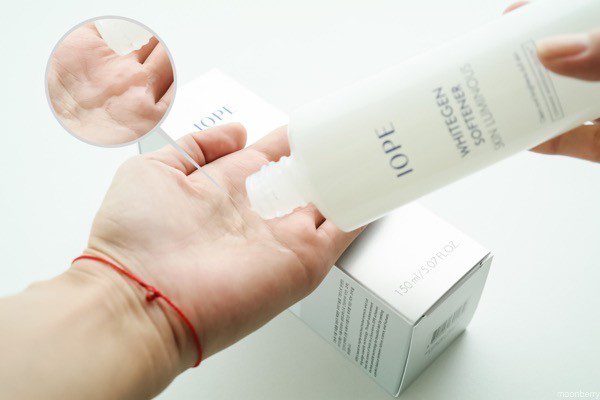 Upon coming home, I looked up this brand online. I like these two products as I think they work well on my skin, so I'm curious to find out more. Interestingly, IOPE is a brand of Amore Pacific, the parent company of Laneige. The brand's approach is to produce products "based on highly-enriched herbal extracts and cutting-edge scientific technology. Through advancement from the science of herbs to a bioscience, IOPE achieves the best possible technology for beautiful skin by seeking a perfect balance between nature, science, and humans".
Check out the Whitegen Softener Skin Luminous + Whitegen Emulsion Skin Luminous + IOPE Whitegen Ampoule Essence Bio Luminous
 IOPE skin care set on Amazon. I'm thinking, using all three in tandem will turn skin so fair and radiant it's gonna blind everyone.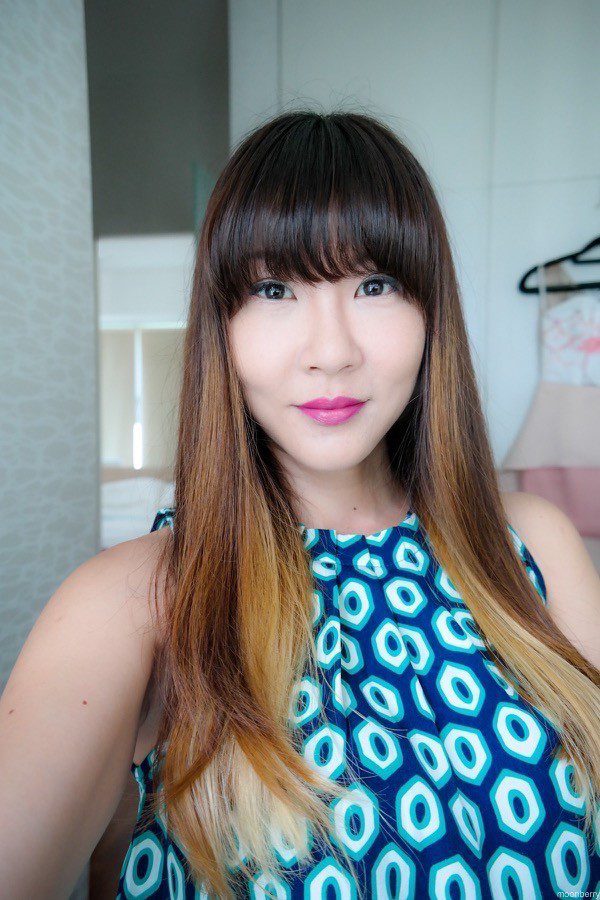 The other night I was at a beauty event and one of the brand reps remarked, "You look different than your blog photos". A silent tsk went off inside my head and I thought, da hell's that supposed to mean?! When anyone says stuff like that, they'd better be prepared to elaborate using clear definitive terms to back WTH they trynna say. So I held her at imaginary gunpoint and poked her for clarification. "In person, you look more… more… radiant," she replied with a stutter so obvious my eyeballs involuntarily rolled in their sockets. Sh'yeah rite, she must've meant the complete opposite. I prolly looked ghastly in person that evening or something, so in retaliation I'm putting on makeup again now and doing my bestest to bother doing it properly, maybe. Still finding it a chore and still suck at it though.
I am, however, conscientiously and happily applying skincare products onto my face these days. That's so much easier to me than putting on makeup. Have you read my article detailing the Laneige skincare haul I picked up during the same trip to Seoul?  I think there's been some progress and my skin tone is looking sliiiiiiightly more luminous than before. Not a whole lot, just a wee bit and enough for me to feel that this skincare exercise is paying off.
(Edit: I started using IOPE Air Cushion and will review that soon.)
† I found out later that the store was Aritaum, a beauty and skincare chainstore that can be found all over Korea.
Hur hur,
MB.