12 Sep 2014
---
Taking tea appreciation experience to the next level, ME@OUE has collaborated with the UK's award-winning Newby Teas to present an exclusive 4-course tea-infused dinner menu for the month of September.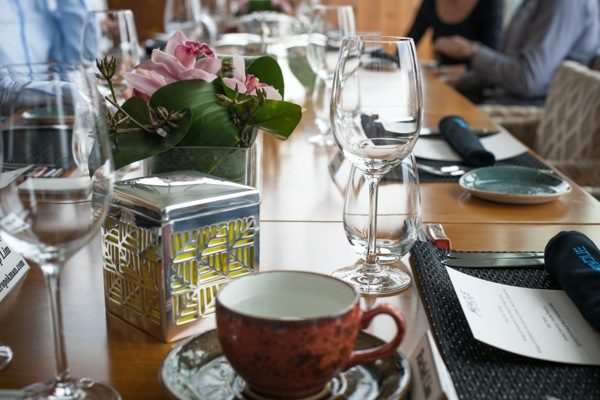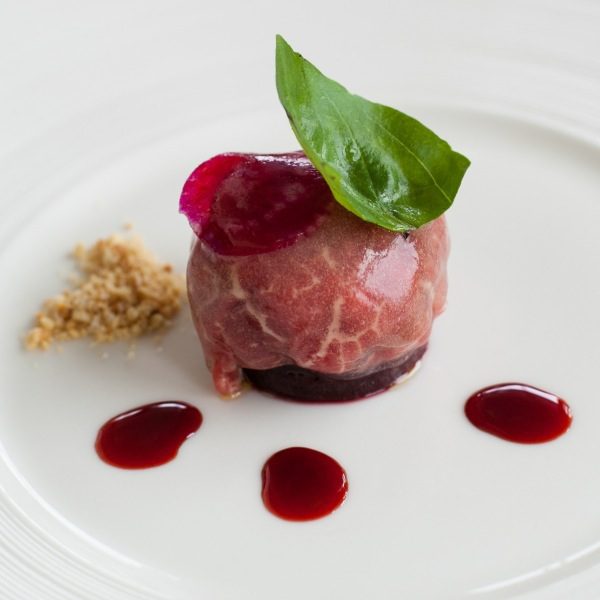 The big tea-drinker that I am, I was most keen to experience how tea would be incorporated. I was delighted to discover that the culinary creations in this special 4-course menu were pleasing and beautifully executed.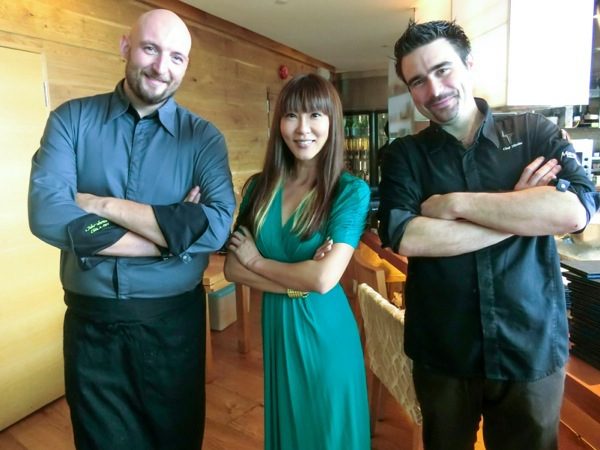 Widely recognized for their elegant culinary creations, ME@OUE French Executive Chef Jérémy Gillon and Pastry Chef Nicolas Vergnole have mastered the craft of balancing sensory parameters which include taste, fragrance and temperature, while harnessing the aromatic potential of Newby Teas' exquisite blends. What you'll be seeing below is a medley of elegant tea-infused dishes, creating the establishment's first special menu to focus on a singular cuisine.
Chef Gillon combines contrasting textures with the aromatic potential of each ingredient. His dishes progressively reveal themselves, in a continuum of texture (crunchy to smooth) and temperatures (hot and cold). Beginning with the starter course, the sweetness of Newby Teas Mango & Strawberry provides a fruity flavor dimension that plays well with the richness of homemade foir gras terrine. I also find the smokiness of Lapsang Souchong tea enhances the beef tartar in the next course, elevating the flavor of the meat while the tea-infused beef consommé gelée creates a beautiful texture contrast.
I surprised myself when I ended up enjoying the steamed dorade best. At first glance this course appeared tame and meh – my general reaction towards most fish dishes that have come across my table; but upon savoring the various elements together, this dish came alive for me. The aroma of blackberries, raspberries and cherries with an intense sweetness offset by a pleasing acerbic note from the hibiscus and elderberry coming from Newby Teas Fruity Berries works so well in the tea-infused balsamic vinegar that coats the celeriac and white cabbage slaw. Furthermore, the crunchy buckwheat seeds and tea-infused salt made the dorade fillet much much more delectable and interesting. I made a mental note on how sophisticated the colors of this dish was too, kinda put me in a late summer-early autumn sorta mood.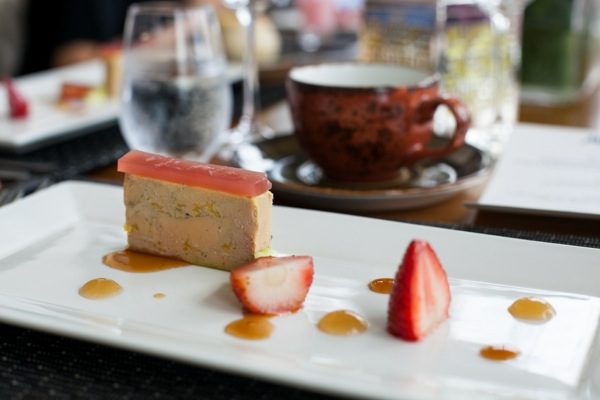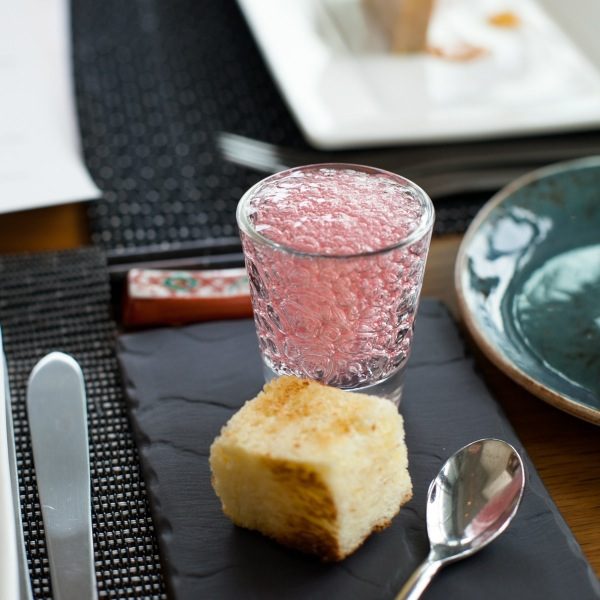 Foie Gras Terrine, Mango & Strawberry Tea-Infused Vinegar Syrup, Mango & Strawberry Tea Espuma & Gelée, Roasted Strawberries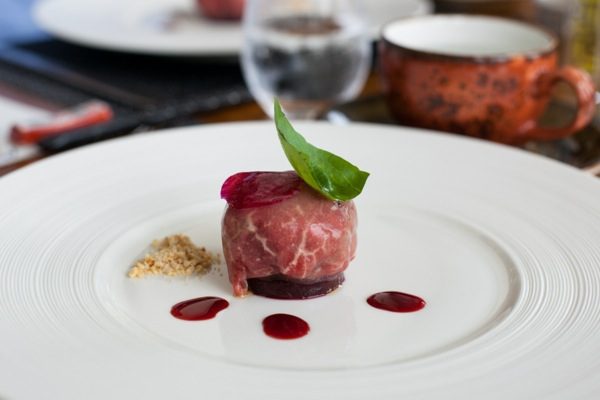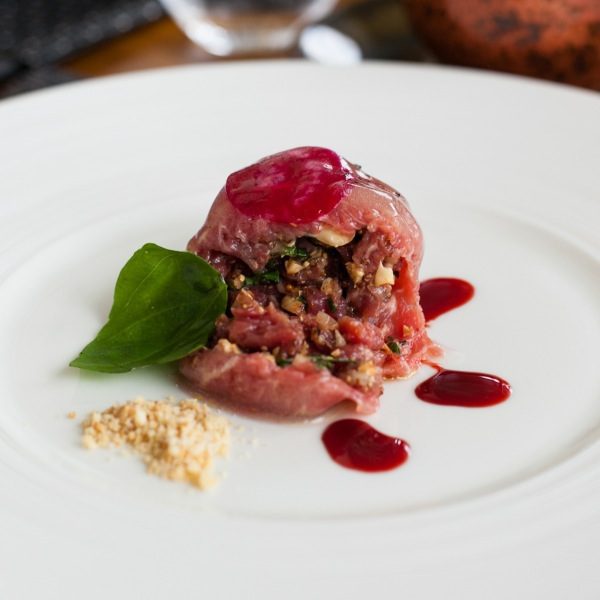 Beef Tartar, Smoked Beetroot, Toasted Peanuts, Lapsang Souchong & Beef Consommé Gelée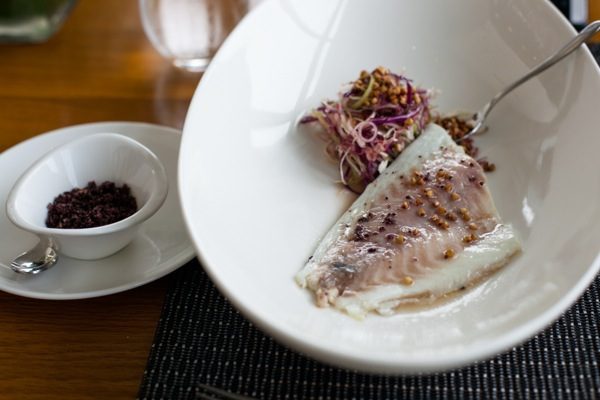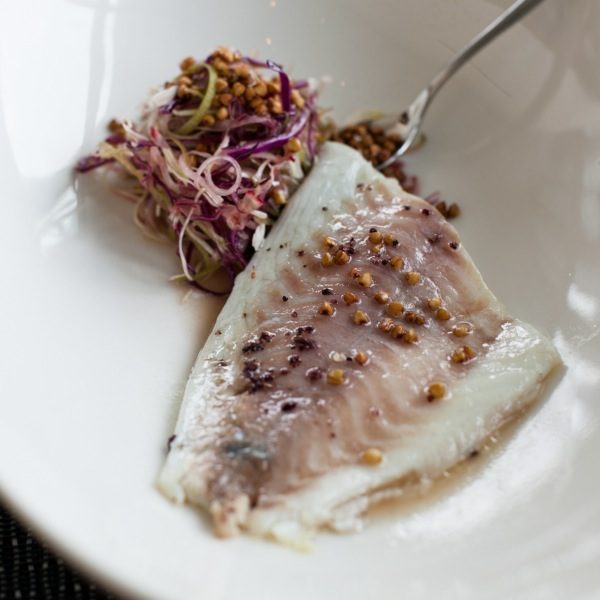 Steamed Dorade, Fruity Berries Tea-Infused Balsamic Vinegar, Black Radish Skin, Celeriac, White Cabbage, Buckwheat Seeds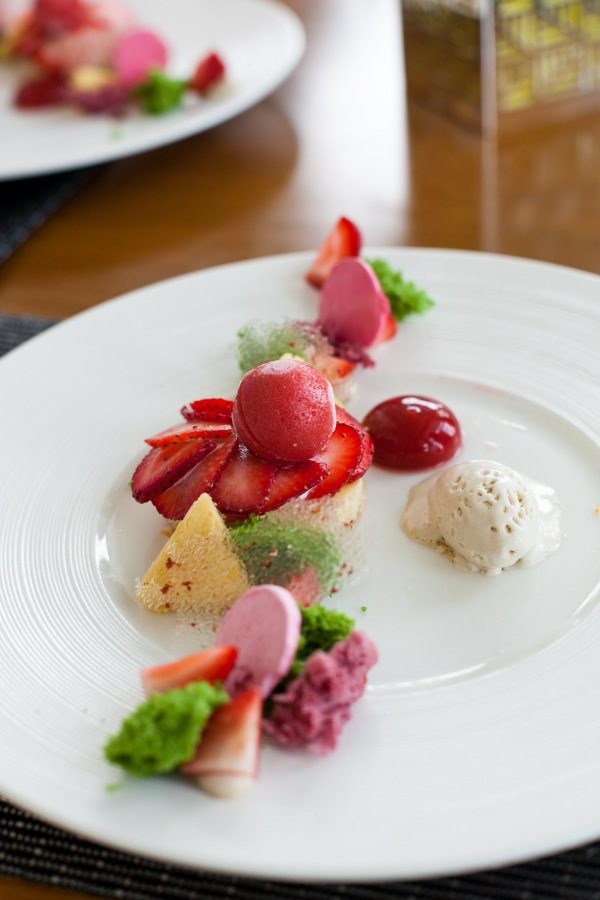 Strawberry Tart Moderne, Sable Bretton, Jasmine Tea Chantilly, Strawberry Variation, Jasmine Tea Sorbet
Dessert was a beautiful display of colorful edible art on a plate. There's a lot going on in this and what excited me, beyond the gorgeous visual treat, were the elements created using modernist techniques (which I've been reading up on but still haven't sprung into action yet). The Jasmine tea-infused chantilly and sorbet were admittedly lost on me in terms of flavor though, I wished it had been cranked up a bit more. Nonetheless, this dessert was very pleasing to look at.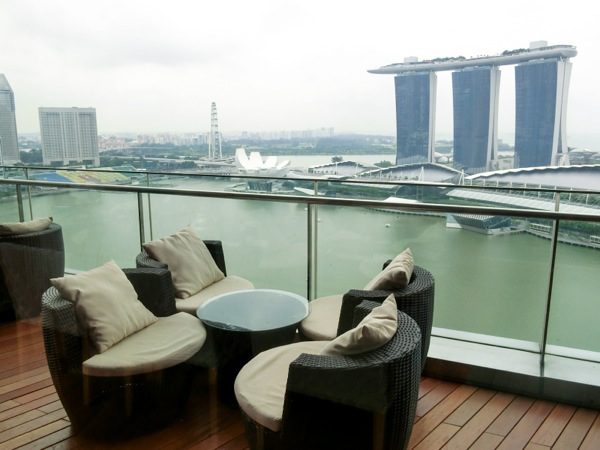 ME@OUE sits atop OUE Bayfront along the historic Collyer Quay, featuring beautiful panoramic views of the Marina Bay and downtown area.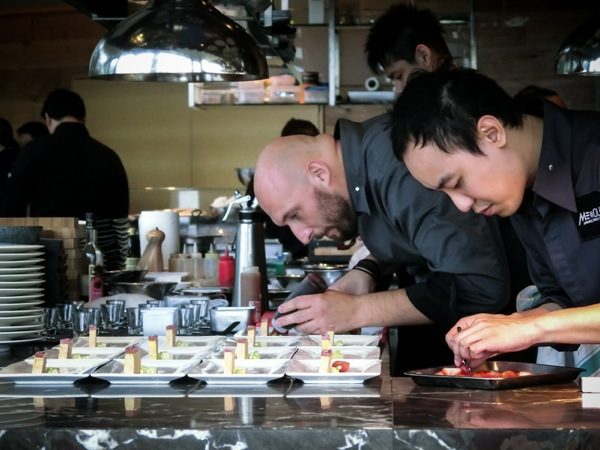 ME@OUE is the only open kitchen concept in Singapore where patrons can either enjoy the authenticity of each cuisine individually or match dishes across three distinctive cuisines – Japanese, French and Chinese. Shown above, Chef Gillon putting on finishing touches to the first course of our tea-infused special menu.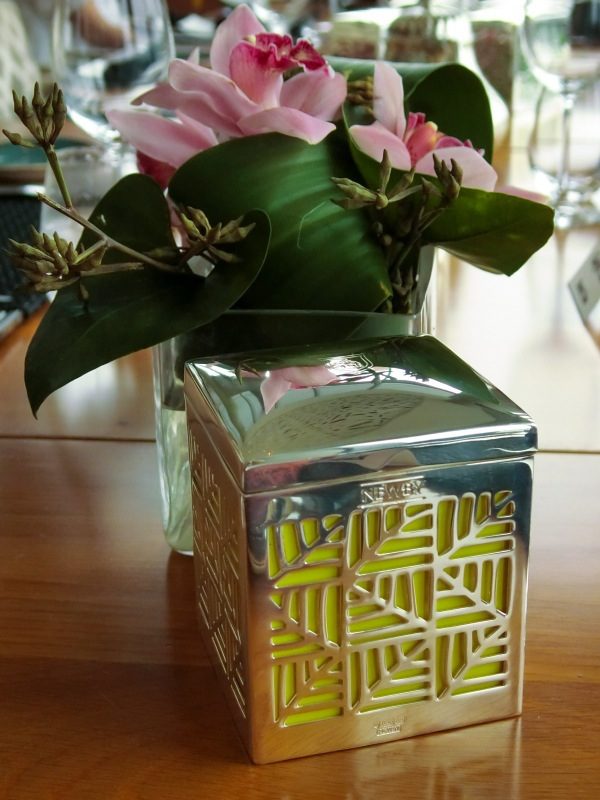 Committed to serving the world's finest teas, Newby Teas are as fresh as the day they left the garden, guaranteeing integrity, quality and character of the teas. As the most decorated tea company in the world, Newby Teas has won a total of 85 international awards, including 20 from the prestigious North American Tea Championship. Established in London, Newby Teas is served in esteemed British cultural landmarks such as Westminster Abbey, Blenheim Palace and Edinburgh Castle, as well as the Radisson Hotel Group and British royals' favorite, The Goring Hotel.
At $125 per pax, this special Newby Teas-infused 4-course menu is exclusively available at ME@OUE in the month of September. Don't miss it!
ME@OUE
50 Collyer Quay
Singapore 049321
Tel: (+65) 6634 4555