27 Mar 2016
---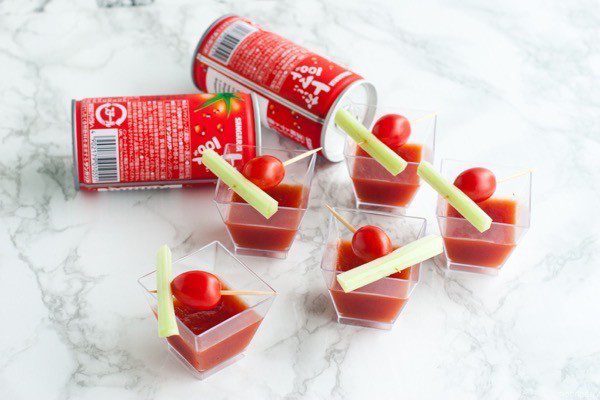 More for-grown-ups-only jelly shots fun in the kitchen!
I'm quite taken by Bloody Mary these days, although I must admit I was never quite drawn to the cocktail before. In the recent couple of years though, I find that this salty spicy sultry umami-ladden cocktail kicked up by a splash of worchestershire sauce and tabasco, served in a tall cold glass no less, hits all the right spot, especially on balmy clammy humid evenings or on sunny weekend mornings with a plate of eggs on the brunch table. Funny how palates change and shift as the years go by, huh?
For the latest #cocktailculture party at mi casa, I made these Bloody Mary Jelly Shots and discovered that the original cocktail is a love-it-or-hate-it item amongst my pals, and not everyone enjoy it. The ones who are fans of the cocktail gave this iteration thumbs-up and if you love Bloody Mary too, you'll want to check out the recipe for these devilish jelly shots.
Follow, Like and Share via http://www.facebook.com/MBxMB and Instagram @moonberry.
6 Mar 2016
---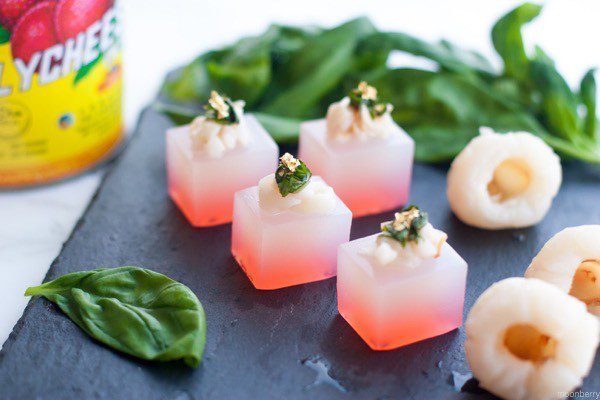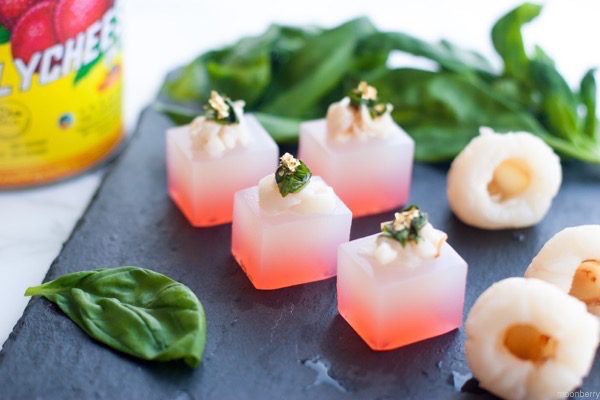 "Did you spike it well?" my friend asked as he watched me cut my Lychee Martini Jelly Shots into dainty cubes. "You bet," I replied. We don't cut corners when it comes to alcohol around here, yo.
Last weekend a bunch of pals came by for an impromptu get-together and we had a #cocktailculture evening, where everyone's required to make something with booze. There was Watermelon Soju and Nectarine Bellini. I made Rabokki and Gochujang Fried Chicken (hey, there's a splash of sake and mirin in both), and these babies: Lychee Martini Jelly Shots.
Follow, Like and Share via http://www.facebook.com/MBxMB and Instagram @moonberry.
24 Feb 2016
---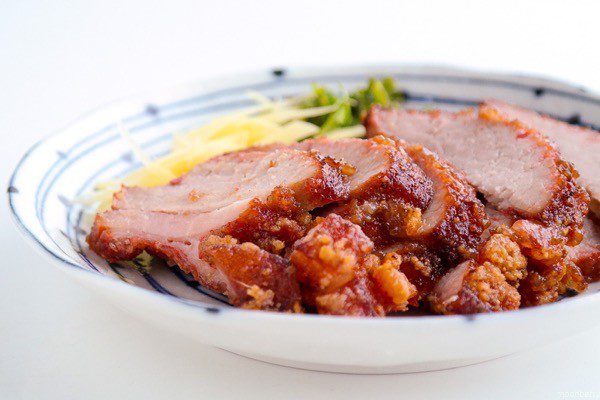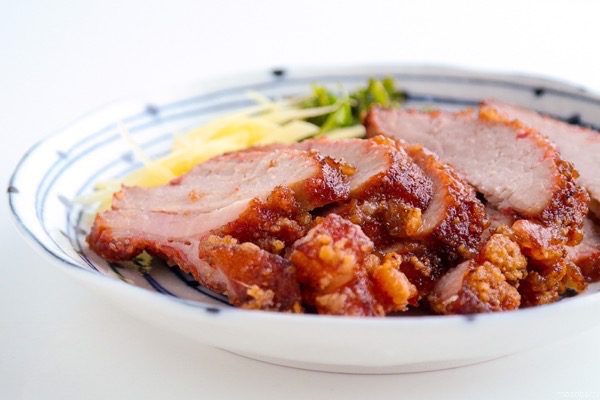 If you've never heard of or had Crispy Red Roast Pork 酥炸紅燒肉 before, can I just say that you're missing out on one of the greatest pork dishes everrr. It is crazy delicious, highly addictive, and somewhat unique to Taiwan. A fatty cut of meat, typically pork belly, is first marinated overnight in fermented red yeast rice and other seasonings, before being dusted with tapioca starch, then fried to a crispy golden brown goodness.
Biting into this, a gentle intoxicating sweet aroma of red rice wine is detected. The fermented marinade has also effectively tenderised the meat, making it supremely juicy with a coat of fluffy crispy exterior to boot. In other words, Crispy Red Roast Post rocks! Imo it's brought together the best of Cantonese-style roast pork and char siew into one beautiful package.