10 Jul 2013
---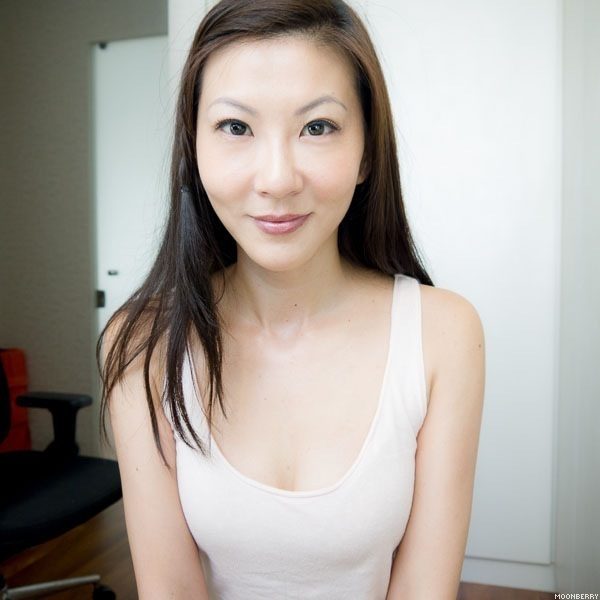 The appearance of my complexion in Singapore can be summarized into two main concerns: large pores and surface shine.
My skin, accustomed to the four seasons, feels great whenever I travel overseas. I can see that it puts on its best behavior because it is happy to be away from the steamy outdoors sauna in Singapore that we call humidity. There's something about Singapore's humidity that always leaves a shiny film on my face, something which I can't stand. It looks and feels greasy, very annoying. I know that I don't have an oily skin, in fact it's on the dry side but no thanks to the combination of heat and humidity, when I'm in Singapore my face appears oily all the time. Even during all those years of summer in New York, my skin was never as shiny as the way it is now in Singapore. No, it's not a pretty glow. It's like sticky sweaty filmy ickyness. And my pores look like they're screaming in protest and I can't blame them. Which is why I need to be extra diligent in maintaining the balance moisture in my face and hydrate as much as possible both in terms of skincare routine and water consumption.
Being the big fan of Philosophy products that I am, I am psyched to try out the new range of Total Matteness skincare products, which arrived to the Singapore market just in time as I've finished the last bit of my microsculpting anti-aging products from another brand.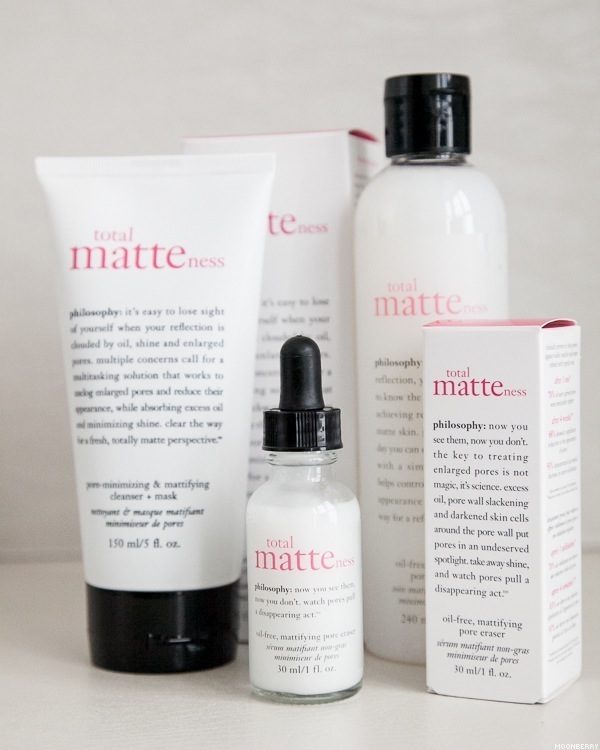 The new Philosophy Total Matteness range features a pore eraser, a pore refiner and a 2-in-1 cleanser + mask, for multi-tasking solutions. This innovative range, with ingredients such as bamboo extract, lentil seed extract, salicylic acid, and glacial clay, helps keep pores purified, refined and less noticeable while balancing oil and reducing surface shine for a perfectly matte finish. Shown above in a group and listed individually below in the order of use in my skincare regimen are:
1. Total Matteness Pore-Minimizing & Mattifying Cleanser + Mask
2. Total Matteness Oil-Free, Mattifying Pore Refiner
3. Total Matteness Oil-Free, Mattifying Pore Eraser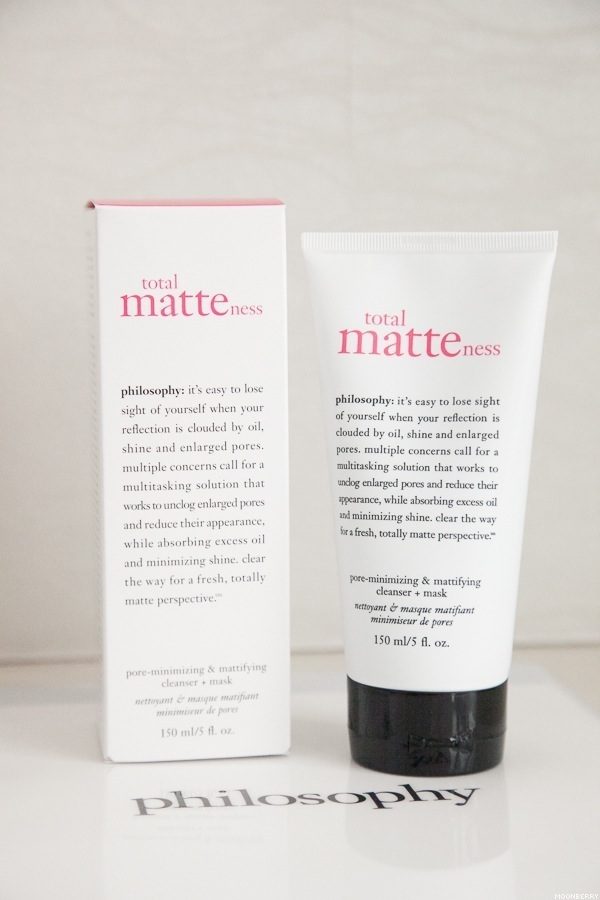 1. Philosophy Total Matteness Pore-Minimizing & Mattifying Cleanser + Mask (S$45)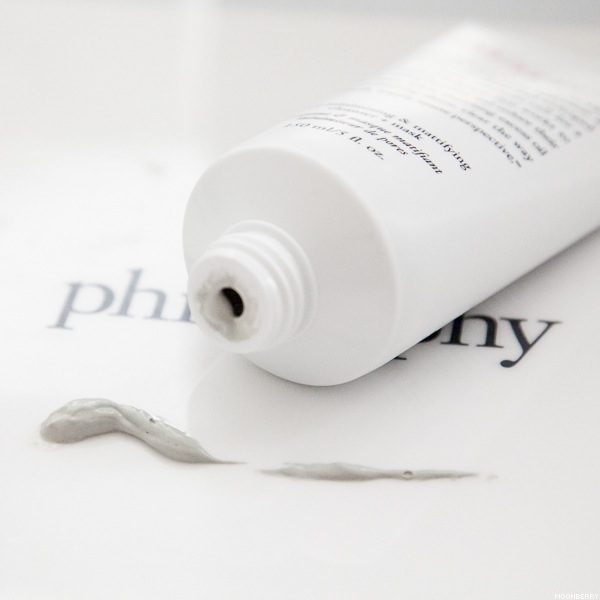 This cleanser and mask duo offers daily and weekly oil and shine control. Containing glacial clay, the innovative formula removes impurities and absorbs excess of sebum that can clog the pores.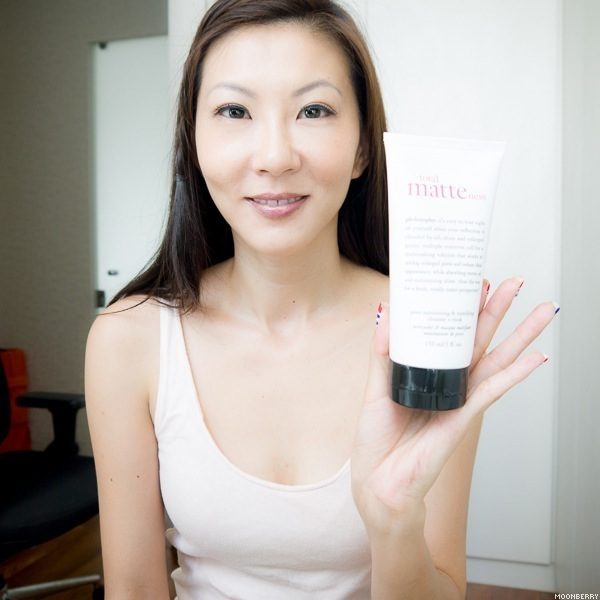 The texture of this is basically like soft clay and when using as a cleanser, I applied it onto my slightly wet face in circular motion. It lathers up gently and then I rinsed it off. When using a purifying mask, spread a thin layer on face and leave it for a few minutes before rinsing. Daily use as cleanser, once a week as mask.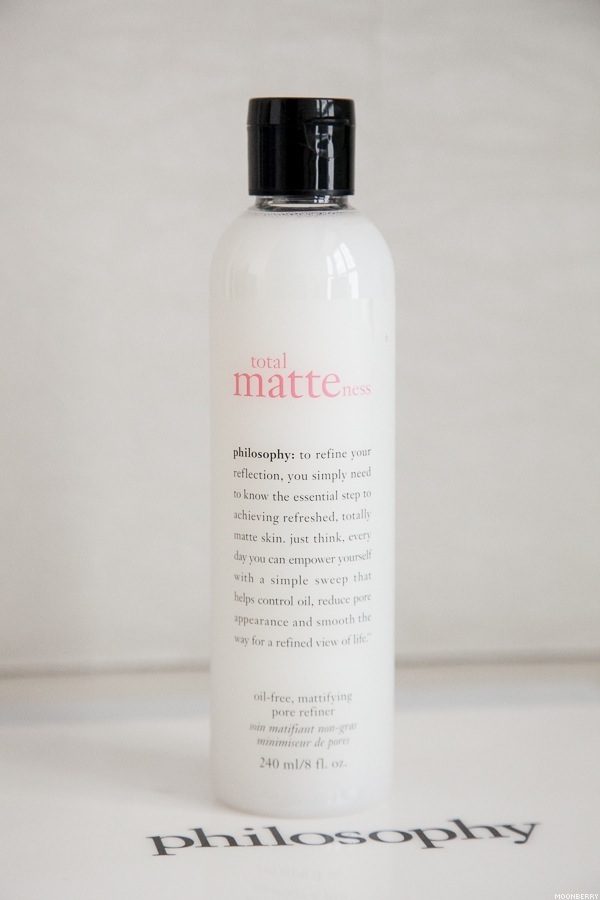 2. Philosophy Total Matteness Oil-Free, Mattifying Pore Refiner (S$41)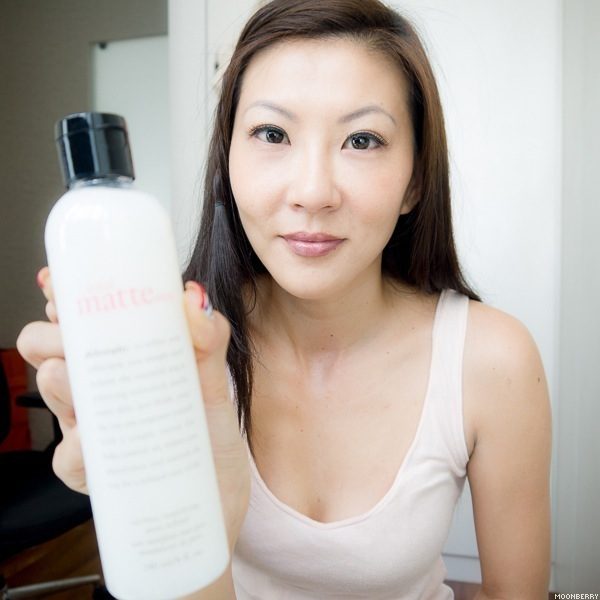 This product is kinda like Philosophy's answer to a toner; they don't have any in the entire full product inventory – but it's not quite a toner. It's more of a liquid lotion. With key ingredient lentil seed extract, this lotion helps to strengthen the pore wall and keep pores clear, minimizing their appearance. After cleansing, I use a cotton pad to apply this on my face, starting from the center and wiping outwards + upwards.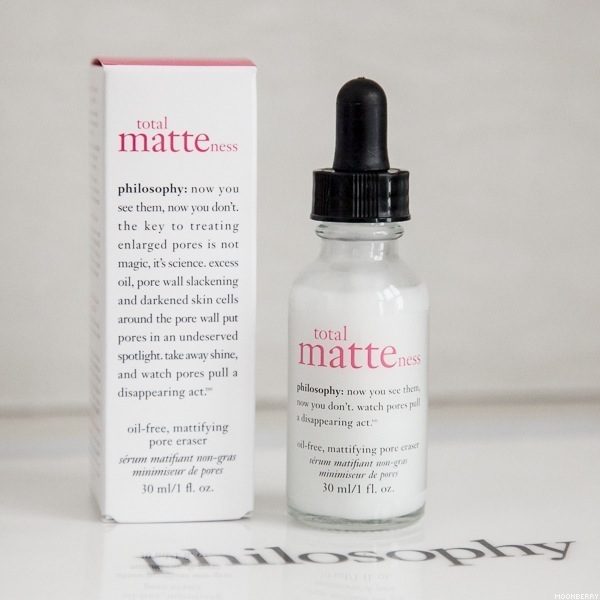 3. Philosophy Total Matteness Oil-Free, Mattifying Pore Eraser (S$65)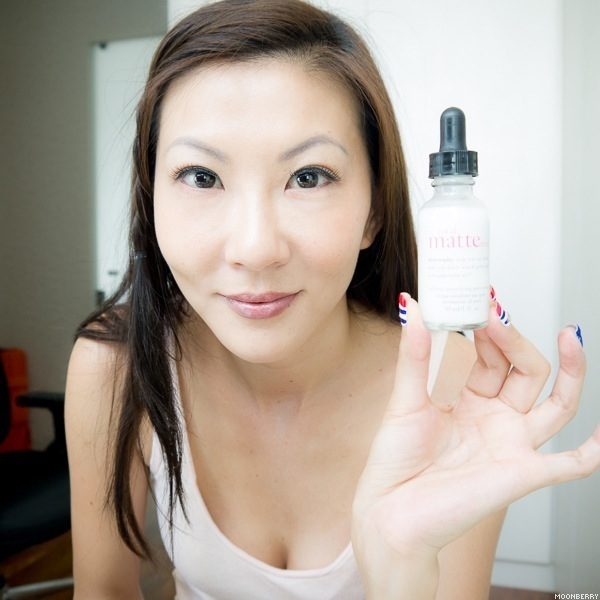 As the last mattifying step before moisturizer and sunscreen (I use Hope in A Jar and Take Shelter SPF 30 respectively, both from Philosophy), the bamboo extract in this serum helps absorb excess oil and control shine while the lentil seed extract helps strengthen the pore wall too. It also features salicylic acid to help remove dead cells build-up around the pore wall, brightening its darkened appearance.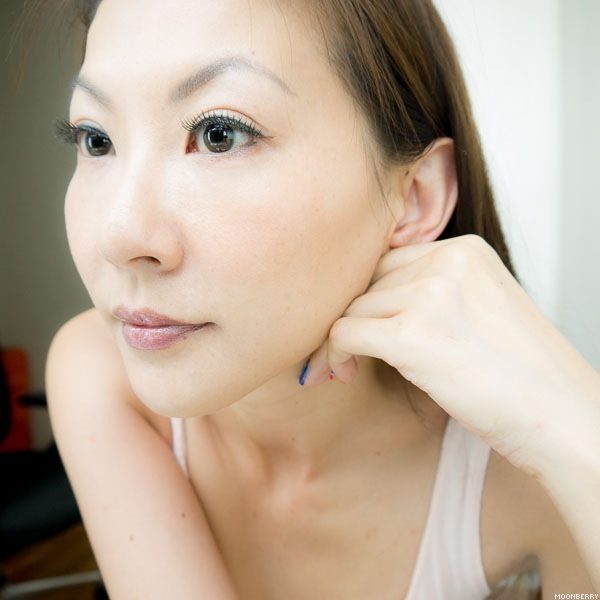 The serum absorbs like a dream and it certainly does have a general brightening effect on my complexion. My skin visibly looks mattified and has a silky finish. Pores definitely look less visible after just one use (note: only in areas of my cheeks near the nose, but not all). I am certain that with continued usage, the overall appearance of pores will lessen even more.
I *think* I am using these products in the correct order – although I reckon I can also use the serum first before the liquid lotion after cleansing, then finish the regimen off with moisturizer and sunscreen.
I am generally pleased with the efficacy of this Total Matteness range from Philosophy, even after a few hours post-application my skin remains matte all the way through the evening. *YAY!* The mattifying effect is also quite nice, in the sense that the texture doesn't look chalky or powdered-flat. I'd describe the finished visual appearance as softly diffused – and that's a look I like.
The three products work really well for me so far but as I have stated earlier, my skin is usually on the drier side of the normal spectrum so I probably will go slow on usage. Instead of the twice daily recommended applications, I may just use it only in the morning because I don't want my skin to end up being overdried from matteness overload. At least for now. IF your face is extremely oily as prerequisite condition, I am certain these products will do wonders to correct that and by all means go twice daily.
Seeing how Singapore has only one season all year round, ie. summer – this Philosophy Total Matteness range is very relevant. They are now available at Bugis Junction #01-16, Tangs Beauty, Tangs Orchard 11 and all Sephora outlets. If there is just ONE product in the range that you must choose from to address the issues of large pores and shine, I recommend the Oil-Free Mattifying Pore Eraser (the serum). To me, I think it's the ☆STAR PRODUCT☆ in the range, and using just a little goes a long way.
Cheers,
-MB.