12 Jul 2013
---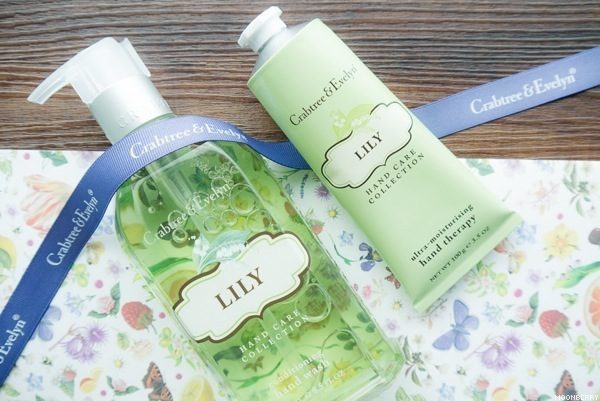 When I received samples of the new Crabtree & Evelyn Hand Wash Collection, I thought about how important it is to care for your hands properly. I don't think people consciously neglect their hands, but aside from keeping hands clean and germ-free, I think it ought to be mentioned that they need TLC also. More often than you realize, hands are one of the first impressions that you send out – when you meet someone new, what do you do? That's right, shake hands. You don't want to extend a hand that's rough and calloused, do you?
The other thing is, if you don't take care of your hands, it can age a lot faster than the skin on your face which gets so much attention daily in our skincare routine. One of the tell tale signs that give away a woman's age is their hands. Therefore, since we spend so much time looking after our face to look young and pretty, put a bit of effort into the care of your hands too.
As you can see in the short video which I made, there are a few things that can be done to properly care for your hands:
1. Use moisturizing hand soap. Frequent washing without using the proper product can lead to dry, wrinkled hands because the natural oils are stripped off. Sure, your hands are clean and germ-free, but it's also leathery and cracked. That's not what we want. Choose a gentle hand soap that contains moisturizing properties, such as the Crabtree & Evelyn Hand Wash.
2. Scrub and exfoliate weekly. With all the activities that our hands are exposed to daily, a lot of dead skin cells can accumulate very quickly causing rough texture. Use a soft scrub to gently exfoliate, especially the back of hands. This action can also help slow down the loss of elasticity in our skin due to loss of collagen and elastin as we age.
3. Moisturize often. Good moisturizers can help prevent or treat dry skin on your hands, making your hands smoother and softer. I tend to get cuts easily during the winter time when my hands are severely dry, and a rich hand lotion helps  the outer skin act as a temporary protective shield. I don't like hand creams or lotions that leave a greasy film on my hands (which then transfers to my keyboard, my phone, etc.) so I pick those that are fast absorbing. The Ultra Moisturizing Hand Therapy cream from Crabtree & Evelyn does that and imparts a nice fragrance also.
4. Take care of nails too. Cuticles are the skin immediately around the fingernail and uncared-for cuticles are prone to hangnails and dryness, while badly cut or bitten cuticles put the skin around the fingers at a risk of infection. Moisturize them properly and if they are especially dry, use a thin layer of Vaseline to soften them.
5. Sunscreen for your hands. Our hands are exposed to the sun a lot more than you think. To prevent spots, lines and wrinkles on the back of your hands, please remember to use sunscreen and protect them from the sun's harmful rays. This also helps protects against skin cancers such as melanoma.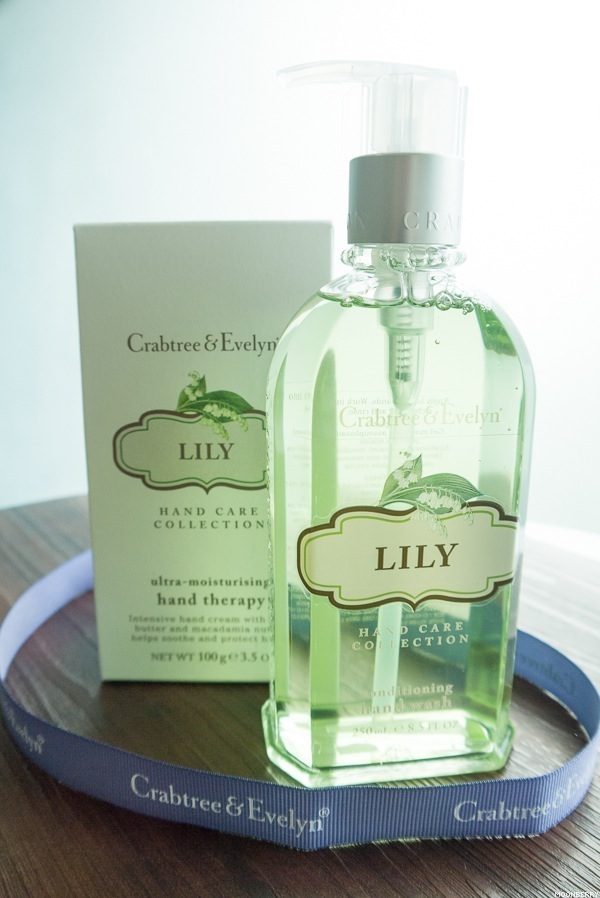 In the video, I feature the Lily Hand Wash from Crabtree & Evelyn as well as the Hand Therapy (hand lotion) which btw is an award-winning product. The hand wash is formulated to gently cleanse and condition the skin, it is also infused with a delightful fragrance to transform a simple ritual into an experience. Even though I generally stay away from heavy floral-y scents, I find the Lily fragrance not too overpowering, I think it smells like a fresh garden in spring time. As a personal preference, I tend to lean more towards herbal-y, citrus-y scents so if I had a choice, I'd have picked the Lavender and Citron from the collection (shown below).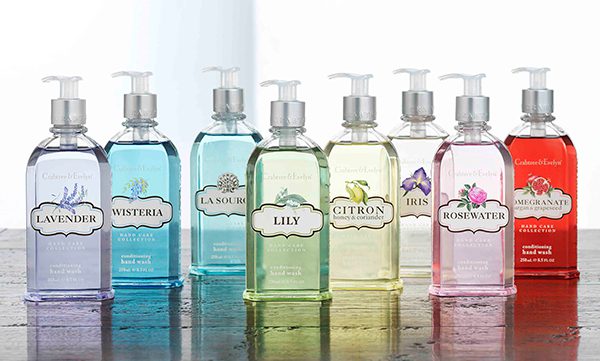 The collection comprises eight new hand washes across Crabtree & Evelyn's Floral, Botanical and La Source ranges. Each hand wash releases a sensuous aroma, which fragrances into the air whilst you lather. The delicate floral fragrances infuse skin with the delicious scents of an English Garden whilst the botanical cleansers refresh and revive. Each Conditioning Hand Wash (S$30) is luxuriously lathering and pH balanced to be gentle on hands.
The array of hand washes in beautiful jewel-like colours and pretty packaging make lovely hostess gifts, me think.
Cheers,
-MB.