7 Feb 2014
---
There's so many different kinds of Chinese food to be had in Asia, one version or another, and I recently got to discover Heng Hwa Cuisine at PUTIEN. I can't believe I had never eaten at PUTIEN before! I must've been living under a rock. I had lunch there recently and was absolutely delighted to sample some of its signature dishes.
The PUTIEN brand name has its roots traced to Putian, a beautiful coastal town located in the Fujian province of China. Surrounded by spectacular ocean views and majestic mountains, Putian is blessed with lush pastures and bountiful catches from the sea. Even as the locals have sampled the eight main Chinese cuisine types, nothing delights them more than uncomplicated and homely Putian fare – that which exudes rich flavours of back country and brings to mind corresponding attributes of simplicity and purity – inherent in local customs and culture. The atmosphere of warmth, sincerity and hospitality at PUTIEN underpins an indispensable part of the Putian culture.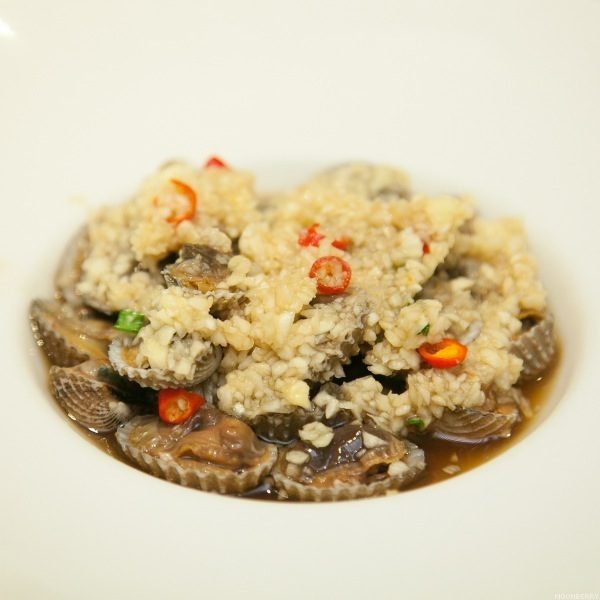 Drunken Cockles: The cockles are cooked in hot water then quickly submerged in cold water. This method of preparation allows the cockles to retain its optimal freshness. The cockles are then topped with generous sprinkle of fresh garlic and chillies doused in wine-marinade.
The recipe for PUTIEN's success is a clever combination of serving authentic dishes which feature quality seasonal ingredients and keeping prices affordable to everyone. Exotic seafood such as Putian's native clams, seaweed, shrimps and even abalone feature prominently on the menu. Heavy emphasis is laid on drawing out the innate goodness of these ingredients by using a gentle and easy hand during the preparation process.
After I had lunch at PUTIEN, I was so impressed by the food there that the same night I went back again with my parents. I just had to take them there and we ordered quite a few dishes from the beautiful menu. The three of us unanimously agreed that the food at PUTIEN is very comforting and non-fussy. We enjoyed ourselves tremendously.
Seaweed with Mini Shrimps: The first harvest, literally translated as "seaweed of the first water" is thought to have the highest nutritional value. Available only in limited quantities, this batch makes up the most premium grade of seaweed. Tossed with mini shrimps, it is a refreshing starter to begin with.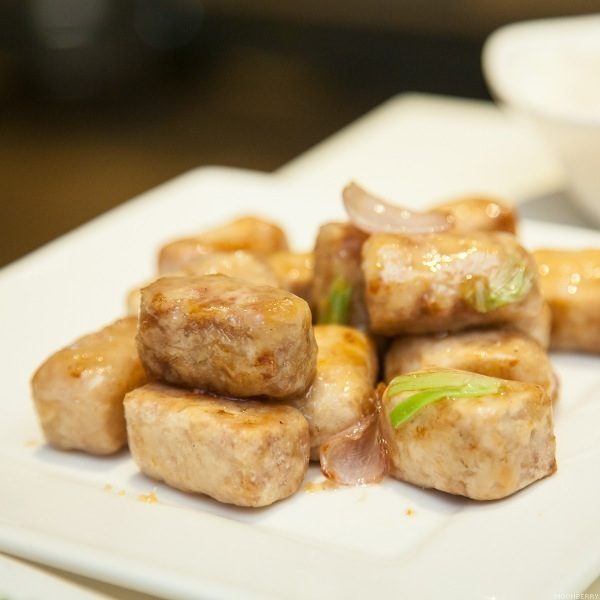 Stir-fried Yam: Definitely a favourite of mine. A savoury-sweet traditional offering of skillfully fried yam cubes with crisp golden exterior and light fluffiness within.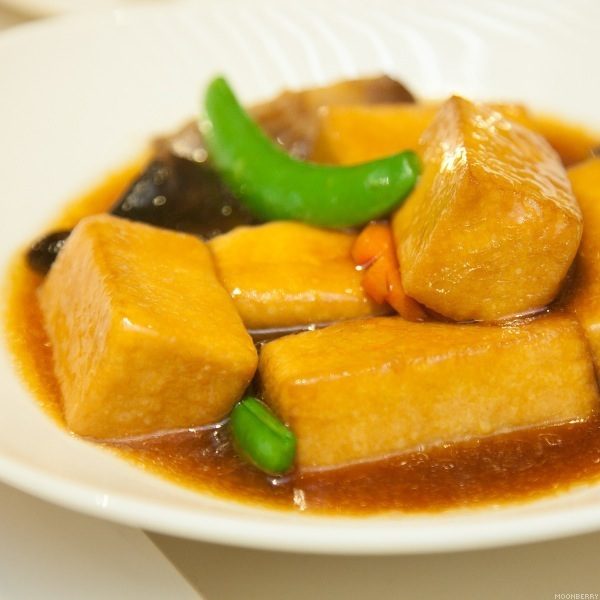 Home-made Beancurd: Silky smooth egg bean curd is freshly made daily. An ideal choice for a healthy protein-rich meal, it is stir-fried together with mushroom, carrot and sugar snap peas.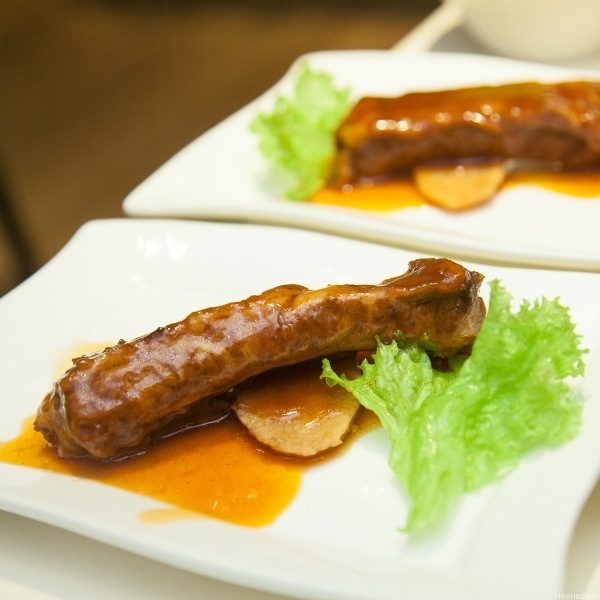 PUTIEN Style Pork Ribs: Masterfully prepared to ensure the tenderness of the ribs and paired with a tangy sweet sauce, this is a traditional 'must-have' dish at every joyous celebration in Putian.
PUTIEN restaurant began as a coffee shop in Singapore's Kitchener Road in 2000 and has since grown into a popular chain with eight outlets in Singapore, two in Malaysia and one in Jakarta. My family and I will definitely be eating at PUTIEN again soon.