25 Nov 2015
---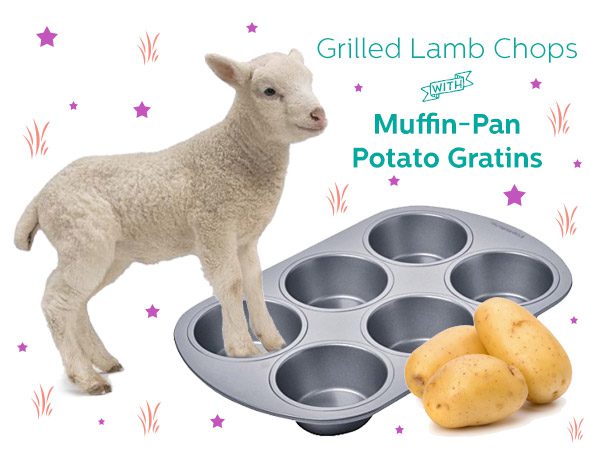 I made this delicious muffin-pan potato gratin with grilled lamb chops a while back and unearthed the video in my archives recently. I must've forgotten about it after I was done editing and moved on to other recipes. Seeing how the year-end festivities are just around the corner, I thought I'd make a recommendation of serving this yummy side dish as an accompaniment to your festive bird and/or ham on your upcoming holiday dinner table. It's creamy, it's cheesy, it's bursting with flavor, it has texture, and it beats mashed potato any day. IMO it's one of the best side dishes for lamb chops (or anything else, really).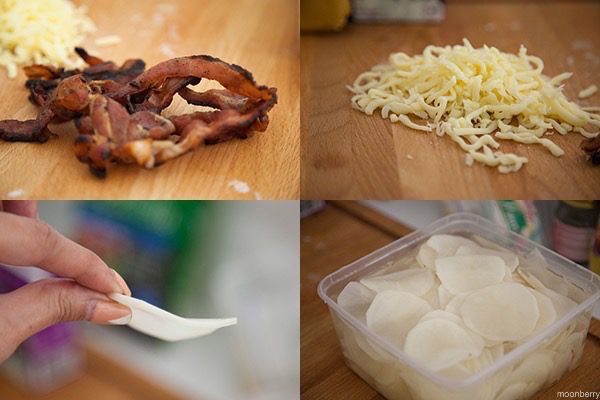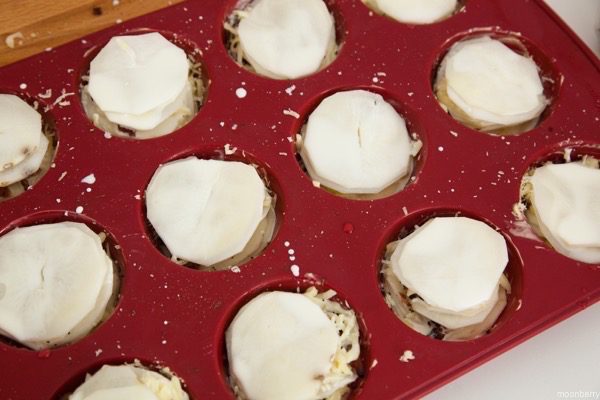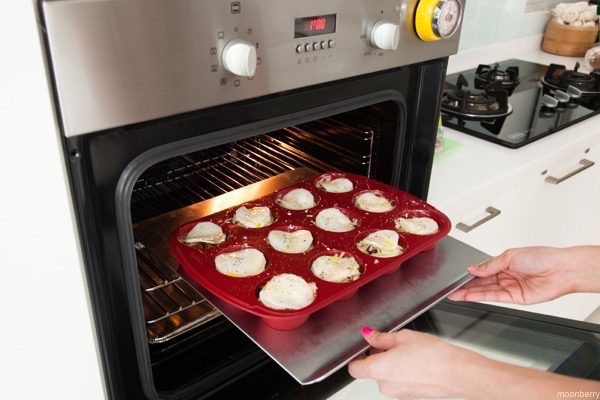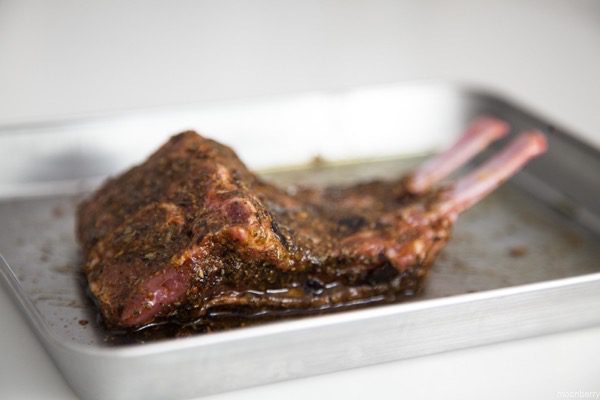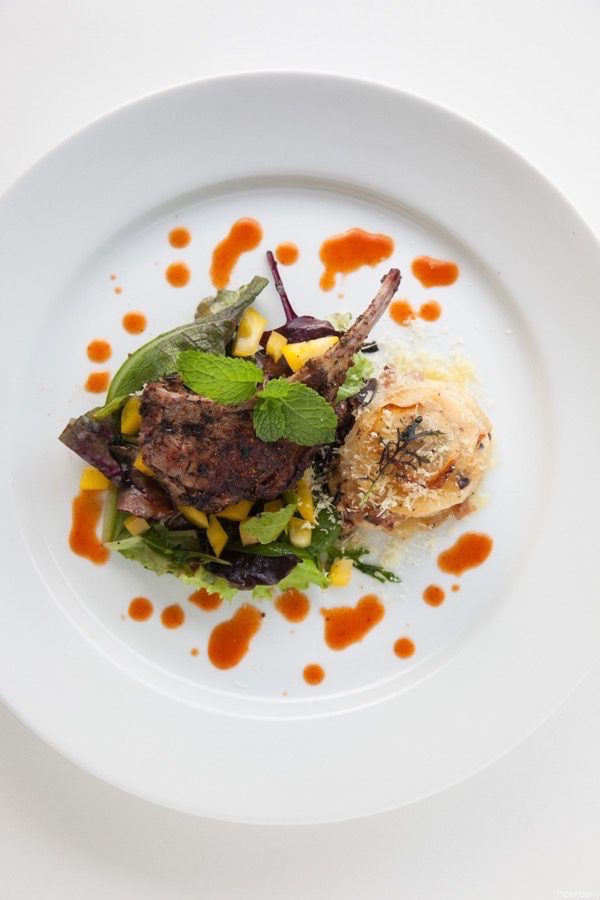 Grilled Lamb Chops
2 lamb chops
2 teaspoons chopped fresh rosemary
1 teaspoon chopped fresh thyme
2 cloves garlic, minced
salt and pepper
2 Tbs olive oil
Slather lamb chops with olive oil, and season with rosemary, thyme, garlic, salt and freshly ground black pepper. On a stove-top grill pan or 450°F preheated oven, cook lamb chops for 8-10 minutes.
Muffin-Pan Potato Gratins
Unsalted butter, room temperature, for muffin cups
2 medium russet potatoes
Coarse salt and ground pepper
6 tablespoons heavy cream
2 tablespoons sweet pork jerky "bakkwa", chopped (or sub with bacon)
2 tablespoons shredded mozzarella
3 tablespoons grated parmesan cheese
Preheat oven to 400°F degrees. Lightly brush standard muffin cups with butter. Thinly slice potatoes using a mandolin and soak in water to prevent browning. Place 2 slices in each cup and season with salt and pepper. Layer with chopped bakkwa, shredded mozzarella, and grated parmesan cheese. Continue adding potatoes and layering, seasoning every few slices, until cups are filled. Pour 1 tablespoon heavy cream over each. Bake until potatoes are golden brown and tender when pierced with a knife, 30 to 35 minutes. Run a thin knife around each gratin. Place a baking sheet or large plate over pan and invert to release gratins. Flip right side up and serve.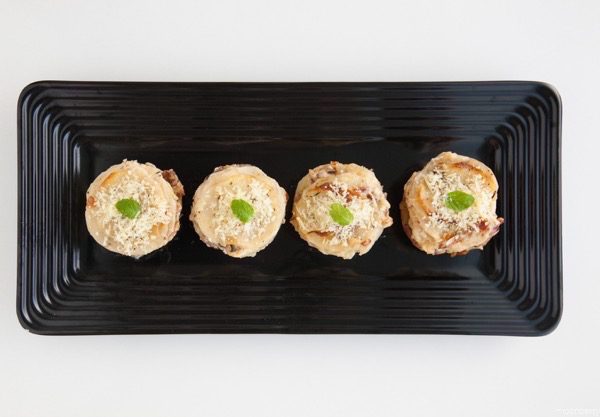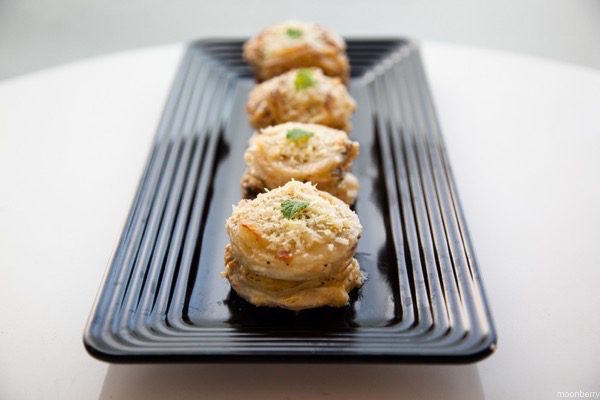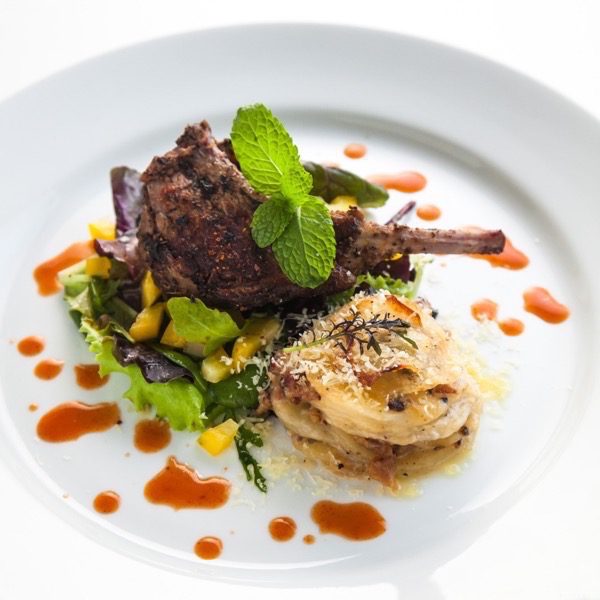 Shown above served with mango salad and sriracha jus, IKR… fancy-schmancy. Heh! Do you have any pan seared lamb chops recipe or other delicious ways of cooking lamb chops that you'd like to share with me?
Nomz,
MB.