13 Jun 2015
---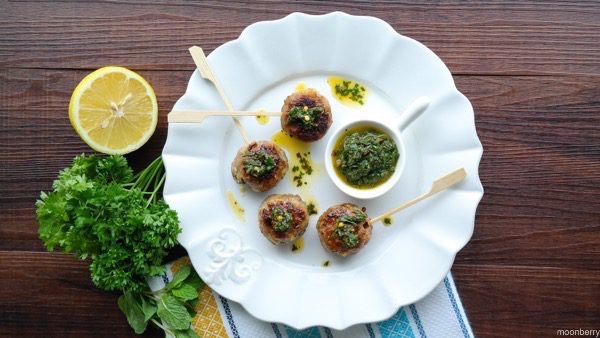 Bleatingly delicious and juicy meatballs with ground lamb and pork, with the fun addition of diced mountain yam (yasss), kaffir lime leaf for a fragrant citrus kick, and served with one heckuva mean homemade salsa verde. Recipe in article.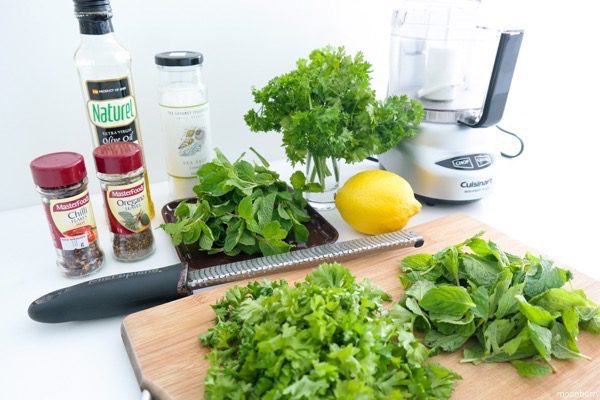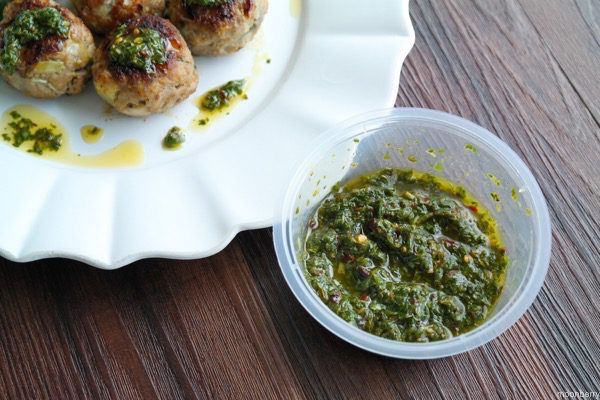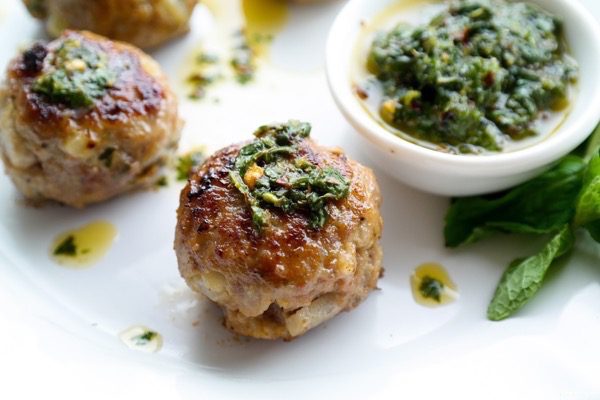 Lamb Meatballs
with Mountain Yam, Kaffir Lime Leaf, and Salsa Verde
MEATBALLS
1 cup breadcrumbs
1/4 cup cream (or whole milk)
1 small onion, diced
2 cloves garlic, minced
1 large egg
2 teaspoons coarse salt
3/4 teaspoon freshly ground pepper
2 teaspoons kaffir lime leaf, chopped
12 pound ground lamb
1/2 pound ground pork
1 cup mountain yam, diced
2 tablespoons cooking oil
SALSA VERDE
1 teaspoon finely grated lemon zest, plus 2 tablespoons juice
1 teaspoon coarse salt
1/4 teaspoon red-pepper flakes
1 cup fresh flat-leaf parsley leaves
1 cup fresh mint leaves
1 tablespoon kaffir lime leaf
1 tablespoon dried oregano
1/4 cup extra-virgin olive oil
Meatballs: In a bowl, gently mix all ingredients including ground lamb and ground pork. With dampened hands, form mixture into 1-inch-diameter balls. Place on a parchment-lined baking sheet, cover, and refrigerate until ready to use, up to 1 day. (Or freeze until firm, then transfer to resealable plastic bags and freeze up to 1 month; thaw overnight in refrigerator.)
Preheat oil in a sautee pan or grill for direct heat. Cook meatballs, turning a few times, until just cooked through, 6 to 8 minutes.
Salsa verde: Stir together lemon zest and juice, salt, and pepper flakes in a bowl until salt is dissolved. Puree lemon mixture with herbs and oil in processor until smooth. Transfer to a bowl and cover with plastic wrap, pressing it directly onto surface. Store in refrigerator until ready to serve, up to 1 day; dollop onto warm meatballs.