6 Mar 2016
---
"Did you spike it well?" my friend asked as he watched me cut my Lychee Martini Jelly Shots into dainty cubes. "You bet," I replied. We don't cut corners when it comes to alcohol around here, yo.
Last weekend a bunch of pals came by for an impromptu get-together and we had a #cocktailculture evening, where everyone's required to make something with booze. There was Watermelon Soju and Nectarine Bellini. I made Rabokki and Gochujang Fried Chicken (hey, there's a splash of sake and mirin in both), and these babies: Lychee Martini Jelly Shots.
Follow, Like and Share via http://www.facebook.com/MBxMB and Instagram @moonberry.
I recreated it after the party's over, so that I could film it on video and took more pictures of the Lychee Martini Jelly Shots. These aren't your college days jelly shots, although I had my fair share of that: Lemondrop shots, B52 shots, Tequila shots, Purple Motherf*ckers, and Jagermeister shots (which I'm rather fond of, while everyone else displayed an ugly face and whined). Ah, good times.
These jelly shots are the grown-up version. More sophisticated in presentation but still packs a punch. I added ribbons of basil chiffonade into the recipe for color, fragrance, and a sweet earthy flavor. Who'd have thunk? Lychee and basil go really well together.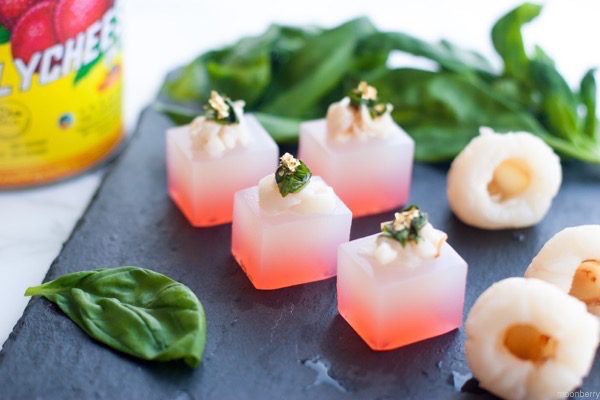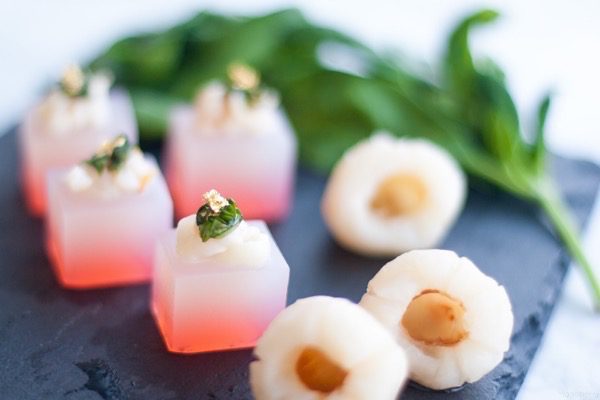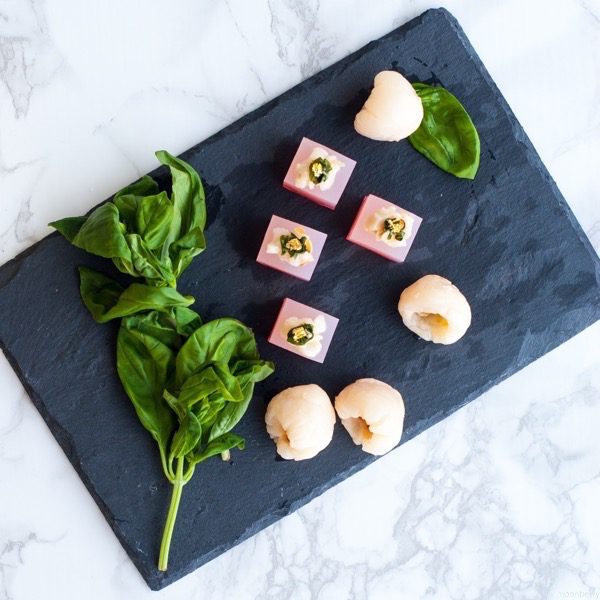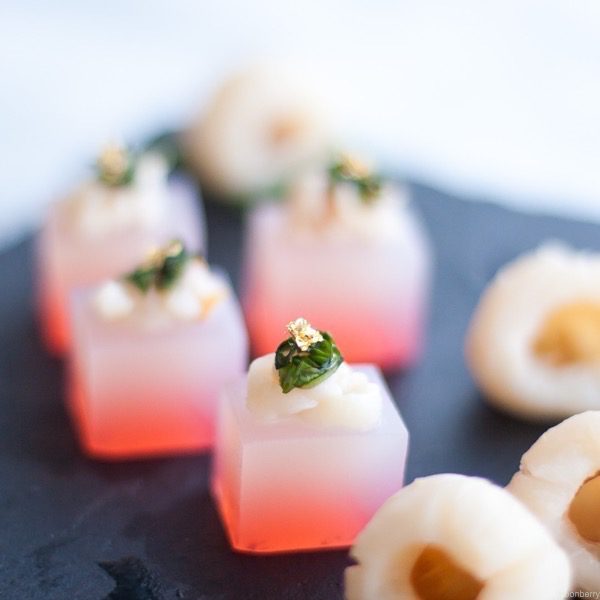 Lychee Martini Jelly Shots
1 cup lychee juice
1 sachet (12g) agar-agar powder
1/4 cup vodka, citrus or vanilla flavored
1/4 cup Cointreau
1 Tbs chopped lychee
1 tsp basil chiffonade
1 drop red food coloring (optional)
Mix agar-agar powder and lychee juice into a saucepan, heat to a gentle simmer until the agar-agar powder is dissolved. In a separate bowl, mix vodka and Cointreau. Add the agar-agar and lychee mixture and stir to combine. Pour into a mold and let set in refrigerator for at least 4 hours or overnight.
To make an ombre jelly, save half of the liquid and mix in one drop of red food coloring. Slowly pour over the original liquid, using the back of a spoon, then refrigerate.
To serve, cut into 1.5″ x 1.5″ cubes and garnish with chopped lychee and basil chiffonade. (I made mine a tad fancier with some edible gold leaf.) This recipe yields 16 cubes, feel free to double up if you're serving more. Cheers!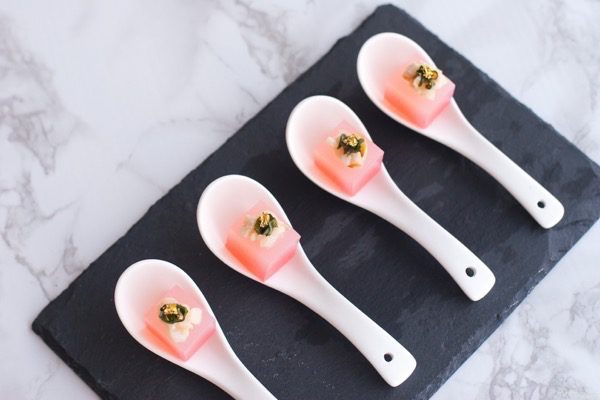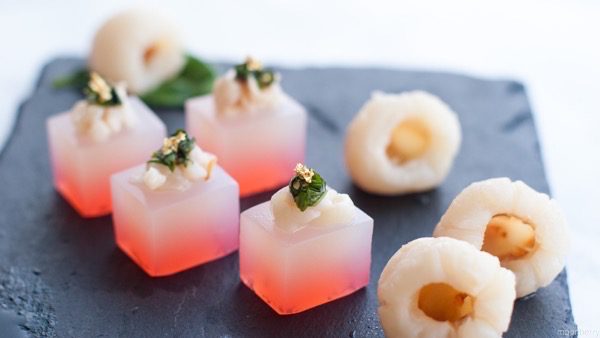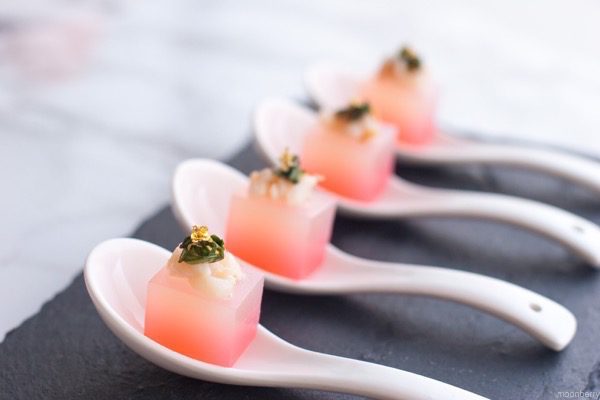 Watch the recipe videos for Rabokki and Gochujang Fried Chicken too.
x,
MB.