14 Sep 2012
---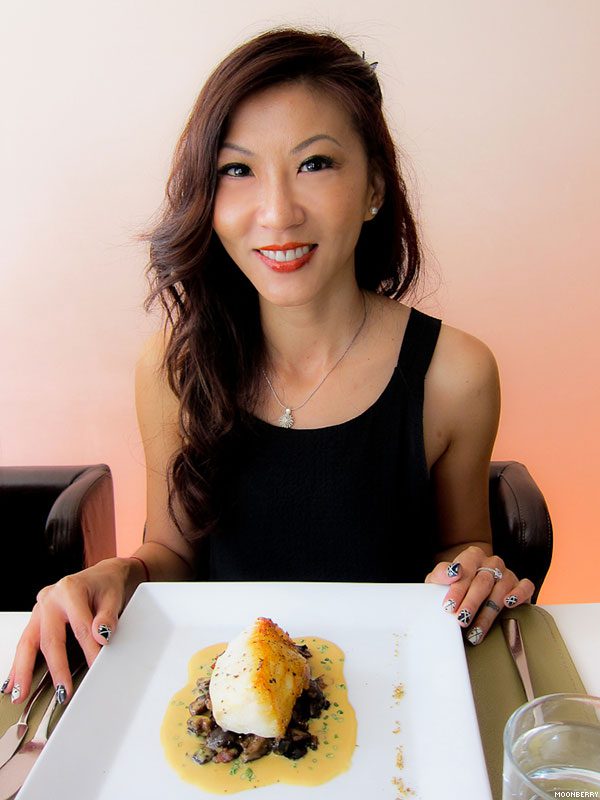 Housed in Hotel 1929, Restaurant Ember offers exquisite European cuisine with a tinge of Asian and Japanese influence. A while back, a bunch of girlfriends and I went there to have lunch and it was quite an indulgent experience. :)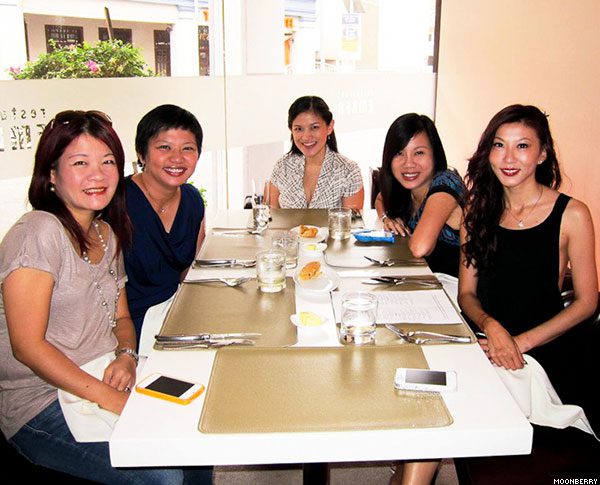 The occasion was a group birthday celebration (mine included; which goes to say how crazy overdue this blog post is).
I personally cherish these get-togethers very much because nowadays they are so few and far between. What with everyone's busy schedules around family and work, it takes quite a bit of effort to match everyone's availability and even so, sometimes things crop up at the last minute. Trying to coordinate something amongst three people is usually tricky already, let alone a larger party than that. Fortunately, we were all able to make it that afternoon to lunch in leisure at Ember together. This I definitely don't take for granted.
The man behind the kitchen and this dining concept is Chef Sebastian Ng, hailing from the Marmalade group's Pierside Kitchen & Bar. With culinary skills honed previously at the Four Seasons Hotel, Raffles Hotel and pasta training at Piedmont Italy as well as training stints at Hotel De Mikuni in Tokyo, his fastidious nature when it comes to finding the perfect ingredient for the perfect dish is well known in the industry. Chef Sebastian's signature culinary focus on pasta, game meats and seafood continues at Ember. The décor is minimalistic, yet a strong statement on its own – modern and clean lines accentuated with interesting designer furniture pieces.
So the lunch set menu at Ember is priced at S$39.50++ per person for three courses, including coffee or tea. For an additional S$6, you can select one of the foie gras appetizers. Given that this was a special occasion, I went with the foie gras option.
I gotta say, the set lunch at Ember is one of the best valued I have ever had in Singapore. For less than S$50, you get to enjoy great food (including the optional foie gras) in an unpretentious setting and the menu is pretty tantalizing too. See below for some of the food that we had that afternoon.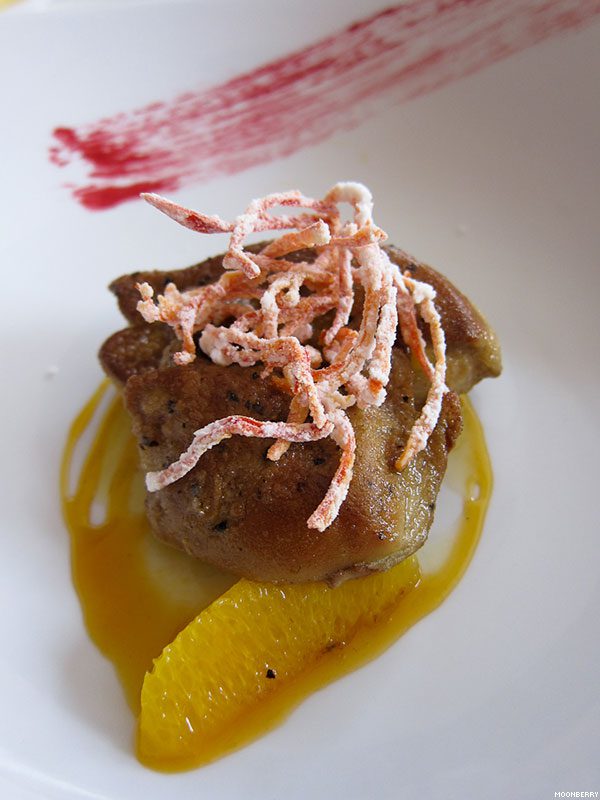 Appetizer: Pan seared Foie Gras with Fresh Orange Segments, Orange and Passionfruit Reduction.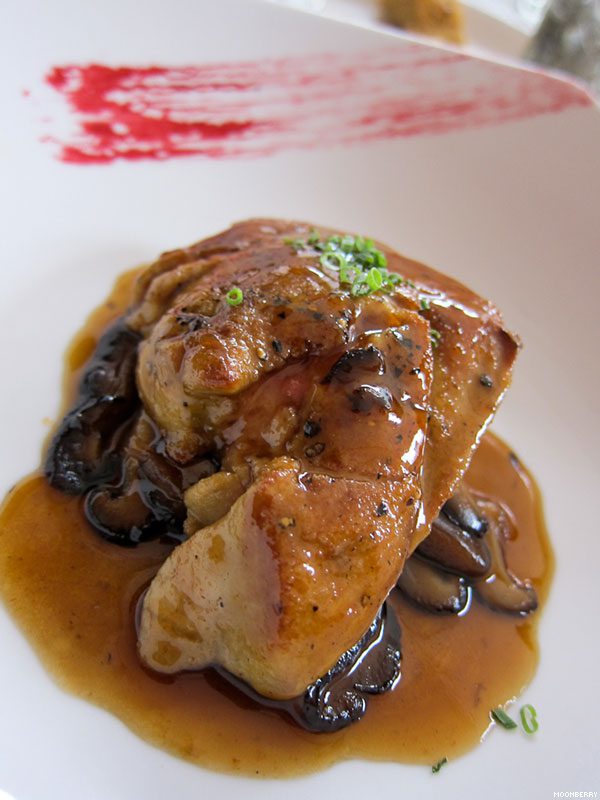 Appetizer: Roasted and poached Foie Gras with Mirin, Shoyu and Shiitake.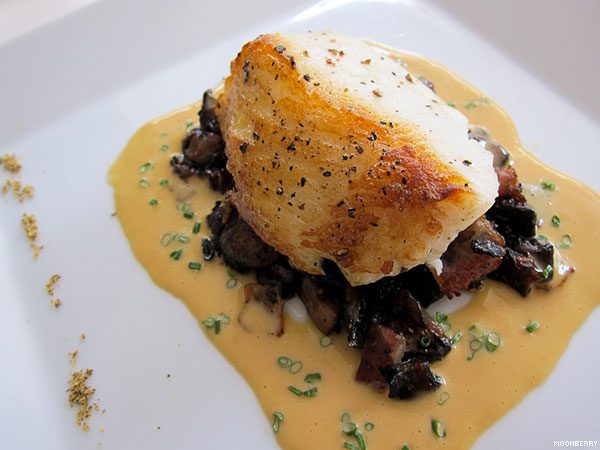 Main course: Pan seared Chilean Seabass with Mushroom and Smoked Bacon Ragout, Truffle Yuzu Butter Sauce.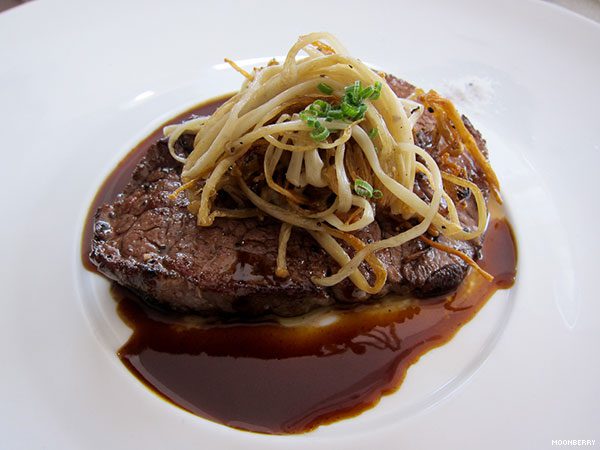 Main course: Pan roasted USDA Prime Beef Tenderloin with French Fries, Merlot Reduction.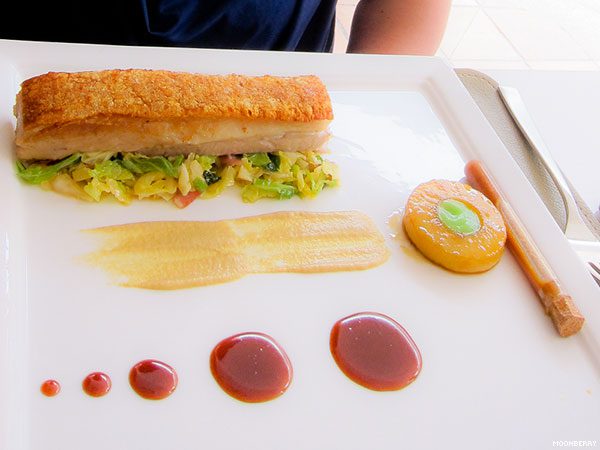 Main course: 12-hour Cooked Pork Belly with Savoy Cabbage, Apple Puree and Spiced Calvados Sauce.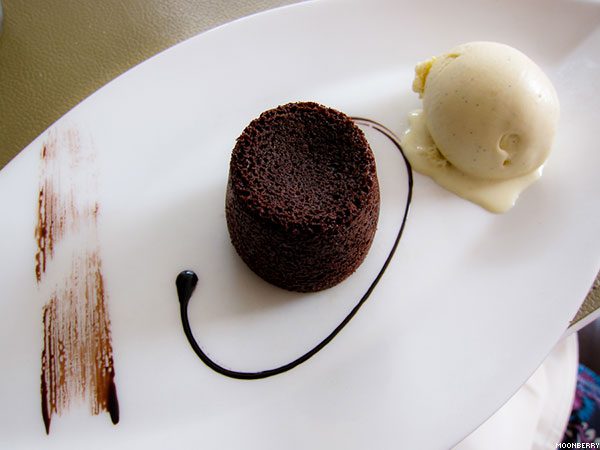 Dessert: Warm Valrhona Chocolate Fondant with Vanilla Bean Ice Cream.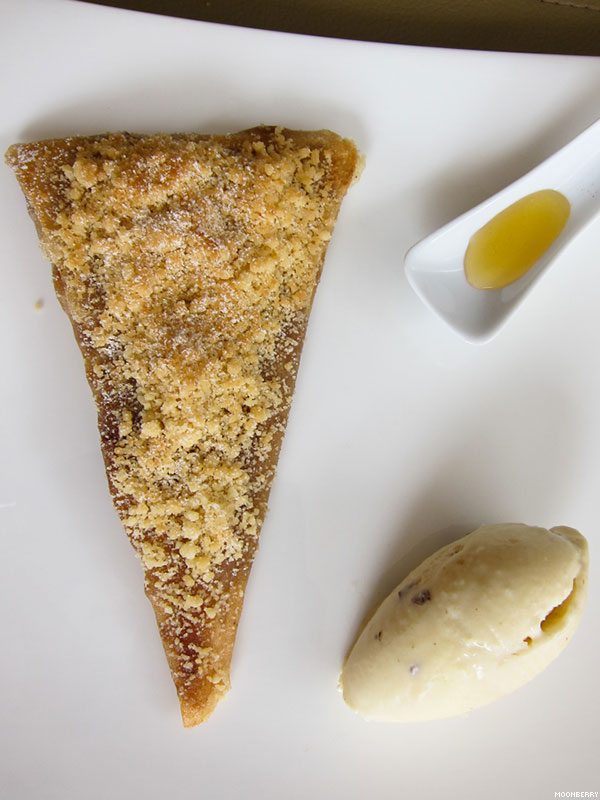 Dessert: Crispy Cinnamon "Apple Pie" with Homemade Ice Cream.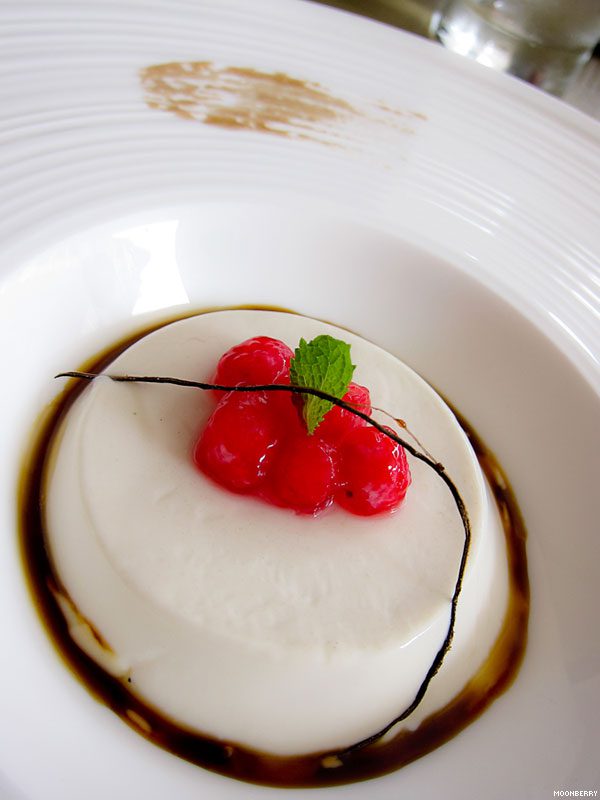 Dessert: Coconut Panna Cotta with Gula Melaka and Waterchestnut.
Definitely not shabby at all, eh? In fact, it could have cost easily above S$50 elsewhere and the food wouldn't even be anywhere as delicious. Starting from the appetizers which included the option of a generous lump of buttery foie gras, to the hearty main course selections, ending with beautiful desserts, I say Ember is a winner —  for both value and taste. No wonder lunch reservation at this restaurant can be a bit tricky to secure as Ember is often fully booked.
Will I go back to Restaurant Ember again for the set lunch? You bet I will. :)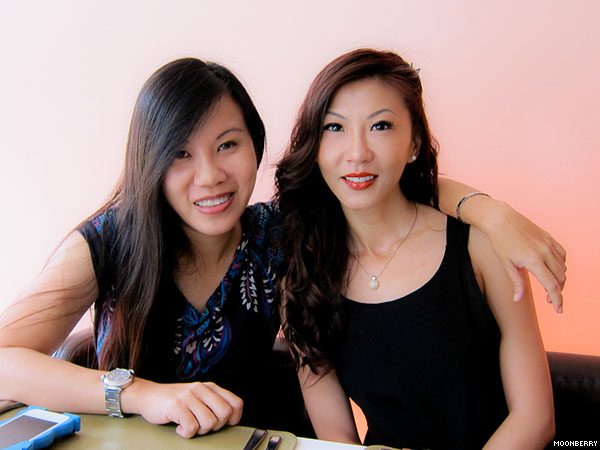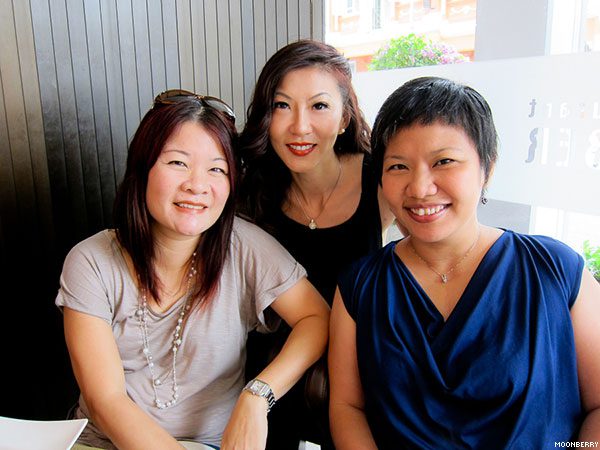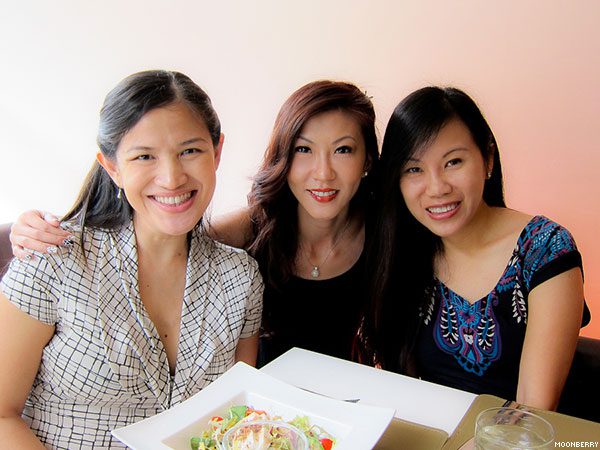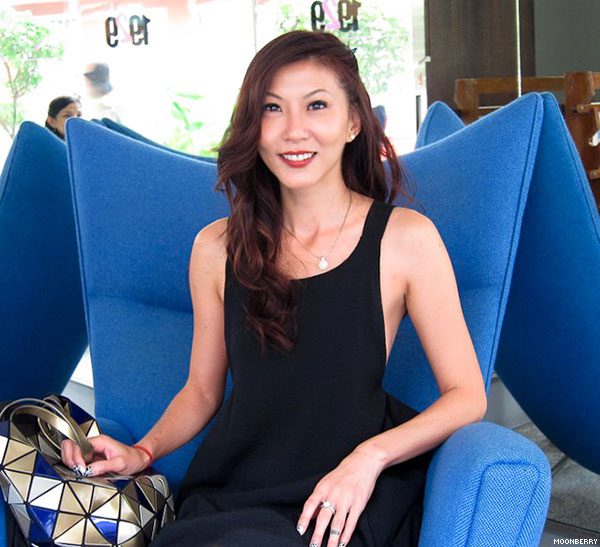 Restaurant Ember at Hotel 1929
50 Keong Saik Road
Hotel 1929
Tel: +65 6347 1928