3 Sep 2013
---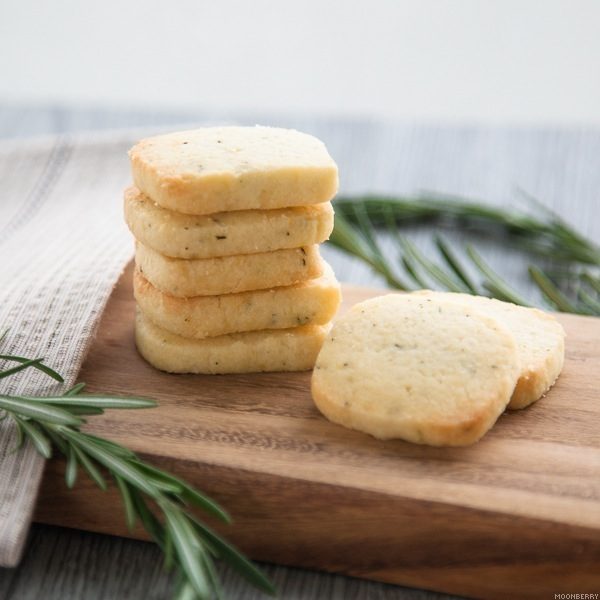 Last week was hectic! I had a sudden crunch time and an extremely short deadline to meet on Thursday, then an all-day intensive work-related workshop on Friday, so I knew that over the weekend I'd be sleeping in and staying horizontal as much as possible, putting my phone on silent mode and decompressing by cooking or baking a storm. I managed to do all that and even threw in watching back to back old episodes of Home Improvement for entertainment. Oh, Jonathan Taylor Thomas you dreamboat (in the later seasons when he was a teenager); even as a smart talking kid in the earlier seasons, he was adorable too. JTT + butter cookies = one awesome weekend.
These herbed cookies are outta this world. I made Lemon and Lime Sugar Cookies before, but this time I decided to add chopped rosemary instead. Making the cookie dough wasn't difficult, I put all the ingredients into the KitchenAid mixer in the order listed below and that was that. The dough was really soft and must be frozen for at least an hour. It was much easier to handle when frozen and because the pieces were cut thinly (about 1/4″ thick), I was also careful about the oven temperature as these baked really fast. As soon as these came out of the oven and cooled down enough, I couldn't wait and popped a few into my mouth at one go.
The resulting butter cookies were crumbly and had a very lovely rosemary flavor. Even though I don't detect the lemon so much, it has the effect of coaxing the rosemary aroma out of the cookies. Yumz!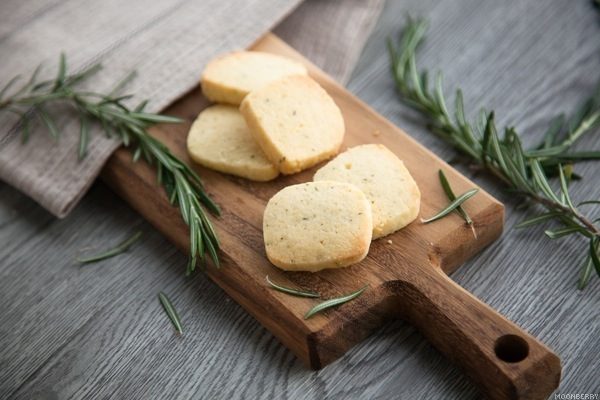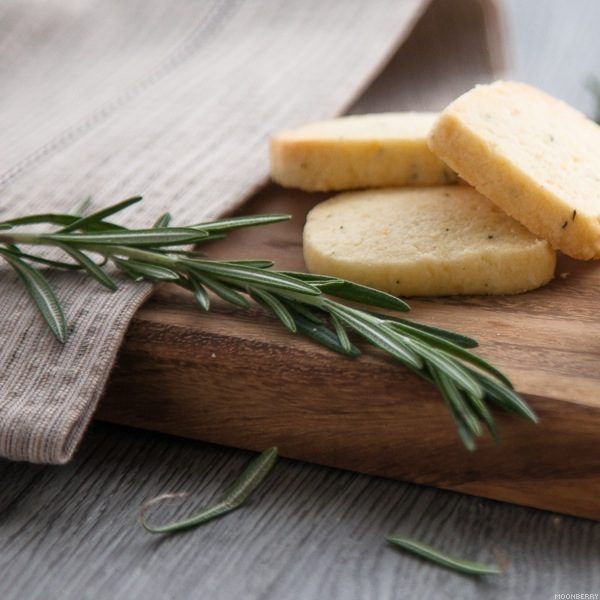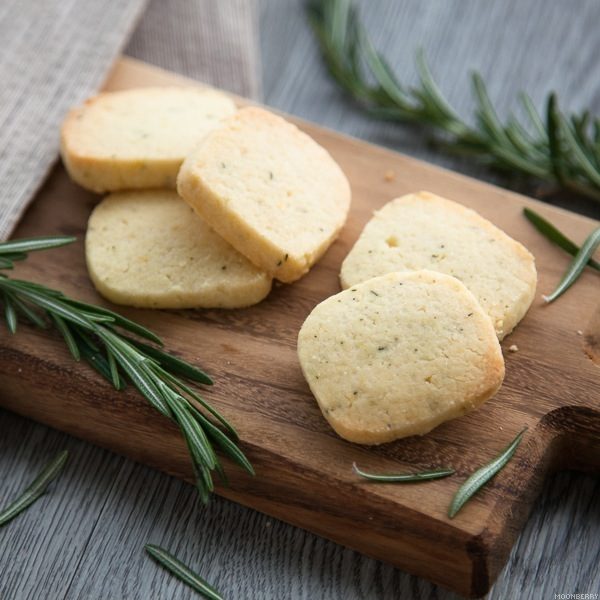 Rosemary Lemon Butter Cookies
Ingredients
2 sticks (8 oz.) unsalted butter at room temperature
3/4 cup granulated sugar
3/4 teaspoon coarse salt
zest of 1 medium sized lemon
1 teaspoon pure vanilla extract
1 large egg
2 1/2 cups sifted all-purpose flour
1 tablespoon finely chopped fresh rosemary
Method
1. Mix the butter and granulated sugar in an electric mixer until combined.
2. Add salt, lemon zest, rosemary and the vanilla extract beat until light and fluffy approximately 3 minutes.
3. Add the egg, mix until combined. Reduce the speed of mixer and add flour until just combined.
4. Place the cookie dough on a large sheet of parchment paper. Roll dough into a log about 1 1/2 inch in diameter. Freeze for at least 1 hour.
5. Preheat oven to 375. Cut log in 1/4 inch slices. Place on a baking sheet lined with parchment about 1" apart. Bake 15- 20 min. until edges appear golden in color. Allow to cool before serving.