5 Jul 2013
---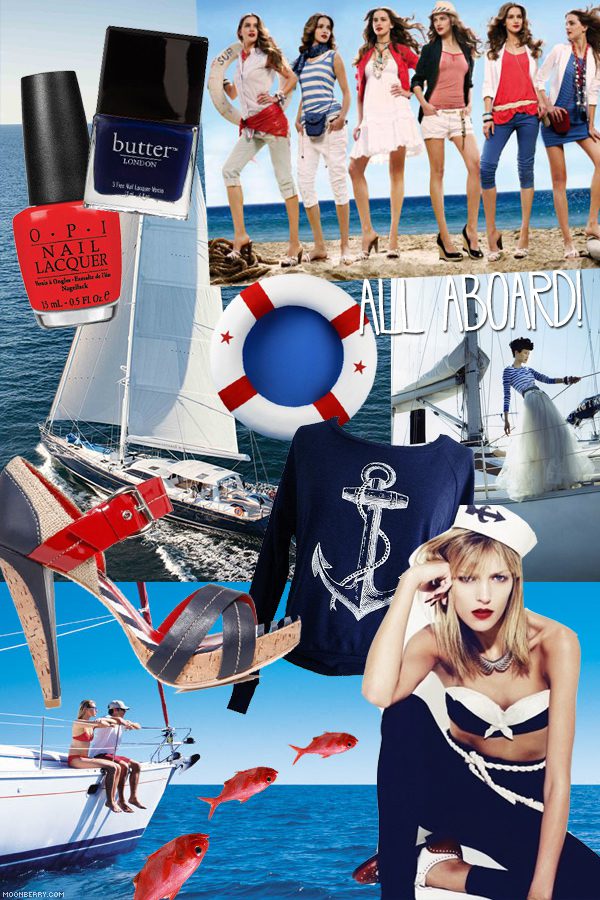 AHOYYY! Summer's here and I am ultra excited about it (even though I'm in a country with 365 days of summer, but just indulge me anyway as my heart is stuck in belongs to NY). I am imagining freshly steamed lobsters and clam bakes off the coast, against the idyllic backdrop of blue skies, clear water, bright sun and the wind in your hair as one sets sail off to some faraway horizon – how nice is that? Speaking of freshly steamed lobsters and other fantastic seafood, wait till I post about my Chelsea Market visit just last month, gawd I DIEEE! Now why can't I have that in Singapore without being robbed an arm and a leg huh?
Oops I digress. What with the excitement of summer, even if it exists only inside my head, I was inspired to have some of the cheeriness on my fingers so I got nautical nail art manicure from Milly's Hair Lashes Nails. WHEEE! I am ultra ecstatic with the beautiful result. Check it out, check it out.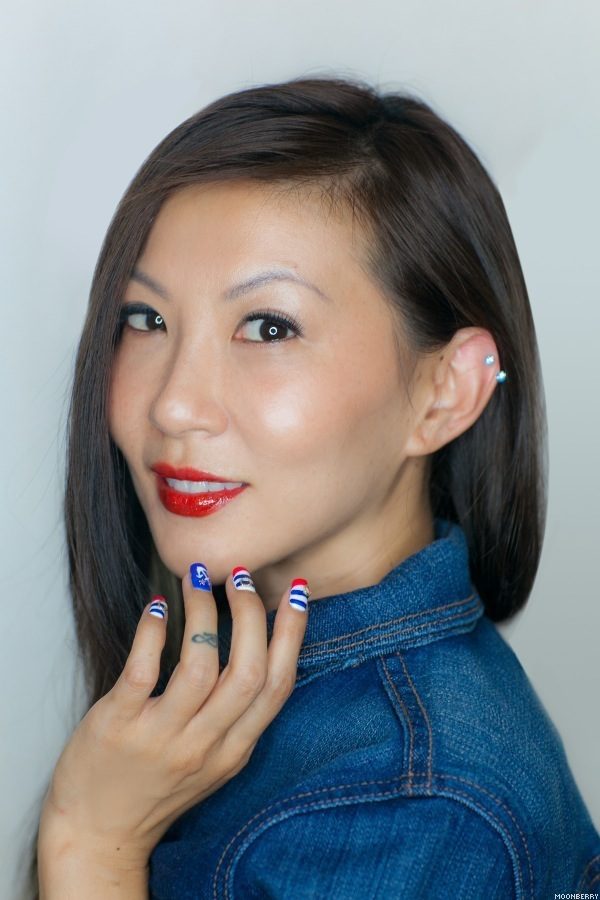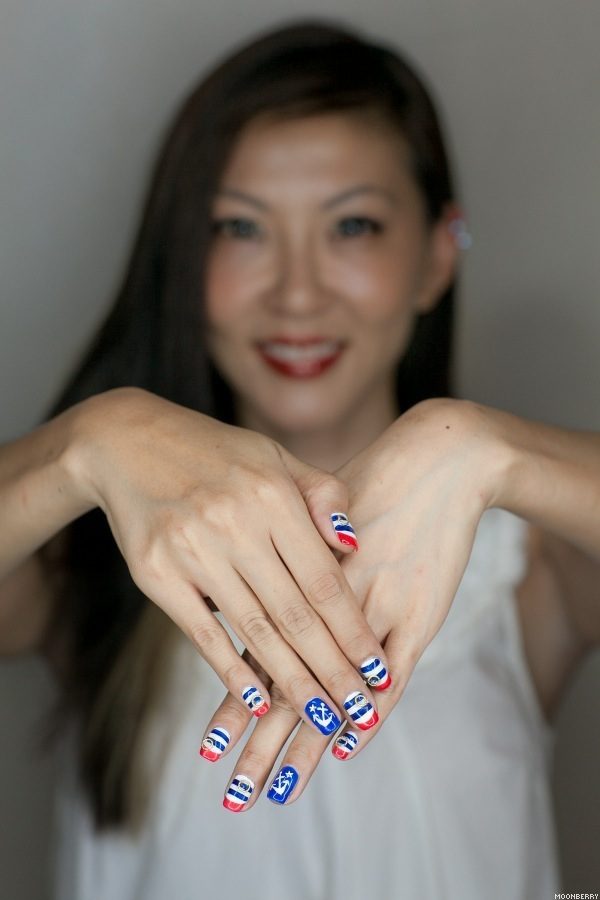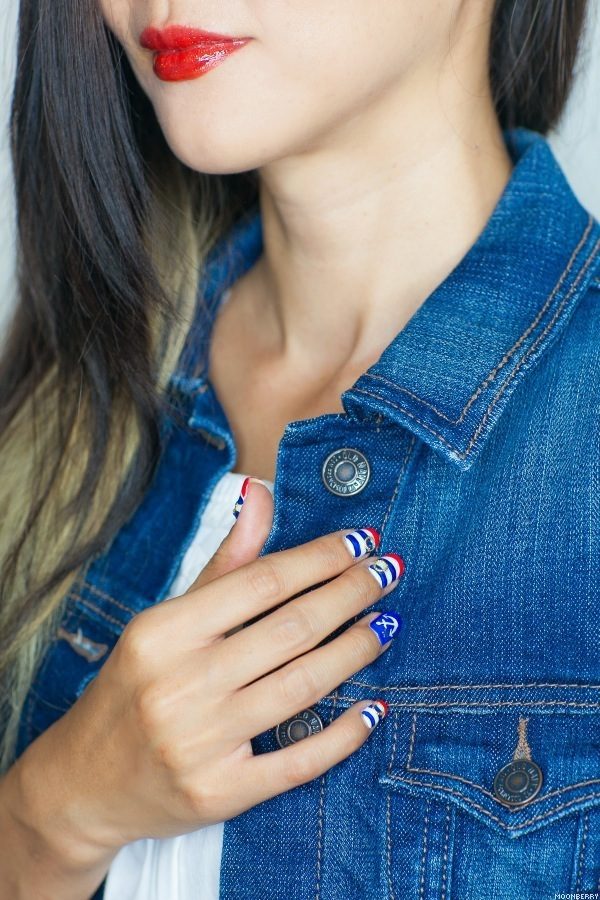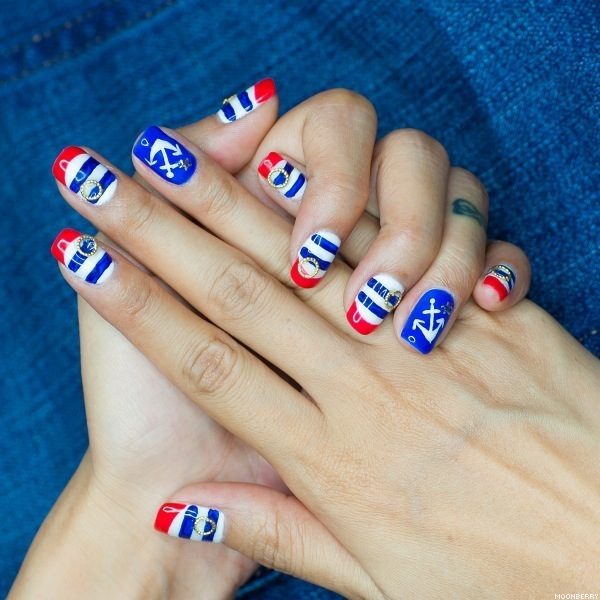 Yup yup, it's red, it's blue and it's white. Kinda patriotic too, eh? See, I got it all planned out. This nautical nail art manicure would serve me well through Independence Day on July 4th as the occasion is marked with the same color palette. Gelish manicure lasts a good three weeks for me without any chipping or fading, hur hur. Initially I was thinking of throwing a BBQ over the weekend to commemorate the event (despite the fact that no one in my circle of close friends here is American, hmm). But there's just too much on my plate at the moment and I can't pull it off this year… :'(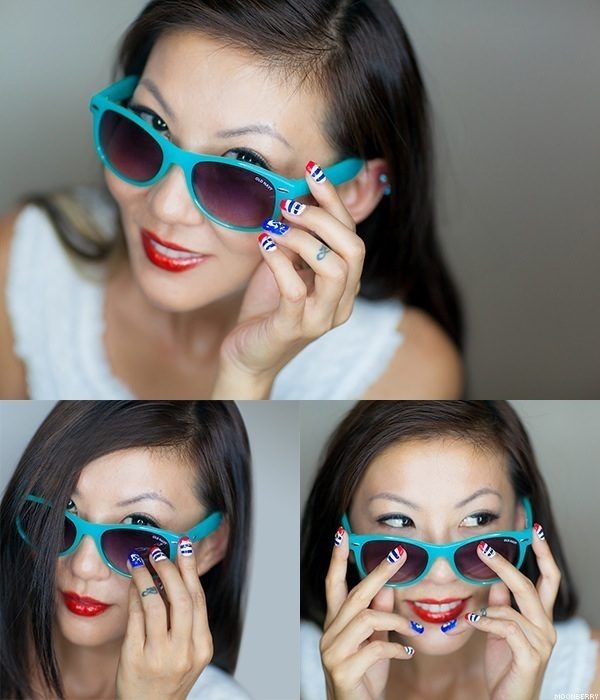 In case you've missed it, other designs that the talented manicurists at Milly's did for my nails previously were:
Check out Milly's Hair Lashes Nails website and call 8383 5395 for appointment.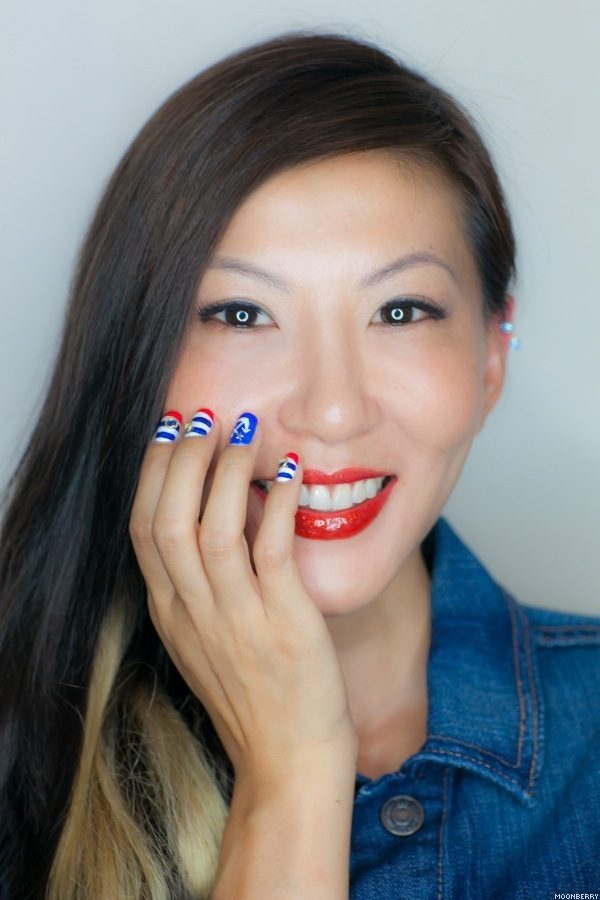 In the meantime, I'm listening to Christopher Cross' classic song Sailing:
Sailing, takes me away to where
I've always heard it could be
Just a dream and the wind to carry me
And soon I will be free
Fantasy, it gets the best of me
When I'm sailing
All caught up in the reverie
every word is a symphony
Won't you believe me?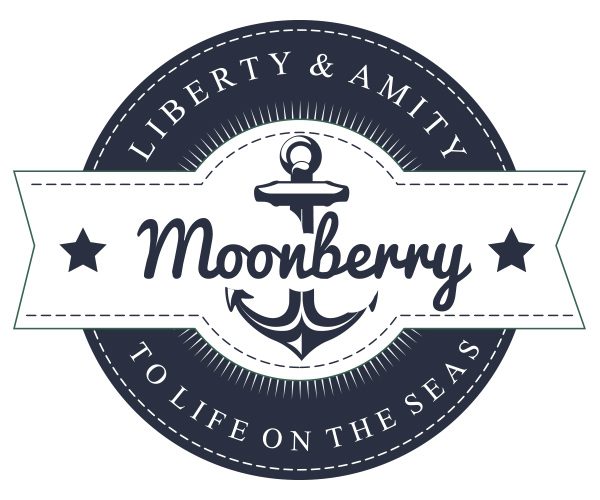 -MB.