7 Sep 2013
---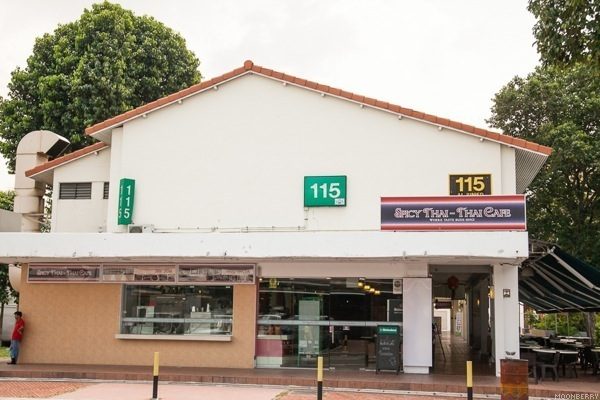 Tucked somewhere amongst the HDB clusters and inside a parking lot in Aljunied is an unassuming coffeeshop called Spicy Thai-Thai Cafe that serves great authentic Thai food at affordable prices and I've gone back twice already because the food is so delicious. This building is next to the Geylang East Swimming Complex, close to Paya Lebar Road and the PIE.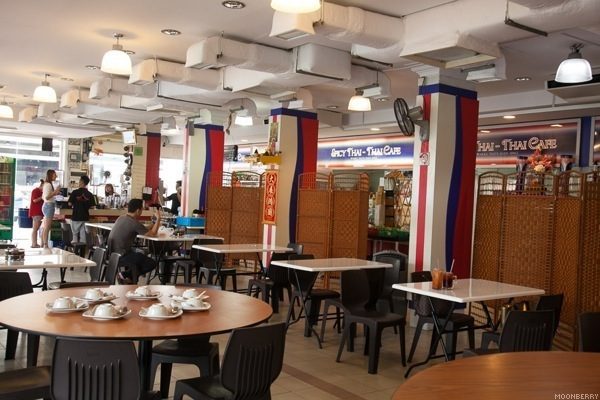 Spicy Thai-Thai Cafe is humongous, with both indoor and outdoor space. It looks like it used to be a coffeeshop with multiple food vendors housed in one building, but the space is dedicated to Spicy Thai-Thai Cafe only now. Thai food has always been a favorite of mine and Spicy Thai-Thai Cafe's big menu contains items that are North-Eastern style (I'm not too familiar with that so there's still more to explore gastronomically).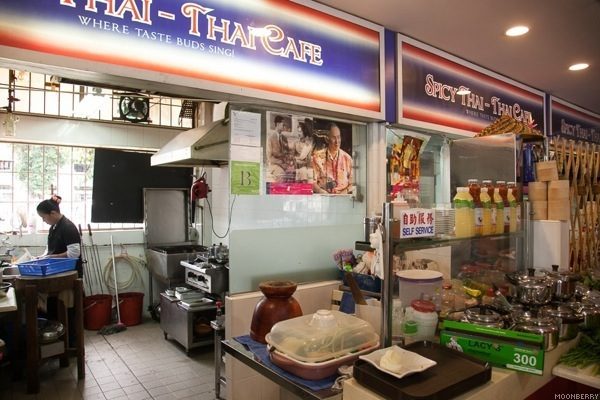 As what I can tell, the food served at Spicy Thai-Thai Cafe is as close as it can get to what the Thai people eat in Thailand. (Translation: robust unadulterated flavors and if you are a wuss when it comes to spiciness level like me, be sure to inform the waitstaff so that they can dial down the heat accordingly.) Several of the ingredients are also imported directly from Thailand, instead of sourcing them through suppliers in Singapore, so the experience of eating at Spicy Thai-Thai Cafe is definitely authentic.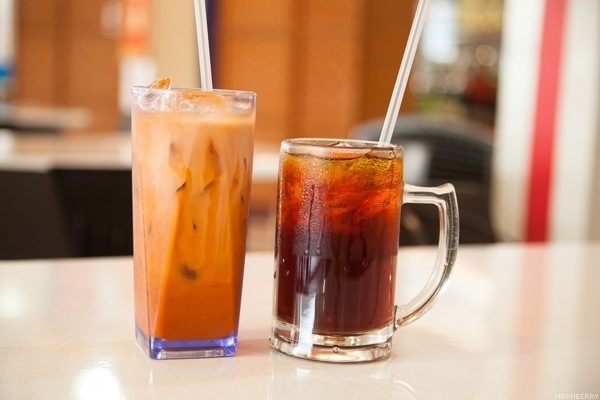 Iced Thai Tea S$1.50 and Iced Thai Tea O (sans milk) S$1.50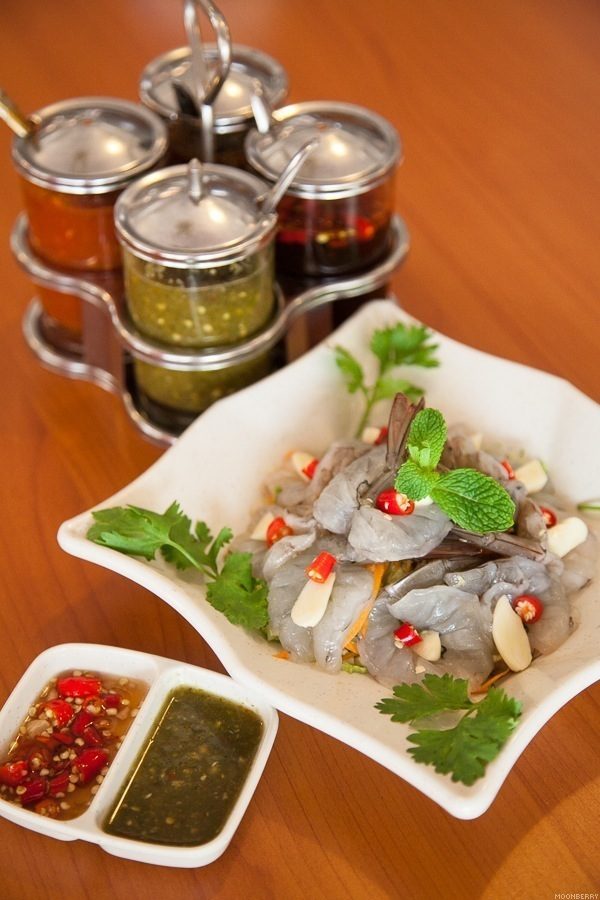 Raw Prawn Salad S$12.00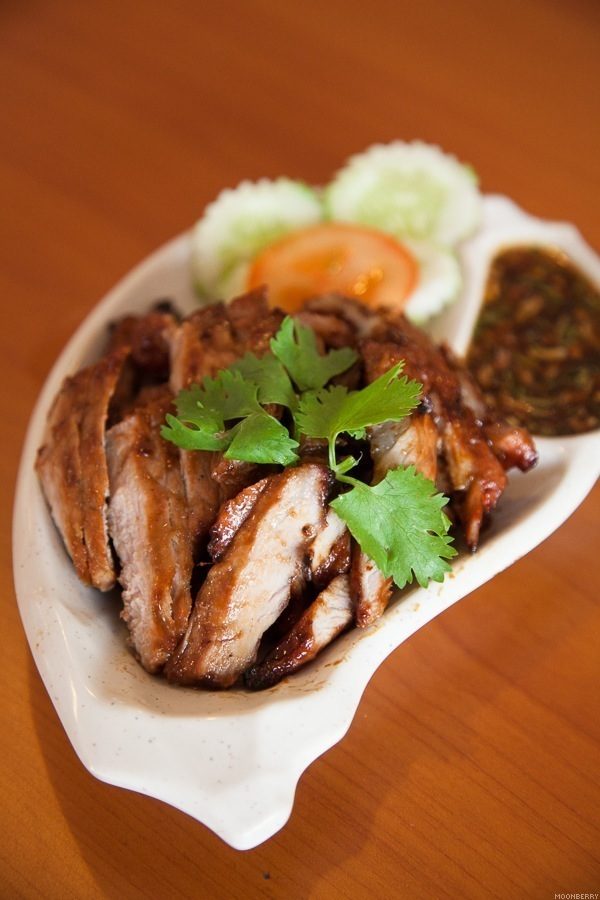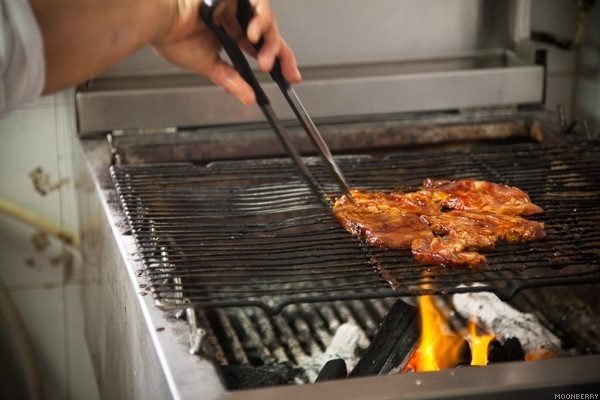 BBQ Pork Neck S$10.00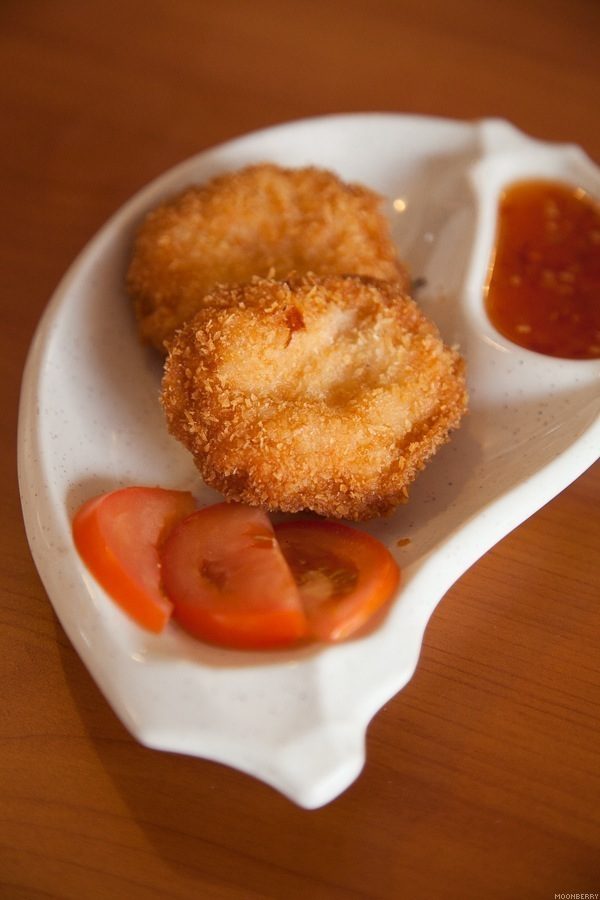 Prawn Cake S$2.00/pc – min 2 pcs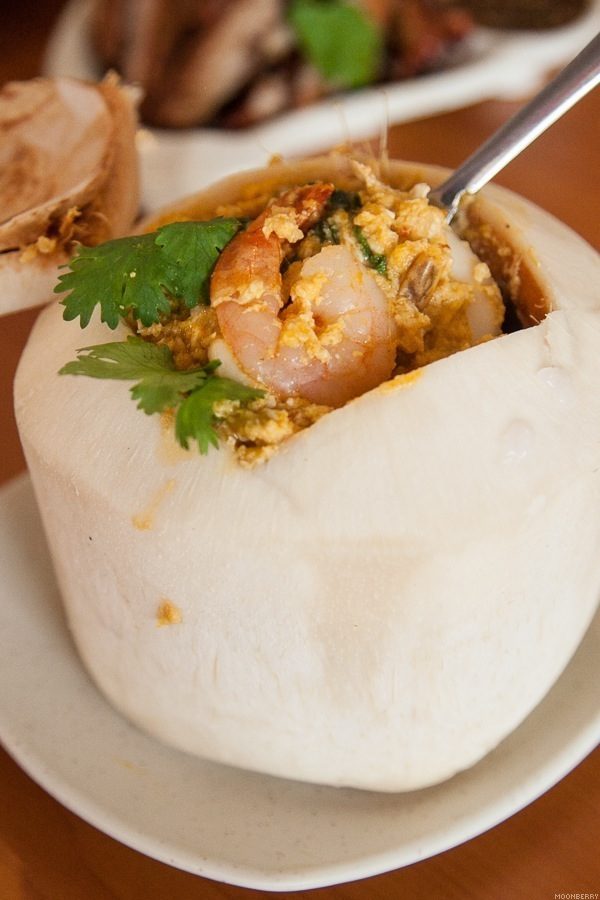 Hommok Thai Style Otak S$15.00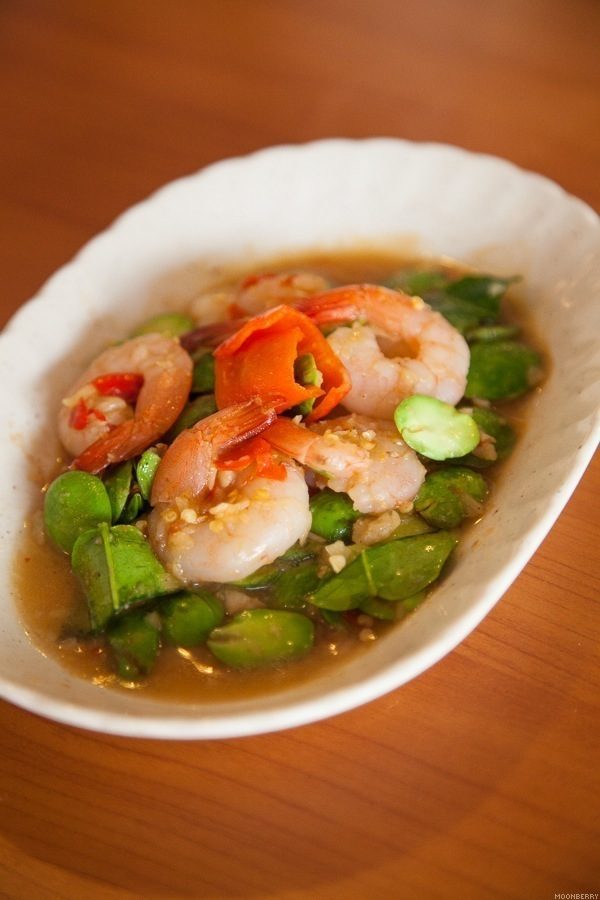 Stir-fry Smelly Beans with Prawns S$12.00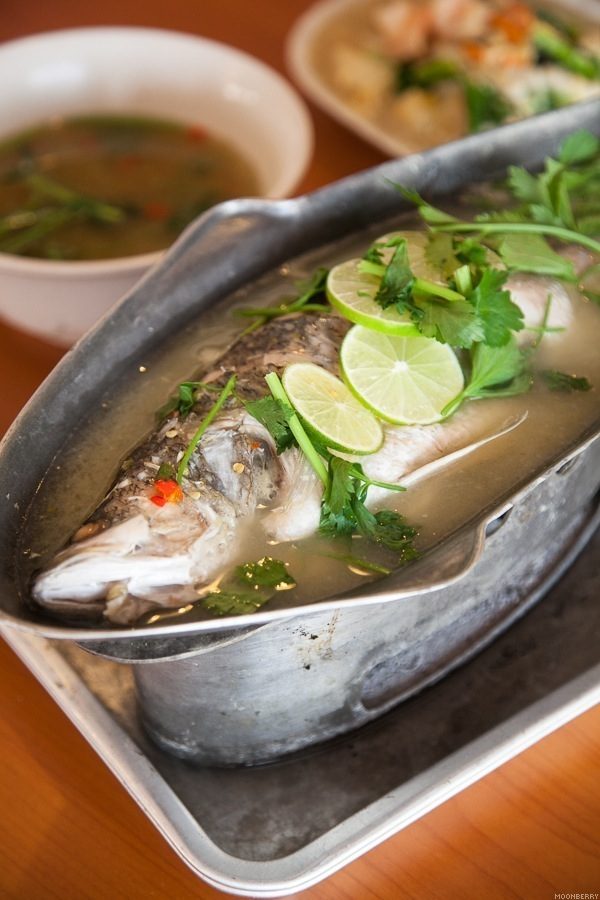 Sea Bass with Spicy Lemon Soup (also avail Catfish) S$SP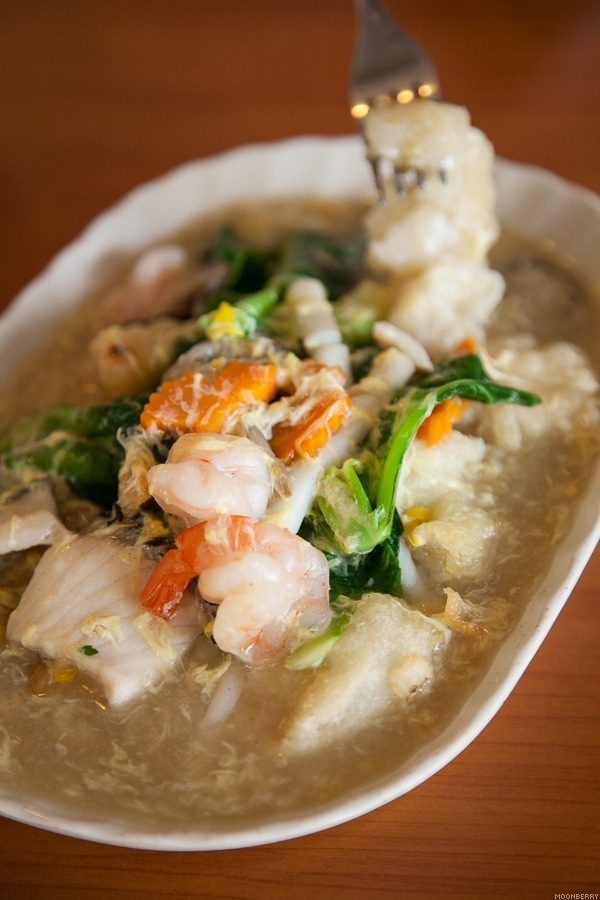 Crispy Lad Na with Seafood S$6.00 (also avail chicken and pork)
There wasn't one item on the dishes I had above which I didn't enjoy. Everything was yummy and satisfying. Even the Raw Prawn Salad, which I had for the first time, was delicious in spite of my initial concern about eating prawns raw that way. The Hommok Thai Style Otak was nice because it was served in a fresh coconut and succulent coconut flesh bits were incorporated into the steamed spiced seafood medley. The Smelly Beans with Prawns had great juxtaposition of textures – crunchy beans with prawns that were cooked just right and still had a springy bite.
My absolute fave had to be the Sea Bass in Spicy Lemon Soup as the broth was refreshing and the serving method over charcoal maintained a consistent heat without the fish being overcooked when it's been sitting on the table for too long.
Other food which I'd like to check out at Spicy Thai-Thai Cafe next time:
1. Mango Salad North Eastern Style with Fermented Fish and Crab
2. Clear Tom Yum Soup
3. BBQ Chicken Wing
4. Boxing Drumlets
5. Larb Moo Tok (spicy pork meatball larb)
6. Thai-style Balacan Fried Rice
7. Jim Jum (Thai charcoal claypot steamboat) $35.00/set
8. Mookata $35.00/set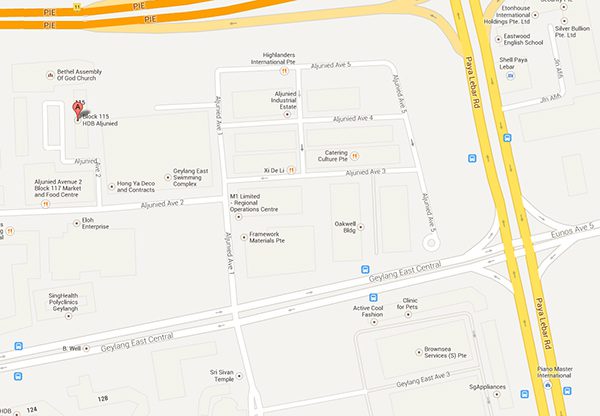 Spicy Thai-Thai Cafe
Blk 115 Aljunied Avenue 2, #01-35
S380115
Tel: +65-67478558
http://www.facebook.com/SpicyThaiThaiCafe