2 May 2012
---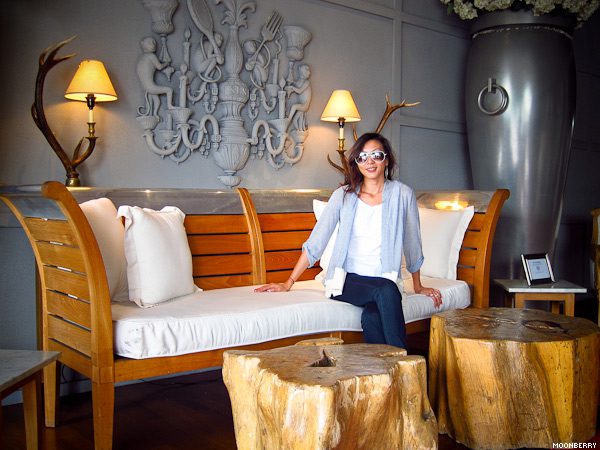 Not long ago when I was at LA, I stayed at the lovely SLS Hotel in Beverly Hills which is an amazing boutique hotel. I totally fell in love with the hotel and it has really beautiful chic branding too. The Bazaar, helmed by Chef José Andrés, is an ultra hip award-winning restaurant and it was conveniently located just downstairs at the hotel!!!
Lucky lucky me. It also turned out to be one of the places that my LA foodie friends highly recommended so I quickly made a dinner reservation during my stay there. The City of Angels has plenty of good eats, but there's no way I was gonna pass up on an award-winning, foodie-faved-and-raved restaurant that was right downstairs at my hotel!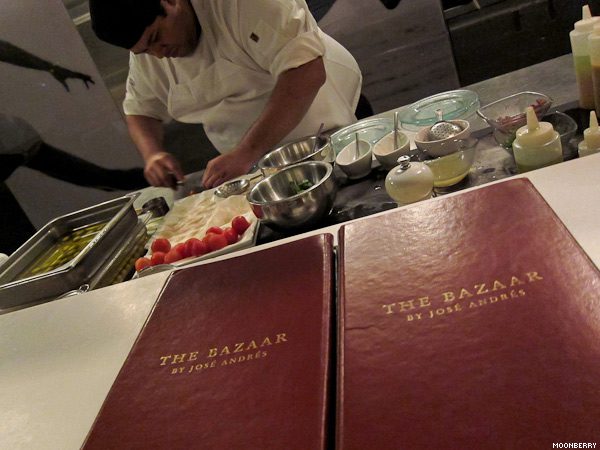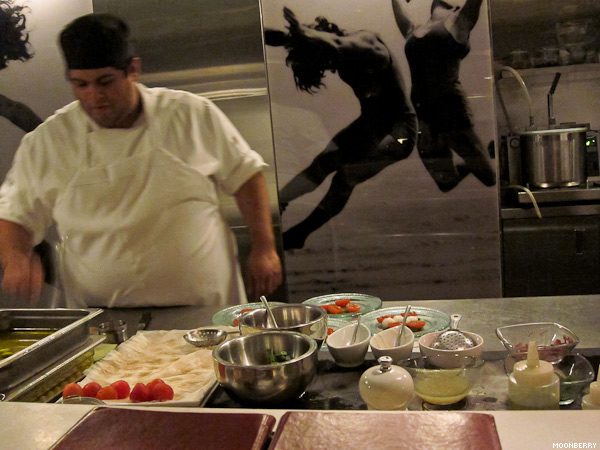 The Bazaar has a dark, club-like interior serving contemporary tapas based on the food concept of "molecular gastronomy". You must see the full menu online, to get a sense of the food that they serve there. All the food items there are an exceptional play of flavors and textures, imo.
I was lucky enough to be seated at the counter, directly facing the open kitchen where two chefs were preparing some of the dishes. Usually most people don't like being seated at the counter but I enjoy it because I get to see first-hand the chefs in action and see how they prepare the food.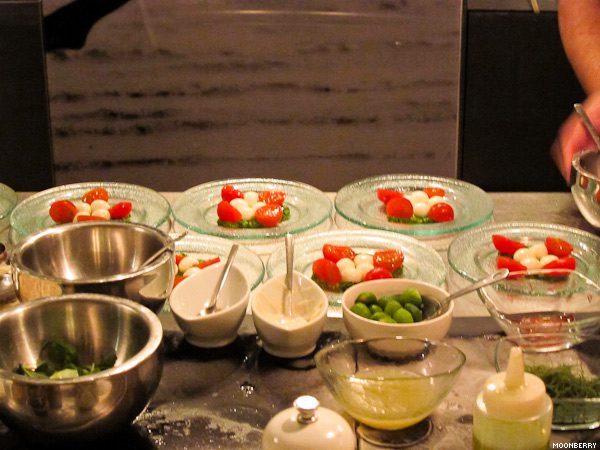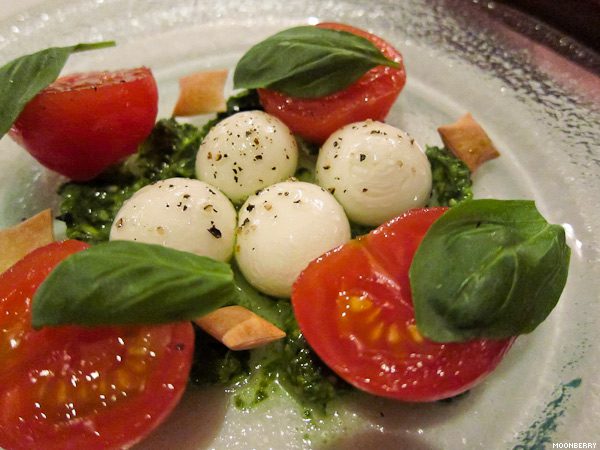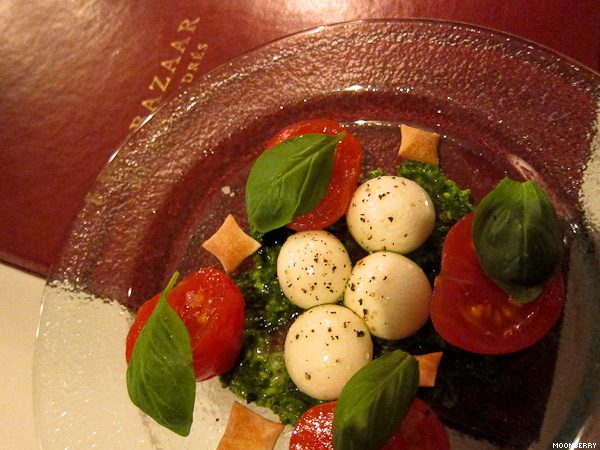 One of the very popular dishes there is the Not Your Everyday Caprésé Salad. The chefs were constantly assembling this out and it really turned out to be extremely special. Balls of liquid mozzarella that explode on contact combined with densely packed tomato, a single fresh basil leaf, pesto, and a tiny crunchy pocket of dough. It was really quite something. Definitely an experience, and a very delicious one too!
My Thai-American friend, Jansen, who's been to the Bazaar before said he'd totally fly back to LA just to have this. And I can totally understand why, coz I wanna do the exact same thing too! :)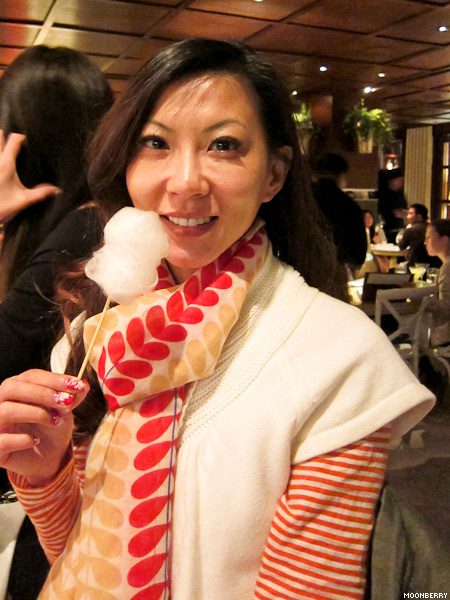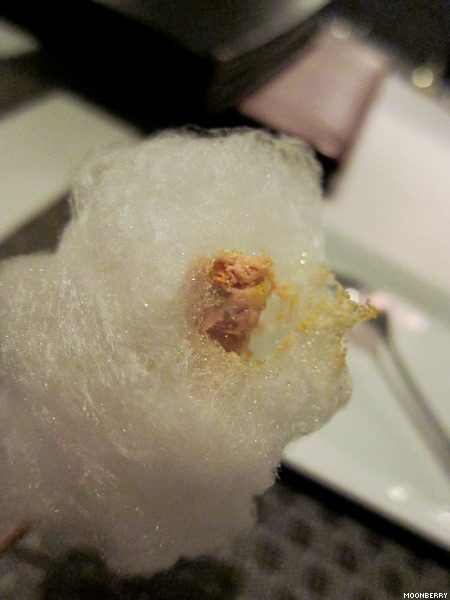 The other highlight of my meal at the Bazaar would be the Cotton Candy with Duck Liver. This was highly recommended by my Californian-native foodie pal, Paul, who told me days in advance that I MUST order this. So I did, as this one particular item was also raved about endlessly on Yelp.
At $5 a pop, this was a very extravagant snack that would disappear off its skewer in less than a second. I savored every delicate morsel of this rich foie gras wrapped inside the airy cotton candy. I think the pairing is ingenious! It was an indulgent yet precious experience. I probably could eat a dozen more of these, but I decided to save room for other tapas items on the menu.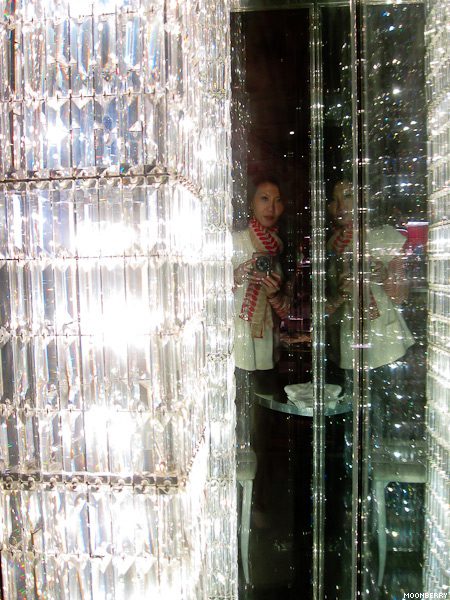 There's of course, always room for dessert and upon spying the grand dessert bar, I really had no excuse not to sample some of them. After the tapas meal, I was kindly invited to the Patisserie seating area for dessert course.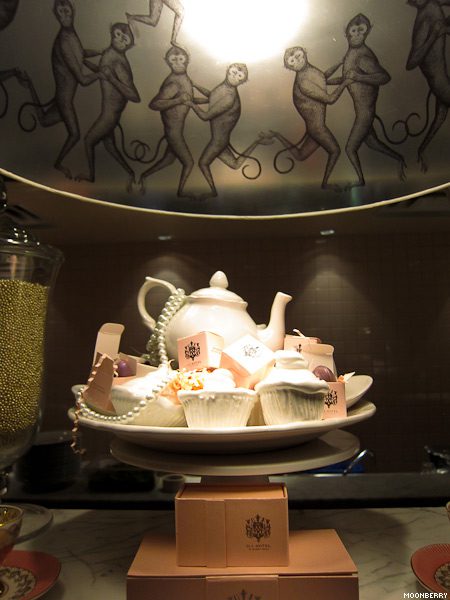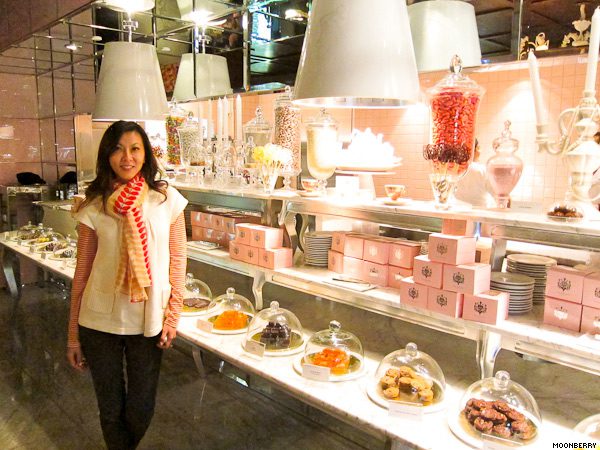 It was like being Alice in Wonderland… Sugarland, to be exact. A long bar of gorgeous-looking sweets. Yummy!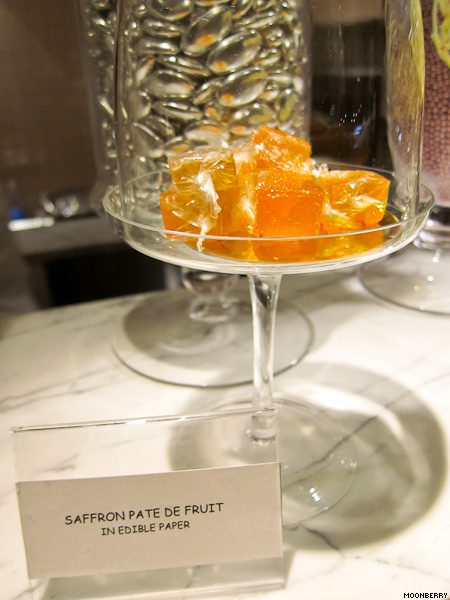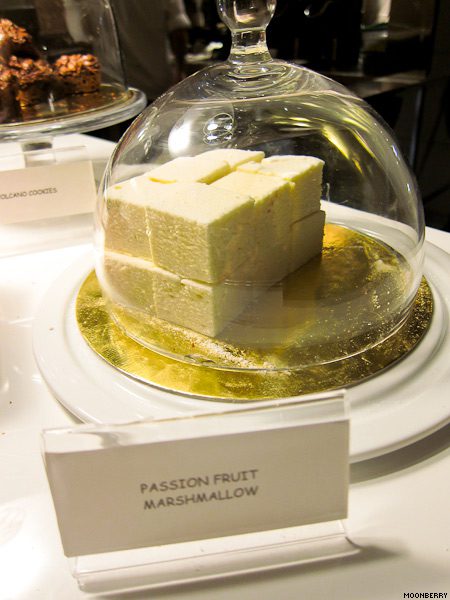 The desserts were equally as creative as the tapas menu! The Saffron Pate de Fruit in Edible Paper and Passion Fruit Marshmallow were a couple of what I had that evening. They were expectedly good.
It was quite a pricey dinner altogether and I felt like I could have more food. But everything I had there was outta this world delicious:
Braised Wagyu Beef Cheeks with California Citrus
Seared Scallops in Romesco Sauce
Not Your Everyday Caprésé Salad
Market Fish Ceviche and Avocado Roll with Jicama, Micro Cilantro and Coconut
Lemon Artichokes with Black Olive Tapenade and Dandelion
Cotton Candy Duck Liver
Sea Urchin with Avocado in Mini Steamed Buns
Passionfruit Marshmallow
Rice Crispy Bonbon
Saffron Pate de Fruit in Edible Paper
Maldon Sea Salt Tablet
Red Peppercorn Tablet
Of course, I took pictures of all the items listed above (and more!). Please ogle and drool at all the food pix over at my Facebook page → http://www.facebook.com/MBxMB. :)
The Bazaar by José Andrés? TWO THUMBS UP! Absolutely. Gosh, I want to go back to try all the other items on the tapas menu.
♥ℳ
---
If you are a foodie like me, please join me in standing up for real food!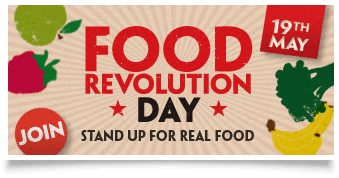 Food Revolution Day on 19 May is a chance for people who love food to come together to share information, talents and resources; to pass on their knowledge and highlight the world's food issues. All around the globe, people will work together to make a difference. Food Revolution Day is about connecting with your community through events at schools, restaurants, local businesses, dinner parties and farmers' markets. We want to inspire change in people's food habits and to promote the mission for better food and education for everyone.