9 Oct 2015
---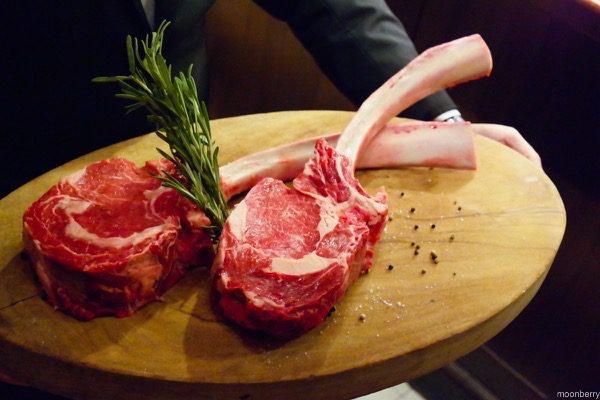 Get your appetite on for a hearty Tomahawk Steak Special at Raffles Hotel's Long Bar Steakhouse this October. Air-flown from Australia, the grain-fed tomahawk has higher marbling than its grass-fed counterpart, resulting in a steak that melts-in-the-mouth.
Everyone knows about Long Bar, the birth place of Singapore's most famous cocktail – the Singapore Sling. However, not everyone knows that adjacent to the iconic Long Bar, there's Long Bar Steakhouse. Sporting retro floor tiles that harken back to the colonial days, the ambiance here is relaxed but still classy and proper – befitting Raffles Hotel's long-standing grand dame status.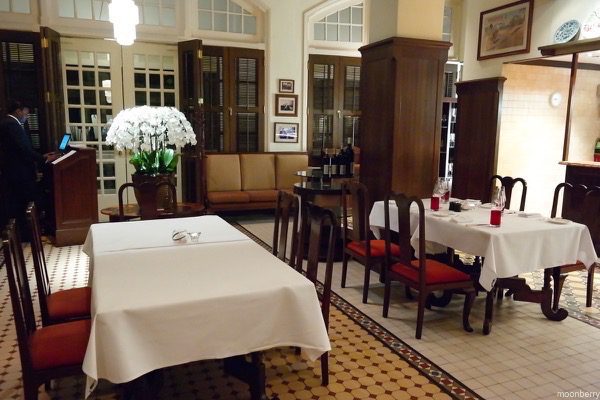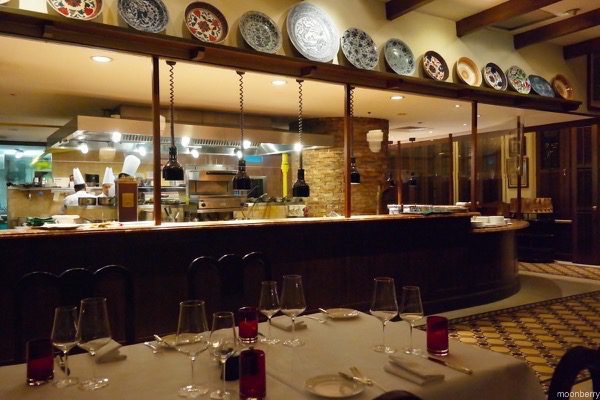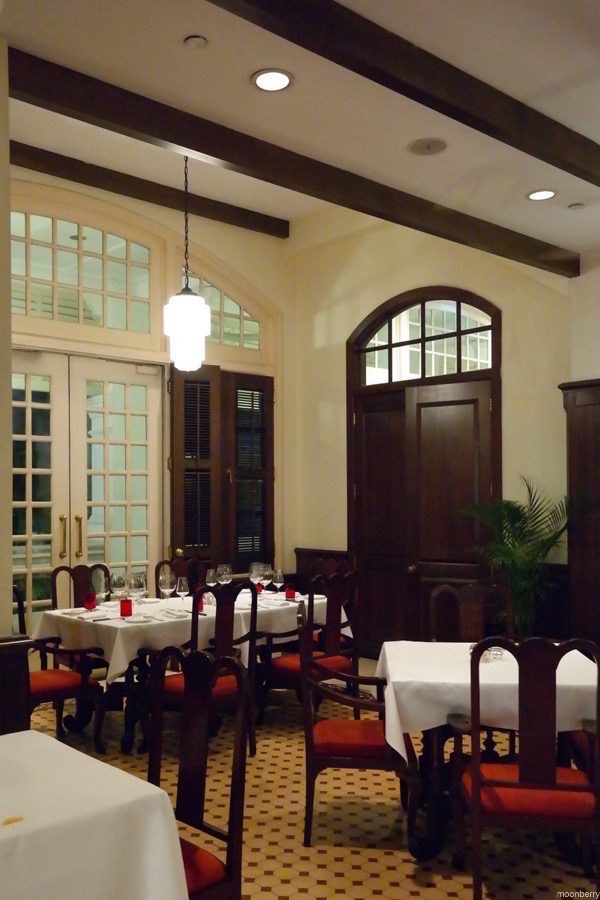 For this month only, the restaurant's resident steak expert Chef de Cuisine Kenny Chung, has specifically chosen to include the tomahawk, an on-the-bone rib eye steak about two inches thick, on Long Bar Steakhouse's premium list of prime cuts.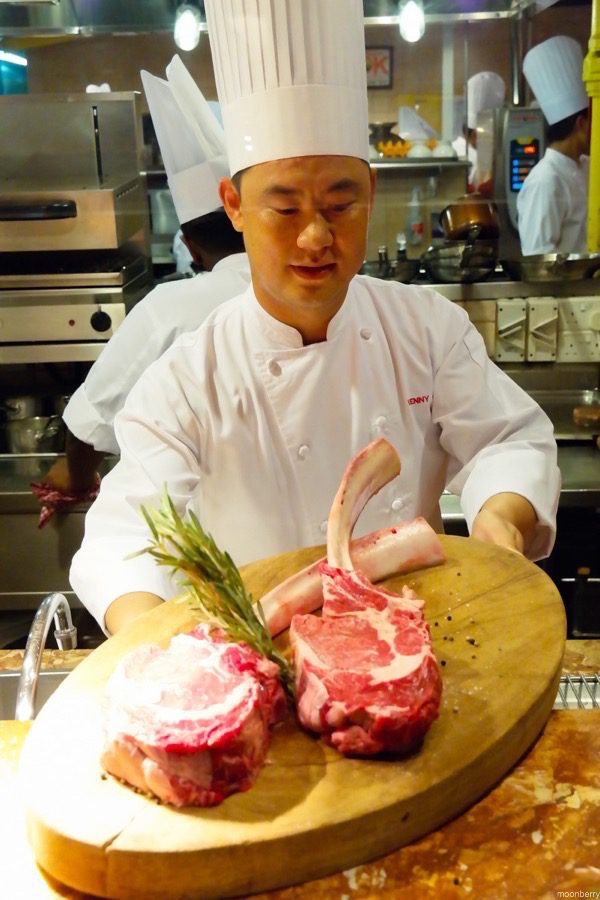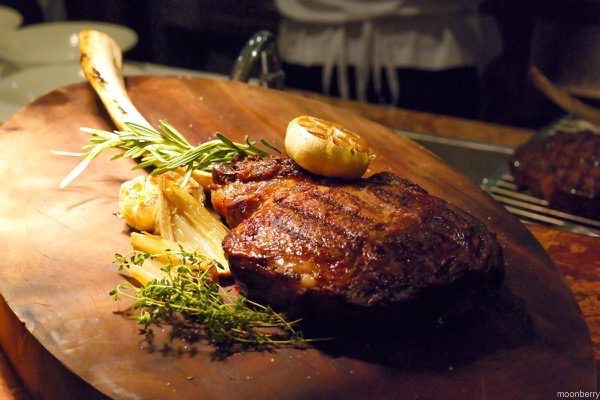 Chef Kenny simply seasons the tomahawk with salt and pepper then proceeds to put it on the grill for five minutes on each side. Next, he places it into a convection oven before finishing it in a pizza oven for about twenty minutes so it gradually forms a perfect outer crust while retaining a juicy centre with ample resting time afterwards.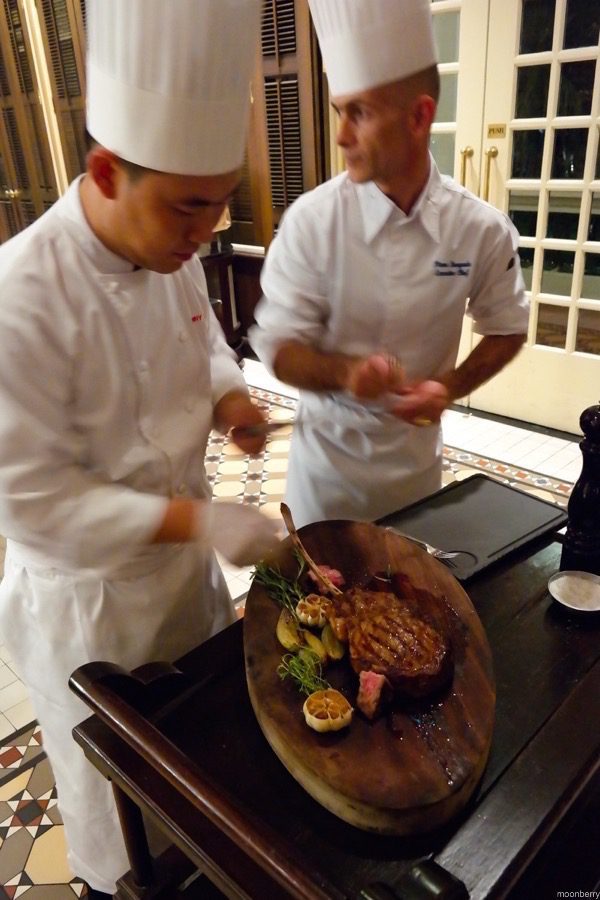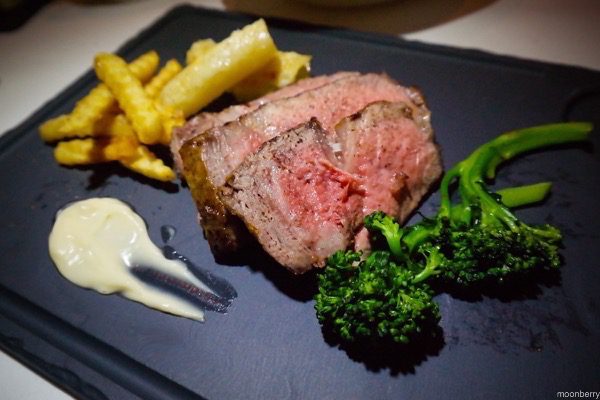 The sizeable steak is perfect for two to three diners and can be enjoyed alongside Long Bar Steakhouse's delectable side dishes such as the Sautéed Broccolini, French Fries with Truffle Salt, Baked Macaroni "Zita" with Comté Cheese.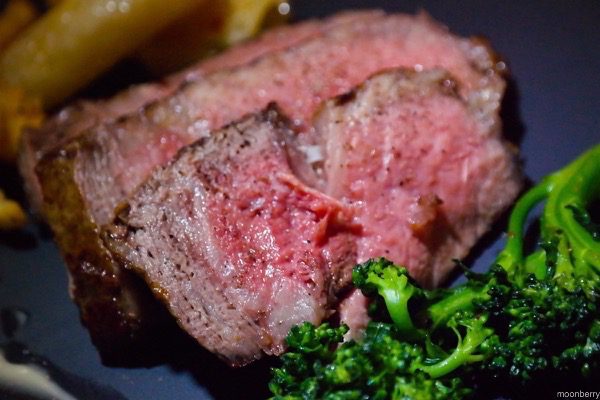 Often, the best food needs no fussy manhandling so that its natural goodness is allowed to shine through with little else to distract. The Tomahawk Steak which Chef Kenny prepared is adequately tender and unmistakably juicy. Typically a rib-eye kinda gal, the tomahawk lived up to my expectations. By itself, with no condiment to distract, it is full-flavoured and succulent. There are oiliness in some parts, which I recommend cutting off, but if you decide to ingest it anyway, you'll feel assured knowing that this is hormone-free premium meat.
There's a variety of other cuts of meat on the menu, but the Tasting of Filet Mignon (S$162) and Tasting of Rib Eye (S$179) which feature three different types of said cuts in each set caught my eye. Either one would be a fantastic sampler shared for two. There's also a bunch of appetizers and seafood options on the menu, including the sampler below.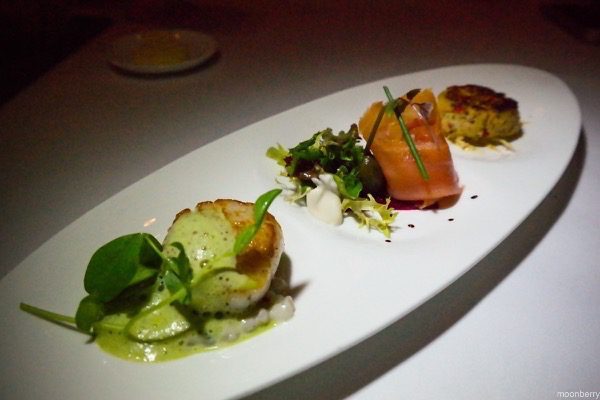 Long Bar Steakhouse Sampler (S$48): Seared Scallop, Scottish Smoked Salmon, and Dungeness Crab Cake.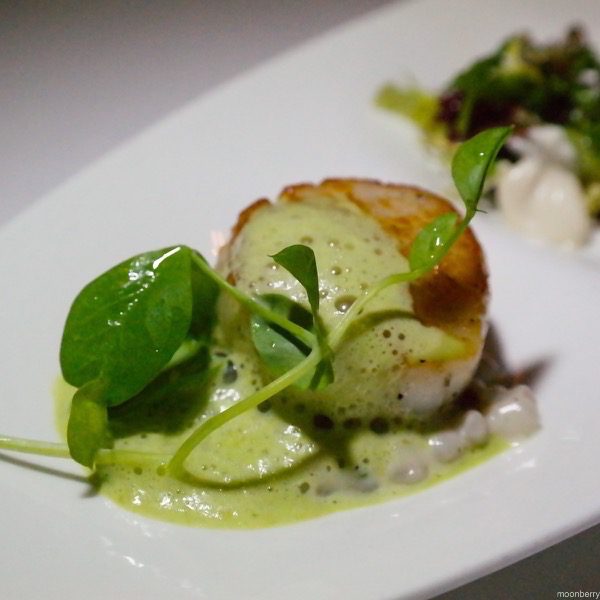 The Seared Scallop sits atop barley and green pea risotto, serving as a lovely texture counterpoint with mild flavors that don't steal the thunder from the scallop.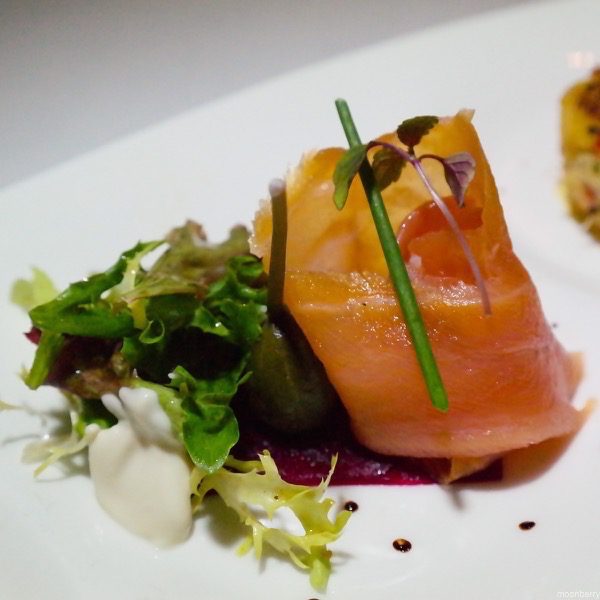 Here, a slice of Scottish Smoked Salmon rests atop a thin slice of marinated beet, with a pickled caper berry, a small dollop of whipped cream and micro-salad.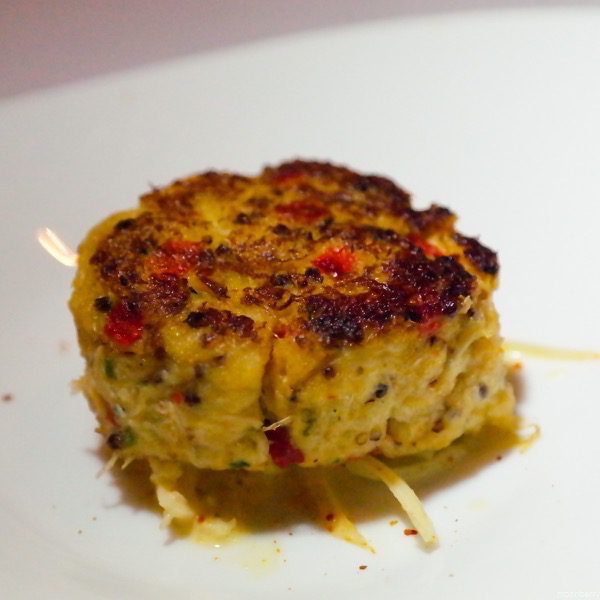 My personal favorite out of the three, this lump Dungeness Crab Cake is paired with curried celeriac remoulade.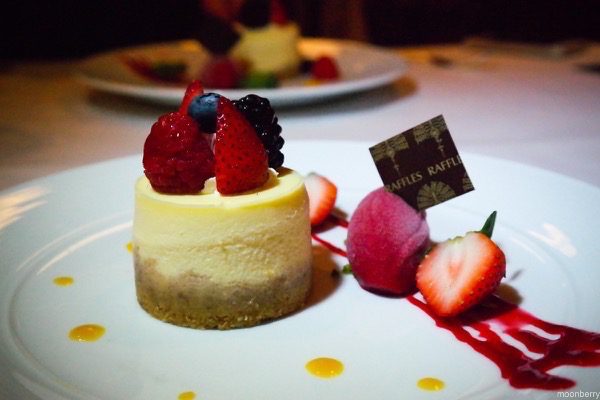 Last but not least, a Cheese Cake with Raspberry Coulis and Mixed Berries marks the end of dinner with a sweet ending.
The Tomahawk Steak Special is available at Long Bar Steakhouse only for the month October at S$265++.
Nomz,
Mb.