6 Jan 2012
---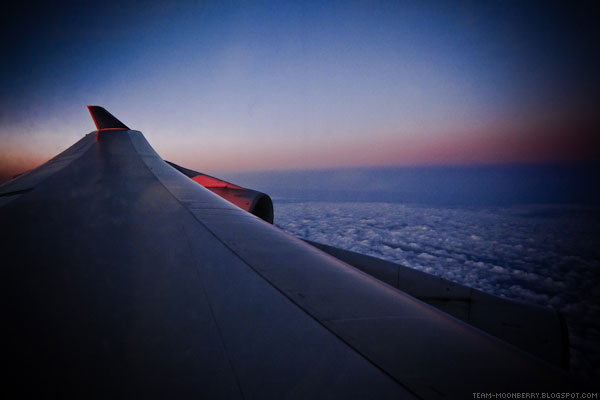 Flying towards the sunrise indicates that before long the plane will be touching down at JFK.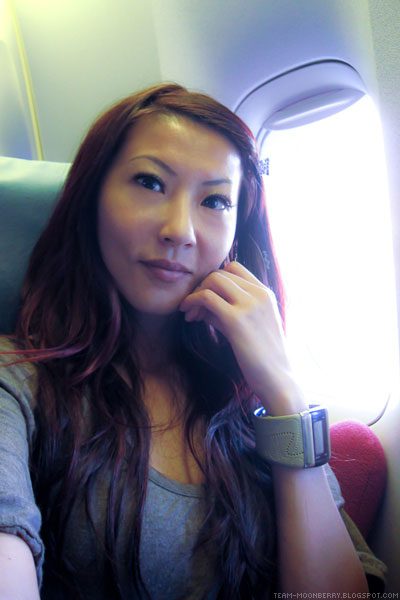 Long flight, window seat. Always. For the additional comfort of having something to lean on while sleeping. I don't know how I managed to kill 14 hours (first leg) and 8 hours (second leg) so easily because these days the long flight from SG-NY went by very quickly for me. Maybe it's the excitement of going home. :)
It's been a while. I ought to head home soon because I miss it very much. But what's new.
xo,
-MB.