8 Feb 2014
---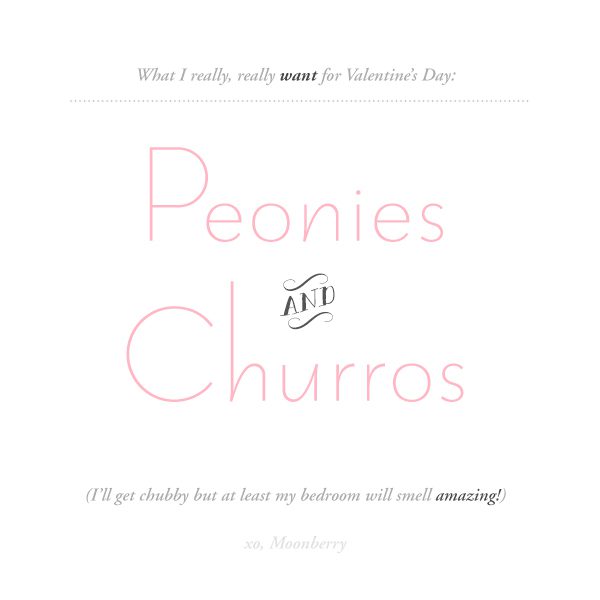 You know what I think would be really awesome to have this Valentine's Day? PEONIES. Lotsa and lotsa of them; they are my favest flowers and I'll accept any color – thank youuu. And CHURROS. Churros! Who can say no to churros? Chocolate-dipped strawberries are so yesterday, I'm all about fried dough rolled in sugar and dipped in oozy-woozy melted chocolate these days. Mmm-mmm-mmm.
Anyhoo, have you heard of this book called The 5 Love Languages: The Secret to Love That Lasts
? It's an international best-seller written by Dr. Gary Chapman who outlines five ways to express and experience love. Dr. Chapman calls them "love languages" and the five languages are: gifts, quality time, words of affirmation, acts of service, and physical touch.
I've taken the quiz a couple of times before over the years and it always yielded the same results for me. I respond greatly to acts of service, followed by physical touch. I am neutral towards receiving gifts, a-okay with words of affirmation and so so about quality time.
i. I won't lie, I am very particular on the things that I receive as gifts (I know, I know, I'm the worst kind).
ii. I secretly want to crawl into a hole whenever people dish me compliments (like when the tuina female masseuse was gushing about my 'enviable' body and 'smooth' skin during a massage session; uhm hello, I'm feeling really uncomfortable and vulnerable here, not to mention NAKED!?!).
iii. I am a quiet loner hermit-type (this one shouldn't be a surprise to anyone; although I do appreciate it when you give me space but still linger around close enough within peripheral vision so that I'm still breathing the same air as you but please limit conversations to a minimum).
With ALL that said, here are some ways to express affections based on The 5 Languages of Love for Valentine's Day. I think it's essential to know what your sweetie's "love language" is, so that you can come up with your own to make him/her happy and feel loved.
#1 Gifts: Ideas that I think are cute/cool/sweet/not-too-cheesy. I wouldn't mind receiving these – maybe, I dunno; better leave some room to be pleasantly surprised… It's the thought that counts, sure, okay.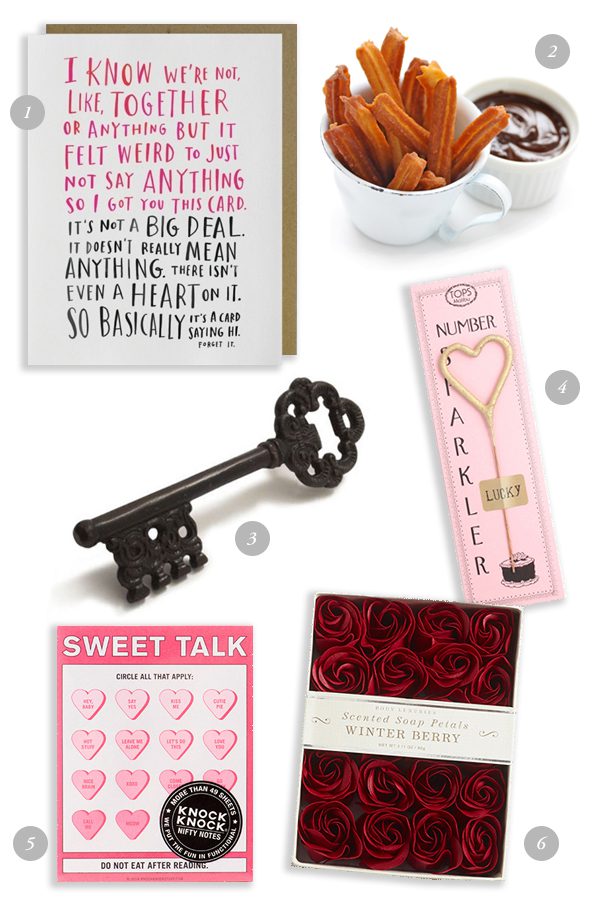 1. Awkward Dating Card by Emily McDowell 2. Churros (recipe) 3. Vintage Key Bottle Opener 4. Golden Heart Sparkler Wand 5. Sweet Talk Nifty Notes 6. Winter Berry Soap Petals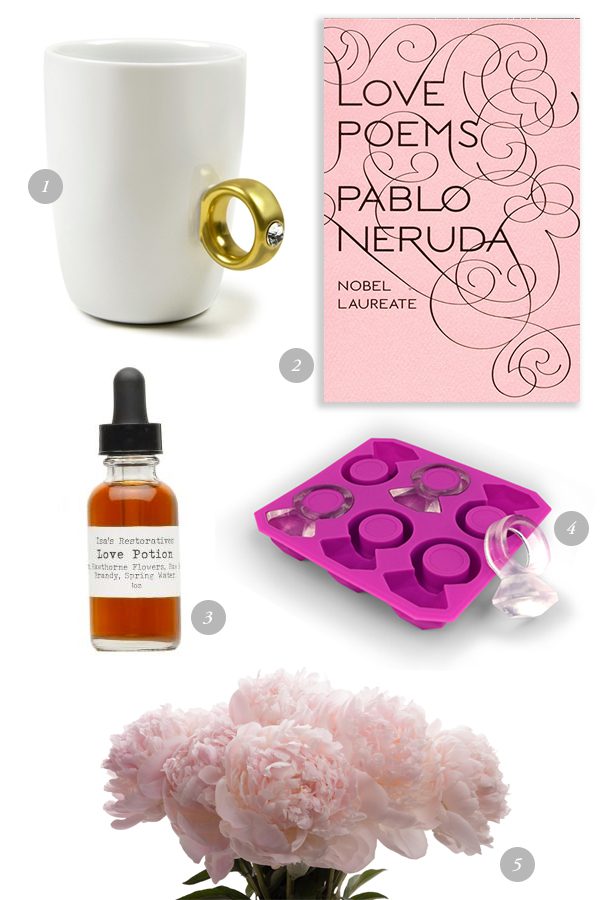 1. 2 Carat Cup 2. Love Poems by Pablo Neruda
 3. Isa's Restoratives Love Potion 4.Diamond Ring Ice Tray 5. Loads and loads and loads of peonies.
#2 Quality Time: Not big on gifts? Allergic to flowers? May I suggest the g.spa Romantic Escape for a very lovely day spa experience designed for two?
Housed in a cavernous space on Guillemard Road, g.spa is one of Singapore's largest indoor spa with over 24,300 sq feet. For SG$288, you and yours can spend the whole day at the spa and experience a 60-minute massage together in a couple's room equipped with a private jacuzzi for two (hubba, hubba), complimentary free flow of ala carte buffet with hot and cold beverages, herbal teas. Additionally, you also get access to hot pools, steam baths and expansive relaxation lounges all day. Operation hours are 11am-11pm weekdays and 11am-3am on weekends! I love places that are still open late into the night. It's Valentine's Day and all so please put away your phones, start staring lovingly into each other's eyes.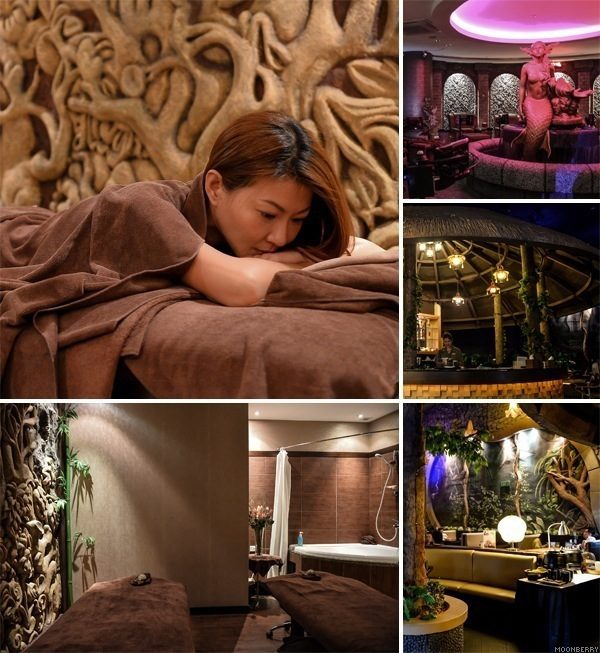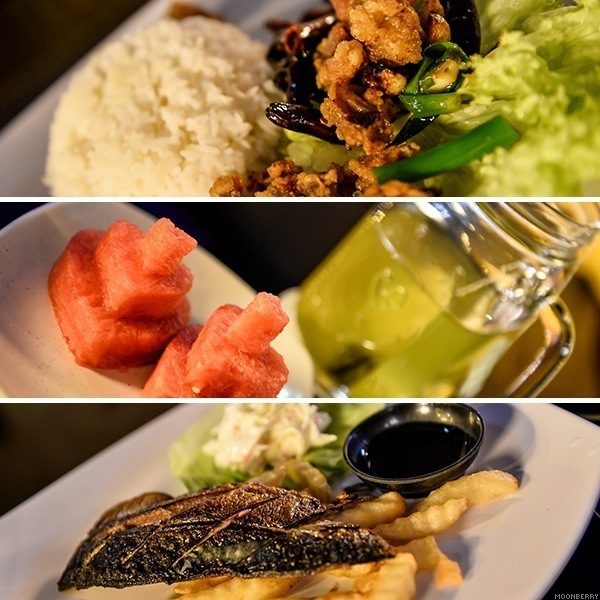 This promotion is valid for the month of February and it is of really good value! You even get to take home an aromatherapy burner as a gift. Call (+65) 6280-8988 for appointment and get more info on this fabulous promotion at g-spa Facebook page. It's truly a wonderful day spa experience not to be missed. I've been there and I think it's great for spending quality time on a Valentine's Day date.
#3 Words of Affirmation: Words of love tell the other person just how special they are for you and how much you care for them. Not that you need an occasion to proclaim how awesome-buns your honeylumpspeacheslovemuffinsexypookie is, but sometimes it's sweet for him/her to hear you say it. And say it often. Pile on the terms of endearment!
#4 Acts of Service: PUT THE DAMN TOILET SEAT DOWN. 'Nuff said. (And don't do this!) Get extra brownie points by cooking or baking something; the best is you do the dishes afterwards too. Carrying heavy stuff for me never fails to bring forth a wave of gross and warm fuzzy feelings in my belly which involuntarily causes a smug silly grin to be pasted on my face all day. I can go on and on listing the various acts of service that have made me giddy and mawkish before.
For reals, I have a hard time remembering what people have given or said to me in the past, but I can remember very distinctly moments of affectionate gestures. (You say crazy, I say affectionate.) One of the most memorable ones is that one time when I, at 2 am on a cold rainy night, said "Honey, I am having this sudden urge to drink a cold glass of orange juice right now" (of which there was not a single drop in the fridge) and he replied without the slightest hesitation, "Ok, I'll go out to get you some now". And he did! Hopped out of bed, changed out of his pjs, jumped into the car, drove to the supermarket and came back with good ole' orange juice that I randomly craved. That was it, my fate was sealed and I fell in love.
I can't help it, I respond to this "love language" in a very big way and it propels me to cloud nine.
#5 Physical Touch: When was the last time you walked hand in hand with your partner? Holding hands can help you to stay calm and stress free. When you hold hands, it symbolises that you are being present with each other. It's such a small simple act of mindfulness, and it lets your partner know you feel connected with him/her. It sends a signal that not only you are happy but are also enjoying each other's company. No expensive gifts or sweet talk can convey your devotion as much as the mere gesture of holding hands can. :)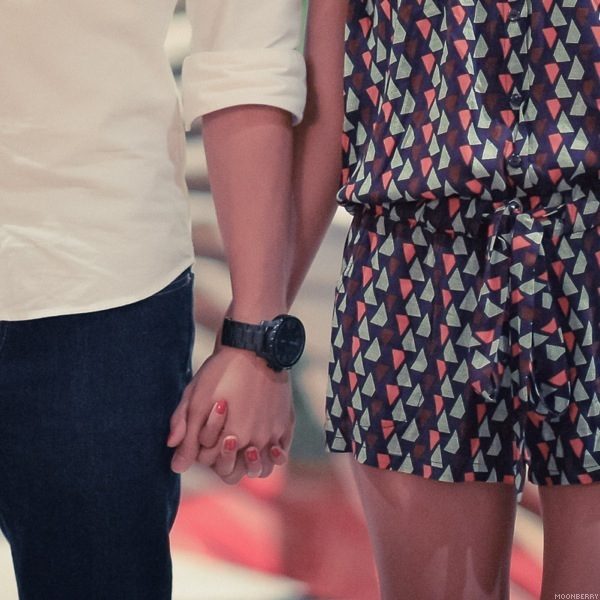 Hugs do wonders too. Hugging someone you care about can ease stress and anxiety, lower blood pressure and a simple embrace seems to increase levels of oxytocin, aka the "love hormone". Here's another sweet memory: I remember vividly eons ago… I was very frazzled at work, so I texted: "Honey, it's so damn stressful around here and this is one shitty-ass day. The project is bleh-bleh-bleh, client is meh-meh-meh, co-workers are being feh-feh-feh. It's crazy depressing and frustrating. Geez, I can totally use a hug right about now". The reply coming from the other end was short but on-point: "I'll be there in ten minutes". Naturally I shrugged it off because that'd be the silliest thing for anyone to trek across town from one office to another in the middle of a workday just to deliver a hug – and in the middle of a bitingly cold winter afternoon too. Guess what? Less than ten minutes later, he really showed up at my office lobby and gave me the biggest hug ever, in front of everyone! Dayamn. Now that's romancing! I totally cruised through the rest of that project afterwards, I was mellow like jello – hello, the surly bitch had suddenly left the building, y'all – and nothing could dampen my spirits. If memory serves correctly, up to this day no one has one-upped that just yet. (Or perhaps I'm being a sappy sentimentalist with selective memory.)
Oh, love is sweet, grand gestures have ruined me and made the path forward towering for those of feeble spirit. Psst, don't hate the player, hate the game. Do you know what your language of love is and which ones you respond to the most? Take the quiz and share with me in the comments below.
What's the most romantic Valentine's Day you've had? Have a sweet one this year. :)
♥,
-MB.