10 May 2012
---
Thought I'll share with you my guest appearance in one of the videos that's been produced for Food Revolution Day Singapore. A bunch of us made good eats together in the kitchen and filmed it. Check out the video below, in which I helped to prepare homemade pesto.
I have no idea when Episode 2 will be available, so why don't I share first the recipes of what we assembled that day?
Food was prepared courtesy of Jacob from Cook Snap Eat Love.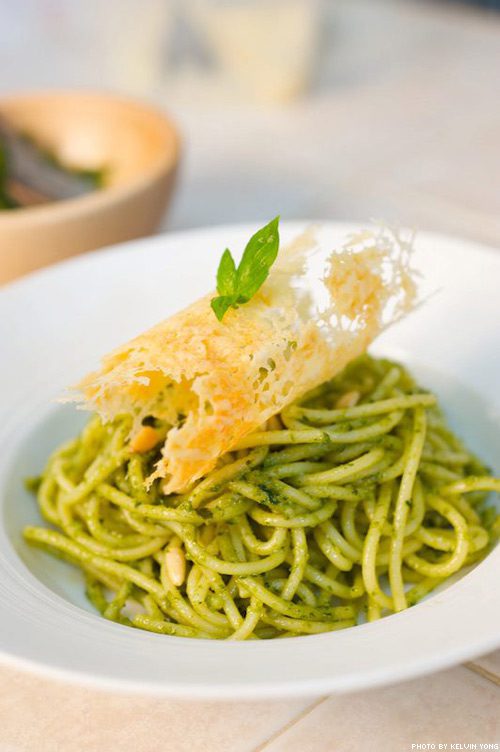 Pesto Spaghetti or Spaghetti al Pesto
Ingredients: serves 4
– Pasta – 600g
– Pesto – 4 tablespoons or to taste
– Extra Virgin Olive Oil or Hot water
– Grated parmesan to garnish
– Pine nuts to garnish
Mise-En-Place:
– Boil Pasta, following the instructions on the box
Assembly:
– Mix Pesto with Pasta, adding hot water or olive oil to moisten
– Garnish with grated parmesan and pine nuts
– Serve!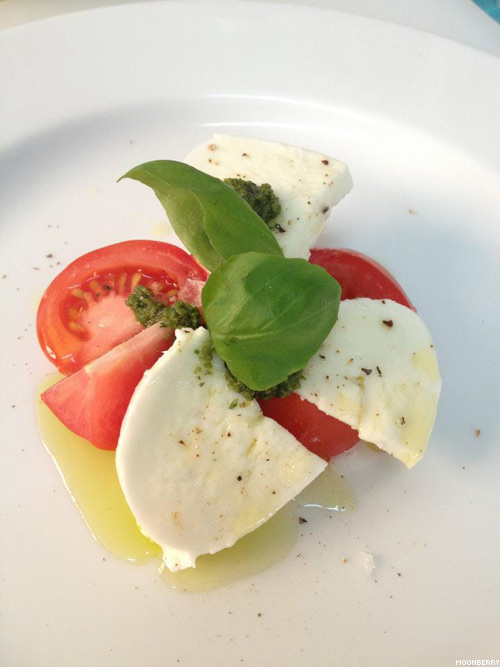 Salad Caprese or Insalata Caprese
Ingredients: Serves 2
– Vine Ripened Tomatoes – 2 Nos
– Fresh Mozzarella – 1 Nos
– Extra Virgin Olive Oil
– Basil Leaves for Garnish
– Salt and Pepper to Taste
Mise-En-Place:
– Cut Tomatoes and Mozzarella into wedges
– Lighten Pesto with Extra Virgin Olive Oil
Assembly:
– Put Together Tomatoes and Mozzarella
– Drizzle with Pesto
– Drizzle with a little Extra Virgin Olive Oil
– Season with Salt and Pepper
– Garnish with Basil Leaves
– Serve!
To stay in the loop, visit Food Revolution Singapore Facebook Page and follow @FoodRevSG on Twitter. And of course, save the date – May 19th! Join me and other food lovers that day at the free event. :D
A lot of Singapore-based food bloggers have also posted about this event on their blogs and I'd like to share the blog love by urging all my readers to pay them a visit. Check out what they've written in support of the upcoming Food Revolution Day in Singapore:
Cook Snap Eat Love
Lobster Paints
SG Food On Foot
AiMakan
Miss Tam Chiak
Melicacy
If I have missed anyone, please forgive and leave me a comment with your blog url. Thanks!
---
If you are a foodie like me, please join me in standing up for real food!
Food Revolution Day on 19 May is a chance for people who love food to come together to share information, talents and resources; to pass on their knowledge and highlight the world's food issues. All around the globe, people will work together to make a difference. Food Revolution Day is about connecting with your community through events at schools, restaurants, local businesses, dinner parties and farmers' markets. We want to inspire change in people's food habits and to promote the mission for better food and education for everyone.