2 Nov 2012
---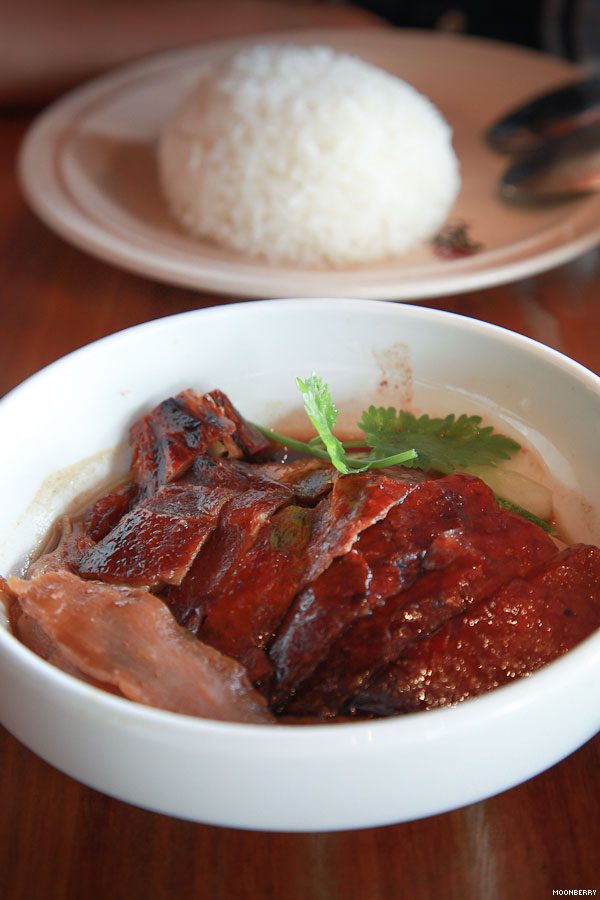 We all know how Chicken Rice is the unofficial (or is it official?) national food of Singapore. I enjoy eating that from time to time, but I have a much bigger preference for the other poultry: duck. I find duck rice, comprised of slices of Teochew-style braised duck served over yam rice to be very comforting. It is also a very Singaporean dish, usually found in hawker centers for about $4 a plate, as I have not found this served elsewhere in other Asian countries I have visited. Having lived in a predominantly Asian neighborhood in NY for two decades, Cantonese-style roast duck is something that I used to eat quite often and I love dipping the duck in the accompanying plum sauce. The sweet and sour flavors cuts through the duck's fattiness. That's the thing with duck, I find that it has a characteristic fatty taste. Which I suppose is why Peking duck is a prized dish where you savor the crispy skin only.
Duck meat has a nutritional make-up that still surprises most people. Lean duck has 25% more protein than other poultry, high in Vitamin B (helps metabolism) and Vitamin E (slows ageing). There is a growing demand for duck meat these years as it is a good source of Protein, Iron, Niacin and Selenium. It is also low in saturated fat. Moreover, it helps to reduce body heat, enabling a stronger mind and body as a whole.
I know that some people are not crazy about duck because some has said it has a slight game-y taste. For me, nothing is worse than rubbery duck (no, not the bathtub yellow variety). I mean, duck that's been incorrectly prepared or overcooked, resulting in very rubbery and chewy texture, so difficult to tear and bite into. (._.)"
I am happy that there is no shortage of choices when it comes to places that serve duck in Singapore, be it prepared Asian style or Western style. So I compiled a list and here's sharing with you my favorite ways to eat duck in this city.
●●●
1. Duck Roasted with Angelica Herb
Dian Xiao Er's specialty and signature dish Duck Roasted with Angelica Herb 当归烤鸭 is made of  lean duck that's been roasted with traditional Chinese herb dang gui, giving it a bittersweet aroma. Dang gui aka Angelica herb has medicinal properties that give this dish a healthy edge. I enjoy this tremendously when paired with Dian Xiao Er's special chili sauce that contains lime juice (I think).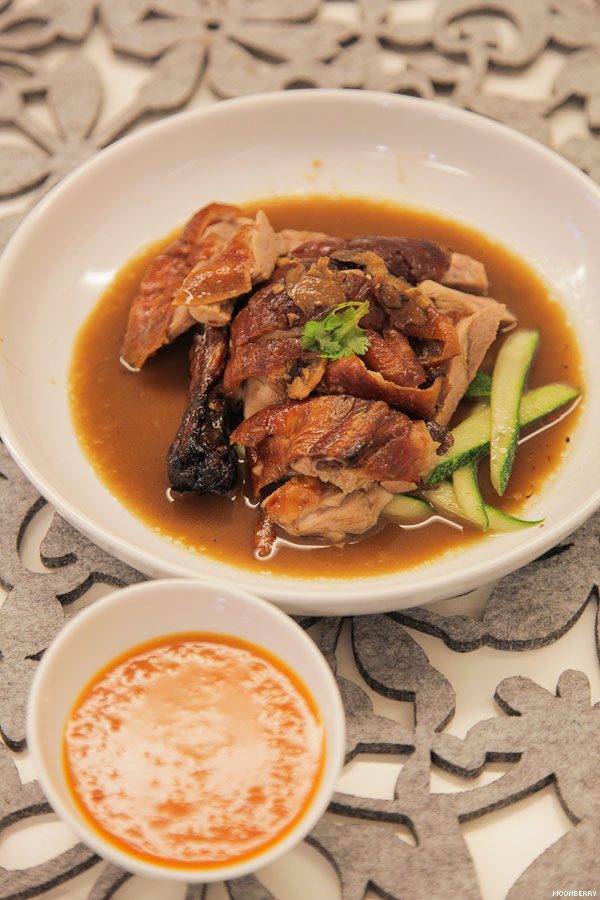 Dian Xiao Er (Vivocity)
#02-137/8 VivoCity
Tel: 6376 9786
●●●
2. Kway Chap
Kway Chap is Teochew dish of flat, broad rice sheets in a soup made with dark soy sauce, served with pig offal, braised duck meat, various kinds of beancurd, preserved salted vegetables, braised peanuts and and hard-boiled eggs. A very flavorful and hearty dish best enjoyed as brunch with family or friends.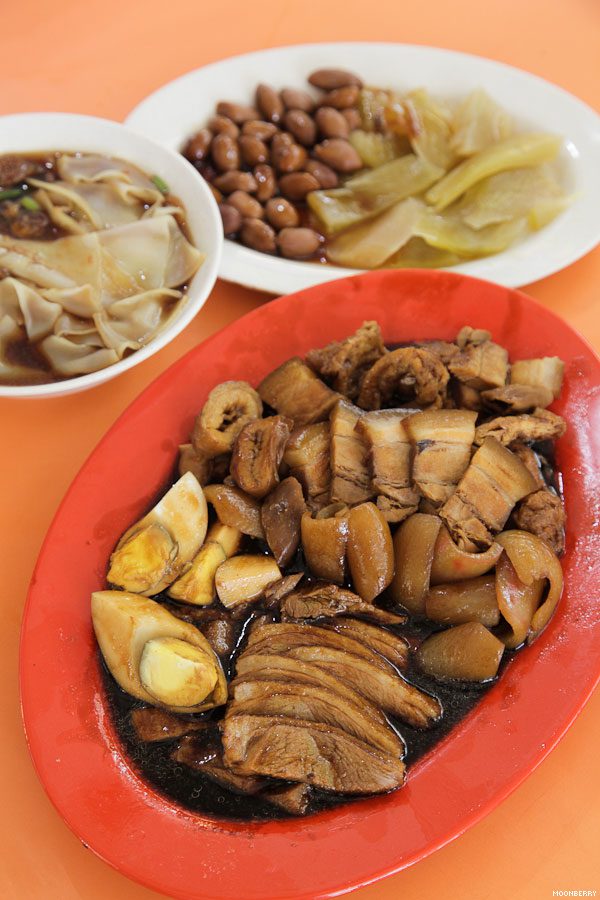 Tong Kee Traditional Braised Duck
Haig Road Market & Cooked Food Centre
Blk 13/14 Haig Road #01-58
●●●
3. Duck and Bamboo Shoot Vermicelli Noodle Soup
A Vietnamese street food, Bun Mang Vit, is basically chunky pieces of duck (often with bone attached) and slices of bamboo shoots in a rice vermicelli soup. I find the duck meat nicely corresponds to the stringy fiber-y texture of bamboo shoots in this delicious noodle soup, served with ginger-fish sauce-chili dip. I don't know if this dish is served in Vietnam with julienned kai lan stems (I suspect that's what the curly green thing is) but I like it coz I adds a nice crunch to this noodle soup.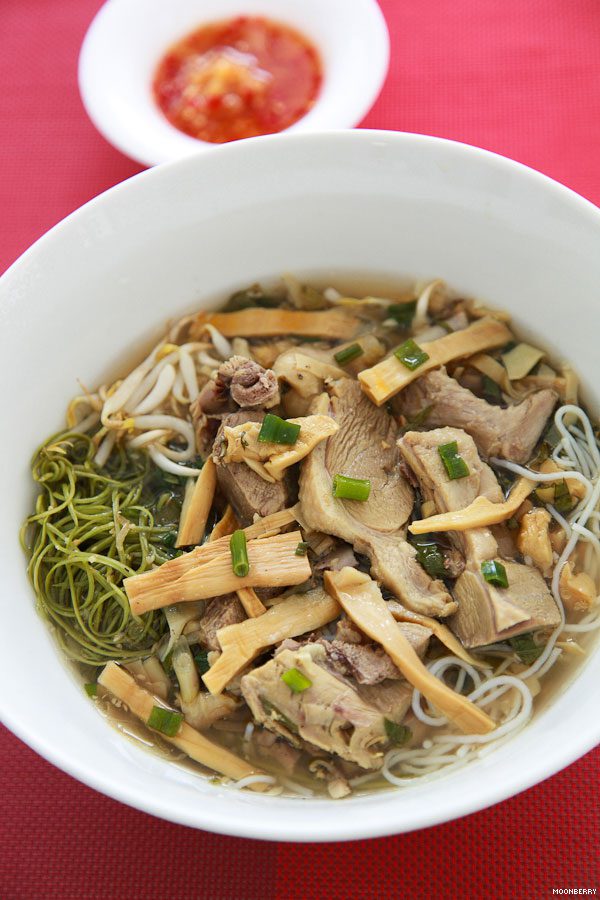 Long Phung Vietnamese Restaurant
159 Joo Chiat Road
Tel: 9105 8519
●●●
4. Duck Rillette
Duck Rillette is duck meat pate, used as spread on bread or toast, and served at room temperature with a side of grainy mustard, pearl onions and cornichons. I like having this for lunch with a glass of white wine on an idyllic afternoon. (And daydream about being in Paris again as I tear into a piece of baguette and spread some Duck Rillette onto it.)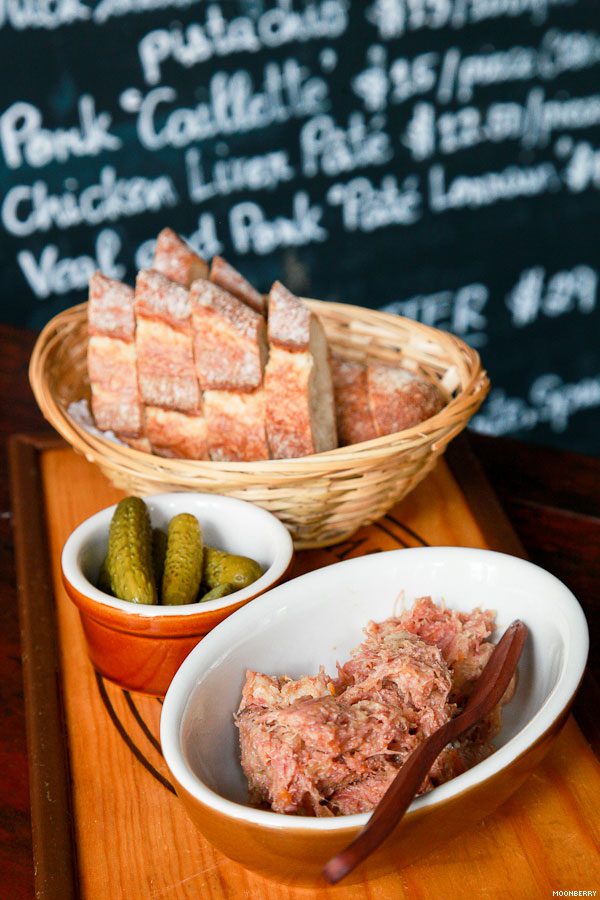 Le Bistrot du Sommelier
53 Armenian Street
Tel: 6333 1982
●●●
5. Duck Soup with Preserved Chinese Mustard
Duck Soup with Preserved Chinese Mustard, aka Itik Sio, is a Malaysian-Peranakan soup that's commonly served at home dinners. Preserved and salted Chinese Mustard in thick chunky slices and tomato wedges are added into the soup. "Itik" or sometimes spelled "Itek", is the Malay word for duck.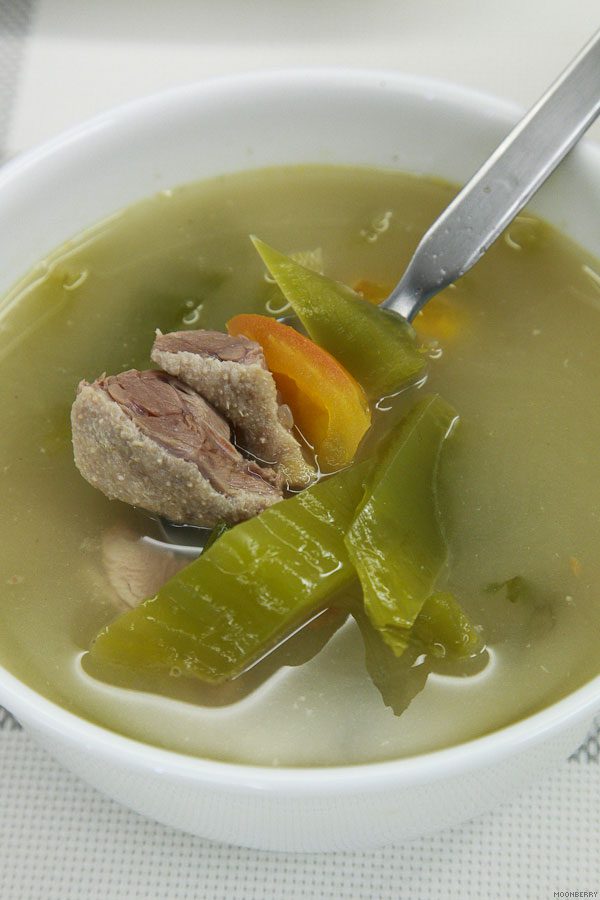 Guan Hoe Soon
38 Joo Chiat Place
Tel: 6344 2761
●●●
6. Chilled Soba with Roasted Duck
Premium French duck specially air-flown, is served alongside chilled soba — Japanese noodles made from freshly grinded buckwheat that's prepared daily on premise. The Japanese name for this dish is Hiyashi Kamo Soba. The duck meat is tender and succulent, the more you chew, the more aromatic and tasty the meat will be. Paired with chilled soba and a gentle broth, this is a hearty, healthy and enjoyable meal.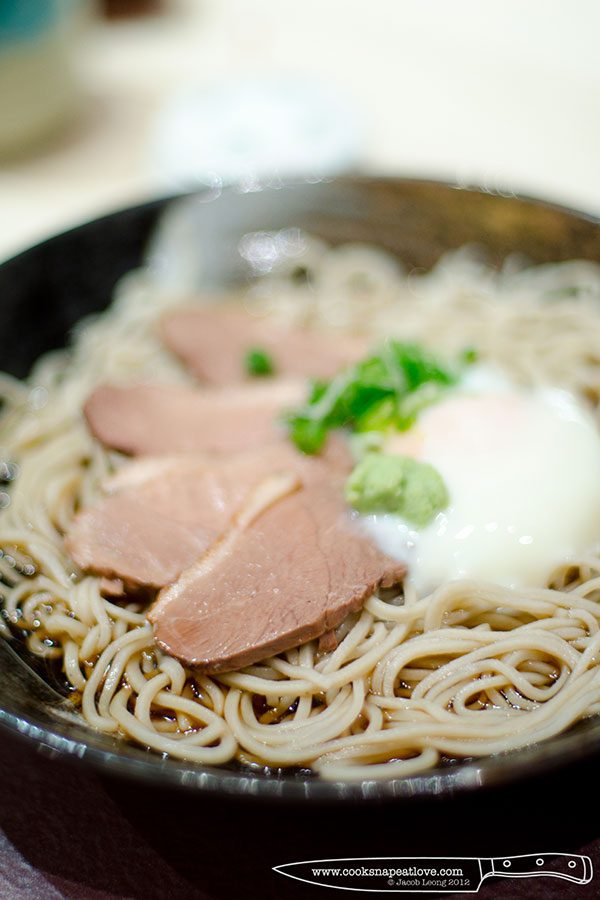 Shimbashi Soba
#B1-41 Paragon
290 Orchard Road
Tel: 6735 9882
---
This list took me like over a month to compile, coz I don't eat duck in every meal. If you have other interesting and delicious duck dishes that you'd like to share with me, please leave me a comment below. I'm always up for duck! :9~
Quack-quack,
-MB.