9 Sep 2013
---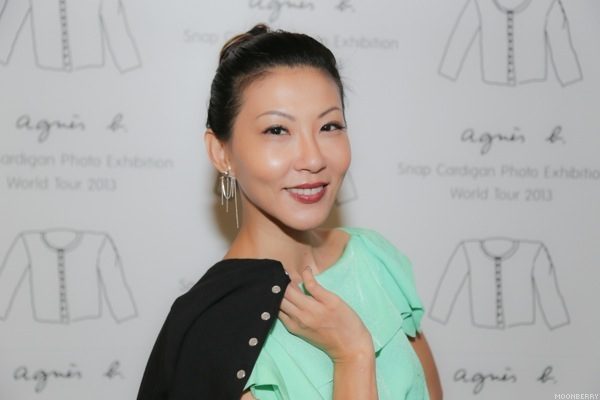 The quintessential and timeless French label, Agnès b., embraces its artistic spirit and cements its status as the iconic lifestyle brand with the launch and exclusive preview of the Agnès b. Snap Cardigan Photo Exhibition in Singapore. Held at The Paragon's Atrium, the exhibition is a beautiful display of lights and illuminated silhouettes of the label's iconic snap cardigan, a hand-illustrated drawing made by designer, Agnès b. herself.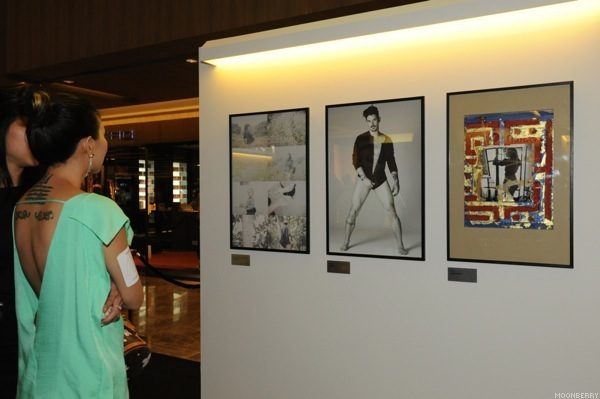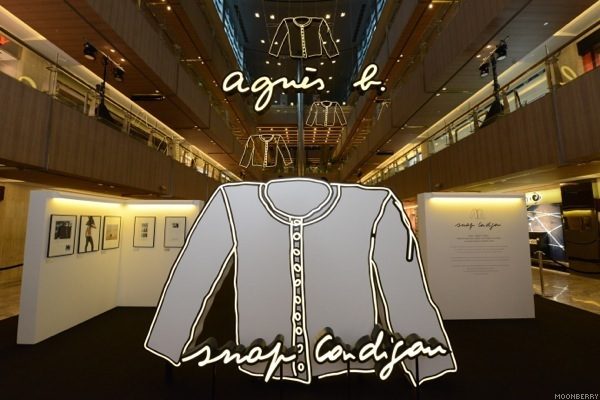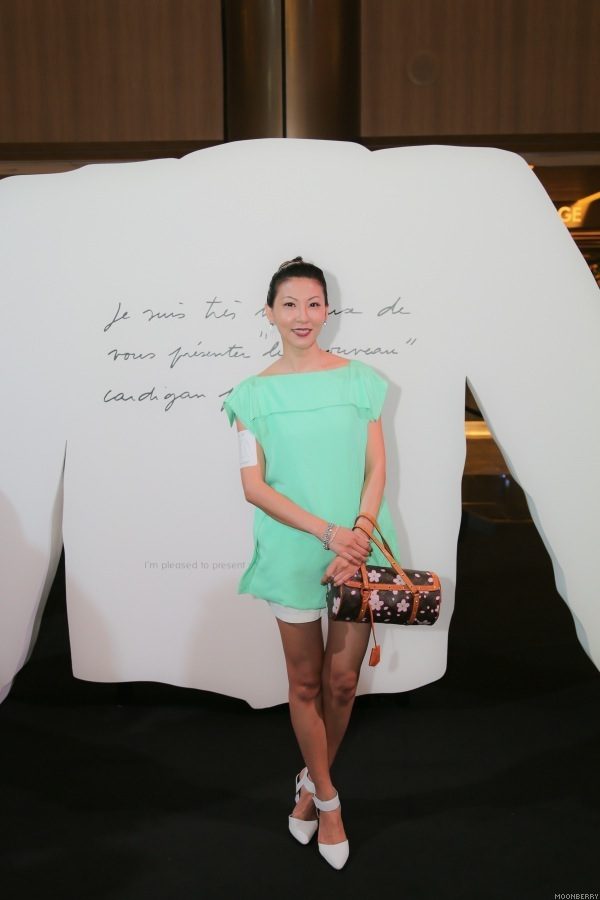 The exhibition showcases 70 photographs archived from over two decades of history where the brand's  hallmark silhouette plays muse to the lens of internationally renowned artists and photographers such as European artists Mikael Lafontan and Agnes Bonnot. In addition, LED display screens line the exhibition halls to project street looks of Asia's  influential tastemakers clothed in Agnès b. apparel.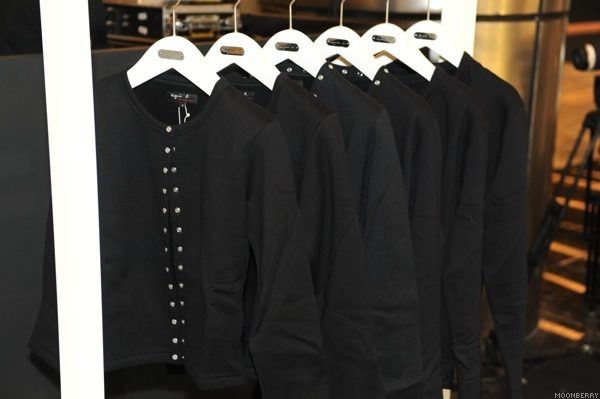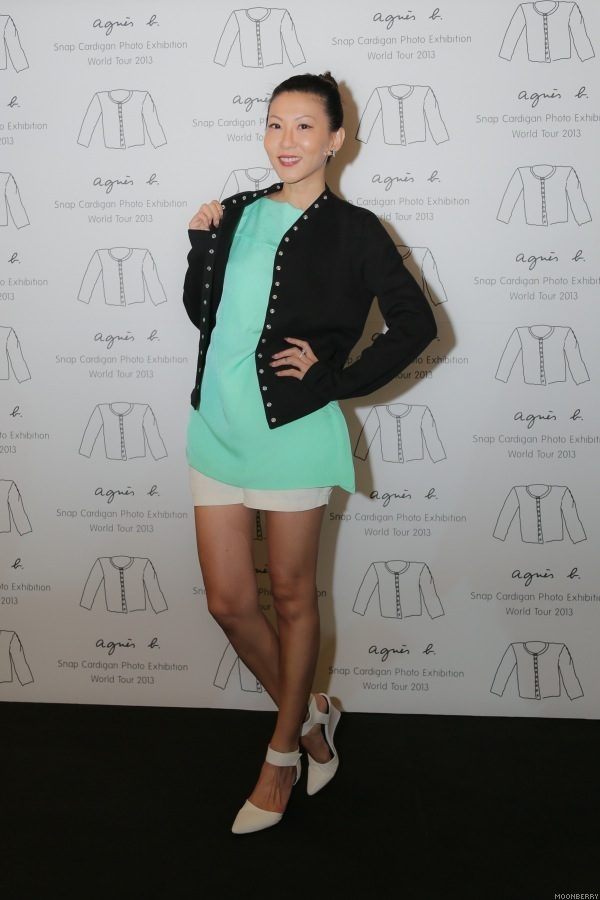 The origin of the snap cardigan dated all the way back in 1972. In the hot, sweltering summer of 1972, Agnès cut up a sweatshirt in two and added a few fasteners. The snap cardigan was born. In 1979, the snap cardigan was officially launched in Agnès b. boutique in Paris and also continuously grows alongside the brand at a fast pace across the international boundary. Classics, simplicity and timeless spells the nature of snap cardigans. Its basic style is versatile for mix & match and all occasions to create a myriad of your own co-ordinations. Match it with classic suit skirt or pants for work or just in tandem with a pair of jeans for a causal look.
Influenced by the brand's lifestyle attitude, Agnès feels that the snap cardigan will look different on different types of people, which inspire her to organize an exhibition later. In keeping its longevity heritage, Agnès b.'s effortless variation in design emphasizes on application of fabrics, colours and snap buttons. This evocative development of snap cardigan results in over 150 colours produced from the beginning and more than 40 variations in shapes or fabrics. Nowadays, the snap cardigan has gained a remarkable response and has been widely dressed on people in their own ways and styles around the world.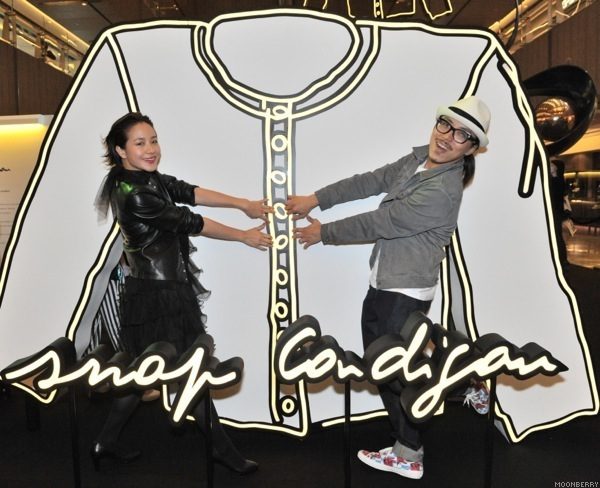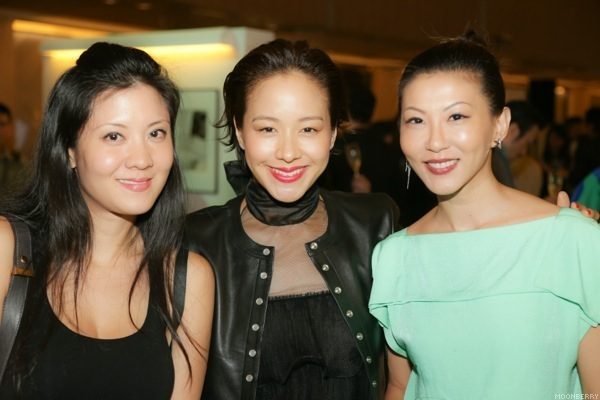 Gracing the preview event were renowned local photographer Leslie Kee and Hong Kong starlet Karena Lam, two of the seven artists who unveiled their collaborations for the exhibition. Other artworks unveiled included those from Singaporean filmmaker Royston Tan, Hong Kong visual artist Lam Wai Kit, Taiwanese songstress Cheer Chan and contemporary photographers Wang Ning De and Fisher Yu.
This preview at The Paragon Shopping Centre marked the first stop of the global photo exhibition – a gesture paying homage to the label's iconic silhouette. The Singapore Snap Cardigan Exhibition will run from 5 – 14 September 2013 at The Paragon Shopping Centre. After which, the exhibition will travel to Taipei, Taiwan and then to Hong Kong, before concluding in Shanghai, China for its Asian leg. Thereafter, the exhibition will head to the United States of America, London, the United Kingdom and Paris, France in 2014.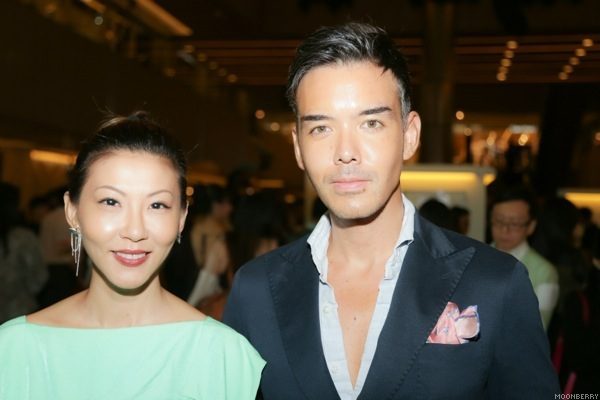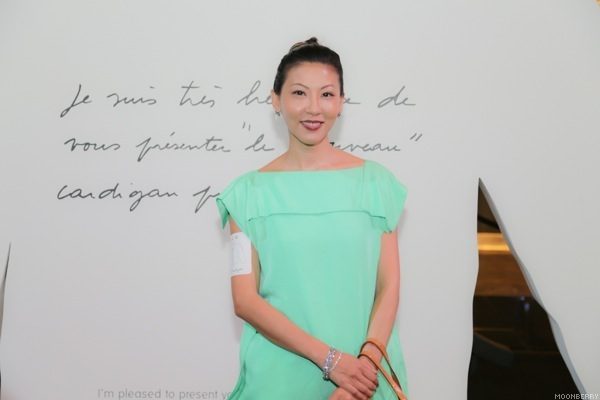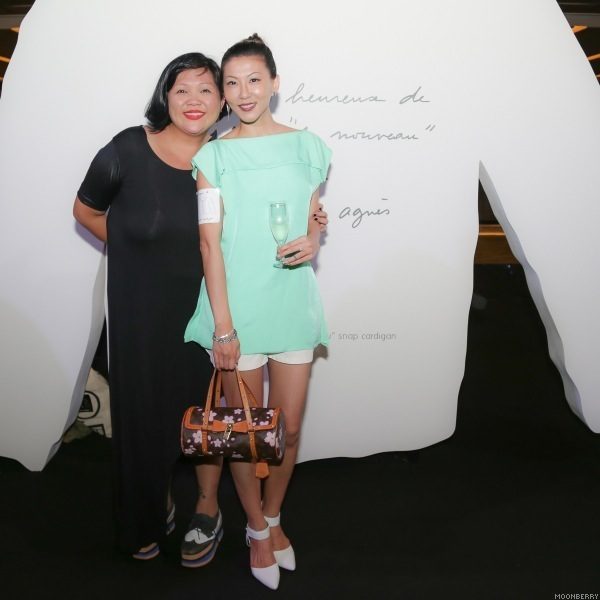 Complementing the exhibition, limited edition Agnès b. Snap Cardigan Photo Exhibition merchandise are now available at Agnès b. VOYAGE at The Paragon. Exclusive accessories adorned with signature Agnès b. snap cardigan prints such as tote bags, umbrellas, pouches and flasks will be sold alongside the exhibition.
Retailing at SGD395 each, special edition snap cardigans adorned with artworks from the exhibition will be sold at Agnès b. VOYAGE as well. A broader variety of snap cardigans will also be made available at the store with a fuller range of colours and designs. Retail prices range from SGD335 to SGD375 for both HOMME and FEMME pieces.
Further reading on agnès b. Snap Cardigan Photo Exhibition.
Photo credits: superadrianme.com ♥