18 Apr 2012
---
As a regular go-to stylist for Taiwanese celebrities, Judy Lin (林叶亭) has written numerous books on DIY Beauty. Citing her busy schedule and lack of patience to endure two hours at hair salons and beauty parlors, the mother of two boys who still looks fabulous at 45. Fans of the famous Taiwanese TV program on beauty and style 女人我最大 will find Judy Lin very familiar as she is a regular guest on the show. Through the TV program, she has established a fanatic following in China, Taiwan and Singapore who find her beauty tips on hair styling, skincare and body slimming both practical and insightful.
I had the great honor to get up-close and personal with Judy Lin as her guest model recently, during which she demonstrated the use of SHILLS Moisturizing & Whitening Cold Gel Mask and SHILLS Caribbean Waterproof Ice UV Spray SPF50, on stage for a Beauty DIY show organized by Beauty Bistro.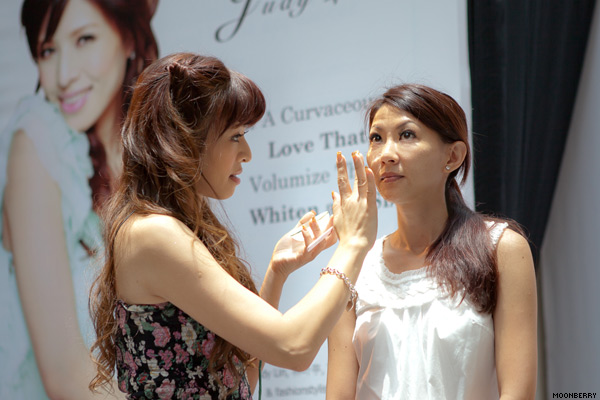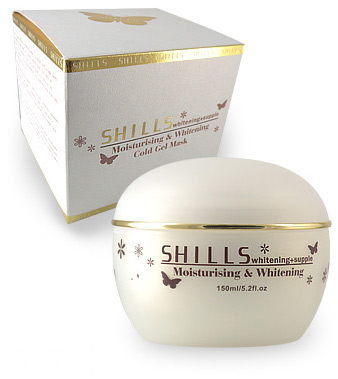 A little bit about the SHILLS Moisturizing & Whitening Cold Gel Mask:
The cold mask, with its Q shield texture gives your skin an instant rush of coolness. Cools and refreshes your skin in hot summer weather. This product soothes and comforts skin that has been baked under the sun. Reinforced with moisture retention elements and nutrients suitable for a wide range of skin types. It coalesces with skin surface to increase water retention, providing a triple benefit for supple taut and translucent skin.
During the demonstration, Judy measured separately the hydration level and temperature of my skin prior to applying the mask on me. After putting on the mask for about 10 minutes or so, she measured these again and the results were astounding!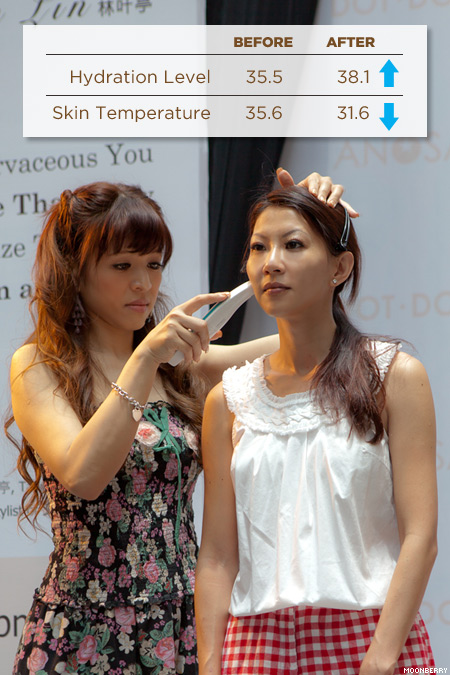 My skin actually did become more moisturized and cooler. And all it took was ten minutes of using the mask! (I must mention in full disclosure that I was sitting in the sun during those ten minutes of waiting time, so it took me by surprise that the mask worked.)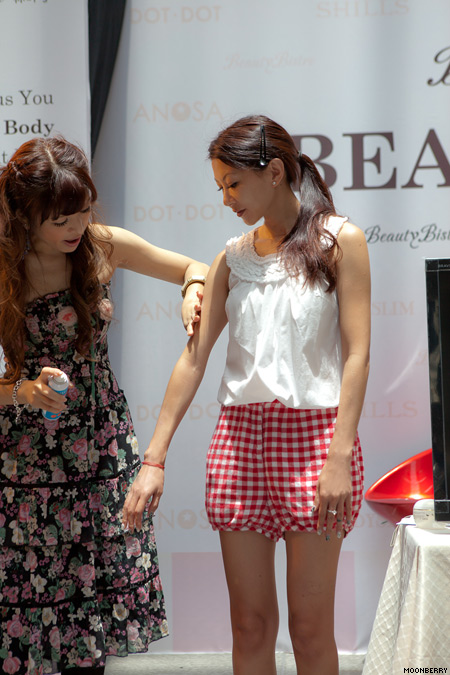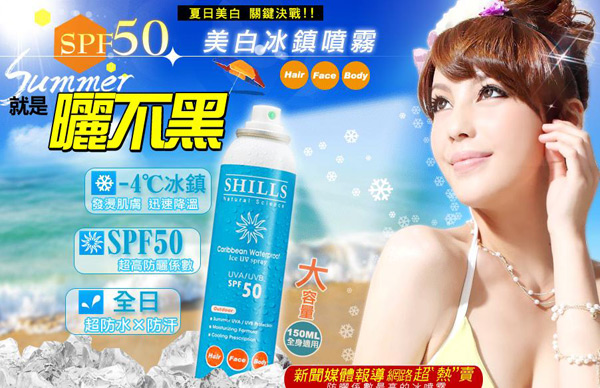 Here's the SHILLS Caribbean Waterproof Ice UV Spray SPF50 that she applied on me. Tip: This spray works on hair, face and body too.
These two products are available at the Beauty Bistro Counters at the following stores:
John Little Departmental Store (Plaza Singapura, Marina Square, Jurong Point), OG (Orchard, Chinatown, Albert Complex), All Sasa Stores. Selected Beauty Bistro products are also available at: Watsons (selected Outlets), Tins & Bottles (Century Square, #03-26), Tutti Fruitti (Rivervale Plaza, #01-09). Get the full details at www.beautybistro.com.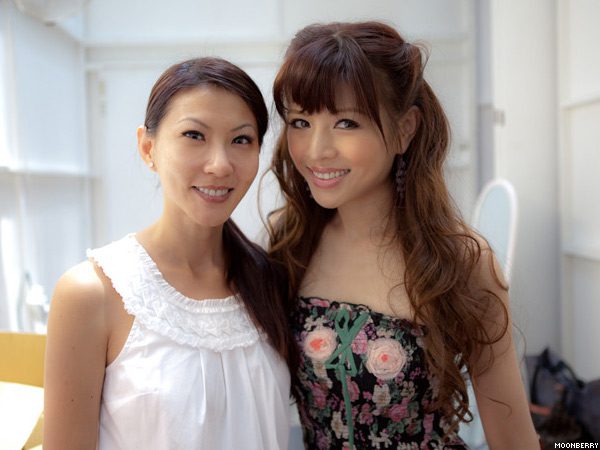 Judy Lin does not look anywhere near her actual age! *impressive*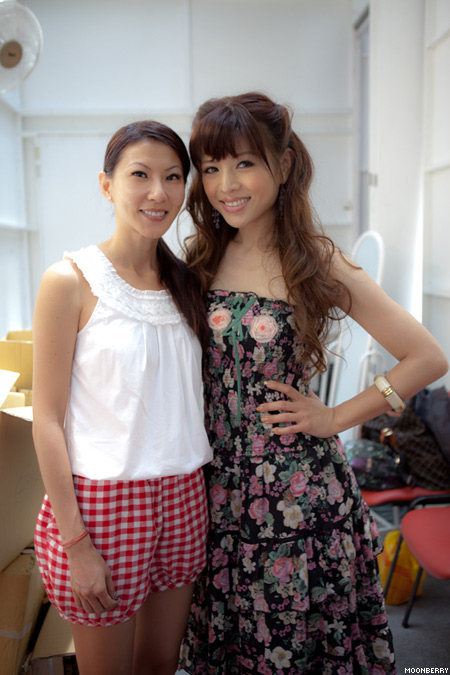 Meanwhile, I could use some styling tips from (er. I've been losing a lot of weight so none of my clothes fit correctly these days. Judy's style tip for me is probably gonna be either put on some weight, or start shopping at the children's department. :p j/k~ heh!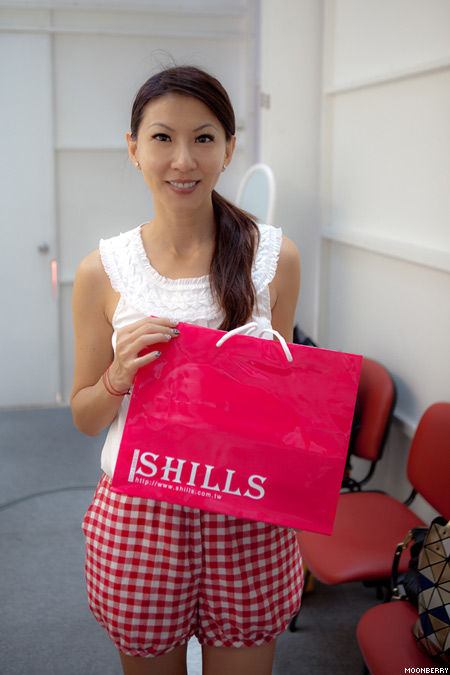 Many thanks to CAKE Images for the professional shots. :) More pictures of Judy Lin and moi can be found at my Facebook page.