6 Jul 2014
---
Clarke Quay, one of Singapore's most popular F&B and entertainment destinations, brought together a gastronomic presentation of its key F&B tenants at its inaugural pop-up dining event on 5 June 2014. The Unexpected Gourmet – a journey for the epicurious was held at the historic Read Bridge. Transformed into a beautiful dining pavilion for the event, the exact dining location was only revealed to guests upon their registration. And what a beautiful surprise it turned out to be!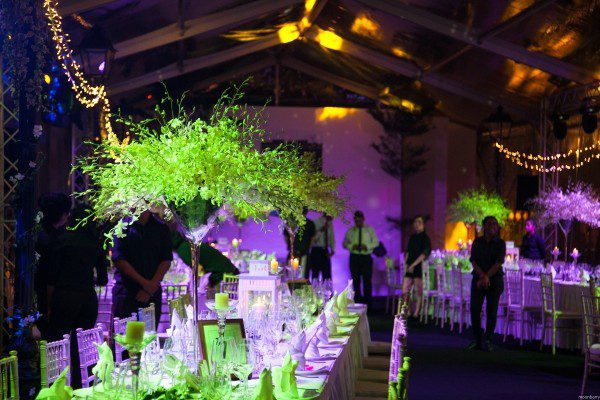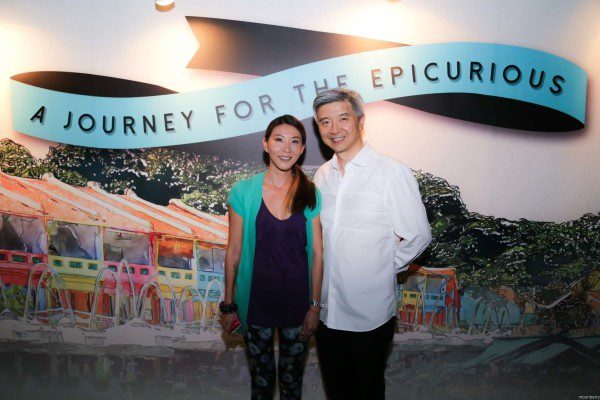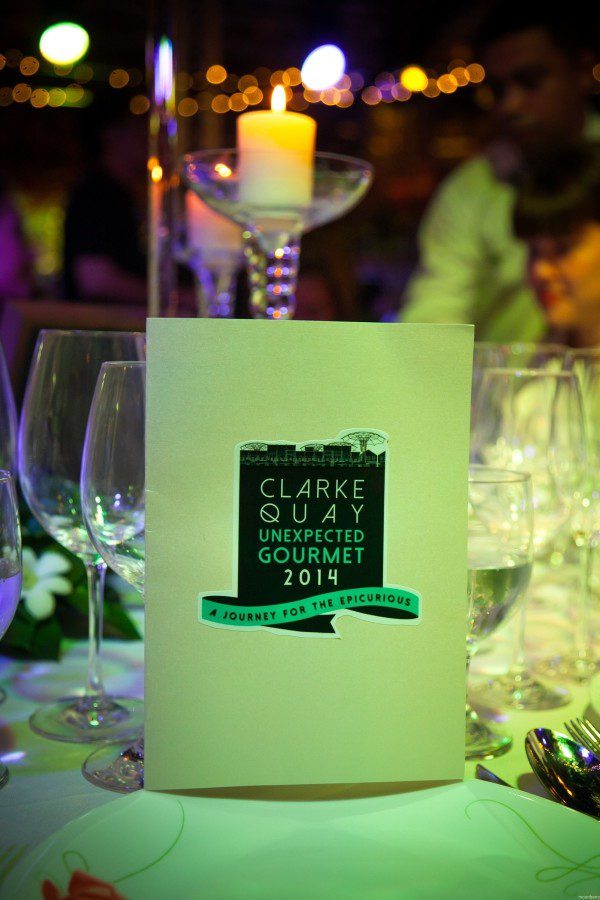 A 10-course wine-pairing degustation menu which was the highlight of the "by invite only" event was served in a elegant dining atmosphere with fringe activities setting the mood for the night. Ten of Clarke Quay's top restaurants presented their signature dishes alongside premium beverage and lifestyle partners. The dinner was a delicious interplay of flavours and a feast for the senses as each course represented a unique creation carefully paired with fine wines compliments of The Italian Wine List. Participating establishments – including Boss BarBQ, Fern & Kiwi, Fremantle Seafood Market, Kuro, Pint & Curries, Quayside Seafood, RAS, Shiraz, The Pumproom, and Tomo Izakaya – came together to showcase their finest.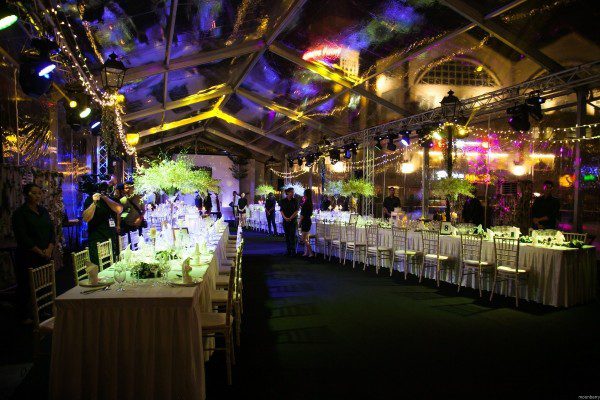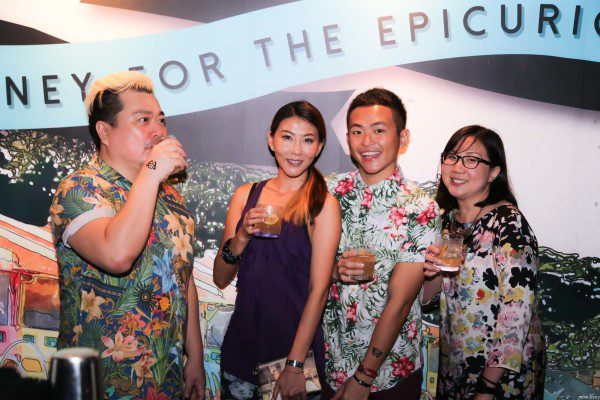 Before dinner began, guests indulged in delicious canapés from Beer market and Indochine accompanied by cocktails crafted by special guest mixologists The Flow Boys. Other activities such as selfie booths and acapella performance by Vocaluptuous, made for a memorable night of wining and dining. The night came to a close with a divine dessert buffet from Bushells, Peony Jade and tcc – The Connoisseur Concerto.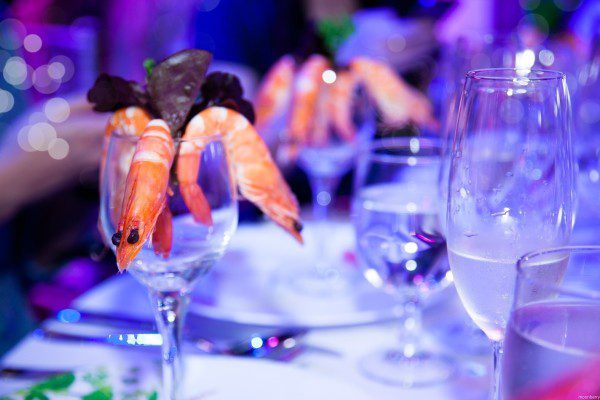 By The Pump Room:
Prawn Cocktail – Fresh tiger prawns poached in beer, served with mesclun salad and cocktail sauce. Paired with: PROSECCO ―ERFO‖ BRUT DOC.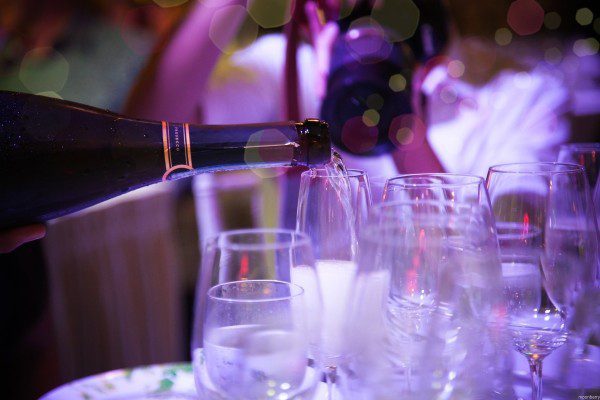 By Freemantle Seafood Market:
Chili Crab Replicated In Canapé Style Served Alongside a Trio Of Freshly Shucked Oysters – Japanese Mini Crabs on Mini Mantous topped with Singapore Style Chili Crab Sauce served with a variation of oysters that hail from Canada, France & New Zealand. Paired with: SOAVE CLASSICO DOC.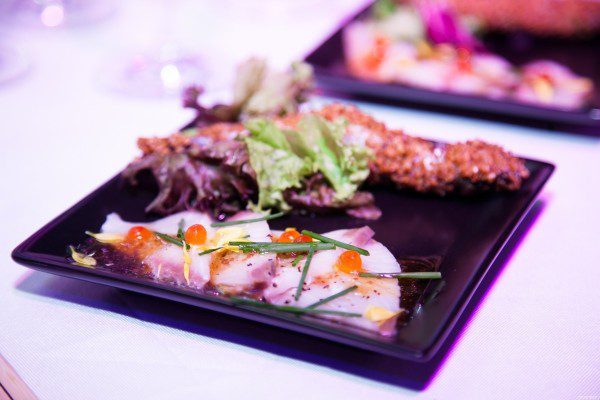 By KURO Restaurant + Bar:
A Fish Frenzy (Kanpachi Carpaccio and Shishamo Goma Age) – A fusion between Italian & Japanese cuisines. Fresh yellowtail is thinly sliced and accompanied by Salmon Roe & tantalizing truffle oil. Deep fried Capelin Fish coated in White Sesame Seeds alongside the famed Kanpachi Carpaccio. Paired with: SOAVE CLASSICO DOC.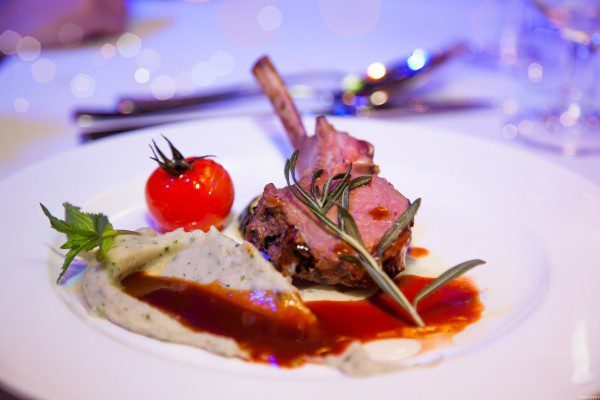 By Fern & Kiwi:
Canterbury Plains Rack of Lamb – Tender New Zealand Rack of Lamb with Pinot Noir infused Honey Rosemary Sauce Served on Mint Mashed Potato, Grilled Zucchini & Confit Cherry Tomatoes. Paired with: CHIANTI ―NATIO‖ DOCG ORGANIC.
By Shiraz:
Lari Chicken and Lam Kubideh – Charcoal grilled yoghurt marinated chicken thigh and tender ground lamb. Paired with: CHIANTI ―NATIO‖ DOCG ORGANIC.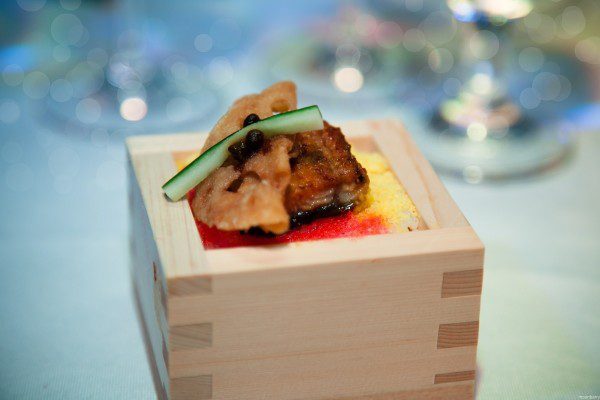 By Tomo Izakaya:
Unagi Oshi Sushi. Paired with: REGOLO ROSSO VERONESE IGT.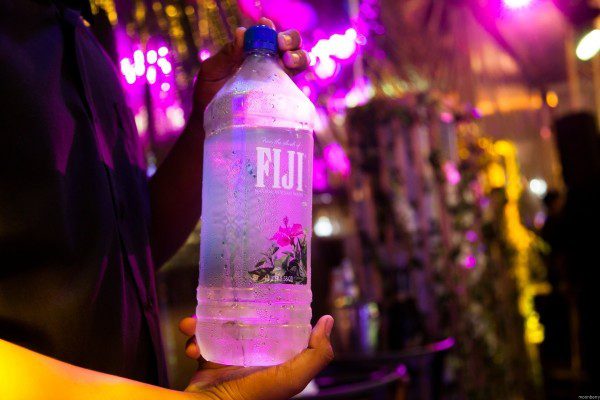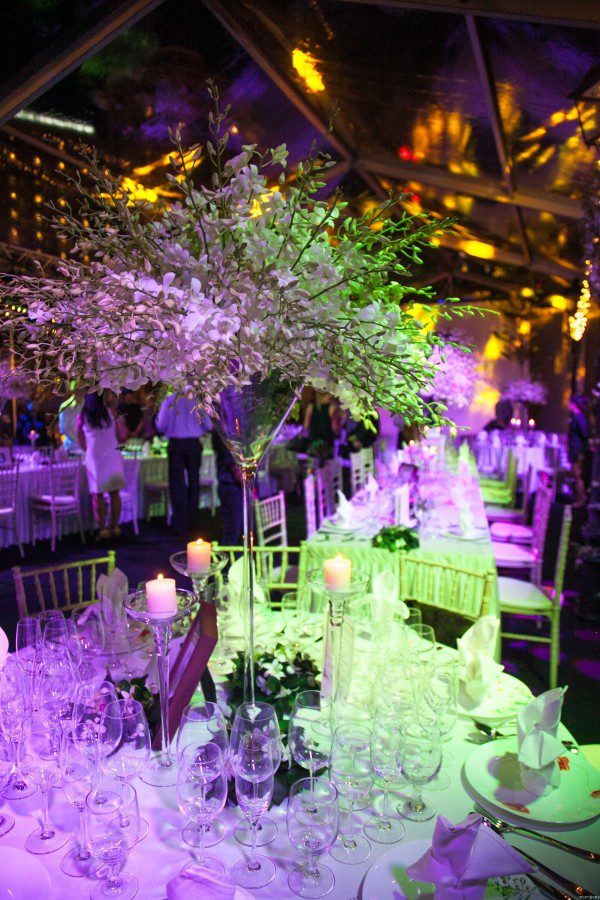 I was very taken by the gorgeous tent setting and the lush floral arrangements. Dining inside the tent under twinkling fairy lights was an incredibly luxe experience. I used to do this sort of event decor as a business so I appreciated all the beautiful details that went into the setup. Seeing those Chiavari chairs decorated with fresh vines and the soaring dendrobium centerpieces in oversized martini glasses brought back many fond memories of my former creative incarnation. *nostalgic sigh*
I'm so glad I attended this event, even though there was so much mystery prior and I didn't realize what a formal affair it was gonna be! Food-wise, the Canterbury Plains Rack of Lamb from Fern & Kiwi was unforgettable and I really loved it. Thank you, FIJI Water, for the invitation.
This inaugural event was so well-received that Clarke Quay has plans to continue this "Unexpected Gourmet Series" and extend participation to the public so please keep a lookout for that. It's an exceptional way to spend the evening and sample what the different F&B tenants at Clarke Quay have to offer, with great wines to boot, in one sitting.