2 May 2015
---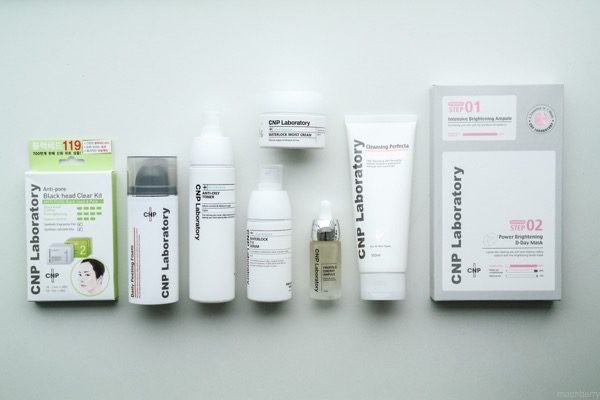 In the last two weeks I started using a set of new skincare products from CNP Laboratory, a Korean brand and the brainchild of fifty dermatologists at CNP Aesthetic Clinic to provide after-treatment at home to address skin issues. This brand is one of the top-selling cosmeceutical brand in Korea and has loyal following. Now this brand has arrived in Singapore and I've incorporated the items above into my daily skincare regime as basic care.
Step 1: Cleansing Perfecta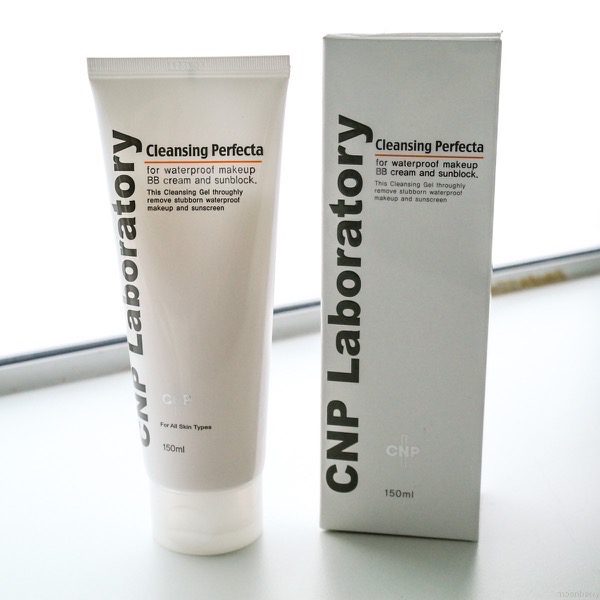 This cleansing gel turns out to be my least fave product out of the lot because it's non-lathering and I have a thing against non-lathering cleansers. Somehow in my mind I'm skeptical whether it's doing the job and so I have to do another round of cleansing, which I end up doing. However, I like that this product removes traces of BB cream and sunblock, which I have on daily so I still use this product as a prelude to actual cleansing.
Step 2: Daily Peeling Foam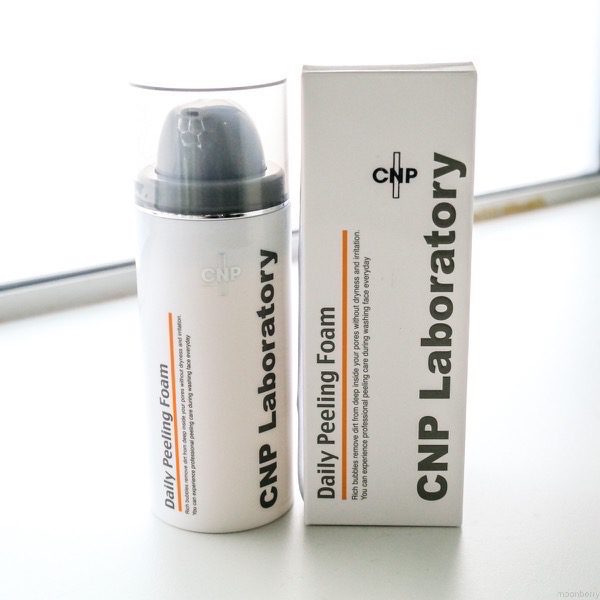 This product is cool and as the name suggests, it foams up when rubbed on the face. Similar to the oxygenating products out there, liquid gel transforms into bubbly foam in seconds. I'd say if I'm to soak my face in champagne, this is what it'd feel like as this leaves a rather peculiar tingly sensation on the skin when the tiny bubbles evaporate. Safe enough to use daily, even for those with sensitive skin, and has a mild exfoliation effect which lifts dead skin cells. Immediately after first use, I didn't feel any tautness on the skin which attests to the gentle no-SLS (sodium lauryl sulfate) formula.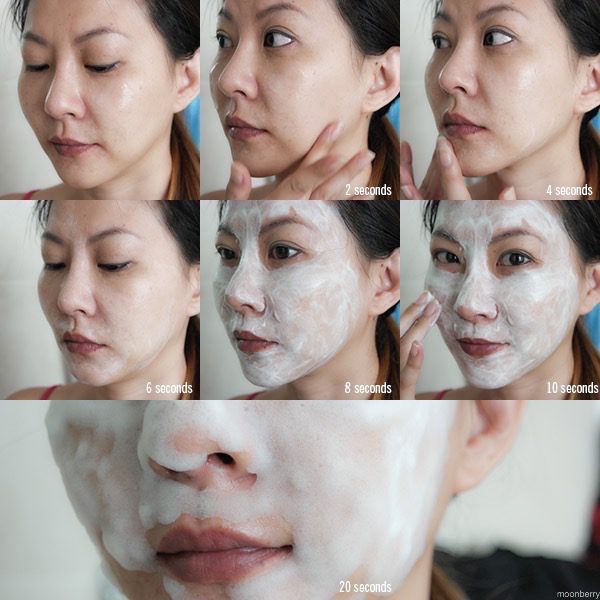 Step 3: Dual Balance Anti-Oily Toner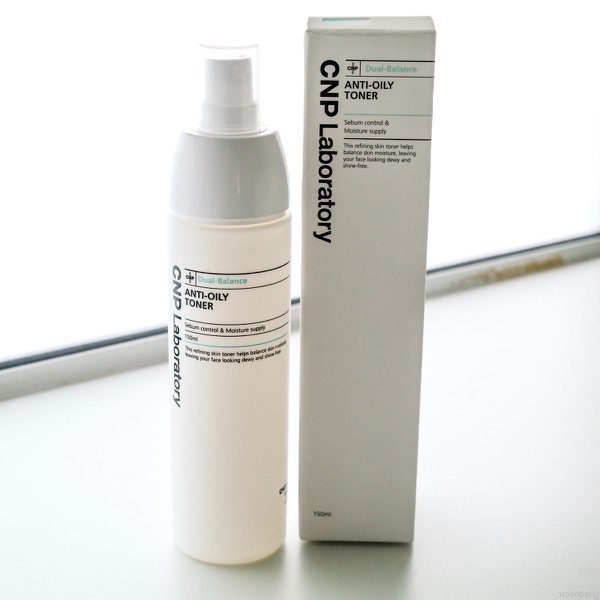 Given Singapore's humidity, this product is a daily must as it controls sebum while keeping skin hydrated. The spritzer dispenses a light mist of toner which preps my skin for the next step. I think I'm supposed to use just one or two pumps but I like it so much I generously spray this all over and then pat it into my skin.
Step 4 (Day): Propolis Energy Ampule
For daytime use, I put three drops of this ampule on my face and pat it into the skin. This skin supplement is light, fragrance-free, and soaks immediately into the skin without leaving a sticky trace. The main formulation contains antioxidants and hyaluronic acid, which helps maintain firm healthy glowing skin. This ampule can also be mixed with eye cream and applied gently around eyes to reduce appearance of fatigue. Additionally, it can be applied over makeup when skin feels dry.
Step 4 (Night): Dual-Balance Waterlock T/U Serum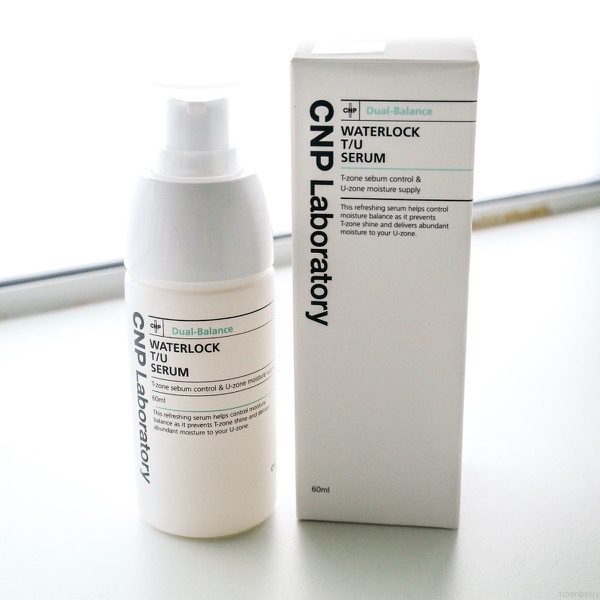 In the evening, after cleansing I use this serum instead of the ampoule before I put on moisturizer. This serum is a light lotion that's very fluid and it boosts the hydration level. More importantly, as part of the Dual-Balance line, it balances skin moisture level around the T-zone and U-zone to improve excessive shine and oiliness in these areas.
Step 5: Dual-Balance Waterlock Moist Cream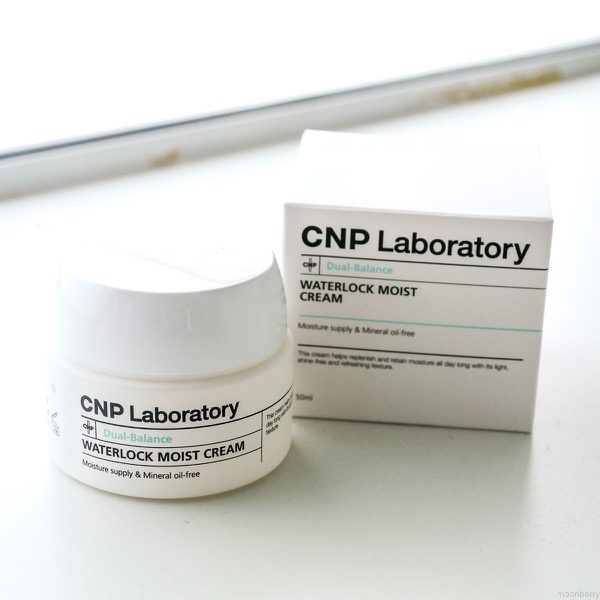 I'm really pleased with this moisturizing cream. I definitely notice a difference in moisture level and my face visibly appears hydrated without a layer of shine or stickiness. After several days of using this, skin feels soft to the touch and T-zone oiliness is somewhat controlled.
Special Care: CNP Korea Cosmetic Black Head Out Removal Mask 10ea+ Cleaner Set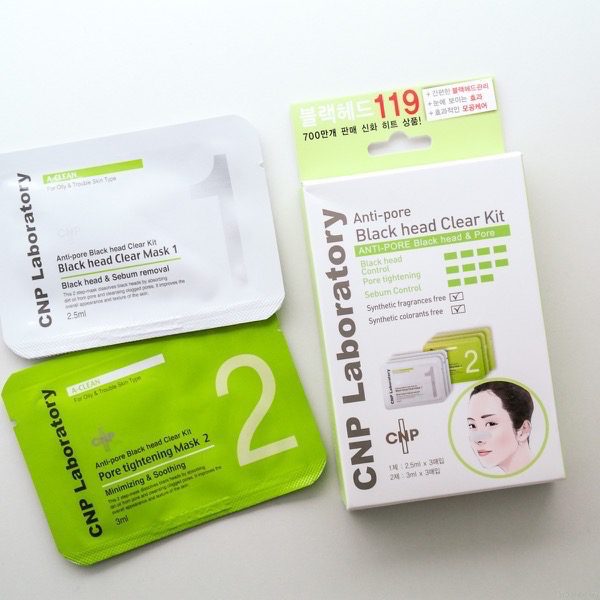 This nose pore mask is the brand's star product and the powerful result has amassed raves from loyal fans. I didn't believe it at first but after I use it, I can see its efficacy immediately. The two-step process begins by firstly applying the clarifying mask, after which blackhead is manually squeezed out and wiped away with the enclosed cotton swabs, then apply the pore tightening mask. What I don't like about this product is having to squeeze the blackhead out with the cotton swabs, as that's uncomfortable and sometimes painful for me. I'd really much rather the peel-off sheet kind.
Special Care: Power Brightening D-Day Mask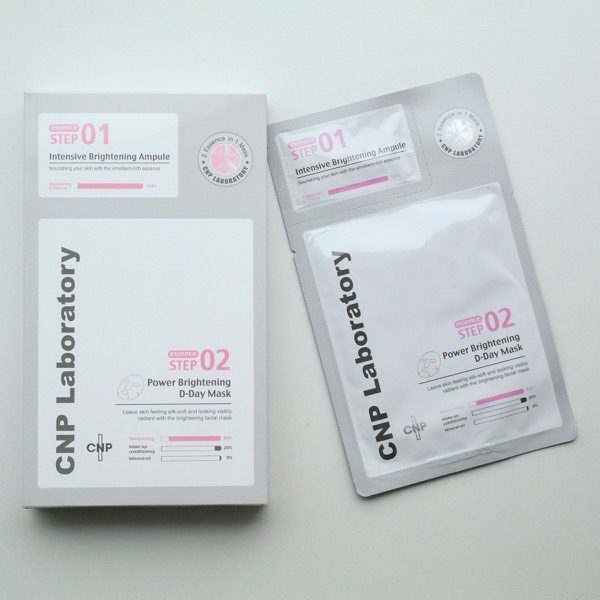 This 2-step mask is a brightening treatment in a sheet and it gives dull skin a boost. Containing pearl extract, which gives skin a healthy glow, this mask also improves elasticity and brightens skin tone thanks to the prerequisite ampule that's applied before putting on the microfiber mask. Suitable for those with dry skin and dull skin. *me raising hand*
All CNP products are additives-, artificial coloring-, artificial fragrance-, mineral oil-, and paraben free. They can be purchased online or at Guardian.
Cleansing Perfecta, 150ml S$34.00
Daily Peeling Foam, 100ml S$48.90
Dual Balance Anti-Oily Toner, 150ml S$48.90
Propolis Energy Ampule, 15ml S$40.90
Dual-Balance Waterlock T/U Serum, 60ml S$58.70
Dual-Balance Waterlock Moist Cream, 50ml S$68.40
Anti-Pore Black Head Clear Kit, S$14.10 for 3 sets
Power Brightening D-Day Mask, S$6.80/single or S$30.10/5 pcs
If I have to pick one product from this group to recommend, I say go for the Anti-Oily Toner. Or the Waterlock T/U Serum and Waterlock Moist Cream. Oops, that's two… three… items. I'm pretty concerned about oily T-zone so many of the products above, including the Daily Peeling Foam and Black Head Clear Kit, that addresses this – which is why using CNP Laboratory as my basic skincare regime is working out well for me so far.