13 Nov 2013
---
Tokyo is a metropolis that I have a deep fondness for. It all started way back in high school when I obsessively entertained the fantasy of moving to and living there to study graphic design. Even though that dream didn't materialize, I've held Tokyo very close to my heart over the years and visited the country many times before. Despite taking up Japanese in a language school for many years (and then forgetting most of it due to lack of practice), Japanese culture continues to remain fascinating to me and there's always something new to experience in this vibrant city.
I have stayed grounded for the most part of this year and been quietly churning out work, but as the year end is rapidly closing in on our heels, I'm winding down from the year's productivity cycle and allowing myself to kick back, shake things up and travel. So I spent a few days last week in Tokyo for a breath of fresh air – autumn air, that is.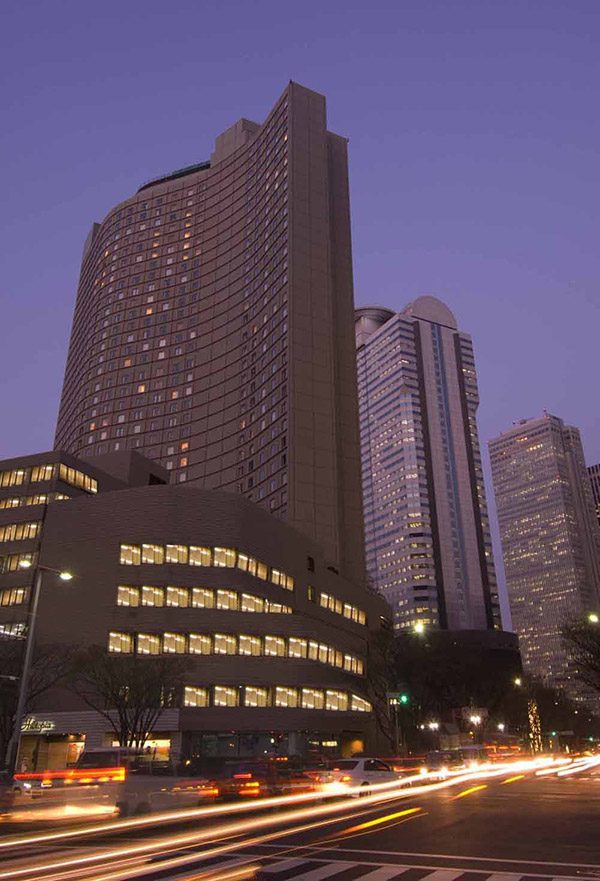 I had the good fortune to stay at the Hilton Tokyo, a luxury 4-star central Tokyo hotel in the Shinjuku district this time. Shinjuku (新宿) is one of the city wards of Tokyo, but the name commonly refers to just the large entertainment, business and shopping area around Shinjuku Station. Shinjuku Station is recognized by Guinness World Records as the world's busiest railway station, handling more than 3.8 million passengers every day. It is served by about a dozen railway and subway lines, and it is also one of Tokyo's major stops for long-distance highway buses and city bus, making this an important hub for inbound and outbound transportation; one of the easiest to get to from the airport for arriving overseas travelers. The area west of Shinjuku Station is called Shinjuku Skyscraper District – home to a large number of skyscrapers including the Tokyo Metropolitan Government Building and leading hotels including Hilton Tokyo where I stayed for one night.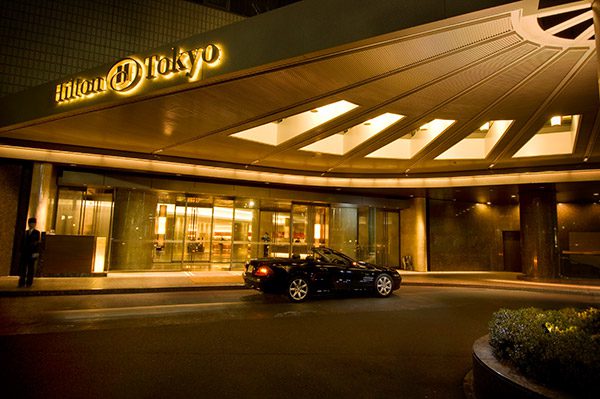 Getting to the Hilton Tokyo from Narita International Airport is convenient as the airport shuttle bus (3000 yen per ride) stops directly at the hotel. Stepping into the grand hotel lobby, a soothing fragrance – Hilton's signature scent – permeated the air and dissolved all post-flight fatigue. Private check-in was swiftly handled at the Executive Lounge up on the 37th floor for guests with a reservation to one of the many executive rooms.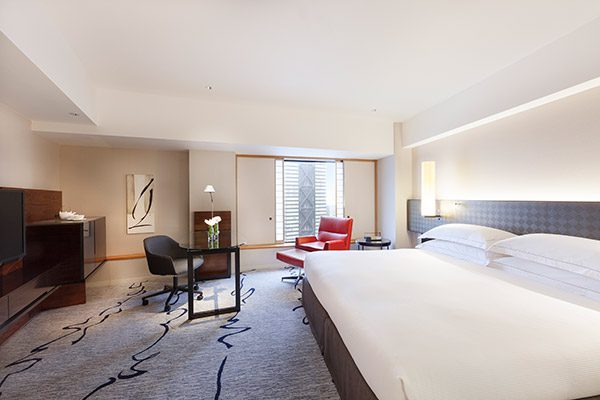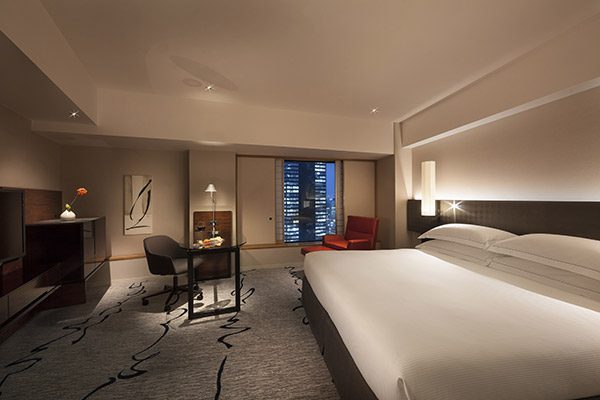 In my past experiences visiting Tokyo, hotel rooms there are generally quite small and I'd trip all over my suitcases inside the room. This is definitely not the case with Hilton Tokyo's executive rooms. The King Executive Room I stayed in is spacious and as a bonus, also situated on the newly renovated mid-level floors with a spectacular urban view of the city's skyscrapers.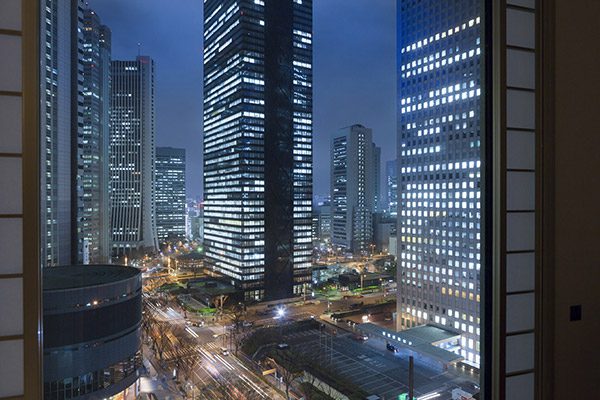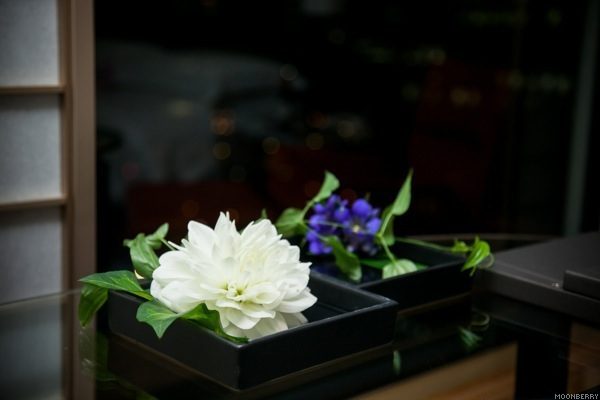 Japanese touches have been thoughtfully incorporated inside the hotel room, such as the minimal mini floral arrangement (it had the largest fresh dahlia that I've ever seen; the size of a fist!) on the writing desk and traditional shohji screen across the windows. Furthermore, the room has also been fully stocked with yokoso treats; the word "yokoso" means welcome and it encapsulates Japanese hospitality.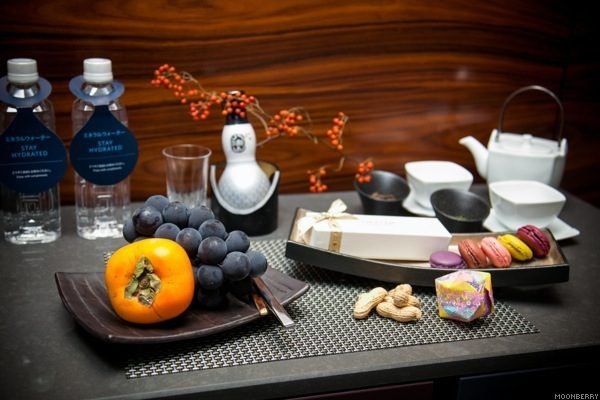 Taking in the beautiful display of yokoso treats inside my hotel room.
Colorful macarons from Hilton Tokyo's Chocolat Boutique, situated at the hotel's second  floor.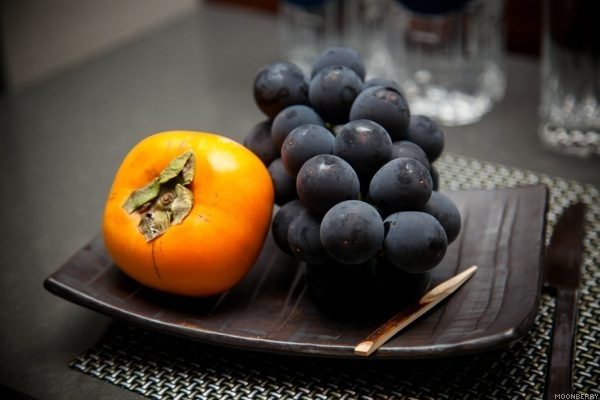 A bright orange persimmon – one of the last fruits of the fall season, and a cluster of incredibly sweet Kyoho grapes (Japanese giant mountain grapes).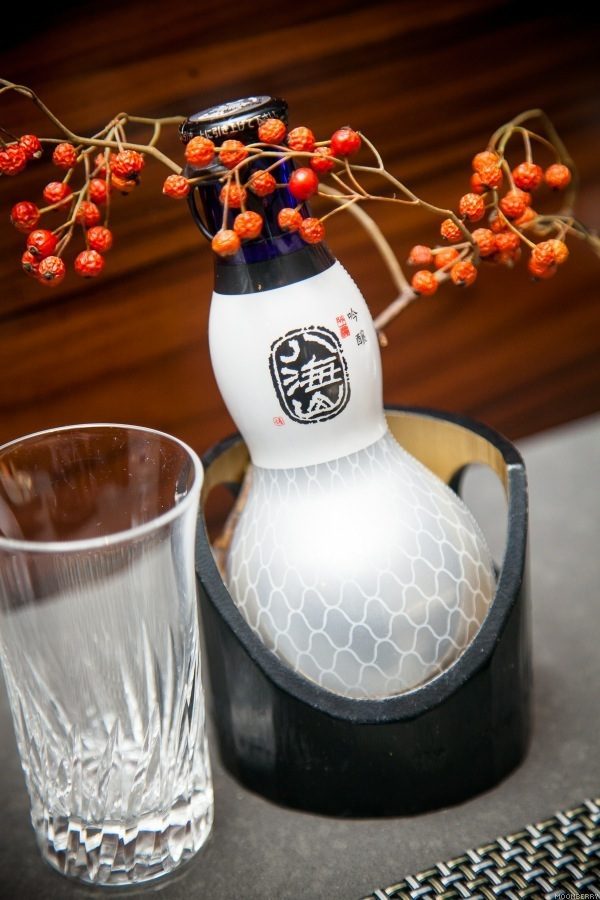 This Ginjo sake from premium sake maker Hakkaisan Sake Brewery has a rich body and intricate aroma. I've always enjoyed Hakkaisan sake and it's exported worldwide so I used to keep a bottle or two when I was living in New York; my fave sake being the Hakkaisan Junmai Ginjo Sake (more on that later below).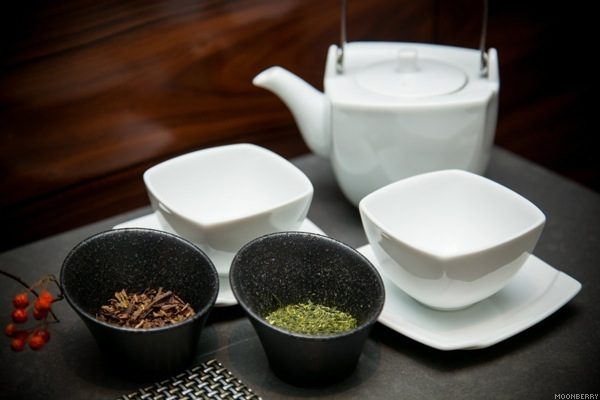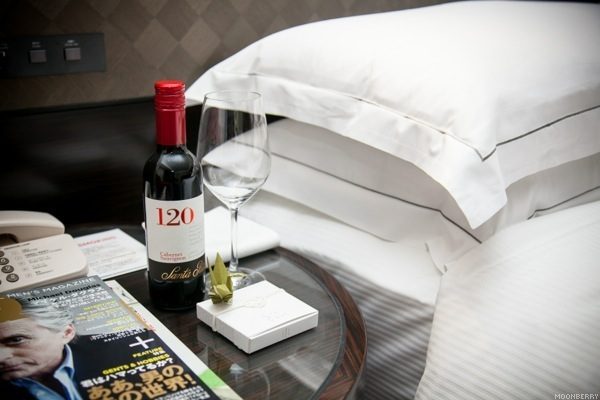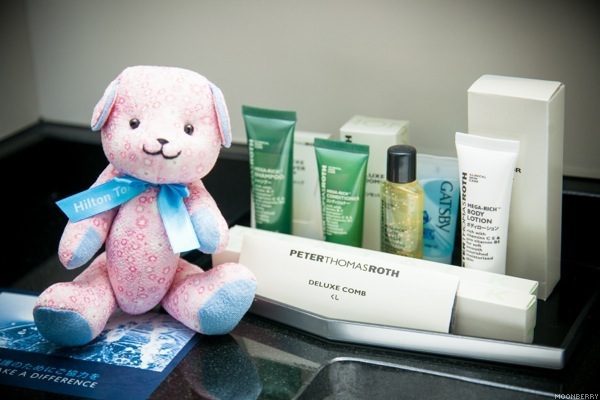 Even the hotel bathroom is spacious and equipped with a deep bathtub for a lovely Japanese-style soak, which I didn't have time to do but I enjoyed the Peter Roth Thomas bath and body care toiletries. Hilton Hotels is stocked with the Peter Thomas Roth Hair & Body Essentials, an all encompassing skin care pack that features the Mega-Rich line of products infused with vitamins and minerals for smooth, nourished, manageable hair and soft, moisturized, healthy looking skin.
A direct flight from Singapore to Tokyo takes about seven hours, excluding check-in, boarding and disembarking procedures. Followed by an hour and forty minutes airport shuttle bus from Narita Int'l Airport to Shinjuku city center, it had taken me nearly one full day to get there and settle in. I was famished so without further ado, let's dive into the highlight of my first evening in Tokyo: the food!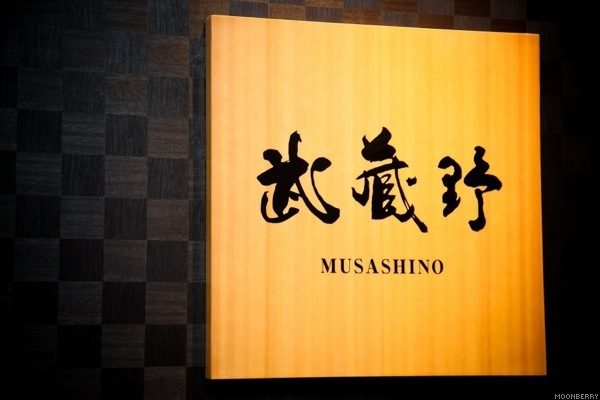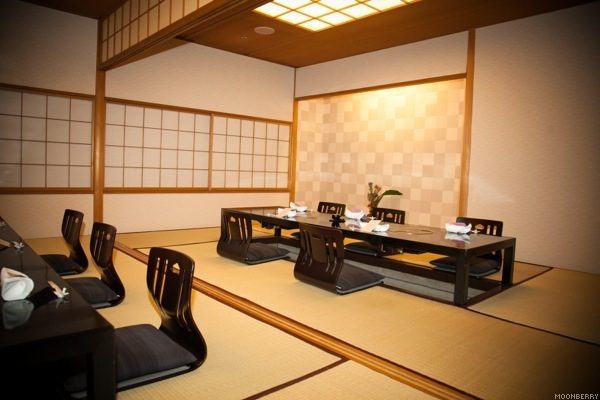 One of the five restaurants inside the Hilton Tokyo, Musashino is a traditional Japanese restaurant in both cuisine and decor. There are three different food counters and table areas for different Japanese food preparations such as sushi, tempura and teppanyaki. My Kaiseki-style dinner (degustation multi-course dining featuring seasonal Japanese ingredients) took place inside one of the three private tatami rooms and was attended by kimono-clad waitstaff.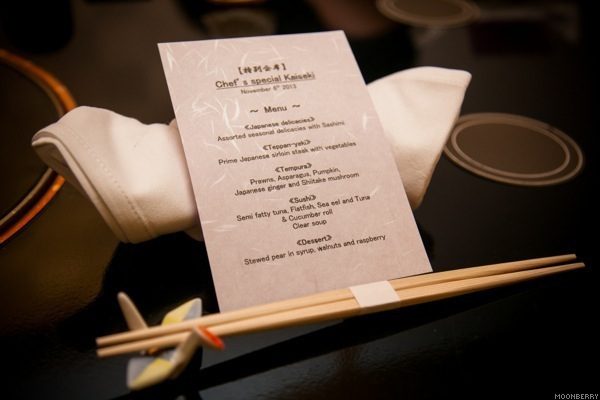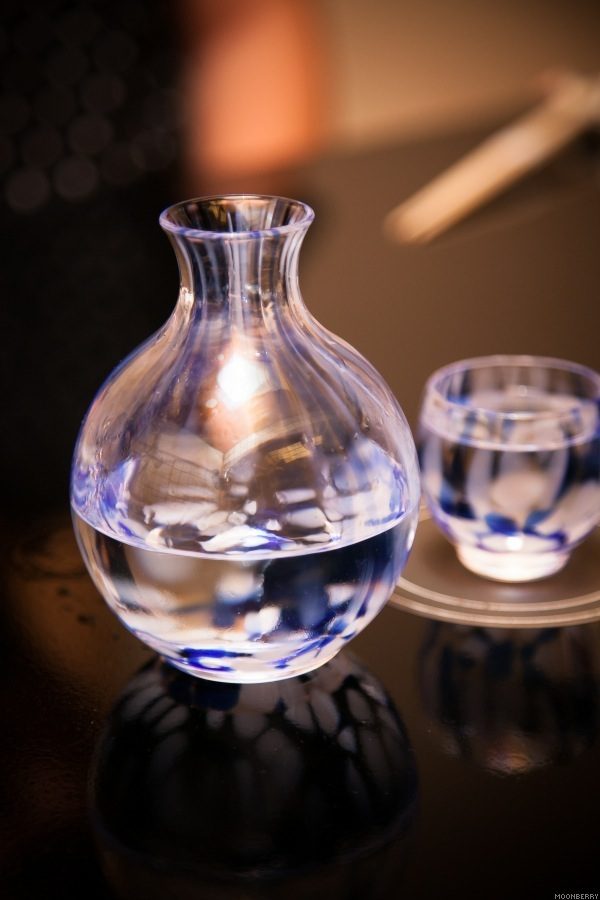 My five-course Kaiseki dinner, featuring dishes from every station – sushi, tempura and teppanyaki, was accompanied by the food friendly Hakkaisan Junmai Ginjo. I have a soft spot for this sake, as I've written above that I used to keep a bottle or two in my New York apartment and often paired it with the food that I made. This chilled sake calls to mind the crisp air and gentle snow of a fine winter's day. The hints of rice, exceptional clarity of flavor and mellow texture of this delicious sake imparts a quiet elegance that cleanses the palate and is most definitely my fave sake. It is easy to drink, very smooth and refreshingly crisp.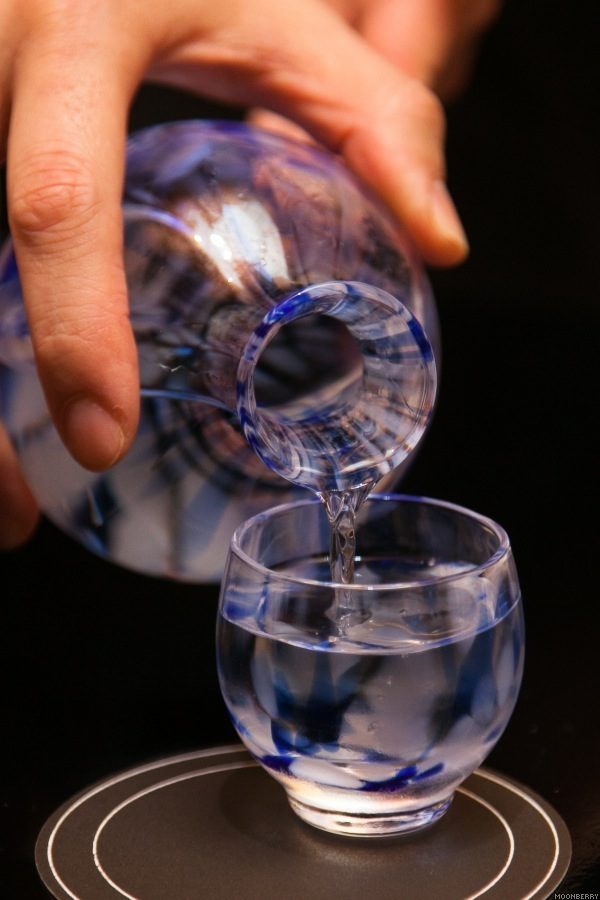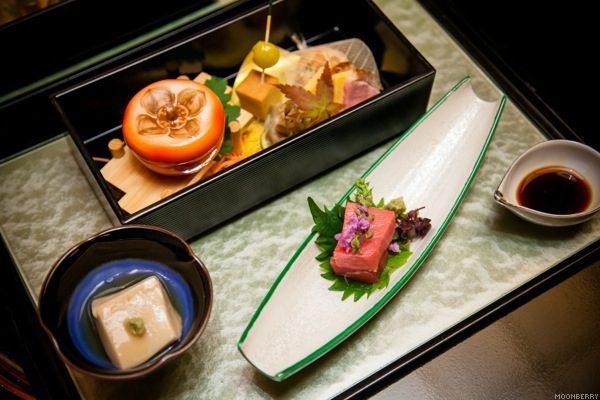 Assorted Japanese Delicacies with Sashimi.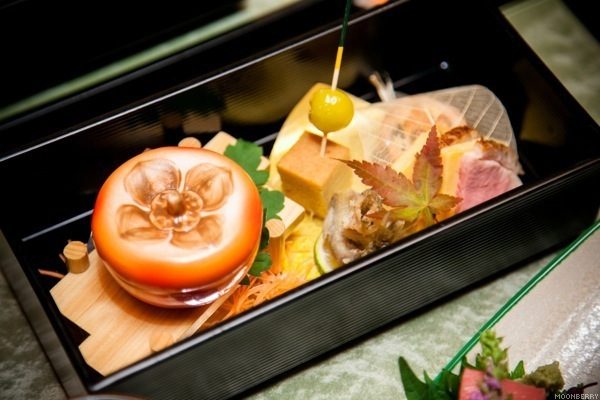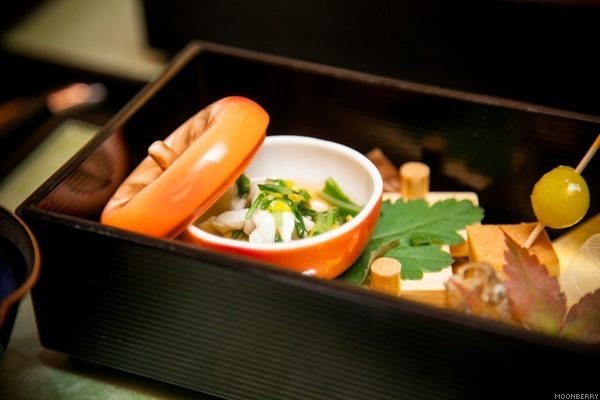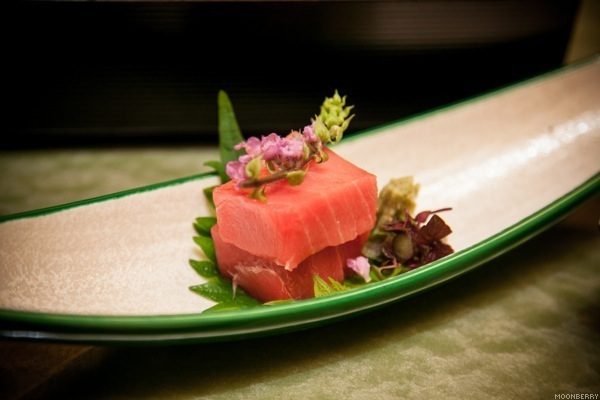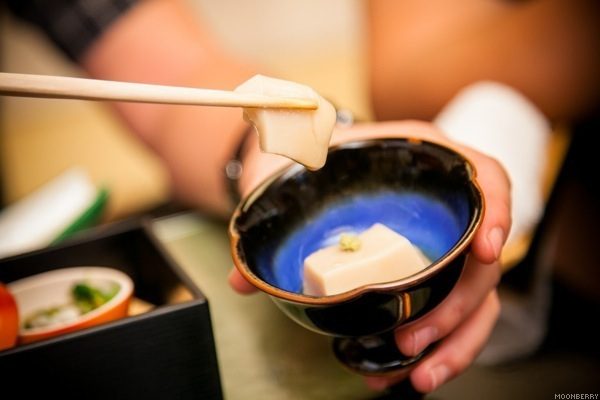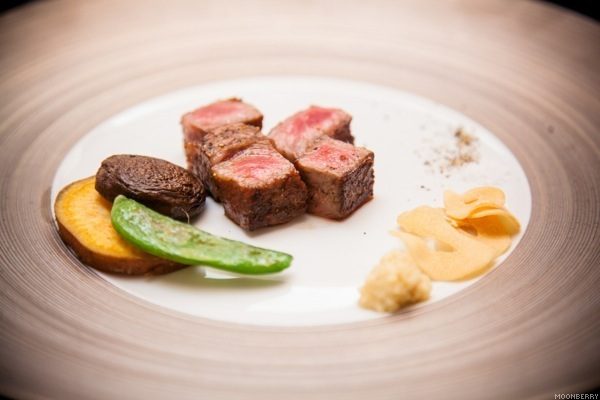 Prime Japanese Sirloin Steak with Grilled Vegetables, Miso Horseradish and Garlic Chips.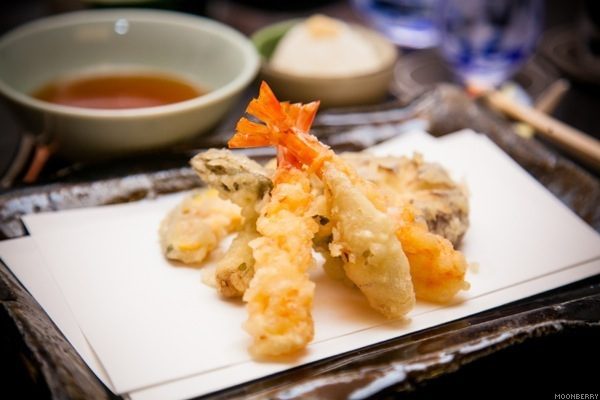 Tempura: Prawns, Pumpkin, Asparagus, Japanese Ginger, Shiitake Mushroom.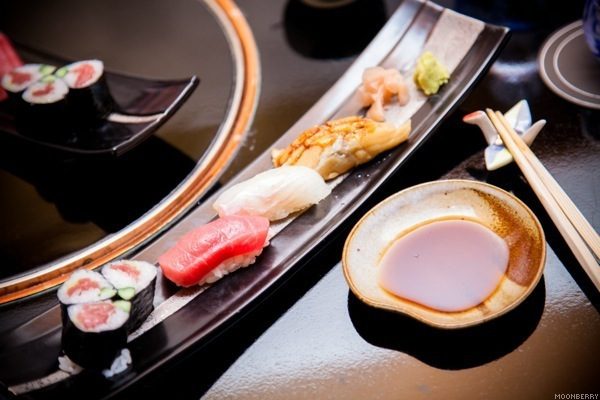 Semi Fatty Tuna Sushi, Sea Eel Sushi, Flat Fish Sushi, Cucumber and Tuna Roll. Served with Clear Soup.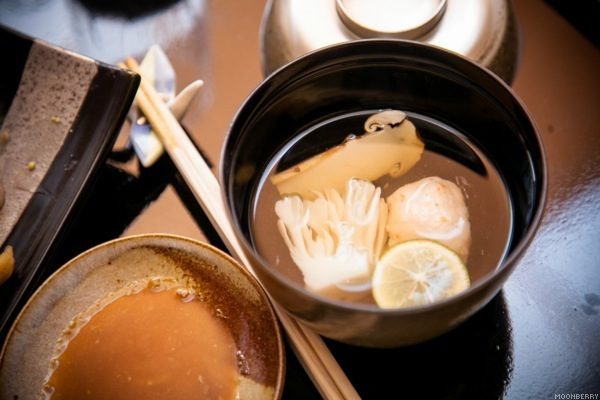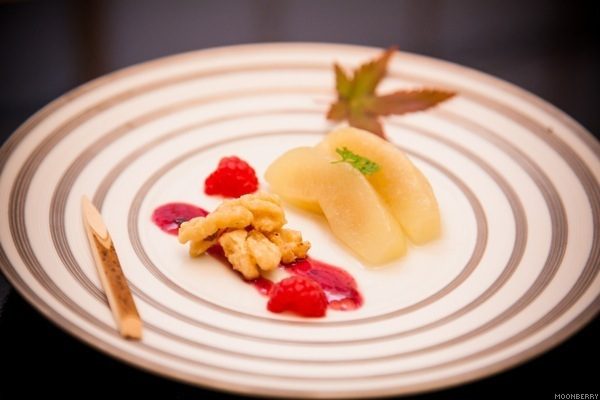 Stewed Pear with Candied Walnuts and Raspberry.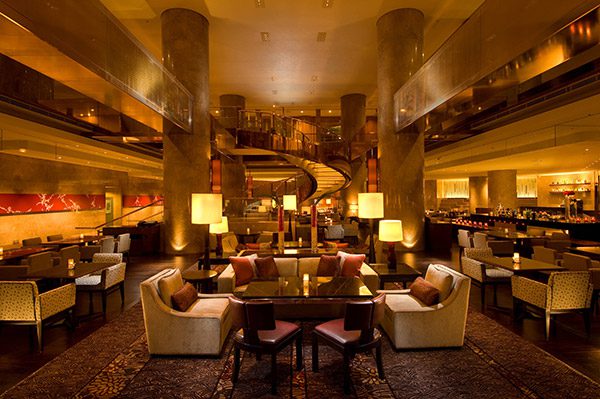 The next morning, I had breakfast at Marble Lounge, just off the main lobby on the ground floor. The breakfast buffet features over 80 different items, including continental fare but sorry, no scrambled eggs, toasts or muffins for me because I beelined my way straight to the Asian section and helped myself with a Japanese-style breakfast.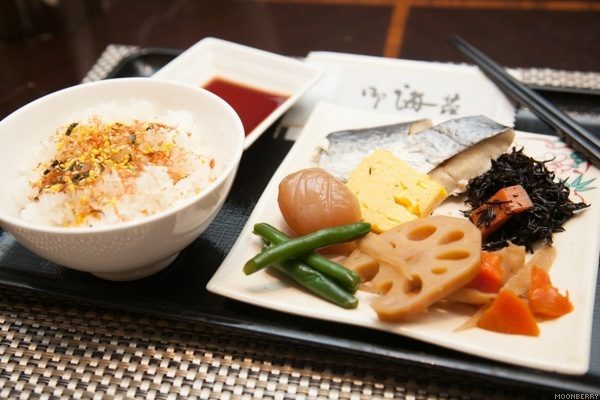 Words cannot describe how much I love Japanese-style Breakfast. I suppose you can say it's heavy because there is rice, but I find it so delectable thanks to the accompaniment of furikake toppings, seaweed varieties, stewed vegetables, pickles, sweet omelette and plain roasted fish. I like wrapping little scoops of rice with a piece of dry seaweed, and munch on that while nibbling on the side dishes. It makes for a very satisfying breakfast and I live for this whenever I am in Japan.
xo,
-MB.
✈ ※ ✈ ※ ✈ ※ ✈ ※ ✈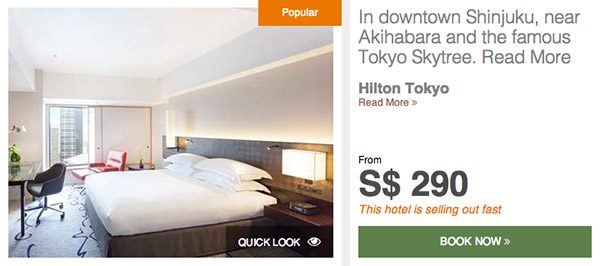 Wanna experience Hilton Tokyo like I did in this post? The Best Available Rates (BAR) campaign is an ongoing initiative by Hilton Worldwide to provide the best deals for leisure travellers. Book directly at HiltonHotelDeals.com for the best rates.