15 Dec 2012
---
The holidays are here and Christmas is arriving soon, which means there are tons of festive get togethers, parties, soirees and shindigs all around. I don't wanna get caught holding my flute of champagne with less-than-festive nails so I went to Milly's Hair Lashes Nails to get a manicure that's sparkly and glittery to match the celebratory vibes.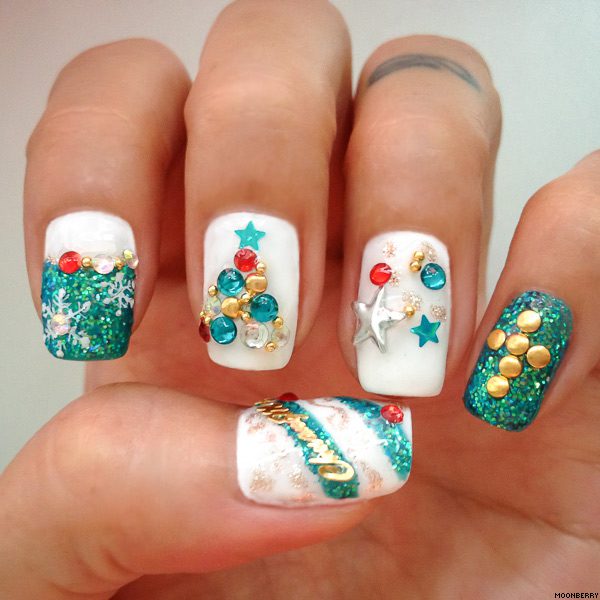 My manicurist, Tina, gave me an amazing design that's fun and glam at the same time. Lots of crystals, glitter and other shiny ling ling lang langs that made me all giggly inside. I didn't want to go for predictable red and green combination and I like that the turquoise-blue and white palette is less cliché. On one finger, I got a Christmas tree made out of tiny crystals stacked one on top of the other with a star adorning the tree top, while on another finger I got a holiday wreath also made of individual crystal and punctuated with a 3D rhinestone ribbon. *spasms*
The design of my holiday manicure is super over the top and the quality of nail art is top notch! If you have missed my earlier installment at Milly's Hair Lashes Nails (Lace and Corset Manicure), please allow me to continue raving again at how detail-oriented Tina is and she's exceptionally skilled in drawing by hand also. She's got steady hands and such a perfectionist, I am very happy with the nail art manicure that she did for me. I HIGHLY RECOMMEND!!!
A super close-up look at my Christmas manicure: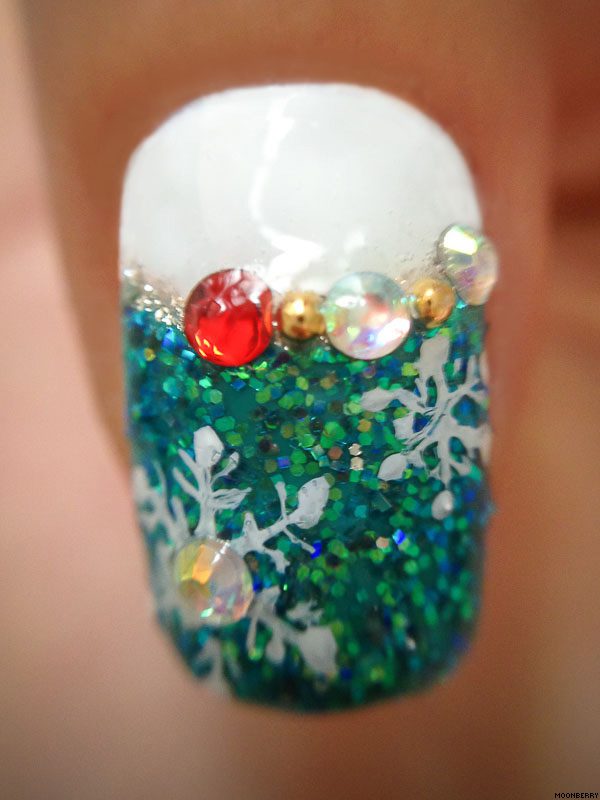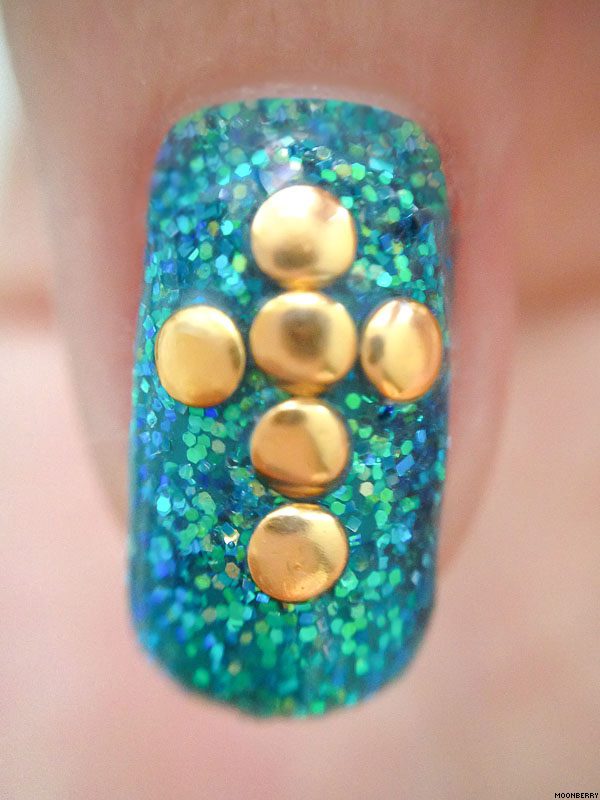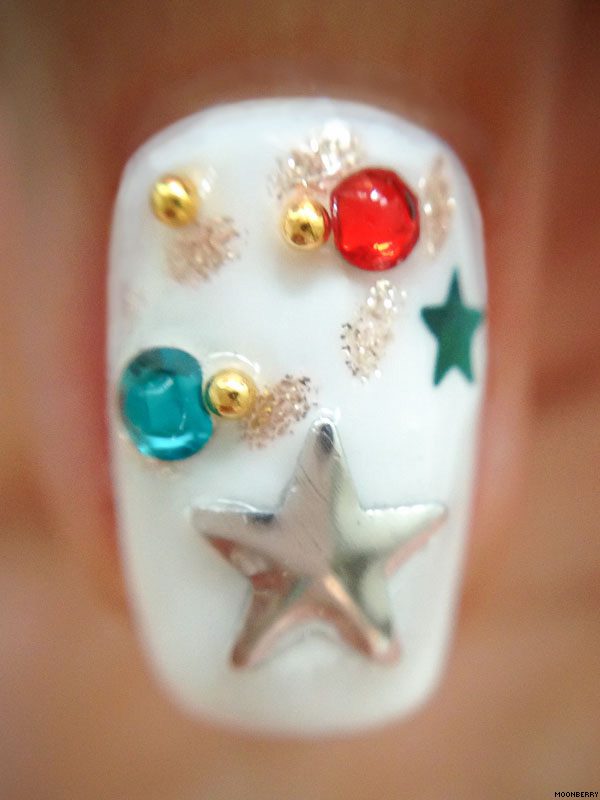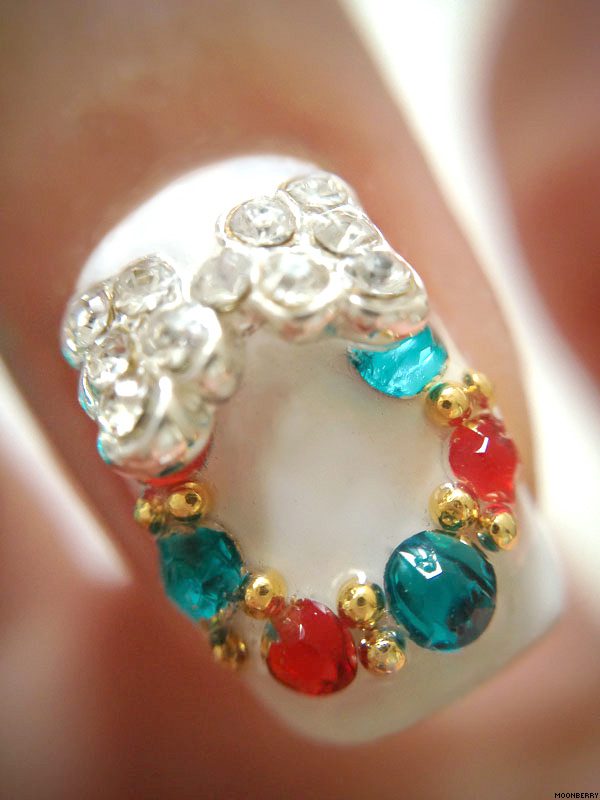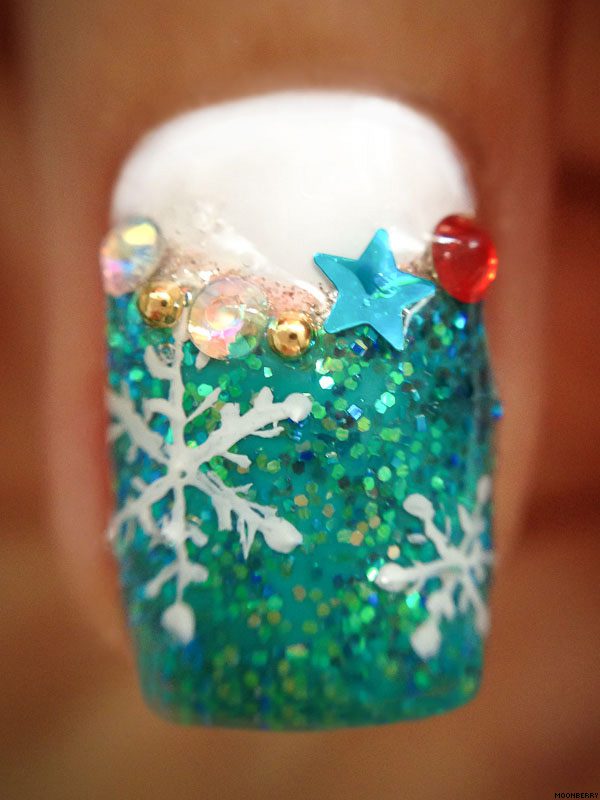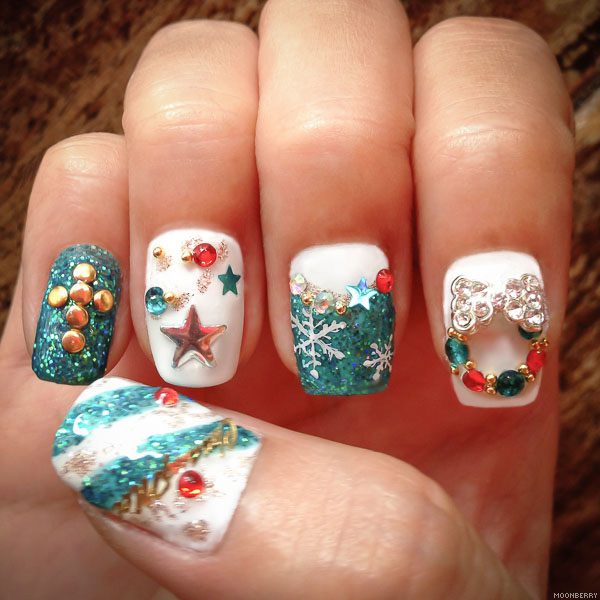 I'm super psyched about my holiday manicure. Wheeeeeeee~ I've got a mini Christmas party on my fingers! :) *joy joy joy*
Are you inspired to get Christmas nail art for your holiday manicure too? I've compiled several design ideas below for your consideration.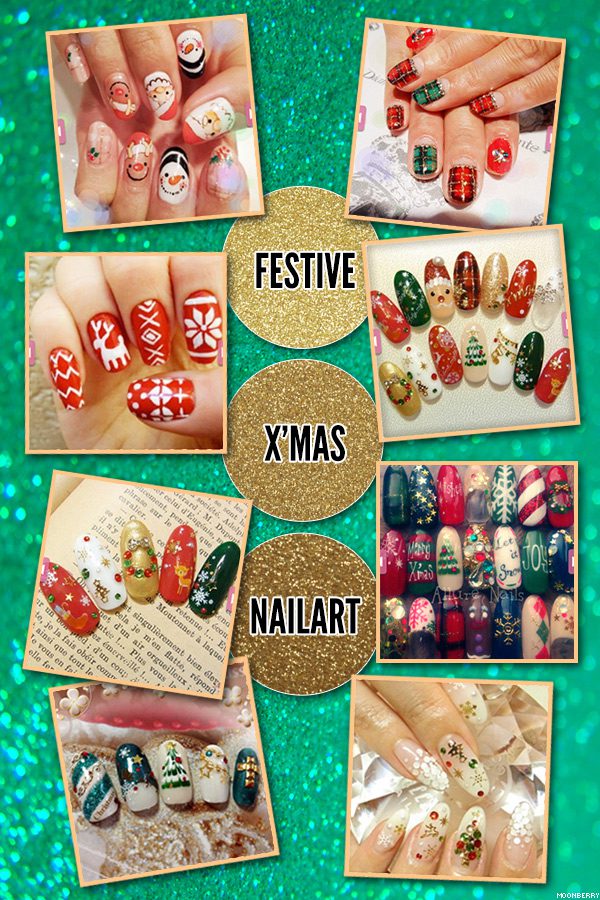 Show any of these designs to the talented manicurists at Milly's Hair Lashes Nails and any of them can recreate these designs for you!
Milly's has the most comprehensive set of crystals, glitter and all sorts of nail art accessories that I've ever seen in a store! Treat yourself to a holiday manicure at Milly's Hair Lashes Nails, currently there's an on-going promotion for Gelish Manicure at only SG$20 (nail art design additional).
I am soooo ready for the festivities. Someone pass me the champagne please! :D
Call 83835395 / 67376723 for appointment. Milly's Hair Lashes Nails Website | Milly's Hair Lashes Nails Facebook Page
Milly's Hair Lashes Nails – Far East Plaza
14 Scotts Road #03-131
.
Milly's Hair Lashes Nails – Bugis
Bugis Village Extension,
Level 2 @ Bom Bom Street
.
.
.
※
-MB.