20 May 2014
---
Lime Restaurant, situated on the street level of the iconic hotel-in-a-garden PARKROYAL on Pickering, has transformed one of its three open kitchens to serve the much-loved Peranakan cuisine, for diners looking to savour Singapore's traditional mix of flavours surrounded by the hotel's award-winning urban greenery.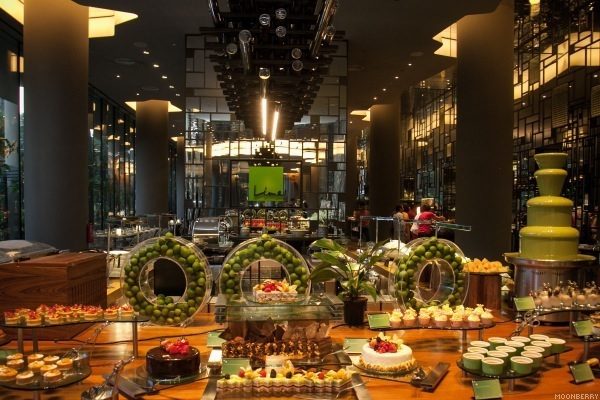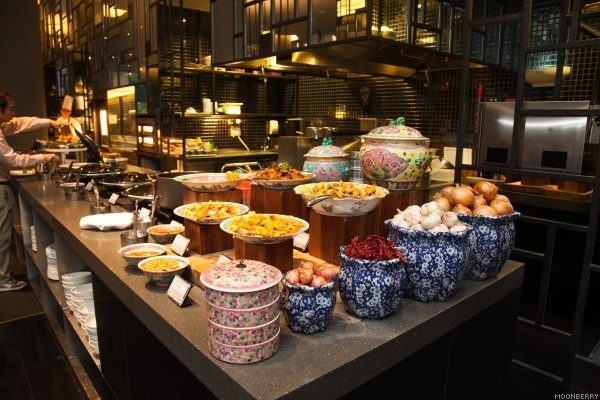 Created by descendants of the Straits Chinese immigrants who settled in Singapore, Peranakan cuisine owes its exceptional flavour to the "rempah" – a combination of spices with a very specific texture and density pounded into a paste using a pestle and mortar. Chillies, belachan and coconut milk are some of the vital ingredients used in Peranakan cooking to create tangy, aromatic and spicy dishes.
Led by Peranakan chef Nancy Teo who has more than 30 years of experience in the Singaporean culinary scene, Lime's new Peranakan kitchen showcases local favourites with garden-to-table flavours and the all-important spice factor! Making the most of PARKROYAL on Pickering's urban-garden design, Lime has specially created a community garden on Level 5 providing the unique indigenous spices that are essential in Nonya cuisine. The Peranakan flavours of this new heritage kitchen concept at Lime are completed with the taste of authentic local herbs collected from the hotel's sustainable garden.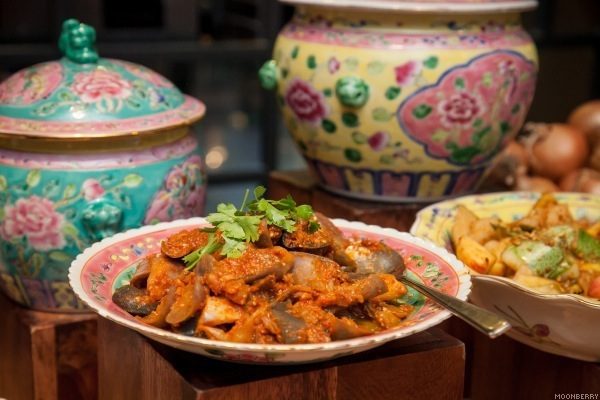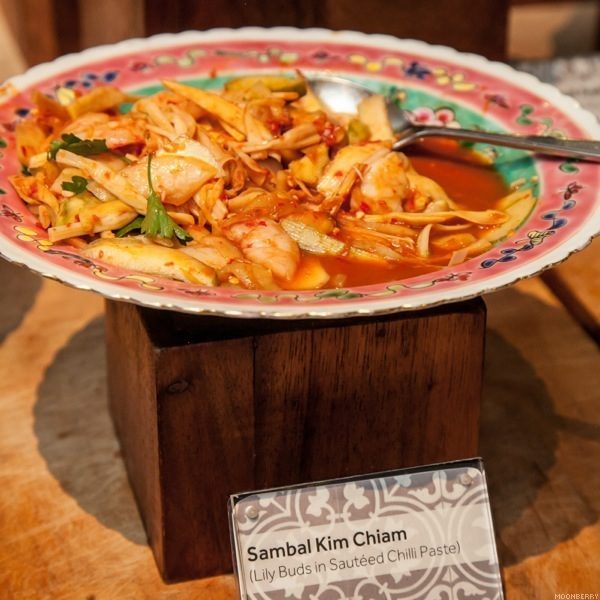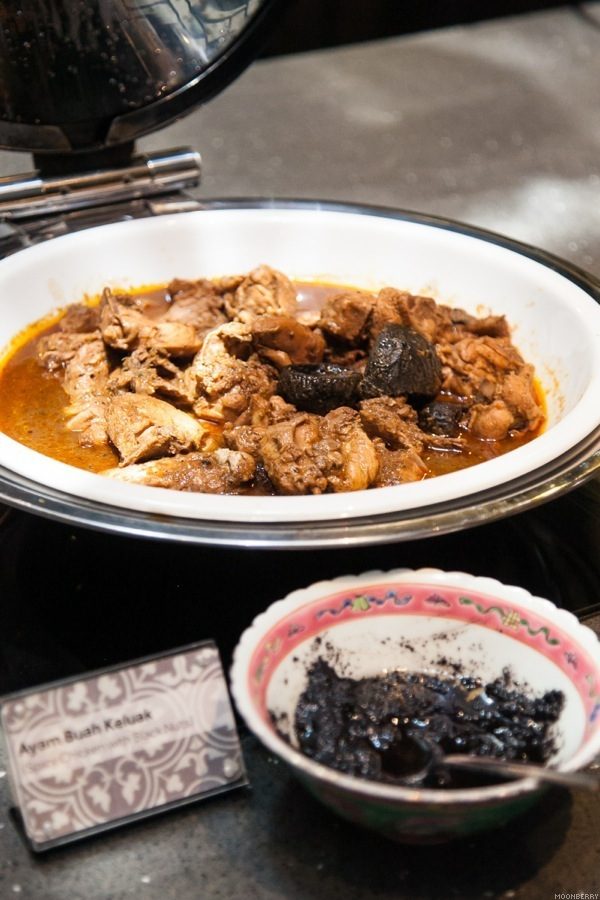 Classic highlights include Ayam Buah Keluak (spicy chicken with black nuts), Babi Pongteh (stewed pork with fermented soya bean), refreshing Udang Masak Nanas (prawns with pineapple), and Pong Tau Hu Soup (beancurd with meatball soup), amongst others. The buffet line-up also features Mee Rebus (yellow noodles in a spicy potato-based gravy) station and Kueh Pie Tee (thin crispy pastry tart shell filled with a spicy, sweet mixture of braised vegetables) freshly made to order.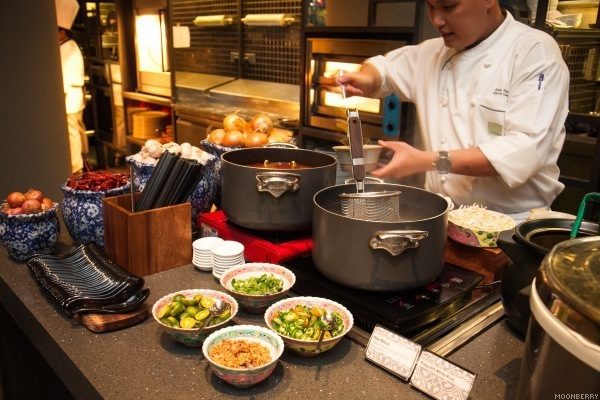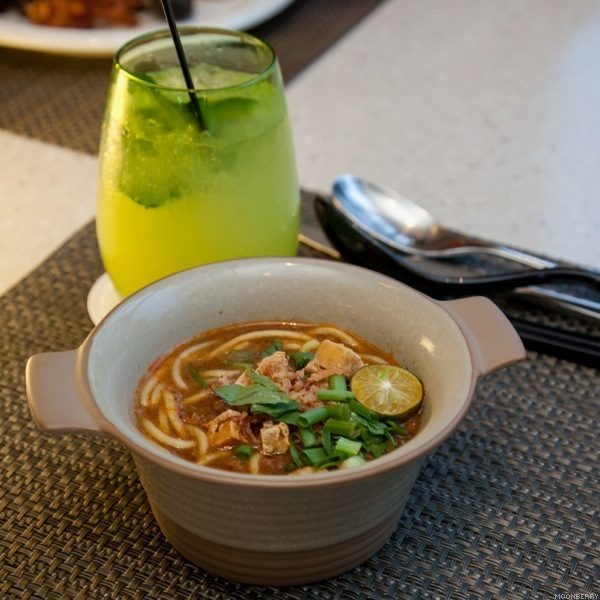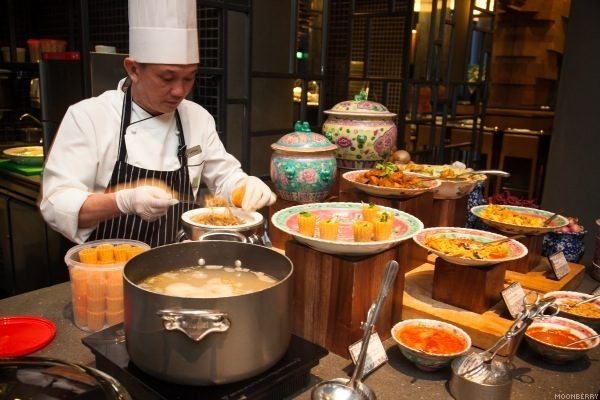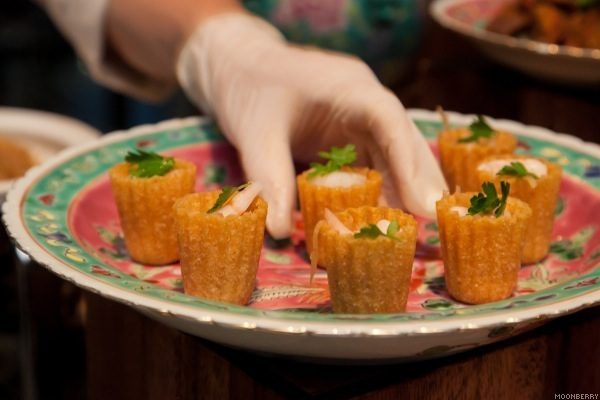 The delectable spread sits alongside beautiful displays of traditional porcelain tableware and colorful crockery commonly found in most Peranakan households, such as "kamchengs" (covered jars) and "tengkats" (tiffin carriers). I brought my parents for dinner at Lime over the weekend as we're all fans of Peranakan food; the verdict? My dad liked the Babi Pongteh so much, he went back for second and third helpings. Meanwhile, my mom enjoyed the Ayam Buah Keluak tremendously and appreciated the side of keluak paste that was available separately in a small bowl near the main dish; so much that she took rice and PILED the keluak paste over it. As for me, I devoured four Kueh Pie Tee coz I really like them a lot – this was so popular the chef-uncle was making them nonstop to keep up with the demand. I also liked the Mee Rebus which I halfway offered to my dad to try a bit, out of courtesy, and he ended up finishing the entire bowl!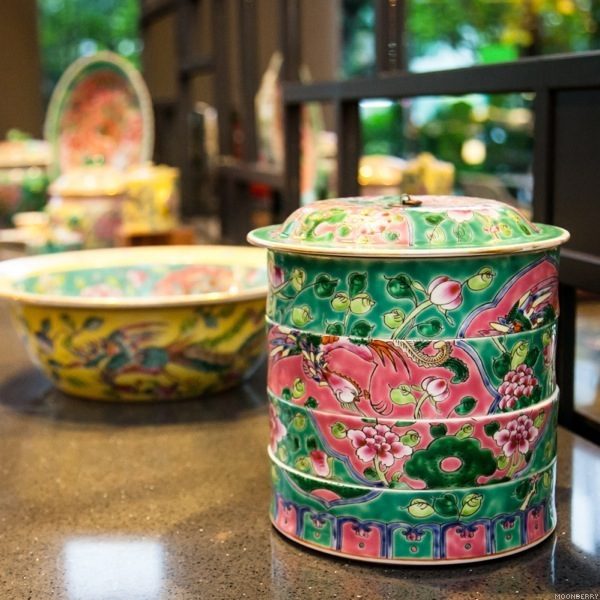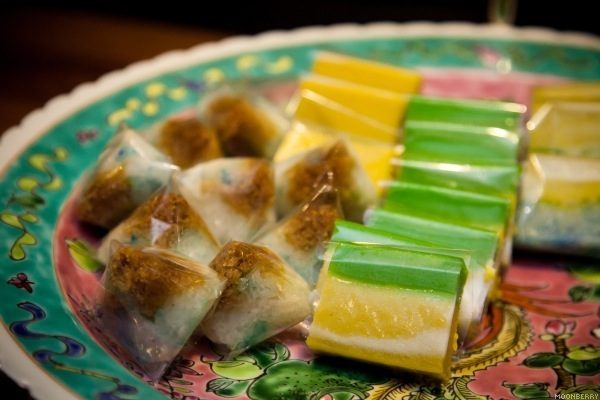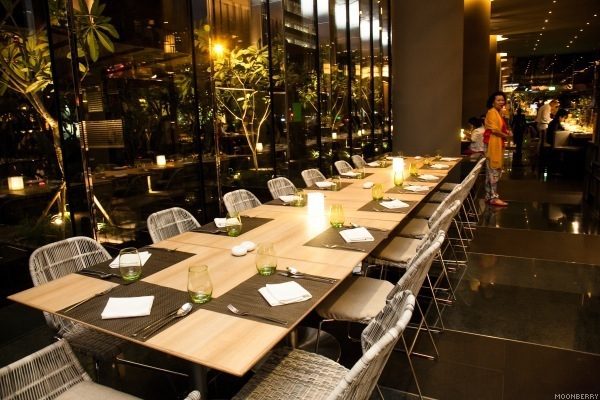 My parents and I had a fantastic time at Lime, and are already planning to return with other relatives in tow when everyone's in town again. The three of us also agree that PARKROYAL on Pickering is such a gorgeous hotel! This is exactly the kind of hotel that I'd recommend to my visiting overseas friends (from what I've seen at the lobby and common areas; I haven't checked out the rooms yet) because it's swanky, contemporary, oozing a very boutique vibe and I love the eco-garden concept. The architecture design is incredibly stunning! I shall properly investigate and do a follow-up article.
Lime Restaurant
3 Upper Pickering Street
Singapore 058289
Tel: +65 6809 8899