10 Aug 2012
---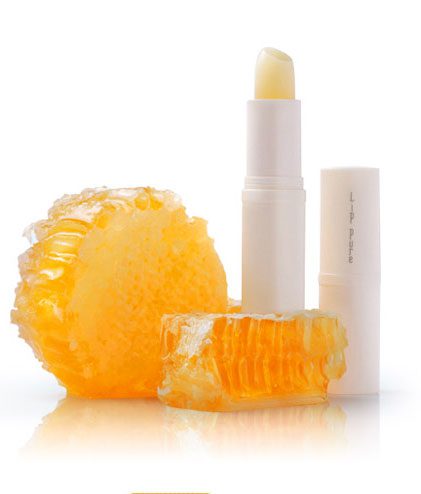 I sometimes ask friends in Singapore what is the one beauty product that they can't live without and I get a variety of answers, like mascara, eye cream, concealer, etc. The one answer that I don't hear from them is lip balm, which I personally find somewhat unusual because lip balm is the one thing I absolutely cannot live without. It seems that Singaporeans generally do not have the habit of using lip balm and I don't really know why.
For me, the main reason for using lip balm several times a day every day is to prevent chapped lips. I suppose it's a habit that I've picked up for many many years of living through the annual winter of NY. Have you ever experienced lips so chapped that they hurt? No? Well, lucky you. Dry lips are just so… icky. Even in warmer seasons I put on lip balm constantly too because it keeps my lips soft and I know so do all my girlfriends back at home. Maybe because lip balms are prominently visible at the drugstore check-out counters and they usually cost no more than a couple bucks, so along with your mints, gum and candy, it's a no-brainer to snag one at the same time while paying for your other shopping.
I think lip balm doesn't get a lot of love in Singapore, but why is that? I find using lip balm to be a super low-maintenance pucker picker-upper. Using lip balm regularly makes your lips kissably soft, moist and luscious. In lieu of using lipstick, there are tinted ones that make your lips look naturally pretty. And then the flavored ones, like watermelon, bubble gum, cherry and mint-vanilla (my personal fave) are the best!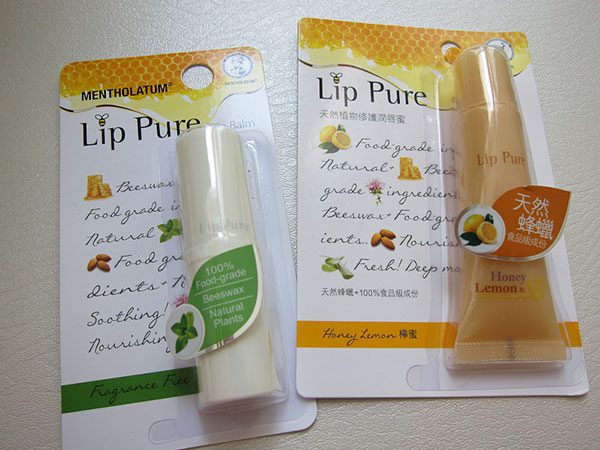 Recently I got to try Mentholatum Lip Pure Lip Balms: Mentholatum Lip Pure Fragrance Free Lip Balm and Mentholatum Lip Pure Honey Lemon Lip Gel.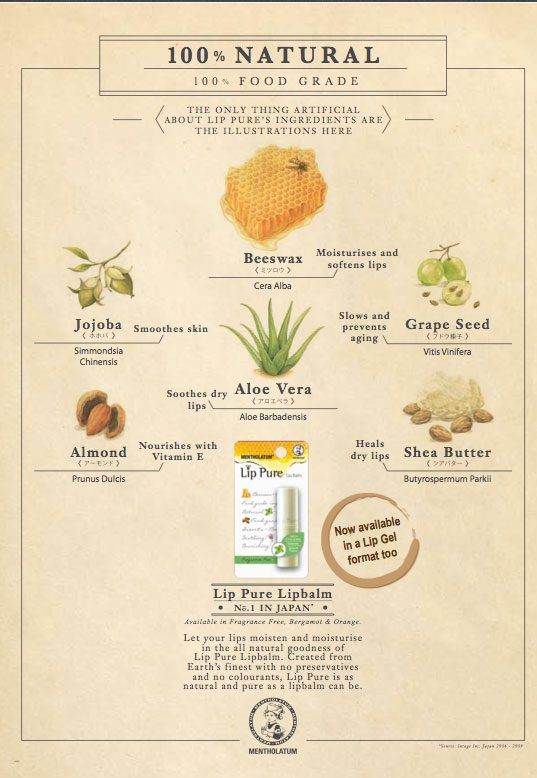 Metholatum Lip Pure Lip Balms are made with gentle beeswax formulation and 100% natural ingredients of Shea Butter Oil, Almond Oil, Aloe Vera Extract and Jojoba Oil to fully protect and moisturize lips. Additionally, they also contain effective antioxidant of Vitamin E and Grape Seed Oil to help maintain healthy and youthful looking lips.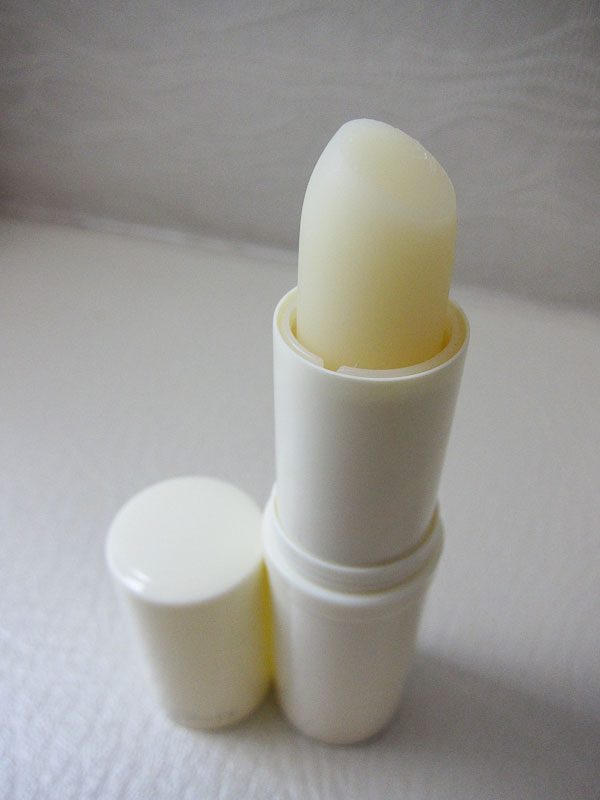 The fragrance-free Mentolatum Lip Pure Lip Balm is extra gentle on lips and contains no colorants or preservatives. It is as pure as you can get from a lip balm, but packed with antioxidants to help maintain healthy and youthful-looking lips.
Mentholatum Lip Pure Honey Lemon Lip Gel is also made from 100% natural beeswax, but it contains the fragrance of honey lemon (like… the cough drop or the drink). I can't quite describe that scent, but it's one of those comforting associations — the delicate sweetness of honey and the refreshing citrusy punch of lemon.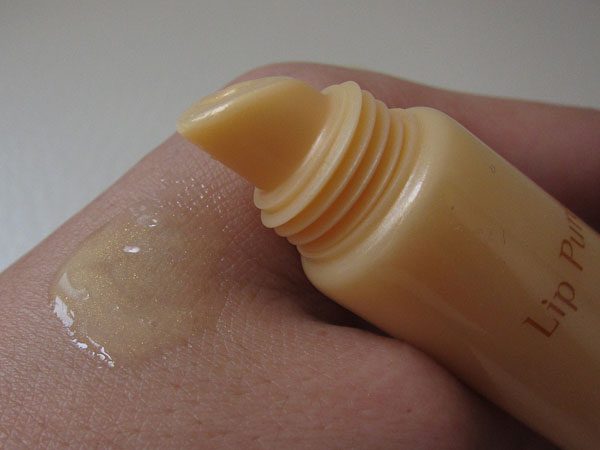 The Honey Lemon Lip Gel also contains tiny gold shimmers. This will look really pretty layered on your lipstick, to give the lips a poutier look. *WOOT*
Do me a favor, take a good look at your lips in the mirror. Don't you agree that lips are the number one most neglected area on the face? There's eye cream, there's serum, there's moisturizer, there's neck cream, there's nose pore-banishing patch, but… but… but… what about the lips?
When do you need to use a lip balm?
Daily: Only soft, smooth lips could be pretty enough and inviting to kiss. So if you want to have kissable lips, use lipbalm to protect your lips at all times, everyday and every night.
Under Dry/ Cold Environment: Exposure to wind, sun and cold dry air contributes to chapped, cracked lips by sucking out moisture and damaging skin. Prevent exposure by protecting your lips with a lip balm, before going outside, and reapply regularly while outside. Lipbalm will help to restore moisture and seals out from the harsh environment.
Before Sun Exposure: Lips will become dry, cracked, aged and dull-coloured due to the harmful UV rays. Since the thin skin on your lips lacks melanin, they burn easily from the sun. Therefore always put on lipbalm with SPF protection when you head outdoors.
Before Bed: Lips can dry out during the night, especially if you breathe through your mouth while you sleep or if you sleep in an air-condition room. It is good idea to apply a layer of lip balm every night before you go to bed to provide moisturizing protection to your lips throughout the night. It also helps to generate new skin cells and strengthen the lips moisture barrier, thus leaving your lips soft, smooth and supple.
Under Air-Conditioned Environment: Long hours in air-conditioned area can make your lips dry. A moisturizing lip balm will easily relief our delicate lips from dryness.
Under Lipstick: Put on some lip balm first before lipstick. Smooth lips will help your lipstick glide on easier and last longer. Lip balm will also form a layer or protection to your lips from the artificial colouring.
Pucker up, boys and girls. :)
-MB.