8 Oct 2012
---

This is my second week of my Philosophy 4-week skincare journey, and I've been using only Philosophy products that were customized to address my skincare concerns. I want to highlight two of the products in the array that I've enjoyed using very much in the last seven days.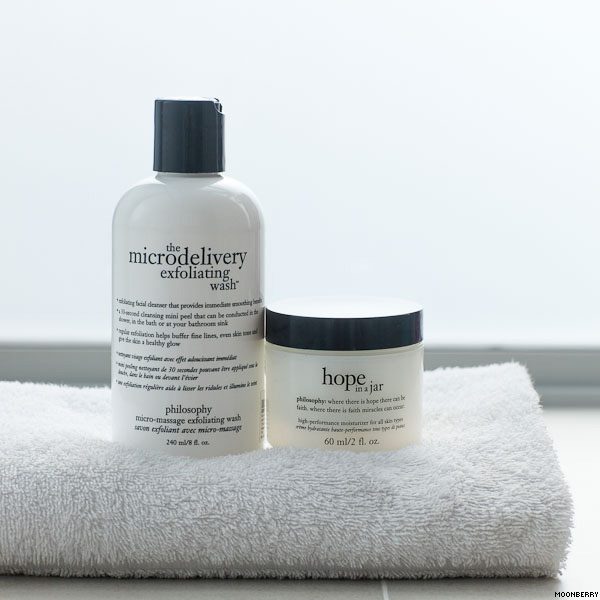 1. Microdelivery Exfoliating Wash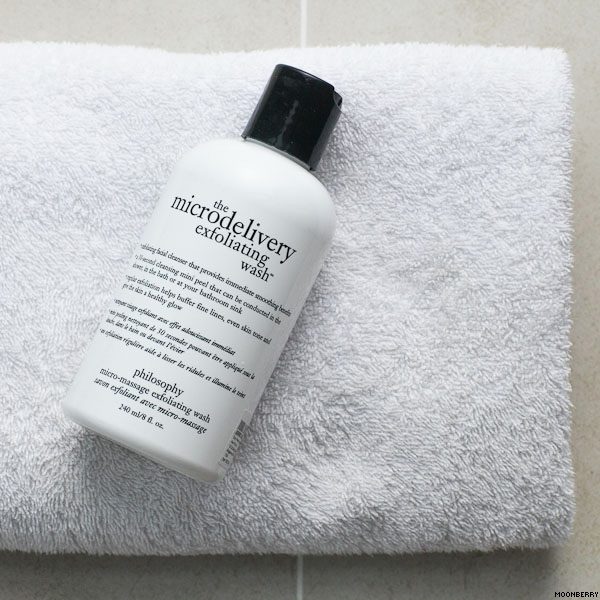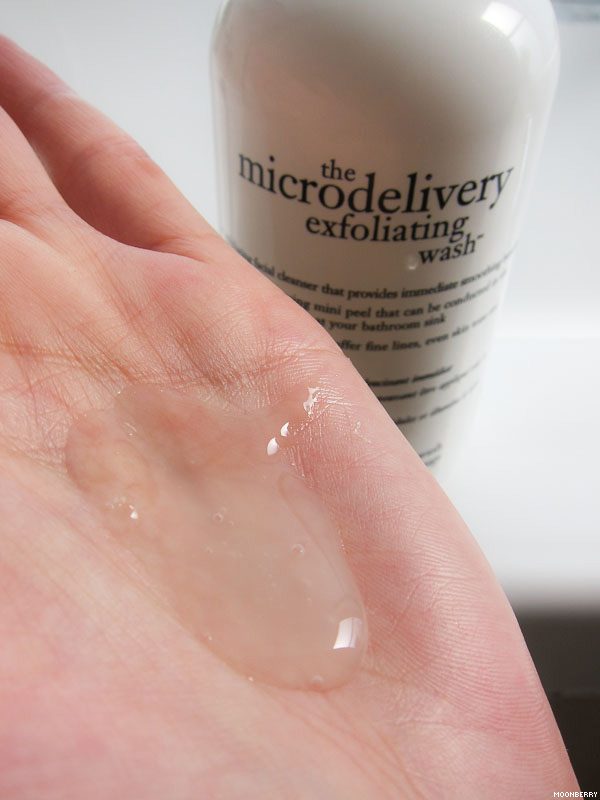 I use this Philosophy exfoliating wash every day in the morning to cleanse my face. This is a nice cleanser with very fine micro-beads that I use on my face for 30 seconds in circular motion to give me immediate resurfacing benefits (such as helping to buffer fine lines and evening out skin tone). The gentle fragrance-free formula is packed with anti-oxidants and this daily morning exfoliation gives my skin a healthy glow after every use. I like that this cleanser gives me a clean, fresh feeling after usage. My skin feels soft, not dried out or irritated. I use this to exfoliate my face as well as neck, and the result is silky smooth skin before I even use any other Philosophy products.
2. Hope in a Jar Moisturizer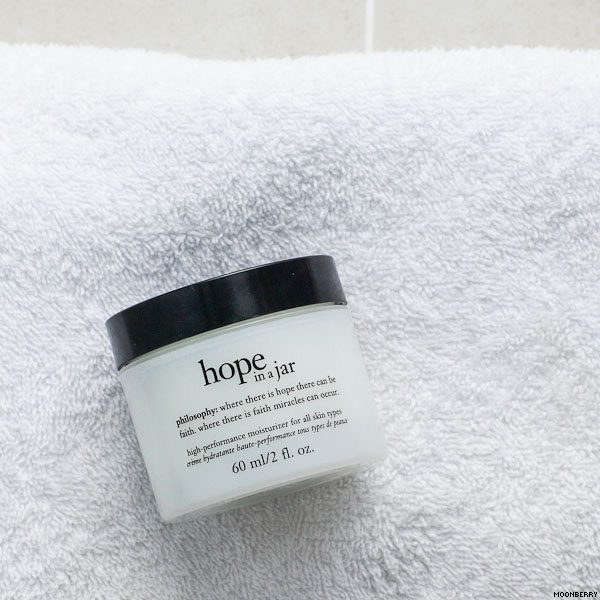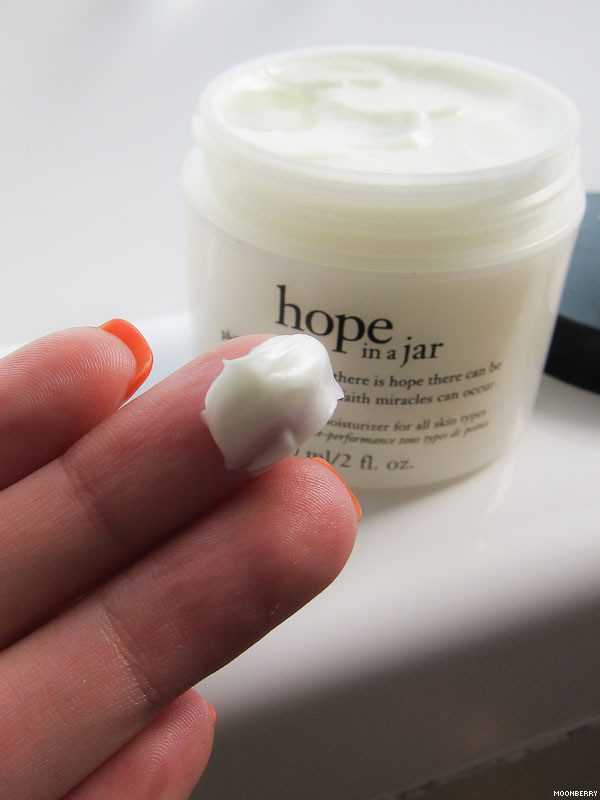 I am pleasantly surprised by this moisturizer. Most moisturizers I have used before this were either too creamy, too lotion-y, too rich, etc. I know so because they always felt sticky and left a greasy residue on my face. Or some would get absorbed quickly and my skin would be soft, but within an hour or so, my face would start looking like an oil-spill in the t-zone areas (forehead, nose). I have no idea what that means or why it happened… but either way I don't like the look of it, the feel of it.
Hope in a Jar, however, has an AMAZING soufflé-like texture that glides on my face and then it… disappears. The moisturizer is absorbed easily by my skin, leaving a matte finish but not dry to the touch. My face feels soft, smooth and moisturized all afternoon. Kinda like baby soft and smooth. Most days I try to avoid putting on makeup if I don't have to, so I like that without the addition of other products/makeup, my skin looks clean, natural, adequately hydrated and smooth.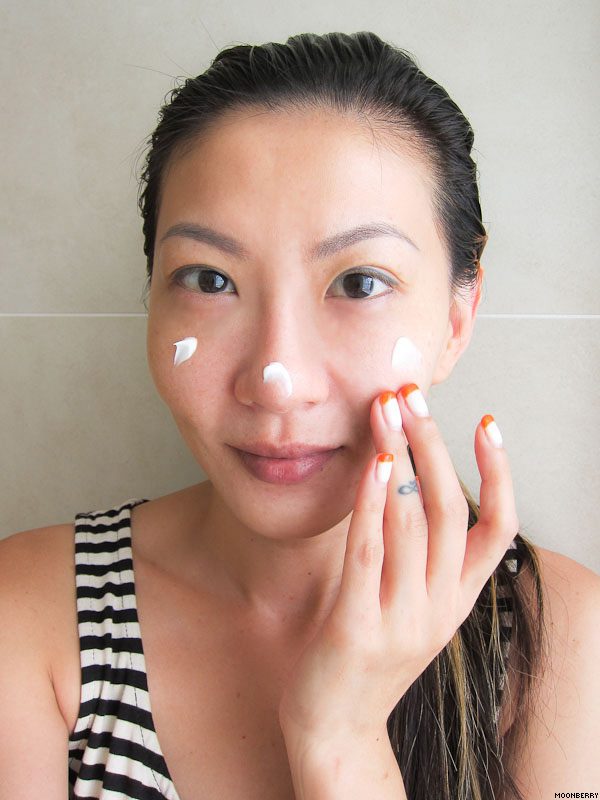 Oh, I also love that this moisturizer has a delicate lavender fragrance. Pair that with the soufflé, whipped cream-like texture which my skin absorbs in an instant, Hope in a Jar makes me ultra happy every time I put it on. This is really very delightful to use. I am a convert! Now I know why Oprah is such a big fan of Hope in a Jar and it's been Philosophy's star product for years.
I don't want to get ahead of myself here, given it's only been seven days but thanks to this Philosophy moisturizer, I think my skin is looking dewy and not shiny.
If you've missed the other Philosophy products that I am using this month, read here. Stay tuned for more Philosophy next week!