15 Oct 2012
---

I'm into my third week of using only Philosophy products now. If you have missed the first two parts, you can catch up on them here: Week 1 and Week 2.
I gotta say I am getting spoiled silly by Philosophy products, they are so great to use! I am very pleased with the product quality and efficacy. I am definitely a convert.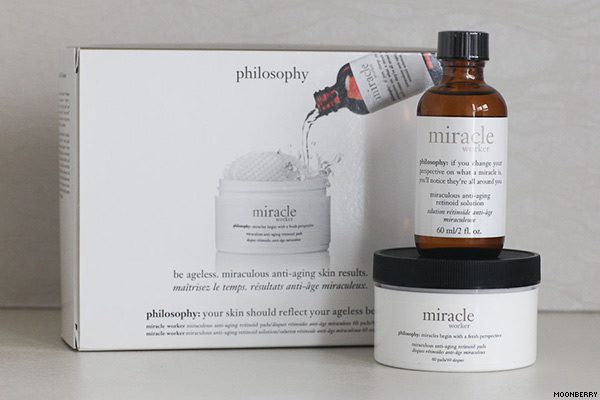 In particular, the Miracle Worker Anti-Aging Retinoid Pads have worked out quite nicely for me. I get chemical peels at a doctor's office often, and these pads are a milder version that can be used daily. The main functionality of these retinoid pads is to help diminish the look of wrinkles and skin discoloration, while improving clarity. I like that the pads are textured and a gentle swipe all over the face softens the skin. It doesn't cause severe tightness like a doctor's administered chemical peel, but similar to that process I notice instant radiance and immediate glow on my face.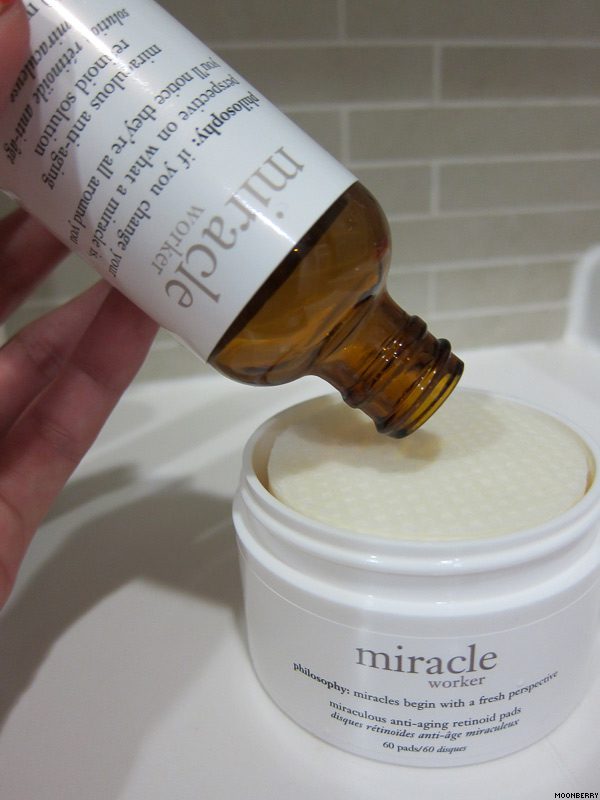 The Philosophy Miracle Worker Anti-Aging Retinoid Set comes in two parts: the fresh-pour elixir containing anti-oxidants, skin conditioners, soothers, and the pads.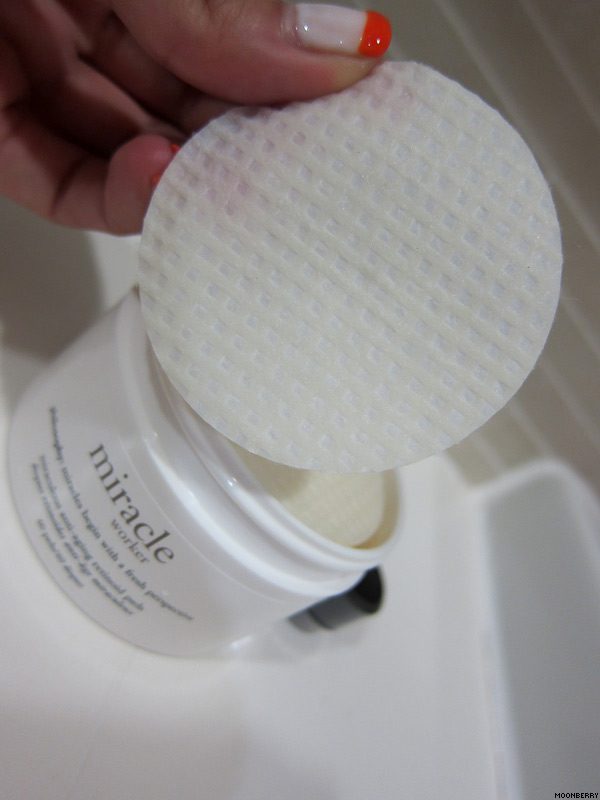 As I've mentioned earlier, the pads are textured and one pad can go a long way. I use it all over the face, neckline and then I rub the remainder on my elbows, knees and toes. Don't waste any of this goodness!
The whole premise of retinoid is that it works by increasing the production of new collagen. It also stimulates new blood vessels in the skin, giving skin a rosy appearance. I like that after using these pads continuously on a daily basis, my skin no longer appears as dull. I haven't had the need to put on makeup for the last three weeks (with the exception of a couple of days here and there, when I went out to attend events) and I am quite liking the appearance of my skin. I think I look fairer in the mirror and my overall skin tone isn't as uneven anymore.
Yayz!