1 Oct 2015
---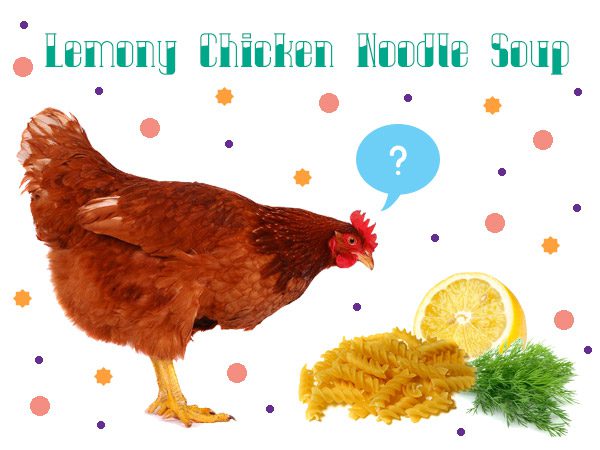 Because I am was am trying to eat clean after a detox treatment last week and was told to drink a lot of liquid, I made soup as a hack since drinking just plain water was seriously getting boring after a few days. Was craving something hearty and quick to make, plus I'm a huge fan of lemon, so I made a Lemony Chicken Noodle Soup. I don't think I can live without lemons, I love the bright refreshing flavor so much and it is a natural mood picker-upper for me.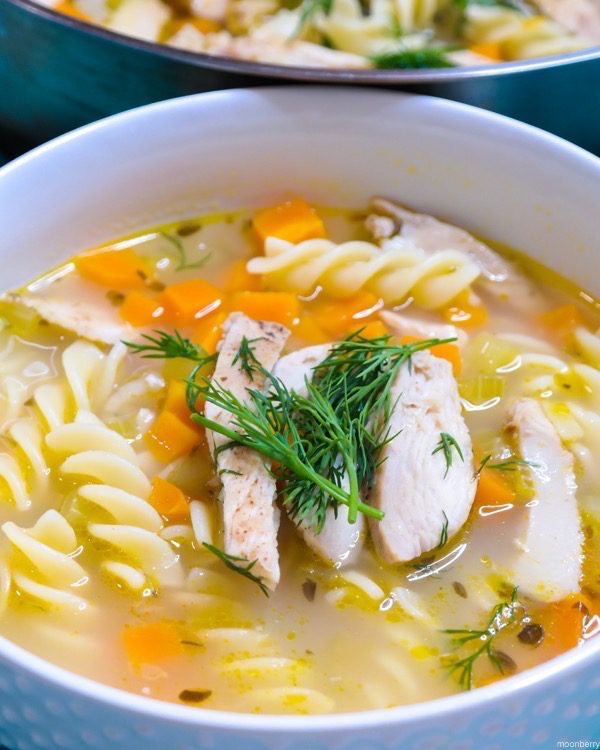 Lemony Chicken Noodle Soup
1 pound skinless, boneless chicken breast tenders
2 tablespoons olive oil
1/2 teaspoon cayenne powder
1/2 teaspoon cayenne pepper
1/2 teaspoon dried oregano
1/2 teaspoon dried rosemary
1/2 teaspoon salt
1/2 teaspoon ground black pepper
3 tablespoons olive oil
2 cups carrots, peeled and diced
2 cups celery, diced
5 cloves garlic, minced
Pinch of salt
4 cups chicken stock
1 bay leaf
1 cup organic pasta
Juice of 1/2 lemon,
Fresh dill, chopped
Preheat oven to 375F degrees. Place chicken tenders in a large baking dish lined with parchment paper. Drizzle with 2 tablespoons of oil and sprinkle with spices. Place in the oven and bake for 25 minutes, flipping the chicken at the half way point. Once cooked, cut into small chunks. While the chicken is roasting, prepare the soup. Heat olive oil and minced garlic in a large, heavy bottomed soup pan over a medium flame. Add carrots, celery, and cook for 8-9 minutes. Add bay leaf and chicken stock. Increase heat to high, bring soup to a boil, add lemon juice. Reduce heat to medium-low, stir in pasta, and simmer for 10 minutes. Stir in cooked chicken, dill, and serve at once.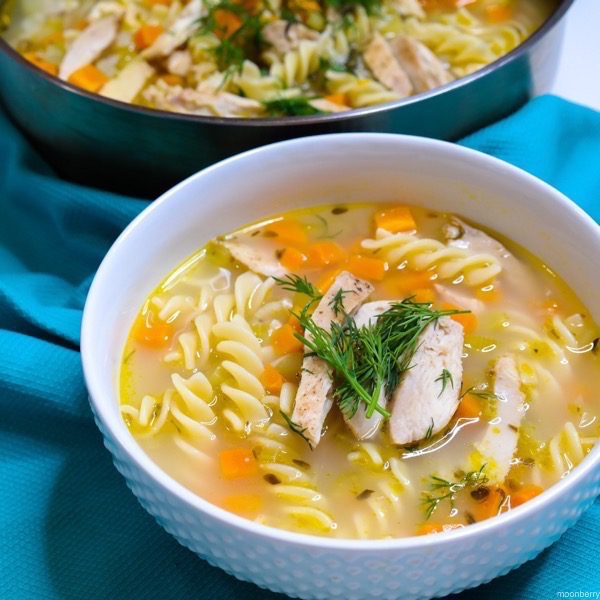 Honestly, this eating clean and detoxing bizniz is making me extremely irritable.
Who wouldn't be cranky when I had to trade in pork trotter in vinegar sauce for fuggin' chicken noodle soup!? While this may not be a pot of fatty pork chunks simmering in a bubbling fragrant dark vinegar sauce, the roasted herbed chicken and lemony soup hit the spot anyway. So that evening after I polished off a bowl, I patted myself on the back for making the right dietary choice, complacently did more squats a couple hours later, and then spiraled into a dark bad mood for the rest of the week.
Growl,
MB.