28 Sep 2015
---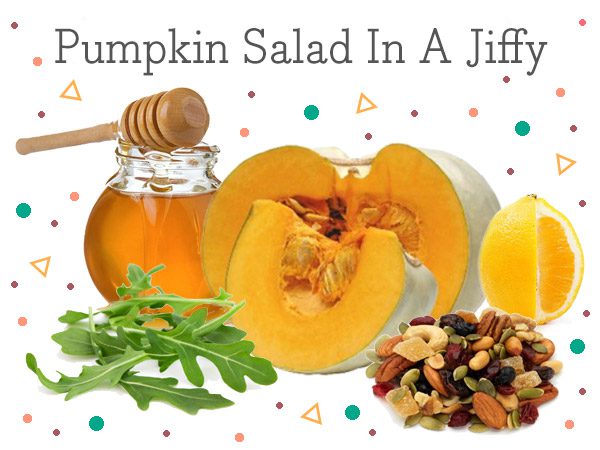 My mom brought back a wedge of pumpkin from our Taipei trip and left it inside my fridge. There are a couple of pumpkin recipes I've been meaning to try, and this is one of them. Super simple to make and healthy, without compromising on flavor or texture.
※※※ Connect, Follow, Like and Share via http://www.facebook.com/MBxMB and Instagram @moonberry ※ ※ ※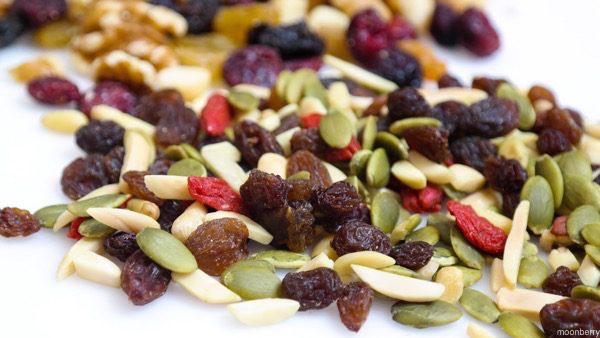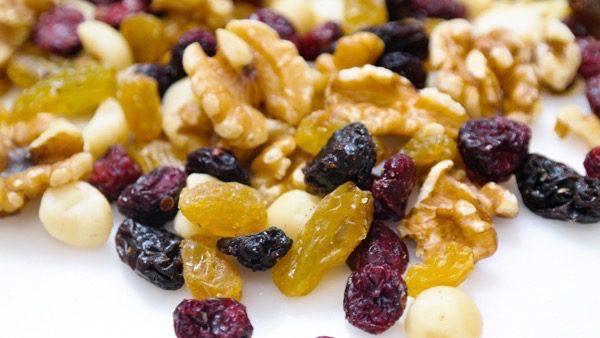 Pumpkin Salad In A Jiffy
2 cups pumpkin
2 cups arugula
2 tsp honey
1 Tbs juice of lemon
Trail mix
Remove seeds and peel skin off pumpkin. Steam pumpkin for 8 minutes or until soft, and cut into cubes. Serve over arugula with fresh lemon juice, honey, and a generous sprinkling of trail mix.
This salad is great as a light lunch or a side dish. I love the crunch from the berries and nuts from the trail mix. I got mine – a mix of goji berries, cranberry, almond, sunflower seeds, pine nuts, walnuts, raisins – from a kiosk at Parkway Parade basement, for about S$4 per 100 grams.