20 May 2011
---
A fabulous item arrived in the mail not long ago, it came in a black box tied with gold ribbon. HOW EXCITING! Well, thanks to an online contest which I participated in a while back, I got really lucky, ended up being shortlisted as a finalist and snagged a super duper kickass prize. And it's not just any prize, it is a Tod's D-Styling Small Satchel! *Happy dance*.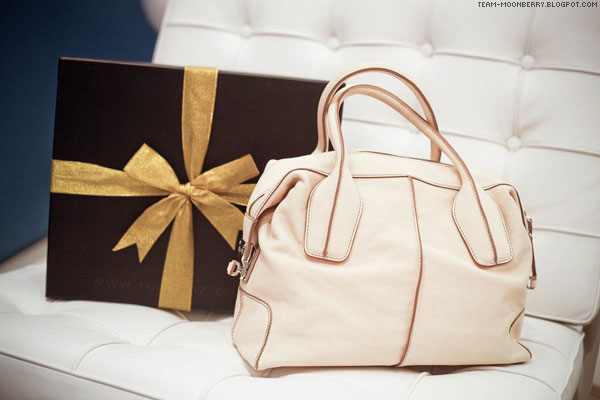 If you have missed my earlier blog post on this, go on over and find out what I had to do to win this awesome prize. According to my interior designer, who is a self-proclaimed bagaholic and knowledgeable about designer bags, the Tod's satchel is one of the hottest items this season. She also told me that the identifying feature of this bag is the sloped chunky double top handles that are attached to the bag body. Or something like that. (Uhm, okaaaay… She spoke in some cryptic bag lingo which really sounded jibberish to my novice ears.)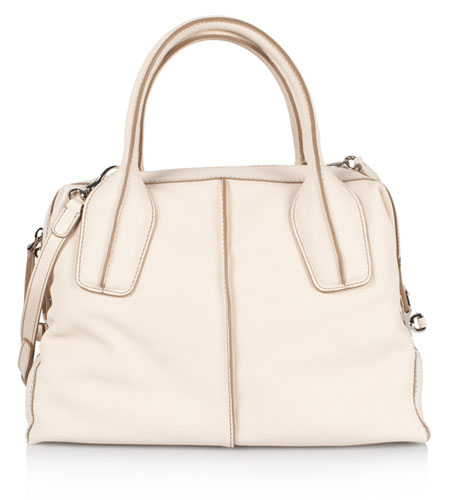 Now I will be upfront and say that I have never been much of a bag person. I'm a hippy-dippy chick and generally feel most comfortable carrying affordable name-less bags. I only have two criterias: 1. Large enough capacity for my junk (hence, I have been sporting hobo bags as a default). 2. Rugged enough to withstand urban conditions (I don't have any qualms in putting my bag on the floor when I'm in restaurants or sitting on the subway). Of course, I do own a couple of nice bags also (such as this one) but they sit inside the closet pretty much all the time because I prefer carrying the cheapie hobos on a daily basis. :x
So with that disclaimer said, being the owner of the in-season, brand new Tod's satchel is an incredible treat indeed! Thank you very much to Reebonz for putting together such a fun blog contest, and of course, giving away such a generous prize. :)
As for the bag itself, it is certainly a luxury item as the leather feels butter soft. I love the soft cream color, it is very spring-ish. ✿ I am happy about the friendly size too, as it is more than adequate to contain my purse, coin pouch, pocket camera, cellfone, keys, sunglasses and other miscellaneous knick-knacks. The bag comes with a strap so slinging across the shoulder can be an optional style too.
In summary, two words: *WOOT WOOT*!!!!! :) :) :)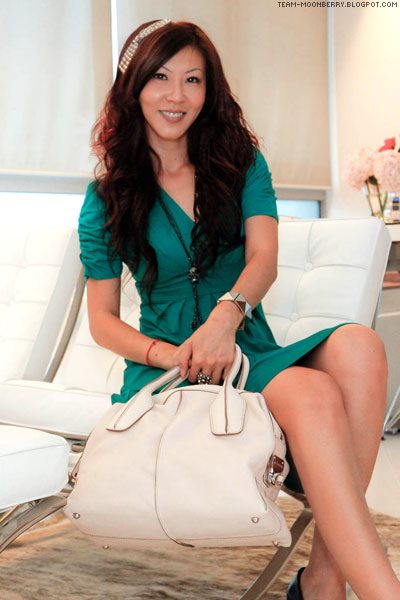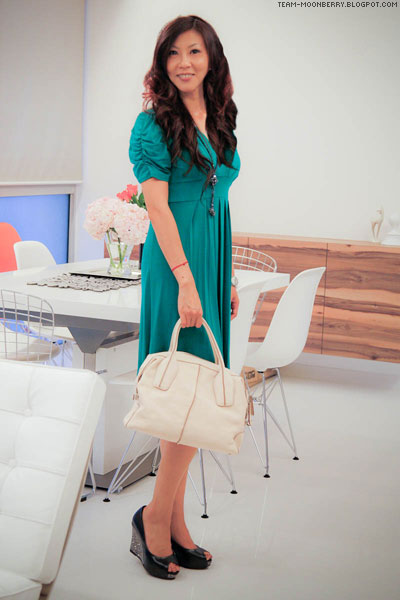 See? It can be rewarding to join online contests or blog promos. You never know when Lady Luck will smile upon you and send something nice to your mailbox. Nothing to lose, everything to gain.
♥ℳ