9 Aug 2012
---
You know… I generally have difficulty falling asleep. Or rather, I have difficulty falling asleep at night, at a decent hour when I'm supposed to. (Afternoon naps are a different story altogether and I switch off like a light at the first snap of fingers.) All the holistic practitioners I've consulted with tell me that the best time to sleep is between 11pm and 2am, as that's when the liver functions work best while the body is at rest. No later than 2am. Strictly. Are you kidding me!? I am still on prime time at 11pm and there's no way I will be in bed. Anytime before midnight is considered early for me and as a creative type, I often find the hours after midnight to be most productive for me. As in, all my brilliant creative ideas usually occur in the dead silence of the night. So while everyone's fast asleep, my mind is at its clearest and sharpest. And I'm wide awake, addressing the stuff that has accumulated during the day, mentally ticking off whatever's on my to-do list.
All these late nights aren't doing my skin any good though, I am acutely aware of that. So when I heard about Kiehl's Midnight Recovery products, namely Kiehl's Midnight Recovery Concentrate (serum) and Kiehl's Midnight Recovery Eye (cream), I had to check them out.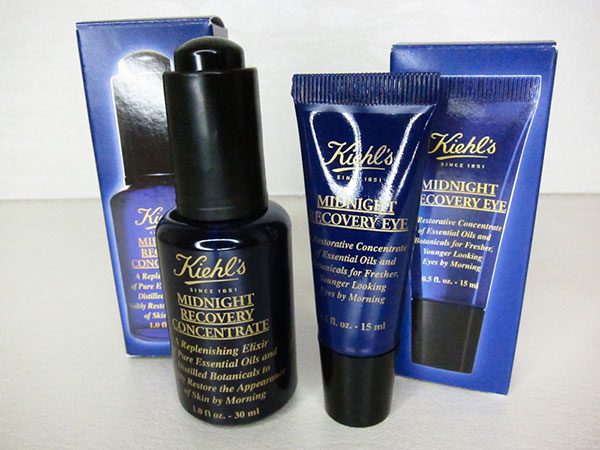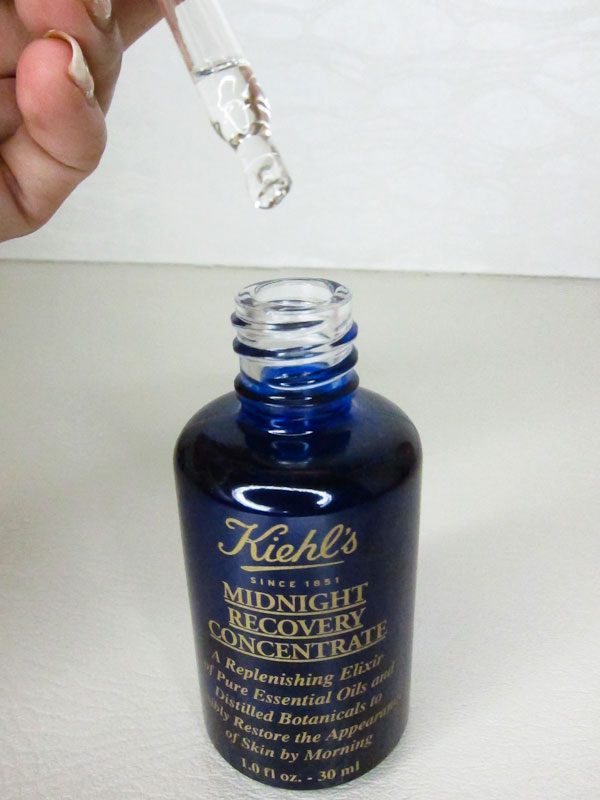 Kiehl's Midnight Recovery Concentrate is a replenishing elixir made of pure essential oils and distilled botanicals. These ingredients include Evening Primrose Oil, Lavender Oil, Rosemary Leaf Oil, Coriander Seed Oil,Sunflower Seed Oil, Jasmine Extract, Turmeric Extract, Cucumber Fruit Extract… just to name a few. The liquid goes on clear and a couple of drops is more than adequate to be applied onto cleansed face in patting motion, prior to using a moisturizing night cream of your choice. Kiehl's Midnight Recovery Concentrate is lightweight and is absorbed easily by the skin.
It doesn't have any anti-aging or anti-oxidant properties though. This serum purely boosts the skin's essential moisture level and effectively restores skin's healthy appearance overnight, so that you wake up the next morning to a smoother, more radiant complexion. I have been using this for a couple of nights now and even though I can't quite say I am seeing radiant, less-tired appearance on my skin yet, I am loving the texture of this serum as it makes my skin supple and appear more hydrated.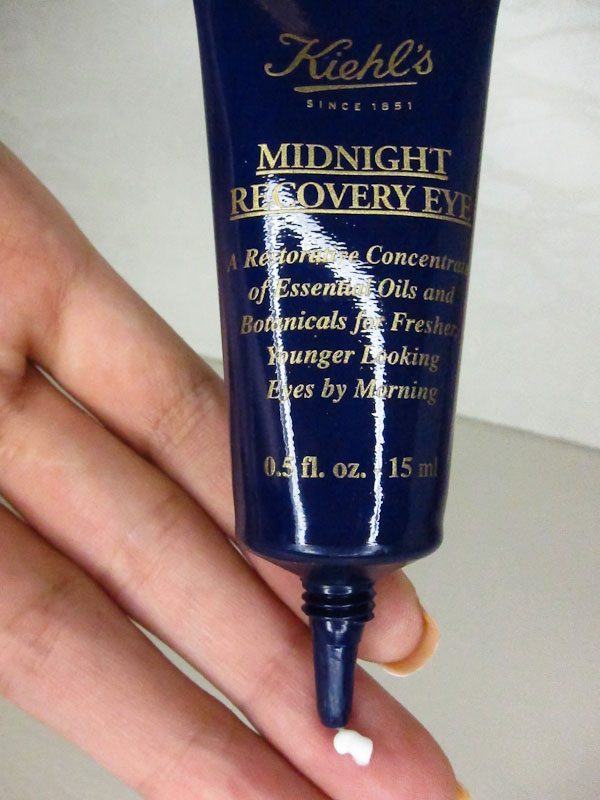 When it comes to eye cream, I'm still doing this trial and error thing for a good version to use at night. My daytime eye cream is the Skinceuticals AOX Eye Gel which is working out well for me. I have started using Kiehl's Midnight Recovery Eye in tandem with the Midnight Recovery Concentrate serum. This restorative night treatment is infused with Butcher's Broom Extract as well as a blend of natural oils, to reduce puffiness and diminishes the appearance of fine lines.
This eye cream is creamy but similarly lightweight as the serum. It goes on smoothly on the delicate eye area and does not leave a greasy film. I love that it has a calming lavender scent (naturally scented from the Lavender Oil ingredient). We shall see how the efficacy of this eye cream is, I can only say at this time that I truly enjoy using this.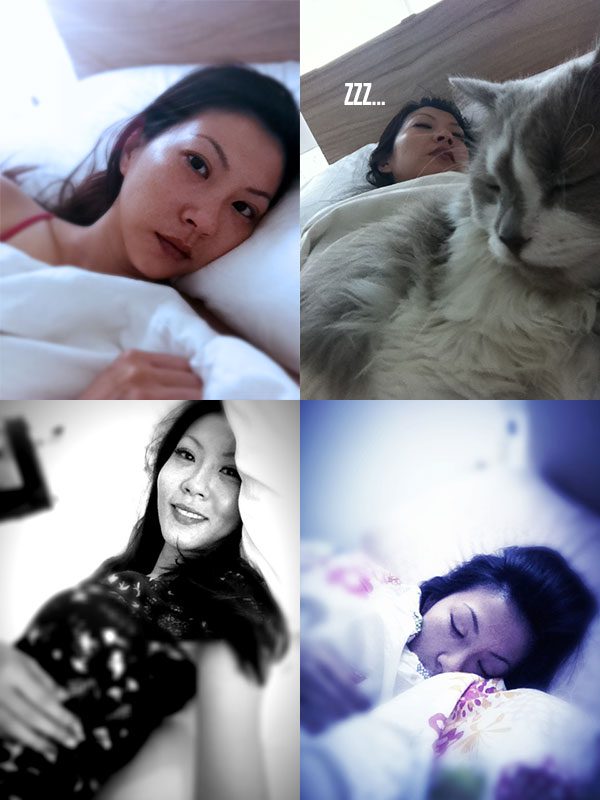 I am thrilled to find a set of skincare products that combine aromatherapy with hydrating benefits. Even though it's been only a few days of me using the Kiehl's Midnight Recovery products, the thing I love the most is the heavenly Lavender smell. It is truly very soothing, it calms me down and it mentally preps me for sleep. I think when the mind is calm and free of worries, everything including sleep will come naturally. The world is alright again and I feel like I'm waking up beautiful the next day now that my skin's getting TLC while I sleep. :") I still can't say what time I will be ready for bed though…. most likely not before midnight. :x We'll see.
Kiehl's Midnight Recovery Concentrate (30ml) is S$90.00 and Kiehl's Midnight Recovery Eye (15ml) is S$72.00 at all Kiehl's stores in Singapore.
Zzz~