12 Dec 2013
---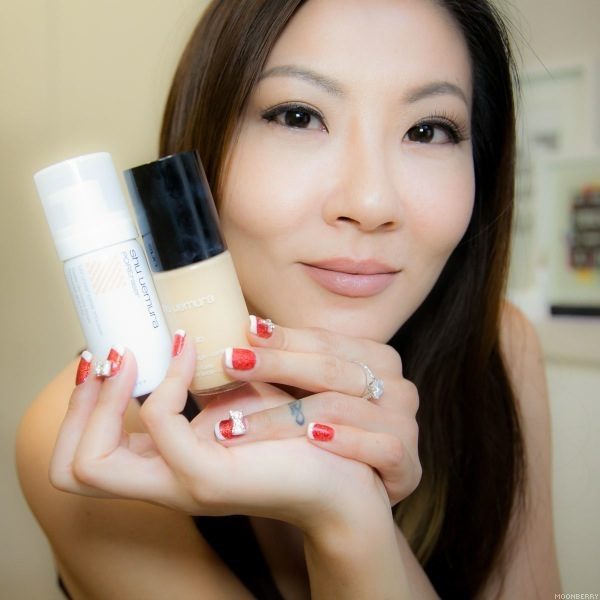 I finally got around to getting the Shu Uemura Lightbulb Foundation! I've had it for several weeks now but started using it only a week ago. I have sought other opinions which turned out to be unspectacular because some claimed that the face looks oily after application, but I was really keen in using it so I went to the Shu Uemura counter at Metro Paragon to consult with the brand's head makeup artist in Singapore for some suggestions on how to mitigate this issue and correctly use the product.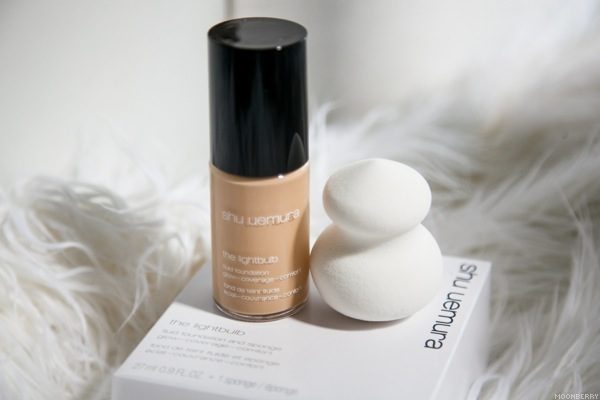 Firstly, the Shu Uemura Lightbulb Foundation is sold as a set along with a lightbulb-shaped sponge at SG$75.
This brand new foundation, launched just this year, boasts a new generation in fluid foundation that delivers modern, glowing beauty and fulfilling the paradoxical needs of modern women for beautiful, natural glowing skin yet perfect coverage to veil imperfections. I believe we are all familiar with this need of wanting a foundation that gives good coverage to minimize our skin's imperfections, but without the end result looking so thick and pancake-y. While we all strive to achieve that beautiful, naturally luminous skin which looks flawless, many foundations out there either doesn't cover enough or way covers too much.
8 Dec 2013
---
The Westin Singapore recently re-opened and this much-awaited brand's return to Southeast Asia's financial and lifestyle hub sees the hotel situated at a very short distance from corporate headquarters, retail shops, variety of restaurants and casinos with direct access to all that Singapore has to offer.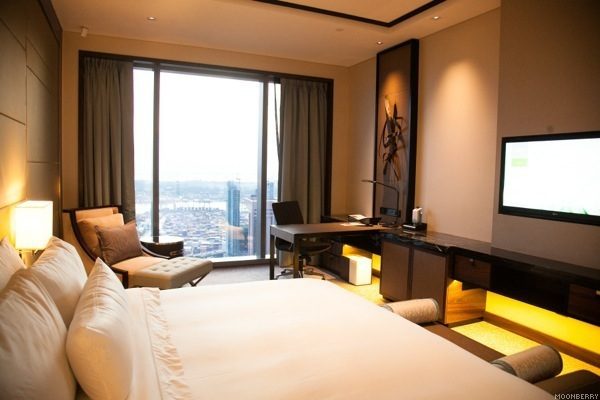 As Singapore's first-ever integrated hotel located within an office building, The Westin Singapore occupies levels 32 to 46 of the brand new Asia Square Tower 2 commercial development in Marina Bay, the heart of Singapore's bustling financial district. The hotel enjoys a high profile status with the highest lobby in Singapore, while providing the premium Westin experience with signature amenities and services designed to inspire balance and well-being.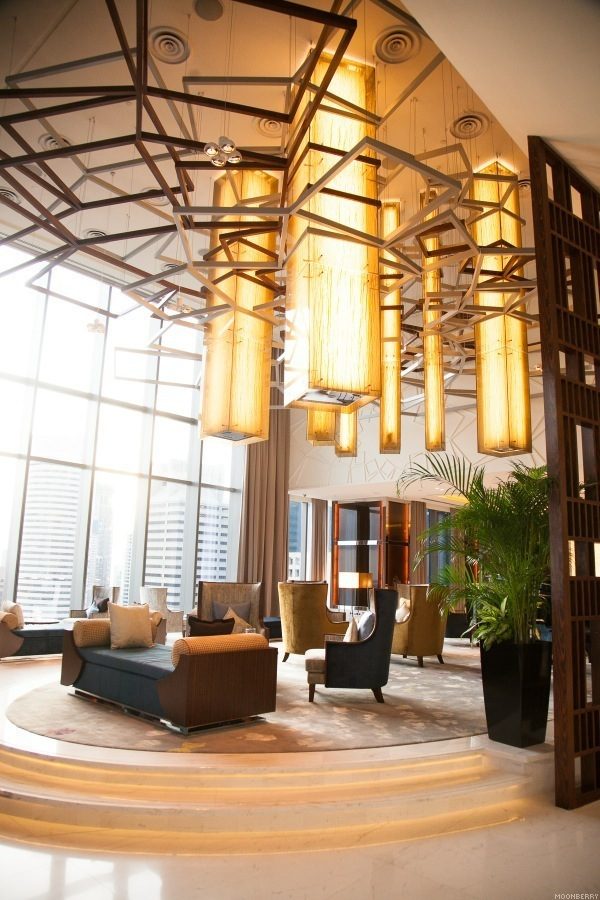 2 Dec 2013
---
Meh. For the last couple months, I've fallen once into a ditch of getting poor quality sleep – again. Ain't the first, and sure ain't gonna be the last. This is a recurring issue as the circus of my life keeps going on every day – and I am aware that a lot of this sleeplessness is directly caused by stress. Physically, I don't like how the lack of quality sleep affects my energy level the next day in a negative way; it makes me really grouchy, impatient and snarky. Exhaustion, brain-fog and being overstressed are ugly. Quality restful sleep is something that must be taken more seriously and given priority. While I may piss people off by dissing what they've asked of me – my phone's on silent mode and I miss a ton of calls when I'm sleeping, I don't feel all that apologetic actually coz frankly the emergency isn't about meeting so-and-so's deadlines and KPIs, it's about my general well-being and attaining my work-life balance. Besides, I am not going to be of any value to anyone when I'm sick anyway. Plus the reality is that no one can do much for me in the event my health deteriorates. So I say eff it to all – for now, while I recharge.
I noticed that I've been getting both insomnia/having difficulty falling asleep and sleeping only for four to five hours at one go. Again, I know that this is stress-induced. So much so that I've been having dreams quite consistently, some of which were intense nightmares – such as getting robbed inside a stuck service elevator and then stabbed in the back with a butter knife. Wtf.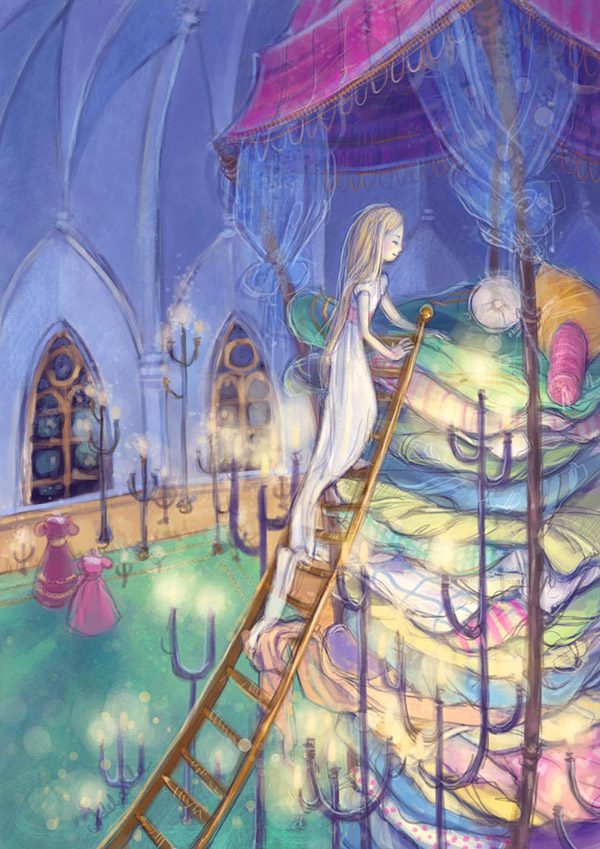 Illustration by Aleksandra Chabros.
My nightly ritual these days involves burning aromatherapy essential oils next to my bedside to induce sleepiness. There's no point in forcing myself to sleep when I can't, I'd only end up more frustrated so I just let my mind run and exhaust itself while I lay in bed in total darkness. I have avoided meditating as I can't seem to hold focus. Sometimes I cuddle my cat because it relaxes us both. I'm becoming the princess in The Princess and the Pea; I'm sensitive to how my matress and pillow feel, the slightest whirring noise heard outside, change in temperatures and I would also wake up in the middle of the night for no apparent reason (which I hate coz I had to start the whole process of trying to fall asleep all over again and that usually takes a while). No wonder I'm damn grouchy the next day.  -_-"