23 Jun 2015
---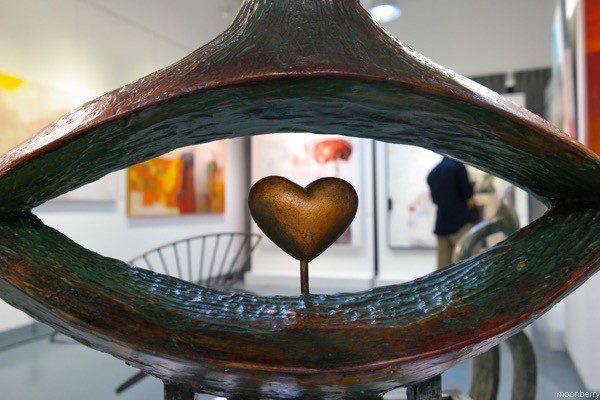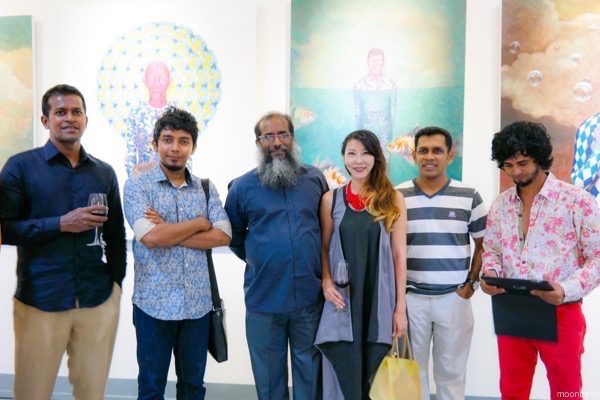 TRANSITION, the international debut art exhibition of illuminating Sri Lankan contemporary maestros in Singapore, showcases the works of five painters and one sculptor, thoughtfully curated by Mandala Fine Art Studio. I popped by the VIP opening and got to speak a little bit with the artists about their work.
In this group show, the artists' expressions are kindled by a poignant sensitivity to their surroundings as well as clever observations of Sri Lankan society and it's post-conflict period. In a nation where discord has recently been replaced with unity, contemporary art is used here to interpret the joys of peace. The rationale that a thing of beauty can bring forth progress is well marked in this exhibition.
19 Jun 2015
---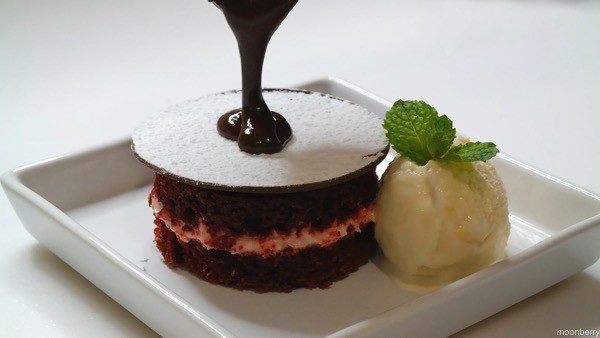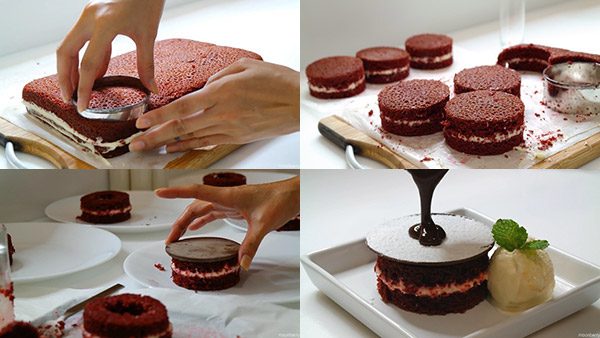 Impress guests at your next dinner party with this Red Velvet Lava Cake! Moist red velvet cake wearing a tempered chocolate disc hat, over which warm chocolate ganache is poured and creates a well of oozy-gooey deliciousness.
18 Jun 2015
---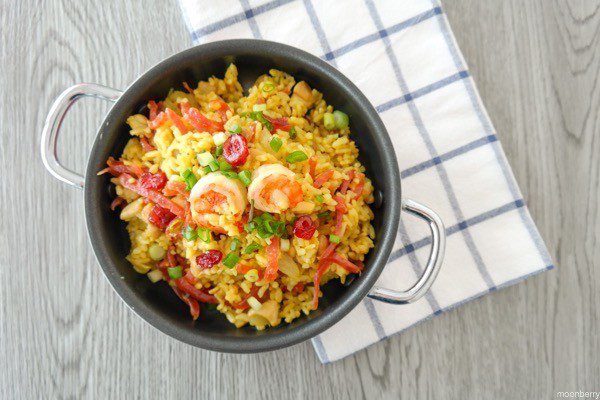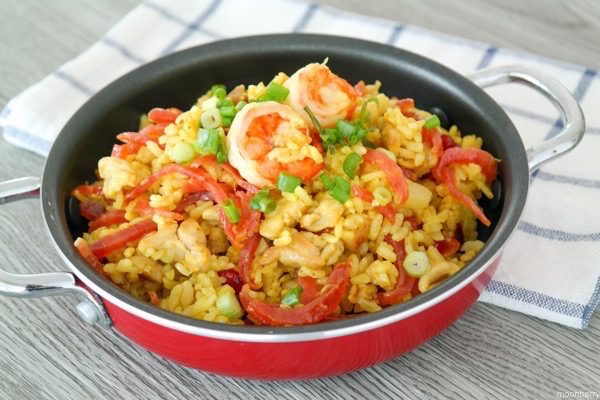 I made Pineapple Fried Rice last week because I had a can of pineapples in my fridge and what seems to be an endless supply of smoked Chinese sausage aka lup cheong. I used a premix spice packet from Asian Home Gourmet for this recipe as I wanted to quickly whip this up and eat, but I gave it my own spin by adding dried cranberries to give the fried rice additional zing.