8 Mar 2014
---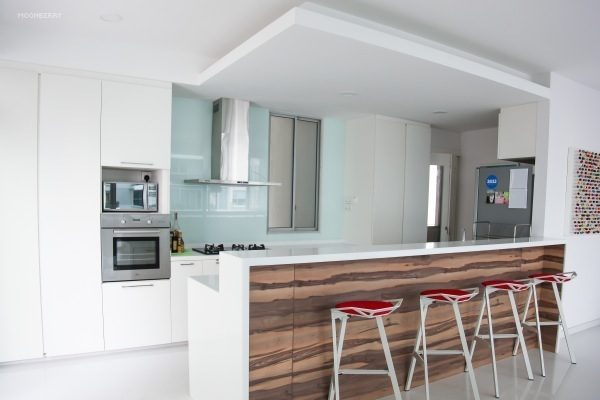 My friend recently asked me to share photos of the stuff I own in the kitchen so I thought I'd do a kitchen tour. My kitchen, I am very proud to say, is the most favourite space in the apartment for me. I've always wanted a kitchen like this for years and spent a lot of time visualizing how I'd design its layout. This space is my pride and joy, as I enjoy cooking and hosting. I also love having ample countertop space + storage space to house all my kitchen stuff in an organized manner. This is one very important aspect in my daily life. I must've spent weeks poring over images of dream kitchens online; I noticed that in many of those images, I never see the fridge. What's up with that?
Anyhoo, the kitchen has always been one of my fave spaces in an apartment and I spend a lot of time in mine. When I moved to Singapore, I pared down most of my belongings and shipped about 11 boxes over; 4 of the largest ones contained kitchen stuff – serveware, appliances, tools. I don't actually own a lot of kitchen appliances, but there are basics that I must have: KitchenAid mixer, food processor and deepfryer. Okay, I also have a small ice-shaving machine and a comprehensive set of Wilton cake decorating tools, but I don't count those as basic. :x
Mind you, when I first got the apartment the kitchen looked completely different. In fact, when I was apartment hunting, one of the key areas I looked for was a layout that was conducive for an open-style kitchen. I know that generally in Asia, most kitchens are enclosed in a separate room – some older (and larger) houses even have wet and dry kitchens; the former is for all the "dirty" functional work while the latter is… erm I dunno, for assembly/less messy functions (?). Either way, most Asian kitchens are behind doors but I was determined to have mine open. Before I remodeled my kitchen, the contractor even asked me if I was sure because the fumes from cooking etc. would permeate throughout the entire apartment but my mind was set on this and nothing could change my mind.
What was once a dark kitchen behind a wall with doors became completely open and filled with light. Now that's what I'm talking about.
7 Mar 2014
---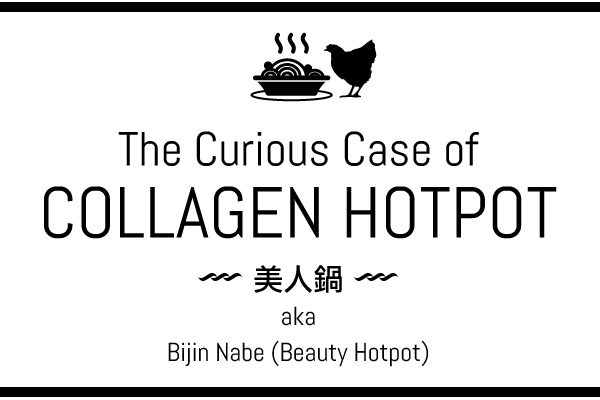 I've been hearing about Collagen Hotpot (aka beauty hotpot) for more than a year now and seriously dying to try. In a nutshell we know that collagen is a protein made up of amino acids and found in the human body. Collagen fibers support body tissues and a major component of the extracellular matrix that supports cells. Collagen and keratin give the skin its strength, waterproofing, and elasticity. However, as we grow older and age, collagen production slows and elastin, the substance that enables skin to snap back into place, has a bit less spring. That pretty much explains how skin sags and we get wrinkles (gwa gwa gwa~).  Therefore if we care about slowing down and reversing skin aging, we should care about collagen too.
The practice of ingesting collagen to fight the effects of aging has been going on in the homes of Japan for years, but has only recently become a mainstream practice. The craze over skin-smoothing collagen has spread to "bijin nabe" ie. beauty hotpots, with restaurants serving up collagen in the broth. Finally collagen hotpot has arrived to Singapore and I went to two restaurants that serve them: Tsukada Nojo and Shirokiya. Does collagen hotpot live up to the hype? Let's find out.
5 Mar 2014
---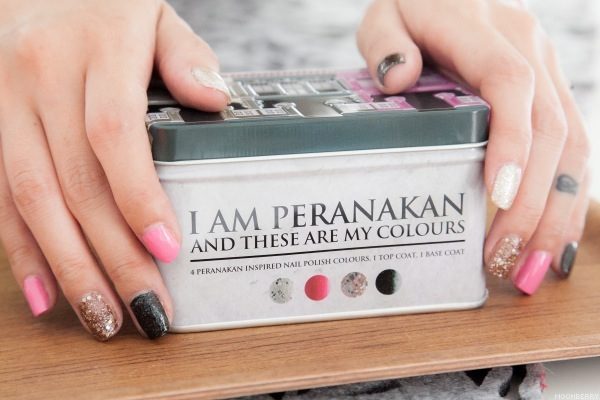 "I Am Peranakan" is a pretty collection of four Peranakan-inspired nail polish colors from Jacqueline Burchell, it's an adorable collection and comes handsomely packaged in a metal tin. Jacqueline Burchell started out fifteen years ago, in a quiet corner of Holland Village (Singapore) where a nail salon opened with the goal of offering as many colour choices to their customers as possible. In a world limited to the monotony of 32 colour choices, it was a refreshing, bold statement. Customers adored the humble, quaint salon that offered choice, great service and blissful pampering. Today, Singapore-bred Jacqueline Burchell has one of the largest collections of Gel Polish in the world and a Nail Lacquer catalogue that will wow you with unique offerings. Jacqueline Burchell's principle is to offer an abundance of variety and choices for women to choose from. Don't believe me? Check out the array of colors available on the website for yourself – pages after pages of gorgeous trend-setting colors that kicked my analysis paralysis into major overdrive.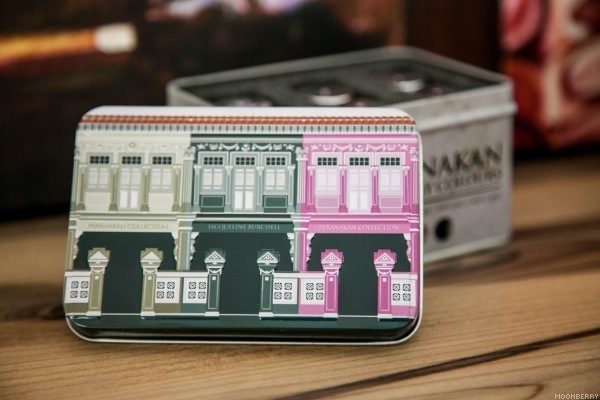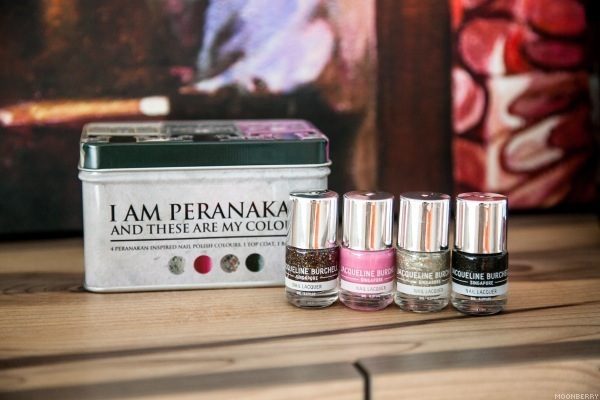 Keep reading for an exclusive discount code for purchases and a GIVEAWAY!